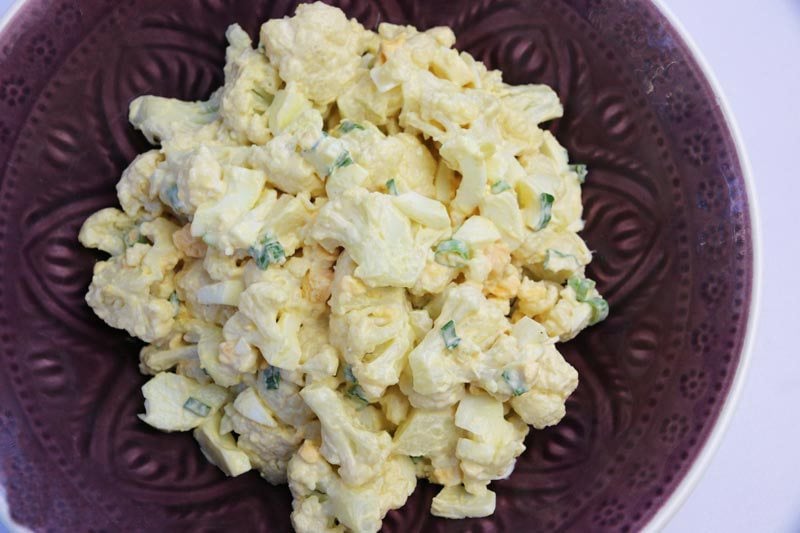 Cauliflower… it makes the perfect potato substitute.
Seriously!
If you served this "potato" salad to your family or guests, they won't know the difference. Or, if they do, they'll love it just as much.
We've got another great "potato" substitute recipe: Cauliflower Mashed "Potatoes"
You simply must give both of these recipes a try. You'll love them and so will your blood sugar levels!
And by the way, don't be scared of eating eggs, and the yolks, too. Cholesterol in foods does not influence cholesterol in your body. This is one of the biggest myths in nutrition.
Cauliflower "Potato" Salad Recipe
Featured Cooking Class
Learn how to cook this recipe by watching the cooking class below – it's super easy!</p>
Please pin, tweet or share this delicious recipe. 🙂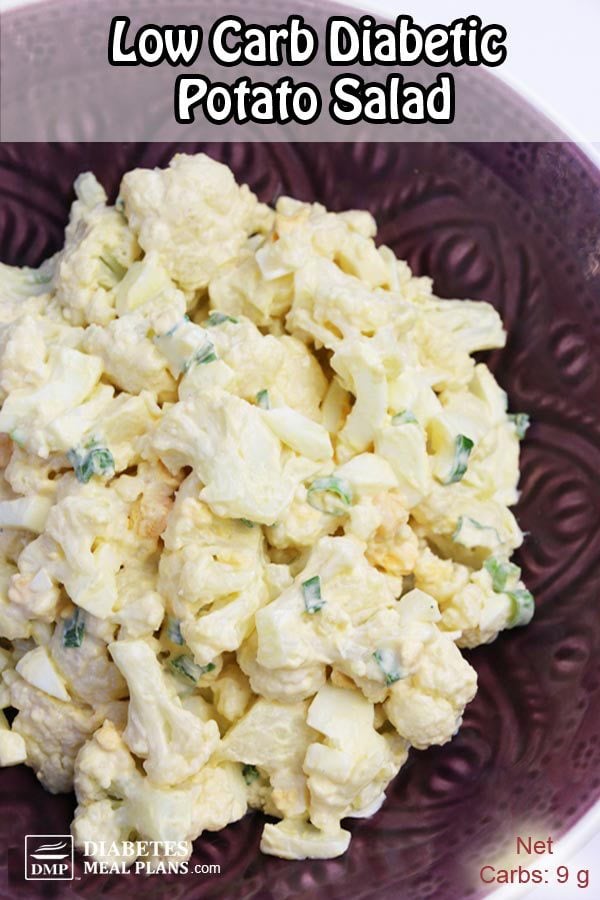 Kitchen Tools
A steamer is absolutely an essential kitchen item. There are many electric steamers available these days, or like we prefer, use a traditional tiered steamer.
Attractive salad bowls always make serving food fun and more appetizing. Nice serving spoons are always handy for shared meals. And of course, no kitchen would work without a set of knives.
Please pin, tweet or share this delicious recipe with others. 🙂