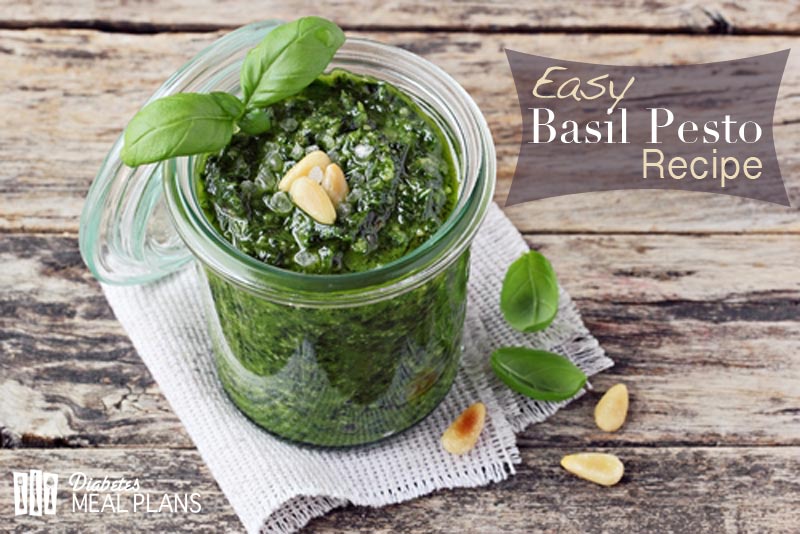 Basil pesto is one of my all time favorite condiments!
It's versatile, it's sweet and has a wonderful fresh flavor.  can be used on chicken, beef, in a pasta, in salads, stir frys, or even as a dip. But when it comes to buying pesto, there's really no need to because this easy basil pesto recipe out ranks any pesto you'll ever buy.
When I say easy, it really is. It's got just 5 ingredients, that's all it needs.
The idea is to let the basil shine. When you buy basil pesto from the store it contains all sorts of unnecessary ingredients. And it often contains low quality oil. We use olive oil, which has great benefits for diabetics.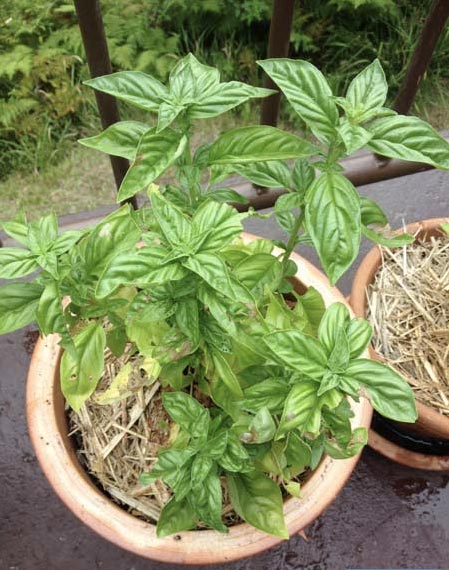 Basil is also great for helping to reduce inflammation, it targets inflammatory molecules in the body and stops them in their tracks.
This wonderful culinary herbs also inhibits the oxidation of LDL cholesterol – this is good because oxidized LDL has more impact on the development of cardiovascular conditions.
It's also packed with vitamins, minerals, flavonoids, and antioxidants.
And if you ever feel adventurous, why not try and plant some basil of your own?!
There's a picture of some basil I grew in a pot. It loves pots so you don't need a lot of space.
We had LOTS of basil growing and ate A LOT of pesto. 🙂 We also gave some away too, which always makes a nice treat.
This basil pesto recipe is dairy free, garlic free, and super easy to make. And it just so happens that everyone who has tried it loves it just as much as me.
I hope you enjoy it!
Total Carbs:
6g
Net Carbs:
4 g
Total Carbs:

6g

Net Carbs:

4 g
Place everything in the blender and blend until smooth. You may have to stop it and scrape down the sides.

Place in a jar and leave for 1-2 days before use

Keeps in the fridge for a few weeks
When you first taste test the pesto you may think it tastes terribly bitter. It's best to leave it for at least 24 hours before use to allow the sweetness of the pine nuts and basil to meld and settle. Next time you taste it, it should be sweet and ready for use.
Nutrition Facts

Basil Pesto

Amount Per Serving

Calories 519

Calories from Fat 495

% Daily Value*

Total Fat 55g 85%

Sodium 51mg 2%

Potassium 317mg 9%

Total Carbohydrates 6g 2%

Protein 6g 12%

* Percent Daily Values are based on a 2000 calorie diet.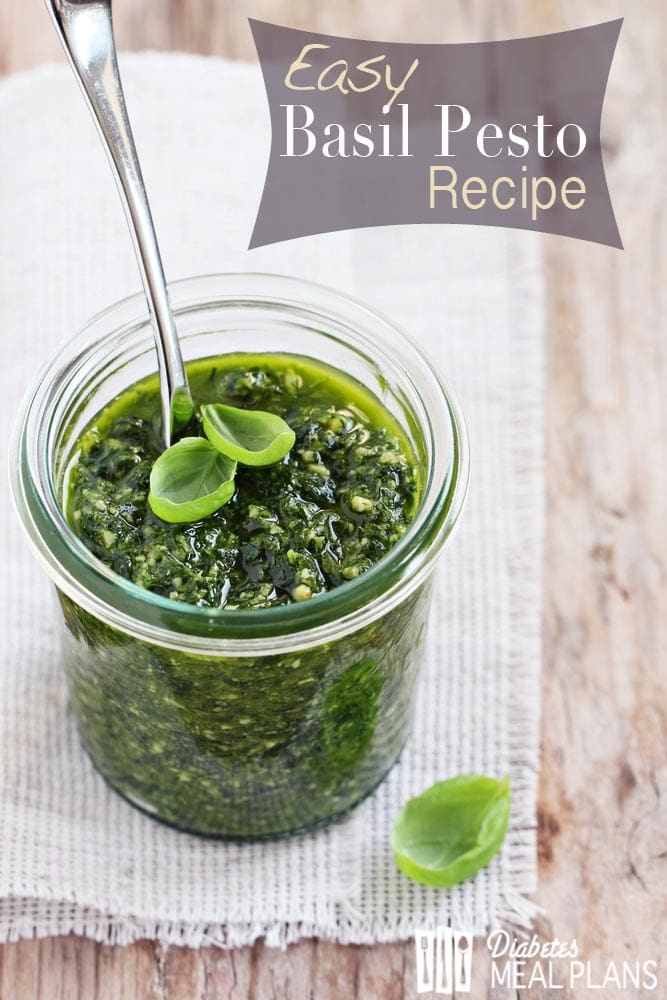 Please share, pin, or tweet this post
CLICK HERE
to subscribe and stay in the loop. There's always loads of great tips, info, and delicious recipes too.