I did my Nutrition Masters thesis surrounding the topic of heart disease and inflammation. I really wanted to do it on a topic directly related to type 2 diabetes, but at the time this project was the closest thing available. Still, inflammation is involved in most conditions, including diabetes, so I did learn a lot.
During that time I also became aware of some very large myths about cholesterol and the whole concept of how heart disease develops.
For years now we've all been led to believe that certain foods high in 'bad' cholesterol are the type of foods we should steer clear of.
We get this picture of foods like butter, egg yolks, shrimp, cheese, and fat just oozing down and somehow lining our 'pipes' directly with their sticky cholesterol. And well…if we eat too many of these foods we'll die of a heart attack or stroke.
Well… none of this is exactly true – let's BUST a few myths shall we!!
Heart Disease Is NOT Caused By 'BAD' Cholesterol
Trust me I have a big concern about heart disease myself because it is hereditary in my family.
My grandmother had angina from very young and died at just 59, my grandfather died of a massive heart attack at 62, that's pretty young too. And my father had coronary heart disease and had to have a valve replacement a couple of years back. And the line of heart disease goes back beyond that too, at least on my mothers side. So, heart disease is a concern for me, I just wanted to make this clear because I am not sharing this info as my 'opinion' but as scientifically proven facts.
Like you, I also believed for many years that fats and foods caused 'bad' cholesterol that was going to clog my arteries. It wasn't until I did my Masters that I really learned that heart disease was initiated by inflammation of the cells in the artery wall (the epithelial cells).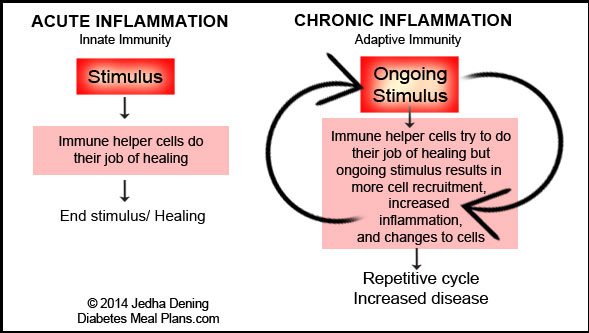 Subsequently there has been a growing body of scientific evidence that shows it is this inflammation (from many stimulus sources such as poor diet, high blood sugar etc) that leads to the development of plaques and cholesterol build up!
Cholesterol In Foods We Eat Does NOT Equal High Cholesterol
The body produces the majority of your cholesterol internally. That's right, your body naturally produces it's own cholesterol. When we eat foods that contain cholesterol, this does not equate to high cholesterol in your body or 'bad' cholesterol in your body.
In fact, the way our body's natural physiology and metabolism works explains quite the opposite – eating foods high in fructose and carbohydrates makes the body produce more cholesterol that eating foods high in cholesterol!
Fructose is in sugar (which is half sucrose, half fructose) and how many things do we eat with sugar in them these days? A LOT!
How many foods are now jam packed with carbohydrates? Cookies, crackers, breads, pastas, canned foods, packaged foods, and the list goes on.
A 2018 study looking at cardiovascular risk factors for 158 countries found that the single biggest risk factor is consumption of carbohydrates. And surprisingly, it's not just sugar, as we might expect. It's foods such as cereals, wheat and starchy carbs – all of which are super high in carb content – we just eat too many carbs overall..
The main point is: your body will make more 'bad' cholesterol from sugar and carbs than it will ever make from egg yolks!
Cholesterol has been wrongly victimized.
Cholesterol is absolutely essential for our survival!
Cholesterol performs many important functions in the body, like hormone production. Yes there are different types of cholesterol, LDL, HDL, VLDL and so forth, but even the widespread understanding of cholesterol is grossly misunderstood.
High Cholesterol Is Caused By…
Common causes of increased LDL include:
insulin/leptin resistance
genetics
poor thyroid function
infections
leaky gut
Three of the things listed above do come about as a result of poor diet and lifestyle and in every instance the leading 'cause' is due to too much processed and packaged foods and junk that are full of sugar, refined carbohydrates, and bad quality oils.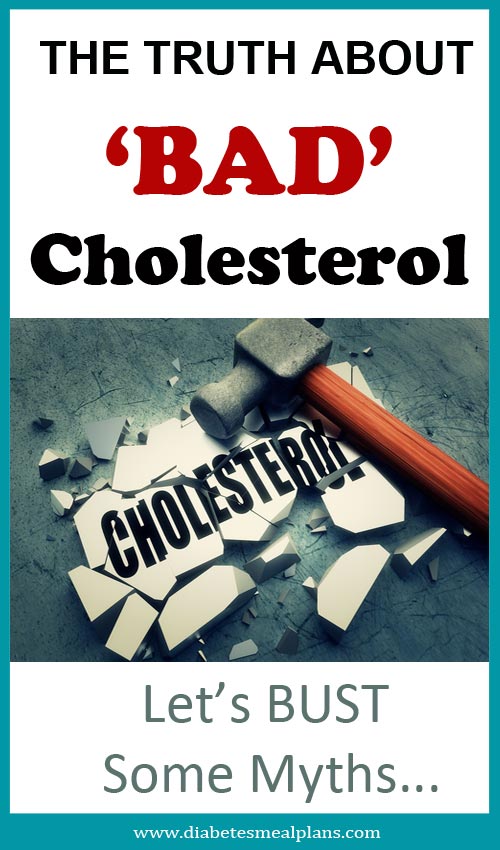 American Dietary Guidelines Committee Conclusions
The American Dietary Guidelines Committee finally admitted in 2015 that they had made one of the BIGGEST health blunders in history!
Here is their statement about cholesterol:
Cholesterol. Previously, the Dietary Guidelines for Americans recommended that cholesterol intake be limited to no more than 300 mg/day. The 2015 DGAC will not bring forward this recommendation, because available evidence shows no appreciable relationship between consumption of dietary cholesterol and serum cholesterol… Cholesterol is not a nutrient of concern for overconsumption."
The well respected Times Magazine wrote about it here.
The result of this turn around comes after the American Heart Association and the Australian Heart Foundation have been put on the 'hot seat' in various public campaigns to reevaluate the dietary guidelines that they promote. To which they have always denied there was any need to do so.
The 2019 American Diabetes Association guidelines finally reflect these recommendations, and they have retracted their former recommendations about cholesterol.
"Although the DGA concluded that available evidence does not support the recommendation to limit dietary cholesterol for the general population, exact recommendations for dietary cholesterol for other populations, such as people with diabetes, are not as clear. Whereas cholesterol intake has correlated with serum cholesterol levels, it has not correlated well with CVD events. More research is needed regarding the relationship among dietary cholesterol, blood cholesterol, and CVD events in people with diabetes."
They are basically saying there is no evidence to suggest that people with diabetes have anything to be concerned about because no association has been correlated with cholesterol and cardiovascular disease.
Cholesterol Myths Busted!!
Here at Diabetes Meal Plans, we do our best to stay right on top of the latest research and provide you with what REALLY works to treat type 2 diabetes and prediabetes!
We're not aligned with any food companies and are not paid to promote any outdated, outhashed information.
We're a small independent team who is passionate about helping you achieve and maintain healthy blood sugar and A1c levels. And we do that through evidence!
So as it stands, this scientifically-backed information shows that there are NO foods high in 'bad' cholesterol that you need to avoid!
It's one BIG FAT MYTH!
Eat your egg yolks and enjoy your meats, even red meat. It's the processed and packaged foods that will harm your body, not real foods that come from nature. 🙂
More resources on cholesterol and diabetes:
P.S. Please share this 'up to date' information around to help inform others – thanks!