Most of us typically experience pumpkin at a few very specific times of year — carved into funny faces on front porches at Halloween, and baked into super-sweet pumpkin pie at Christmas or Thanksgiving.
This is a shame, because this vividly-colored veggie has so much more to offer!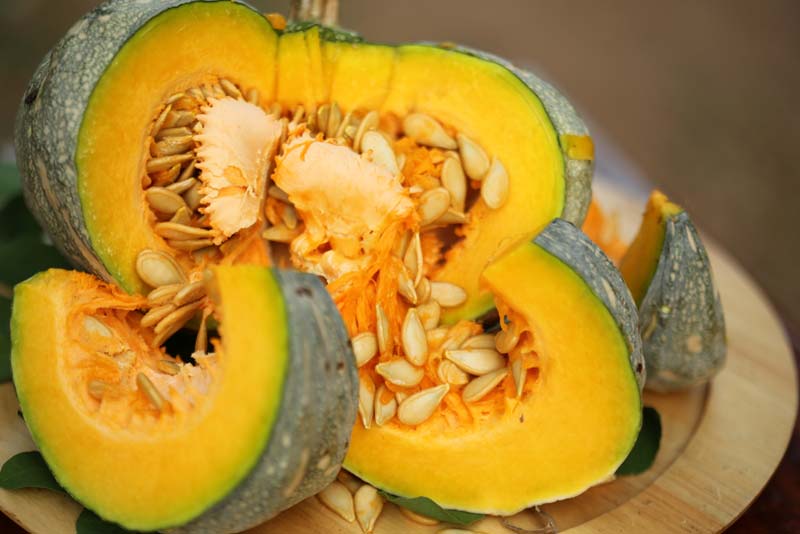 Pumpkin comes in different colored skin varieties and is packed full of vitamins and antioxidants, and it's a great replacement for other ingredients in many recipes.
Pumpkin isn't a super low carbohydrate food, but it isn't as starchy as some vegetables, so it does have a place in a healthy diabetic diet (in moderation). In the info below, we'll discuss the nitty-gritty of how, when, and why to incorporate this orange nutritional superstar into your meals.
Pumpkin Nutrition Facts
Pumpkin contains a moderate amount of carbohydrates – there are 7.5 grams in one cup of cubed pumpkin.
It's relatively high in fiber – there are 3 grams in one cup.
It's low in calories – one cup will give you just 30 calories!
Pumpkin contains moderate amounts of iron, magnesium, zinc, and phosphorus.
Its high potassium content makes it a great option for those looking to lower their blood pressure and/or get in some extra electrolytes.
Its beautiful orange color comes from the antioxidant, beta-carotene.
Pumpkin also contains other antioxidants, including vitamins A and E.
Pumpkin has a moderately high glycemic index of 75.
Health Benefits of Pumpkin
Potassium: This electrolyte can lower blood pressure, especially in people who already have high blood pressure. A cup of canned pumpkin will give you 11% of your recommended daily amount (RDA).
Beta-carotene: This antioxidant is converted to vitamin A in the body. It's great for keeping your immune system strong and your skin and eyes healthy, and it can reduce the risk of prostate cancer.
Vitamins C & E: These antioxidants can protect your vision and prevent Alzheimer's disease.
Fiber: Pumpkin's high fiber content means it can help keep you fuller longer.
Research on Pumpkin
Both pumpkin and pumpkin seeds contain a range of compounds that have hypoglycemic effects (blood sugar-lowering). The seeds in particular (which make a great snack) can be helpful in controlling blood sugar in people with diabetes. Similarly, pumpkin paste has also been shown to be hypoglycemic. And it may slow both triglyceride accumulation and the overall progression of diabetes.
In animal studies a polysaccharide in pumpkin has been found to help control blood sugar control and lipid levels. And pumpkin seed powder has also been found to increase antioxidant activity.
Pumpkin contains phenolic phytochemicals and antioxidants that have the potential to reduce both high blood pressure and hyperglycemia-caused complications.
Virgin pumpkin seed oil is another truly amazing pumpkin by-product. Containing high anti-inflammatory properties, it's been shown to reduce both non-alcoholic fatty liver disease and the development of atherosclerosis (the hardening and narrowing of arteries), and therefore, may reduce your risk of heart disease.
Finally pumpkin seeds' high phytoestrogen content may render them helpful in preventing and/or treating breast cancer.
Points for Consideration
If you are prone to hypoglycemia, it's probably best to avoid eating pumpkin because of its hypoglycemic properties. Similarly, if you have extremely low blood pressure, pumpkin may lower it further.
And remember, pumpkin is not a super low carb food, so don't overdo it or you'll see your blood sugar levels rising.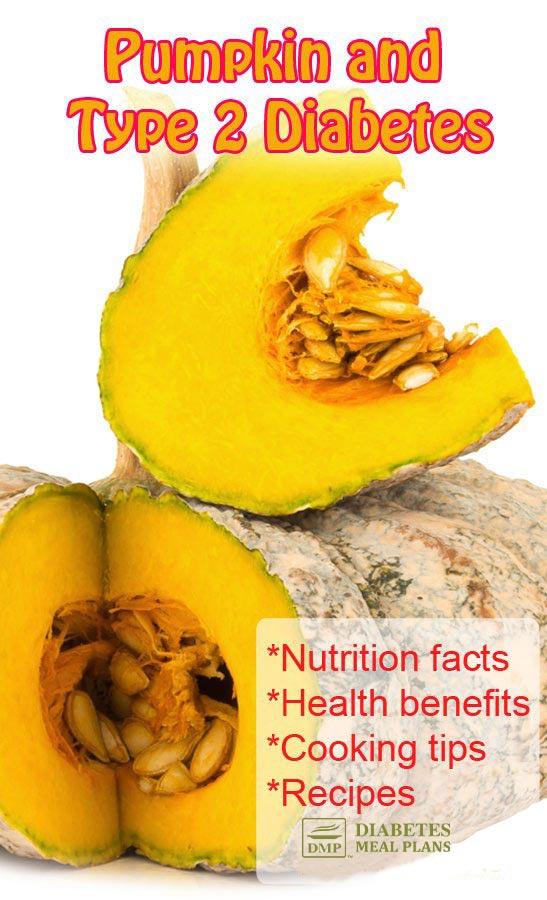 Pumpkin in the Kitchen
Selection
When choosing a pumpkin to eat, you should look for very different things than you might focus on when choosing one to carve for Halloween! The best pumpkins to cook are often called 'pie pumpkins,' 'sweet pumpkins,' or 'sugar pumpkins.' These are much smaller than your typical jack-o-lantern gourd, with less watery pulp.
Select pumpkins that have one to two inches of stem – smaller stems mean the pumpkin may already be rotting or about to rot. Looks do matter here – avoid pumpkins with bruises or blemishes.
If you are eating canned pumpkin, make sure to choose unsweetened varieties; stay away from sugary pumpkin pie filling. And look for brands that don't have any additives.
Storage
Uncut, whole pumpkins can be stored in your pantry or cupboard for several months but be sure to store them on their side so any moisture falls off and doesn't sit near the stem and rot the pumpkin.
Raw pumpkin puree that you've removed from the pumpkin can be refrigerated in an airtight container for up to three days. If it's cooked or if it came from a can, it can last up to seven days in the fridge.
Freezing your pumpkin in a sealed freezer bag or airtight container for up to eight months is another quick and easy option.
Uses
Pumpkin is a fantastic addition to soups and stews, and it's a lower-carb substitution for potatoes in any dish. Pumpkin also makes a great addition to salads and can be baked and eaten hot or cold. Pumpkin seeds are a perfect salad topper and/or addition to healthy baked goods.
It can also be used as a substitute for ingredients like oil or butter in any baked good!
Cooking
Cut the pumpkin into large pieces and cover with a small amount of water (about one cup). Boil for around 20 minutes, or steam for 10 to 15 minutes.
Pumpkins can also be cut in half and baked in the oven for about one hour. Or cut into chunks will do the trick for oven baking, too.
Once the pumpkin is cooked, you can easily make it into puree using a food processor or hand blender.
Cutting Techniques
Carefully cut off the pumpkin stem and cut the pumpkin in half with a sharp knife. Scoop out the flesh and remove the seeds; set seeds aside if you are planning on using them.
Pumpkin Recipes
Clean Eating Chicken Soup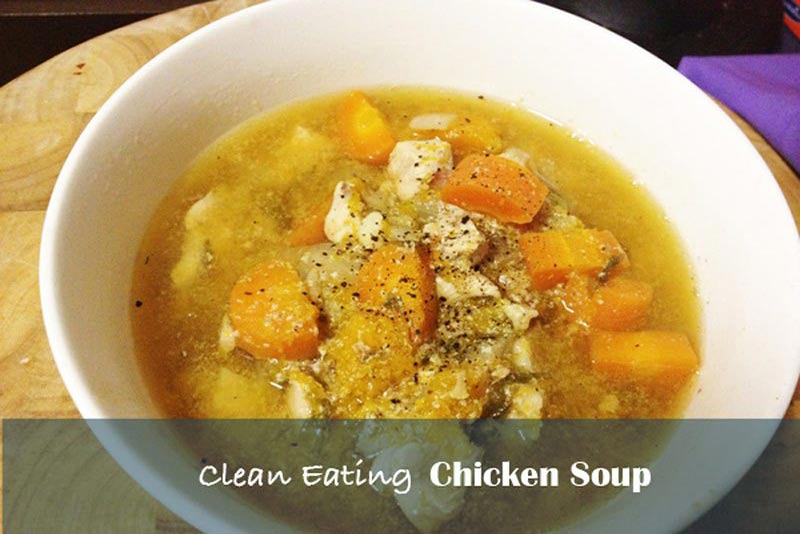 Click here for the soup recipe.
Please pin, tweet or share this info. Thanks!