There are some supplements that can provide added support to help you manage your type 2 diabetes or prediabetes, and gymnema sylvestre is one such natural substance.
It has the capacity to help lower blood sugar levels, boost cardiovascular health and reduce inflammation. 
Read on to discover more about it.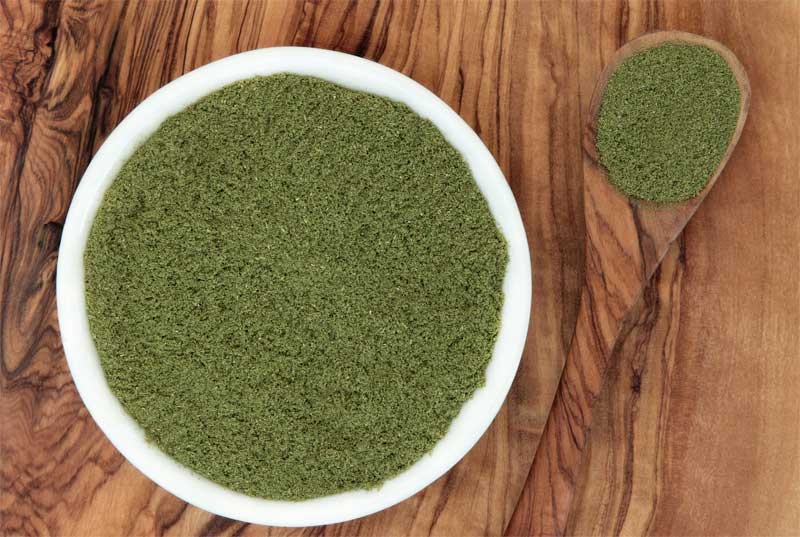 JUMP TO: What is gymnema sylvestre | How does gymnema sylvestre work | Gymnema for blood sugar | Gymnema for cholesterol and heart health | Gymnema for inflammation and oxidation | Overall benefits of gymnema | Gymnema dosage
DISCLAIMER: Please note that this information is not an endorsement for gymnema sylvestre. We are simply sharing the research surrounding it. You should always discuss using dietary supplements with your doctor.
What is Gymnema Sylvestre?
Gymnema sylvestre, also called the "miracle fruit" or the "Australian cow plant," is an herb that is native to Africa, India, and Sri Lanka.
And although it has many nicknames, the gymnema plant is famous for one simple feature—it has the ability to lower high blood sugar.
Obviously, this blood sugar lowering affect is a major selling point for type 2 diabetes, but how does this "miracle plant" really work?
How Does Gymnema Sylvestre Work?
Gymnema contains plant chemicals called saponins that naturally lower blood sugar by blocking the absorption of glucose during digestion.
In India, gymnema is even known as the "the sugar destroyer," so clearly, it does its job well.
This herb is also loaded with anti-inflammatory and anti-oxidant compounds, making it a helpful tool for beating chronic disease and restoring the body.
Secondary to its ability to reduce blood sugar, gymnema can also lower high cholesterol levels.
This sounds great and all, but do these claims hold any weight? 
Let's find out what the research has to say…
Gymnema Sylvestre may Lower Blood Sugar and A1C
It turns out that gymnema sylvestre really is all it's cracked up to be.
According to research, the compound gymnemic acid inhibits glucose from being absorbed into the body, thereby reducing blood sugar levels and preventing hyperglycemia (high blood sugar).
A 2015 study found that diabetic patients who took gymnema supplements twice per day for 30 days experienced a reduction in glucose levels by a whopping 37 percent!
Another study on insulin resistant diabetic mice discovered that administering a gymnema sylvestre supplement before giving the mice a heavy glucose load resulted in improved glucose tolerance.
In another human trial, gymnema sylvestre supplementation (500mg per day for 3 months) was found to lower HbA1c levels and fasting glucose levels.
Gymnema may Improve Cholesterol and Cardiovascular Disease
Studies have found that gymnema supplementation (500mg/day) can significantly reduce triglycerides (-5%) as well as total cholesterol (-13%) and LDL "bad" cholesterol (-19%) in diabetic patients.
Further, a study on obese rats found that administering a gymnema extract to the rats reduced total lipid concentrations and increased levels of HDL "good" cholesterol.
The gymnema extract also modified several enzymes and proteins (apolipoprotein A1 and lactate dehydrogenase) thought to be involved in cholesterol balance, metabolism, and inflammation.
Please pin, tweet or share; then keep reading – thanks!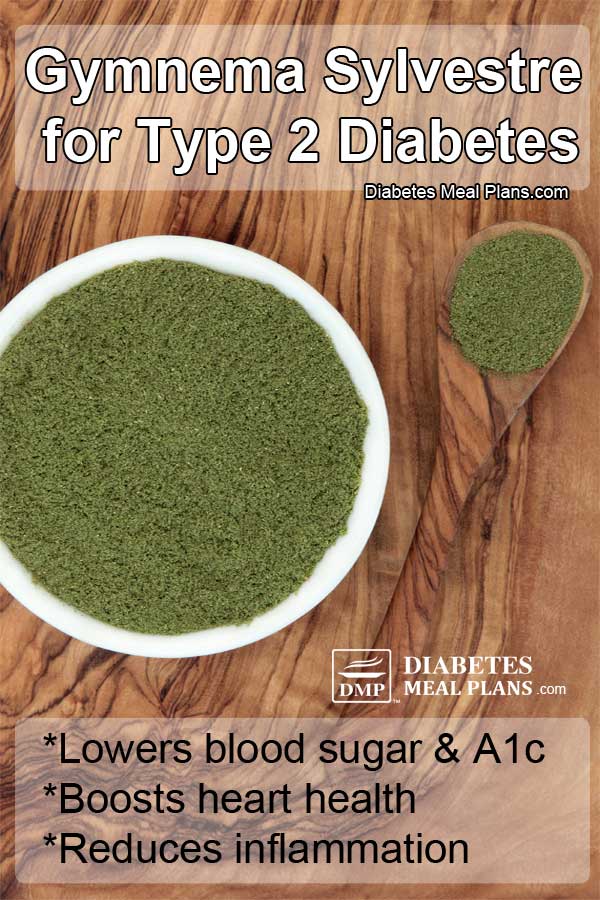 Gymnema may Reduce Inflammation and Oxidation
Inflammation is a natural process that is necessary for healing to take place. When you get a scrape or break a bone, your body comes to the rescue by supplying the injured area with energy, white blood cells, and clotting factors.
Inflammation is a result of all this extra blood and fuel rushing to the site of injury, and without inflammation, your body couldn't heal from acute injuries properly.
The trouble comes when your body is in a continual state of "injury" and inflammation runs rampant. This is the case in chronic diseases like diabetes and over time this barrage of inflammation begins to hurt you rather than help.
Because of this, you want to reduce systemic inflammation as much as possible through an anti-inflammatory low carb diet as well as supportive supplements.
Fortunately, gymnema has been shown to significantly reduce inflammation is multiple studies.
One such study tested the effect of a gymnema supplement on diabetic rats. They found that the rats given gymnema had reduced pain responses and reduced inflammatory markers like IL-6, IL-1β, and TNF-α when compared to diabetic rats that were not given gymnema.
The diabetic rats given gymnema also showed higher levels of antioxidant agents than the diabetic rats in the control group.
Antioxidants are compounds that fight off free radicals before they can cause cellular damage and contribute to the systemic inflammation, so gymnema is an excellent supplement to have at your disposal.  
Yet another study showcased that when diabetic rats were given gymnema sylvestre, they had significant increases in antioxidant indicators with oxidation reduced by 37.1% throughout the body, 9.9% in the liver, and 9.1% in the kidneys.
Overall Benefits of Gymnema Sylvestre for Diabetes
All in all, the potential benefits of gymnema sylvestre for diabetes are:
Lower HbA1c levels
Healthier fasting blood glucose levels
Optimized levels of cholesterol and lipids
Improved antioxidant capacity
Reduced systemic inflammation
Gymnema Sylvestre Dosage for Diabetes
Gymnema is most commonly sold as a supplement in capsule form. According to research, you can safely work your way up to a dose of 200-400mg per day, broken up into several doses throughout morning and afternoon.
You can also take a dose right before a large meal in order to minimize post-prandial hyperglycemia (after-meal high blood sugar).
In most cases the best rule of thumb is to take the recommended dosage on the package label of the supplement you purchase.
It may take several months of supplementation in order to achieve a lower HbA1C or to see consistently lower fasting glucose levels, so don't get frustrated if you don't see immediate results.
And remember that supplements like gymnema are only supportive treatments and they can't make up for a poor diet or sedentary lifestyle.
Combine supplements with a healthy, low carb diet and an active lifestyle in order to achieve the best results!