Every week we deliver delicious blood sugar friendly inspiration to our members' inbox on Thursdays 5PM ET.
The low carb menu is for the following week, Mon through Thurs (or change days as you please), which gives you plenty of time to shop and prep for the week ahead.
TESTIMONIAL: "Very User-friendly. Love your site and recommended it friends. I discovered I had diabetes on December 23, 2017. My blood sugar was a whopping 396. My doctor put me on Metformin 750mlg. I weighed 269 lbs and was 72 years old. To date (March 12, 2018) I have lost 35 pounds and my blood sugar average 94 2-hours after evening meal and 103 in the morning. I have been following your suggested menus. I stay on a low carbohydrate diet and watch what I eat. No rice, no bread (my achilles heel), no pasta, no potatoes, etc. I love in Jomtien Beach Thailand." ~Alan S.
Join Us for Weekly Meal Plans Here >>
Original Menu
This week features the aromas and flavors of basil pesto, a flavorful beef and veggie dinner, and indulgence in some savory pancakes – enjoy!
Video Preview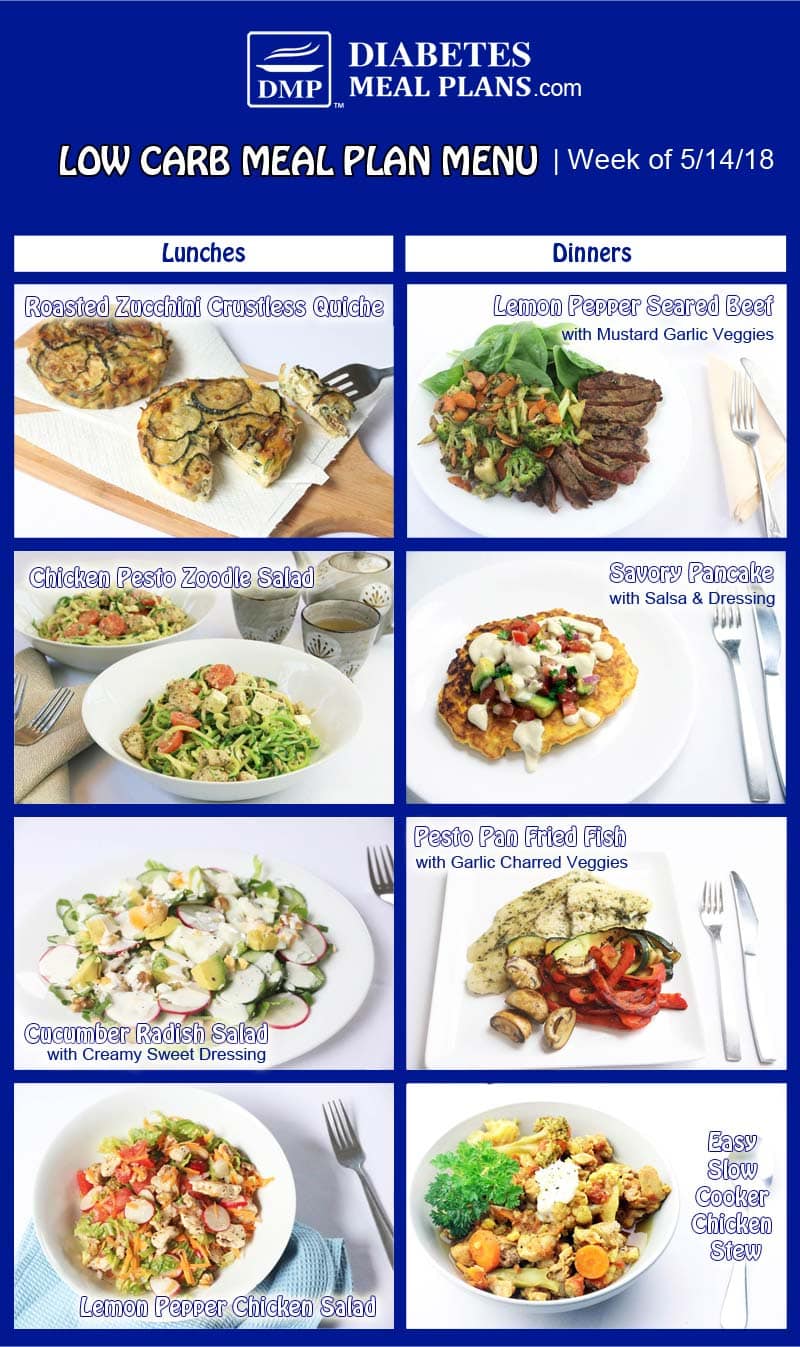 Each week you can select from 4 lunches, 4 dinners, plus access a breakfast and snacks menu selection.
Learn more about all the diabetes meal planning features.
We help you enjoy life more while regulating blood sugar & A1c at the same time!