James has only been a DMP member for a short time and has already made great progress!
Thanks very much to James for sharing his story to inspire other members and subscribers in the DMP community. We look forward to sharing James' progress in future updates.
Meet James
I am a 73 year old retired teacher. I have had diabetes now for six years. I have struggled with numbers with regard to A1c since first diagnosed.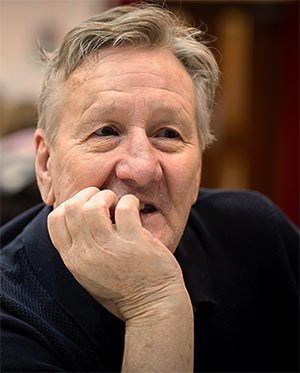 I have been on metformin for the last four years. I have tried a variety of food choices and diets to combat the problem. All the while, my numbers continued to creep up and I have been labeled "uncontrolled diabetic."
I am an avid golfer and fisherman. Along with my diabetes diagnosis, I have been diagnosed with cancer.
I wish to continue to have an active life and will do what is necessary to maintain my lifestyle.
What made you decide to join as a DMP member?
My physician wanted to increase my medications to help lower my A1c. When I got an email offer regarding DMPs diet program, I thought why not give it a try.
I had worked with the dietitian at the local hospital but the food program was not workable for me. I really didn't want to add another pill to my list of meds that I am taking.
What kind of diet were you eating before joining?
I was eating way too many carbs and not liking the foods that I was eating. I also was not getting enough food energy from my diet. I wanted a change.
What things have you changed?
My wife now bakes with almond flour and stevia. We eat more vegetables, fish, chicken, and lean meats.
We try to keep carbs at a level of 100 to 110 each day. The recipes are great and they are workable for us.
James' results, in just 3 months!
My blood sugar ran around 260 to 280 (14.4 to 15.6) — now it averages around 160 (8.9).
My A1c has gone from 8.3 to 7.2 in just three months – down 1.1%!
Weight has gone from 178 to 169 (80.7 – 76.6 kg). All other numbers are good.
Best of all, I have more energy and I look forward to doing things.
What would be your best advice to people wanting to make changes in their lives?
I highly recommend DMP as a good step to getting a handle on diabetes.
__________
Thank you for sharing your story James – its always so inspiring to hear our members progress and this is so incredibly inspiring to see you achieve these results in a short time!
Ready to take charge of your health? Join us as a member today.