Have you recently received an A1c test result of 8.9 and feeling unsure about what your levels indicate?
Or maybe you're wondering if an A1c of 8.9% is high and what to do about it.
Let's look closer.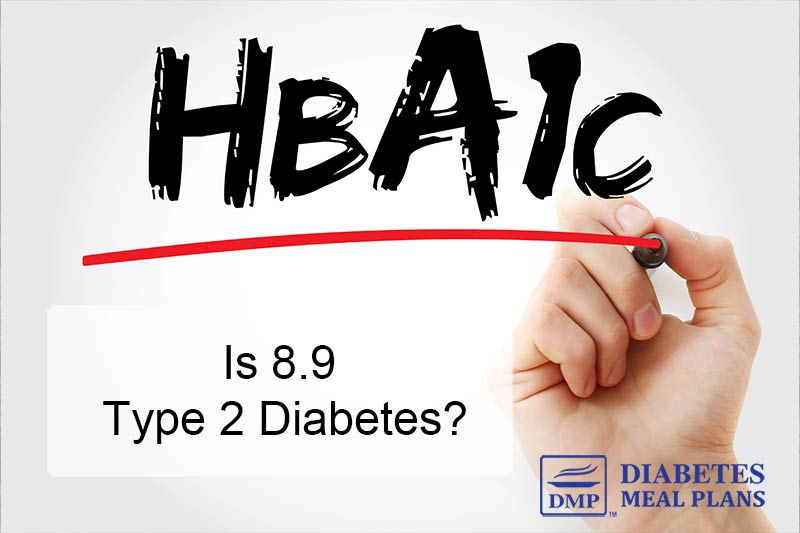 Diagnostic A1c Levels
To determine if you are prediabetes or type 2 diabetes, your doctor will order an A1c test.
The A1c test, also known as the HbA1c or glycated hemoglobin test, measures your average blood sugar level over the past 2 to 3 months.
Here's a general guideline for diagnostic A1c levels:
Normal: below 5.7%
Prediabetes: 5.7% to 6.4%
Diabetes: 6.5% or higher
As you can see, 8.9 is well above 6.5%, so your doctor will likely diagnose you with type 2 diabetes.
If you've recently received an A1c test result of 8.9% and your doctor did not confirm this, please ring them to request confirmation of your diagnosis.
If you're wondering whether an A1c of 8.9 is very high, the answer is YES!
Ideally we all want to see our levels in the normal range, below 5.7%. But if you're diagnosed with type 2 diabetes, you need to work on getting this below 7%, and even better, under 6% if you can.
High blood glucose levels over prolonged periods of time can lead to serious health complications, and you really want to avoid that from occurring.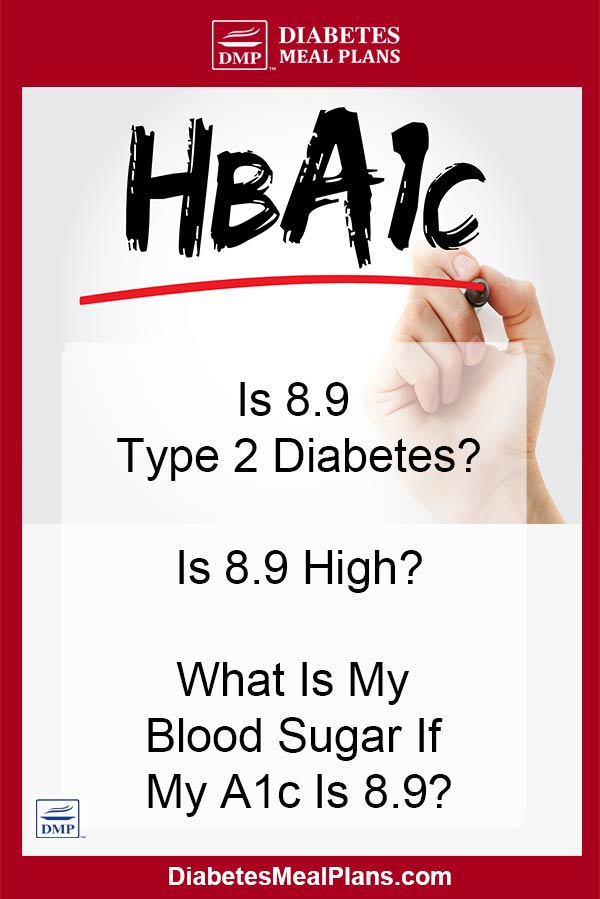 What Is My Blood Sugar If My A1c Is 8.9?
As a person with prediabetes or without a recently confirmed diabetes diagnosis, you might not currently monitor blood sugar levels.
Blood sugar levels do connect to A1c, because A1c measures your average blood sugar level over the past 2 to 3 months. So what would average blood sugar be with an A1c of 8.9?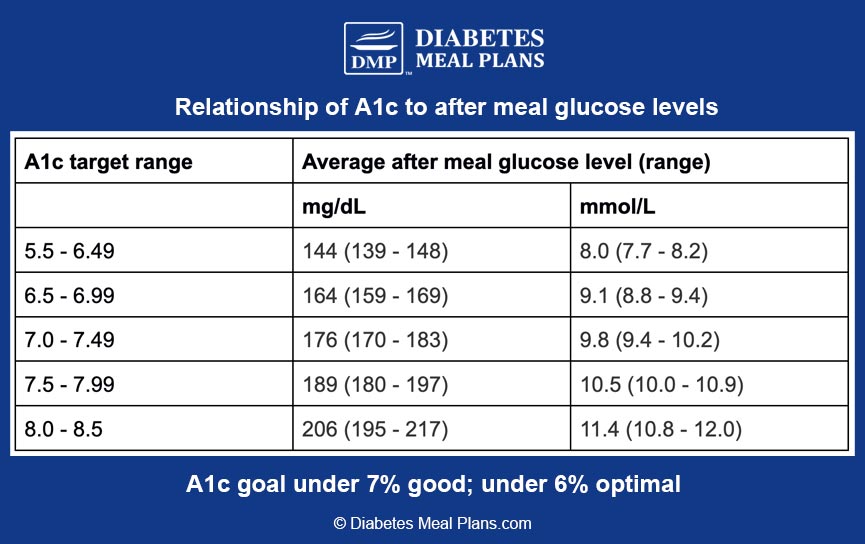 As you can see in the chart above, if your A1c is 8.9, your average daily blood sugar would be above 206 mg/dL or 11.4 mmol/L – that is very high!
After meals the aim for blood sugar is under 140 mg/dL or 7.8 mmol/L. This will lead to lower A1c levels within the healthy range.
Is It Possible To Lower A1c From 8.9 To 7 Or Below?
Absolutely yes it is!
Members taking our clinically proven T2Diet Program are achieving this all the time, and in many cases this can be done in about 16 weeks.
It really all comes down to a quality nutrition plan because what you eat has a direct influence on your blood sugar and A1c levels.
If you need help with your nutrition plan, you are in the right place!
Here at DMP we've been supporting people for the past decade to achieve their ideal A1c levels.
Don't take our word for it, here's a few words of praise from our members:
"Thanks to DMP my health has improved dramatically. I now am taking fewer medications and maintaining an A1C of 5.8!" ~Sheryl D
"Great information about diabetes and really good recipes with instructions and grocery lists. My A1c went from 12.4 to 5.2 in 4 months and fasting blood sugars now run 90's to low 100's. Thanks for everything." ~David G
"I wanted to see my A1c under 5.7 but my doctor told me that because of the medications I have to take, not to expect that to happen. I got great news today. My A1C is 5.8!! I am so grateful for DMP!" ~Val
Ready to lower your A1c and achieve the best results you can, just like Sheryl, David and Val?
Take our clinically proven T2Diet Program.
In just 16 weeks, you'll see dramatic improvements to your blood sugar levels and health, and you'll neber look back!