When it comes to diabetic friendly sauces, it can be a bit of a challenge.
For instance, take a walk down the supermarket aisles and pick up 10 different jars or bottles of sauce and you'll find majority of them have LOADS of added sugar. Unfortunately, when you're diabetic, most of these are not great options.
If you cook your standard stir fry and pour over a sugary sauce, you'll soon find your blood sugar levels soaring. But, there are countless options available to make meals tasty.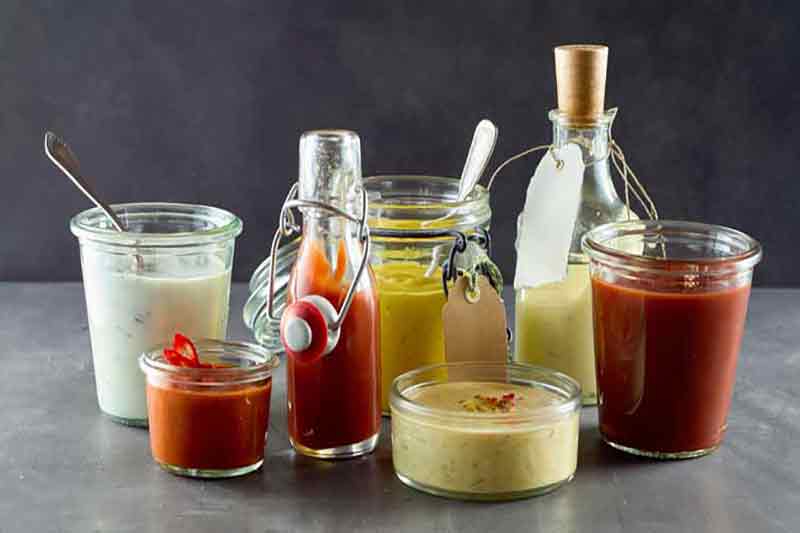 Here we explore diabetic sauces you can buy, options for making foods tasty, and a couple of easy DIY sauces as well. If you join us as a VIP member, you'll also have access to many, many more sauce options – and 500+ low carb recipes, too!
Sugar-free Diabetic Friendly Sauces
Simple Girl makes a range of sugar free sauces.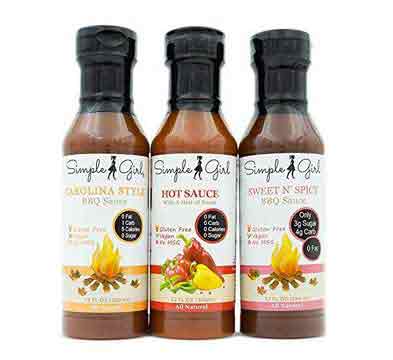 These are made with good natural ingredients. For instance, here is the ingredient list for Carolina Style BBQ sauce: Apple cider vinegar, filtered water, paprika, contains less than 2% of organic stevia leaf extract, natural hickory smoke flavor, dehydrated garlic, garlic powder, onion powder, sea salt, other spices, citric acid and xanthan gum (provides thickness).
As you can see, these are sweetened with stevia, which is our preferred natural sweetener. 1 serve of Simple Girl sauce is classified as 2 Tablespoons and comes in at 1 g carbs, and 5 calories, which is great.
Trinity Hills Farms
Trinity Hills Farms makes a variety of sugar free sauces that are just 2 g per 1 Tablespoon serve.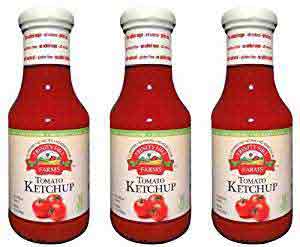 These all contain quite good quality ingredients and are sweetened with stevia natural sweetener.
Nandos Peri-Peri Sauce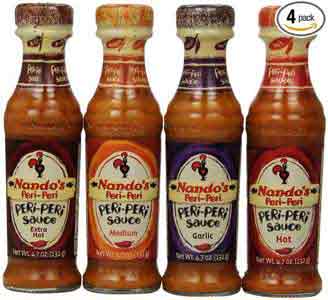 These Nandos Peri-Peri sauces are great sauces if you're a spice/ chili lover. They come in a range from garlic, medium to hot and extra hot. And are 2 g or less carbs per serve. You can also get a lemon and herb flavor.

Coconut Secret Coconut Aminos
Coconut aminos, made by Coconut Secret, is similar to soy sauce but contains 65% less sodium and more amino acids that help build cells in the body. This comes directly from the coconut sap and is blended with a few other ingredients to create this sauce that you can use in stir fries, soups, casseroles etc.
Best of all, it contains zero carbs.
American Girl Mustard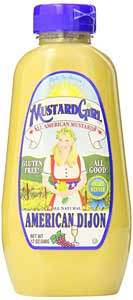 Mustard always makes a nice addition for topping meats or adding into sauces for a zing. And best of all, many of them contain no carbs, such as this American Girl mustard. Just beware of the flavored varieties.
Other mustards work equally well as condiments to meals or as additions to DIY sauces – wholegrain mustard, Dijon mustard, and French mustard.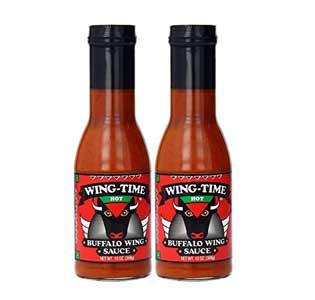 Flavor those chicken wings, breasts, or meats with this delicious sauce that contains just 2 g carbs per 1 tablespoon serve.
Salsa
Although we commonly think of salsa as a dip for corn chips, salsa's make an instant sauce – pour straight over any meat, use the whole jar as a spicy sauce for a stir fry, slow cooker meal or casserole. Just be careful to choose a no sugar or low sugar option as many of them do contain loads of added sugar.
This Tostitos Mild Chunky Salsa comes in at just 2 g carbs for a 2 Tablespoon serve. No added sugar is necessary to make a good salsa.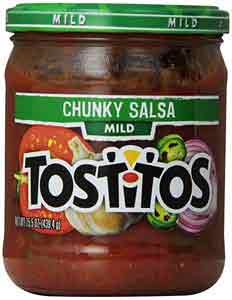 Paul Newmans also makes a delicious sugar free salsa with just 2 g carbs.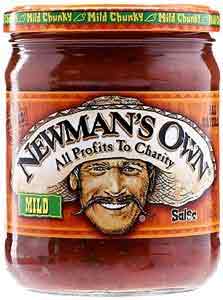 Other Sauce Options and Ideas
Canned tomatoes, tomato paste, tomato puree – these are a staple to keep in the kitchen as they can be used to make countless number of sauces. For instance, as a base for casseroles and slow cooker meals, in a spaghetti sauce (served with low carb pasta), or to make a cheesy tomato veggie bake.
Curry pastes and coconut milk – mix any curry paste of your choice – green, massaman, yellow, red – with a little coconut milk to make a delicious Indian or Asian dish.
Soy sauce or tamari (wheat free soy sauce) – add a little to soups or stir fries for an instant savory twist.
Cheese – adding cheese to any dish, or on top of any food, always makes it taste great. Just don't overdo the cheese either. 🙂
Mayonnaise – makes a great sauce to top meats, mix into salads as a dressing or to make a coleslaw.
Plain Greek yogurt – can be used to thicken sauces, for dressings, or add a spoonful to curries or spicy sauces.
Herbs and spices – both fresh and dried/ ground can be used to add an abundance of different flavors to meals, including bringing all your sauces to life.
Please pin, tweet or share this info to help others, then keep on reading.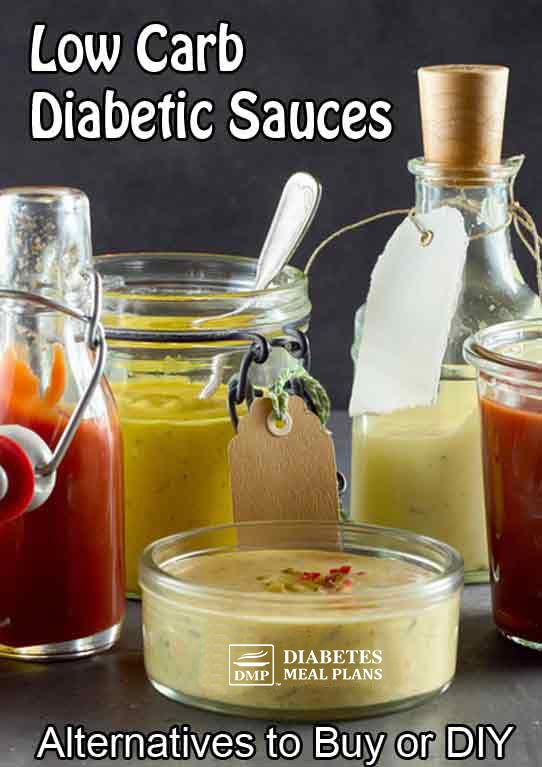 DIY Sauces
All of the sauces below are sugar free and diabetic friendly, of course!
Red Bell Pepper Sauce
Make this delicious, naturally sweet sauce as a replacement for ketchup.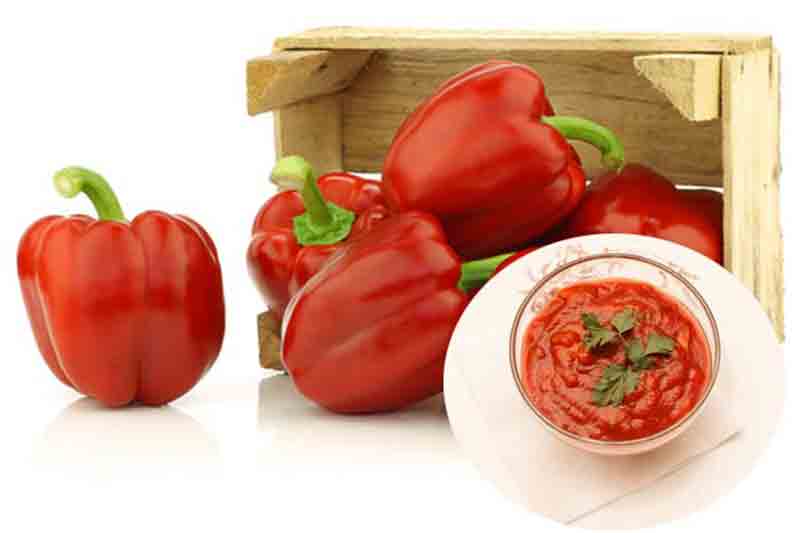 Basil Pesto
A wonderful aromatic blend to top any kind of meat, fish or proteins, or add to stir fries, salads and low carb noodle dishes.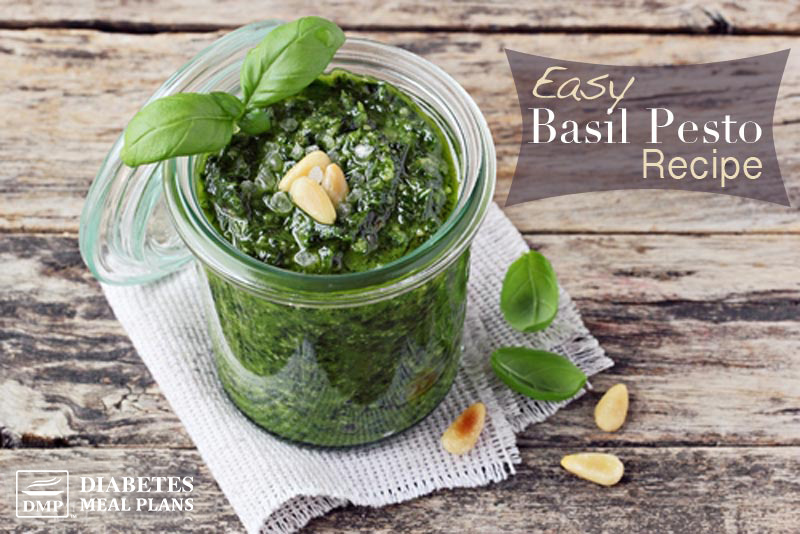 Sweet Chili Sauce
This delicious sugar free sweet chili sauce can be used in stir fries, on meats, fish or veg, or pair it with these delicious nut crusted, oven baked chicken nuggets.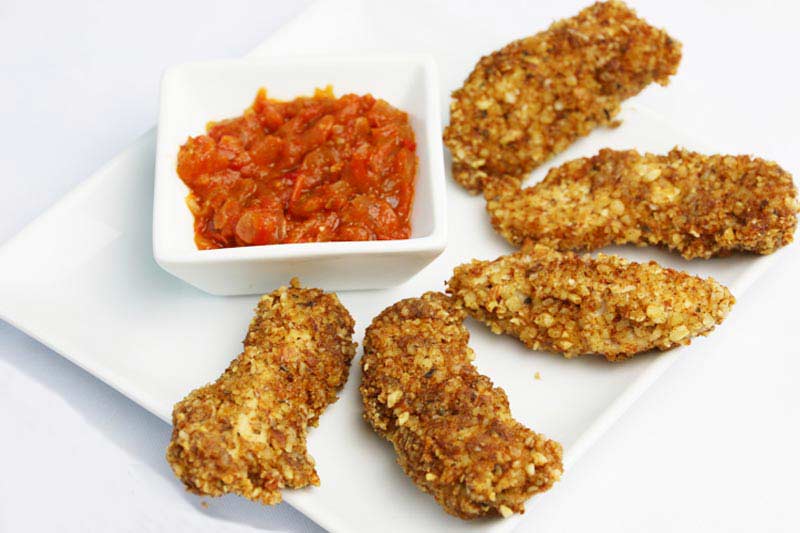 Get the sweet chili sauce recipe here.
As you can see, when you're diabetic, all is not lost! No. It's not the end of the world.
There are PLENTY of sauces available for purchase, sauces you can make yourself and lots of options to make tasty meals.
What are you waiting for? Grab a few sauces and go cook up a storm. 🙂
Please pin, tweet or share this info. Thanks!