If you're wondering the best way to get started with a low carb diabetic diet, the simple answer is: JUST GET STARTED!
You don't have to know everything in order to get started. You don't have to get everything right or be scared of getting things wrong. You just have to JUST GET STARTED RIGHT NOW!
In a moment we'll share some tips on where to start as well.
But, it's important to emphasize that as you learn, just start putting new things in place every day. As time goes by every new thing you do accumulates and before you know it your blood sugar is under control and you're in much better health. It's that simple.
Step 1. Start from where YOU are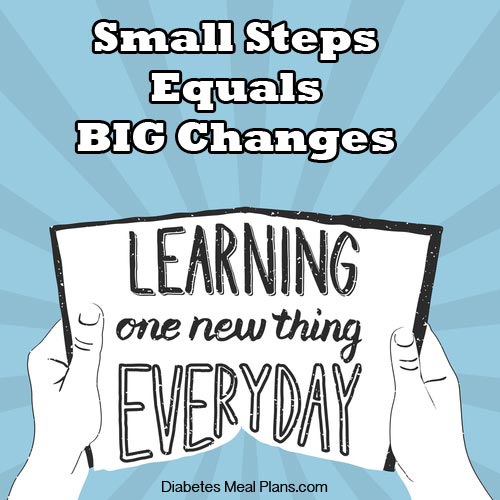 Don't worry about anyone else, things you might read on facebook, or why it seems to be working for other but not you – you know, all the things we get caught up in when it comes to this stuff.
Just start from where YOU are right now and ease your way into a new diet routine in your own time.
Stop obsessing over how much weight you can lose, getting it all right, time management, meals, cooking, organizing, food, eating out…ahhhh…so much to think about it's overwhelming!
Just realize where you're at and work on it one step at a time, one food replacement at a time, one meal at a time.
The important thing is that you work on taking positive steps to improve your health everyday. So start small and just keep moving forward.
Change doesn't happen overnight so have patience and enjoy the journey.
You'll also find it helpful to review:
Step 2. Give sugar the axe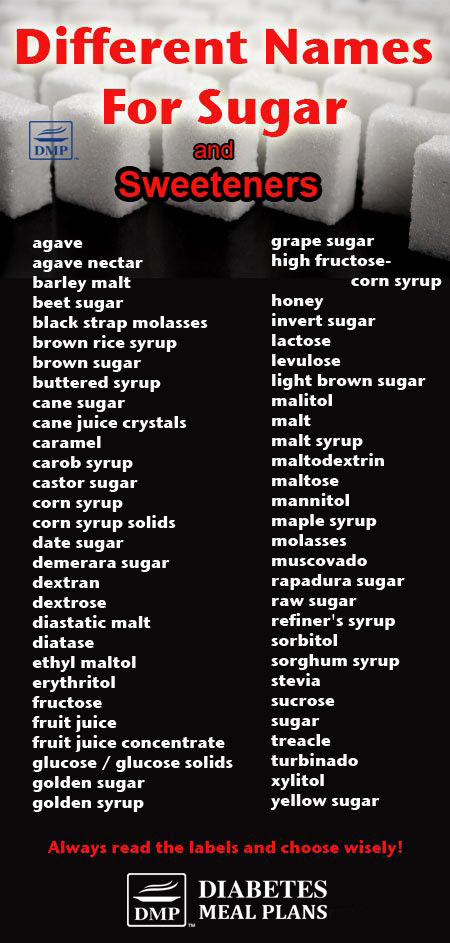 The above list includes both sugar, natural sugar and non caloric sweeteners. Not all of them are bad, but you need to learn the difference and choose wisely.
The World Health Organization recommends that added sugar be limited to just 6 teaspoons per day, or 25 g.
This is not a lot of sugar and is more difficult to achieve than you might imagine.
Why?
Because sugar is found in literally every single packaged and processed food we find lining our supermarket shelves. Even things we don't think would contain sugar, often do.
It's crazy that sugar has more than 50 names it comes under – so you need to become a bit of a food label detective.
This is a problem because many people don't even know they are consuming so much sugar – the average person now eating around 40 teaspoons per day!!
What type of products do we find sugar in?
Many sauces and condiments
Many crackers
Microwave meals
Ice creams & popsicles
Cakes & cookies
Pies and pastries
Candy bars
Pizza
Jams & jellies
Chocolate
Milk & yogurt
Dried fruit
Breaded or battered foods
Corn chips and crisps
So, starting with cutting down, or even better, cutting out sugar – it's a great place to start if you haven't already.
Step 3. Increase the veggies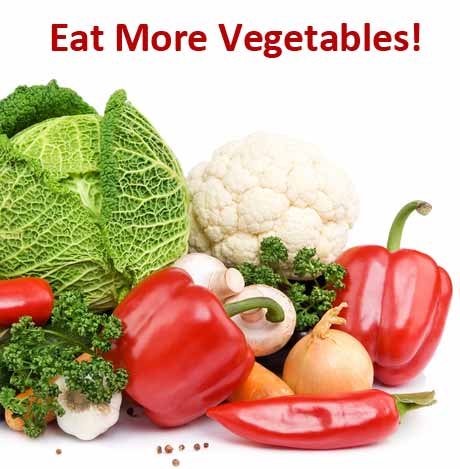 Eating more vegetables is honestly one of the simplest things you can do. And there are lots of awesome veggies you can eat.
As a diabetic, vegetables are the BEST SOURCE OF CARBS for you to eat.
They provide a range of valuable components that help reduce inflammation.
Eating more vegetables also happens to be one of the easiest things you can do.
Skip the pasta and add some more veggies to your plate – plain and simple.
If you struggle to know how to make vegetables taste great, you might consider joining us as a member – and we'll help you take care of all of this food stuff.
4. Change one meal at a time
Let's emphasize this again: don't try to overload yourself with changing everything at once, instead try to change one meal at a time.
For example, start with breakfast and then once you have a good routine and a few meal options for breakfast, move onto lunch, then dinner, then snacks.
It's better to do it slowly and develop a long term habit that you can maintain.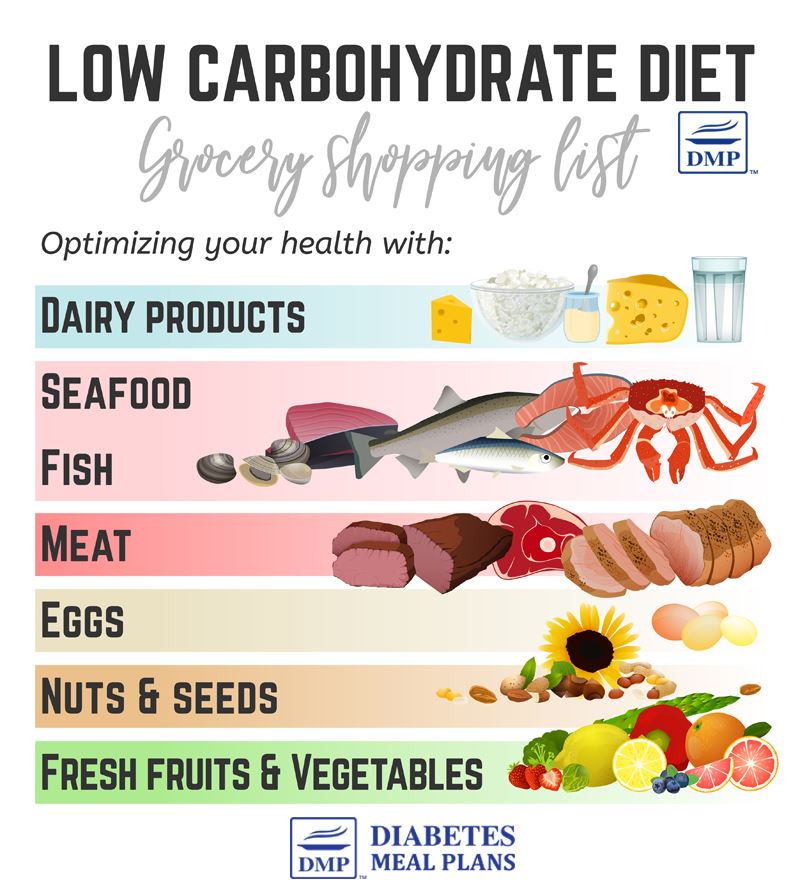 5. Start planning ahead
Eating a low carb diet means you have to plan, otherwise you plan to fail!
There's no way around this, so you need to learn to think ahead and plan – or of course, you could join us as a member for done-for-you weekly meal plans.
Eating a low carb diabetic diet does make it a bit more difficult to grab foods in a hurry. And if you're busy or stressed you don't want to reach for the naughty stuff. So meal and snack planning is essential to success.
The best thing to do is keep it simple. Know what carbs are best to eat.
Keep snack foods handy. Make up big batch meals so you have leftovers. Make freezer meals you can pull out when you need them. And map out an easy meal plan you can follow every week.
Let us help you
Let us do the planning, organize the easy meals, and give you some help and support along the way.
Seriously, you don't have to go this alone when there's a much easier way to do it.
Sound good? It really is.
Join us inside our exclusive members site
You'll have everything you need at your fingertips to make eating easy, stress free, and even fun.
We've got food so tasty and lots of it – so you'll never run out of ideas.
And, if you have a question or need a bit of extra help and support, visit our members library where you can ask our nutritionists questions too.
We know you'll love it, and hope to see you inside as one of our members.
CLICK HERE to Join us a Member Today