By Beth Michaels – In-house Dietitian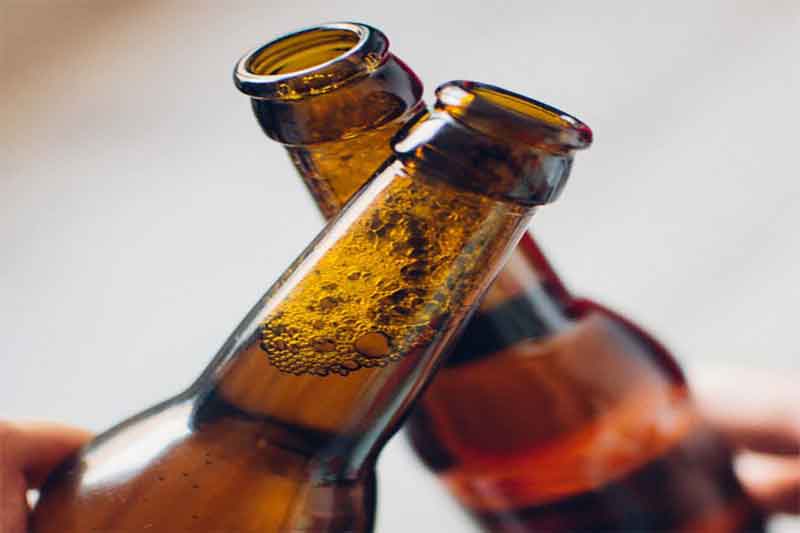 Do you like an occasional glass of wine? Perhaps you are accustomed to a few beers after work? Or maybe you like to splurge a bit on the weekend?
If you have type 2 diabetes, there are some very important things you should be aware of when consuming alcohol.
Alcohol is a toxin.
Even though alcohol does contain calories (see point 3 below), it is NOT a nutrient like protein, fat, carbohydrates and water.
It is classified as a toxin because it kills brain and other body cells but does not provide any nutrients essential for life. Serious and irreversible damage can occur over time.
Alcohol ties up the liver.
Because alcohol is a toxin, it has to be metabolized by the liver–our detoxifying organ. Without our livers, anything harmful that we ingest or inhale would just gradually destroy our bodies over time.
Thankfully, the liver does a great job of metabolizing that stuff and getting it out of our system. This is a lot of work. When the liver is busy working on alcohol (it's highest priority), it isn't able to perform the role of regulating blood glucose.
That's right! Your pancreas isn't the only organ involved in that process.
Let's do a case scenario. Say you go out to have a few drinks. You intend to check your blood sugar (which is 80), but in your excitement you forget. You haven't had any dinner yet, because the the restaurant is very busy. While waiting you have one drink after another. Your liver gets to work on breaking the alcohol down. Now it is unable to metabolize glucose stores, and your blood sugar continues to drop.
You start getting dizzy, shaky, seeing double. This may be for everyone else who's drinking, but YOU have hypoglycemia. This can easily be misinterpreted for drunkenness. It can become very dangerous. You can easily pass out and many would simply write it off as having too much to drink while you slip into a diabetic coma. Not good. Not something to take lightly.
Alcohol has calories & carbohydrates.
Every gram of alcohol has 7 calories. Now that might not sound like much, but consider, with alcohol, a gram isn't even a sip. To give you a comparison, both protein and carbohydrates have only 4 calories per gram.
Per volume, alcohol has nearly twice the amount of calories as carbs (which we are trying to keep low), and they aren't filling at all since there is no fiber or protein in alcohol. It can be very easy to consume a large amount of calories with little to no nutritional value.
If you're trying to lose weight, or even just not GAIN weight, empty calories are not the way to go. Both wine and beer are products that contain carbohydrates (and not the healthy kind like those coming from vegetable sources) that can elevate your blood sugar.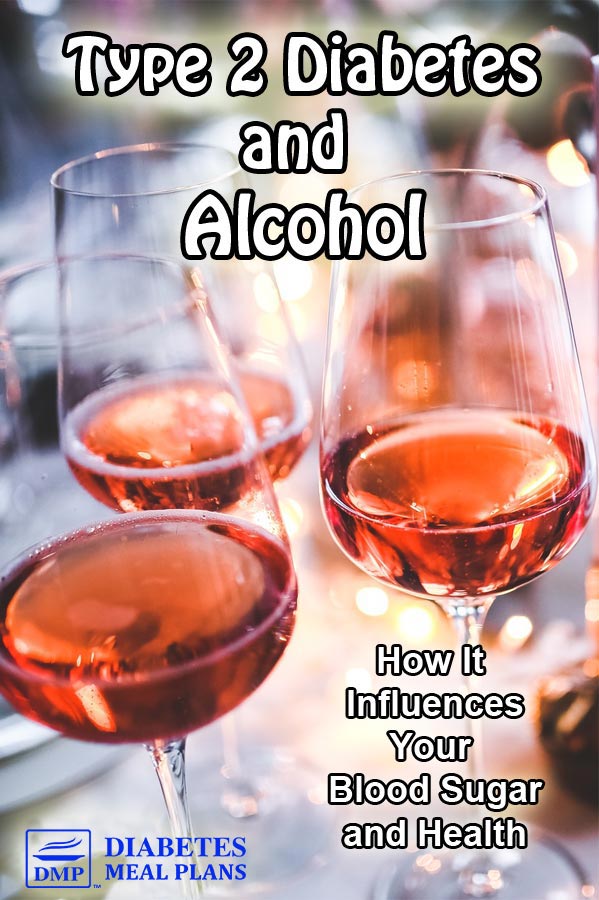 Alcohol mixers have calories.
Almost ALWAYS mixed drinks have a bunch of sugar, in the form of high fructose corn syrup. Whether it's a soda, a juice-based or sweet 'n sour mix, it will spike your blood sugar.
Be aware that certain "waters" are even sweetened. For example, if you order a gin and tonic (aka gin with tonic water), know that tonic water is sweetened with high fructose corn syrup (and diet tonic water has aspartame). They should have to call it "tonic soda!"
Alcohol tends to lower inhibition.
Alcohol interferes with the brain's communication system often leading to mood instability and poor decisions. This may easily translate to poor decisions when it comes to food.
So, in your right state of mind, you may intend on having a grilled chicken salad for dinner, but after 3 glasses of wine, a pizza is sounding really good and you may not care what it does to your blood sugar.
Research does seem to indicate some health benefits (such as increased HDL and subsequent decreased risk for heart disease) from consuming certain types alcohol, particularly wine. However, this is a bit controversial with regard to the specific implications.
It seems most of the benefits are associated with certain compounds such as phytochemicals, and antioxidants. Guess what else has that without the side effects? Yes, grapes!
And something even better to obtain phytochemicals and antioxidants – vegetables!
You can attain the benefits of compounds such as resveratrol, quercetin, lutein and so forth, without the fermentation and some fiber to boot. Just watch your portion size and pair it with a protein such as cheese or nuts.
Excess alcohol is associated with a whole host of problems.
From hepatitis (liver inflammation), heart disease, cancer, impotence and so forth, large amounts of alcohol over time will increase your risk of early death from chronic complications.
Binge drinking increases your risk of accidental death from poor decisions made by yourself or others.
Some people are more prone to addiction. If you aren't able to drink in moderation, you shouldn't drink at all.
Do not drink at all if you are, are thinking about or might be pregnant.
Alcohol certainly crosses the placenta and is linked with many serious birth defects. It can cause permanent damage to an embryo or fetus.
If you do choose to drink alcohol:
Check your blood sugar first!

You shouldn't drink if your blood sugar is too high or low or is unstable (rising and falling quickly).

Keep it to 1 (women) and 2 (men) drinks per day.

1 Drink = 5 oz wine, 12 oz beer, 1.5 oz hard liquor.

Don't drink on an empty stomach.

Food will help slow the effects of alcohol.

Choose wisely.
The difference between a regular and low carb beer can be up to 10 grams and as much as 100 calories. If choosing wine, get dry rather than sweet and red (which has more phenols) rather than white.
Avoid sweet blended drinks (ie piña colada, margaritas). They have sugar and juice based mixers. Choose mixers such as seltzer water if having mixed drinks.
Make sure your doctor is aware. Be sure to inform your physician if you are drinking alcohol. It may be pertinent to your particular condition and/or treatment.
Have a medical ID (preferably a bracelet) on you. If something happens to you, it is crucial people know you have diabetes so they can treat you appropriately. Remember the case scenario in point 2 above. This is just one example of a possible tragedy. Making sure friends and family are aware of your condition and having ID on you is a wise way of informing others how to best help you should the need arise.
In the end, there may be some social and emotional benefits to drinking alcohol, but the physical benefits simply don't outweigh the side effects. If you don't already drink, don't start. It's not going to make you healthier!
If you want to enjoy the occasional drink, and are within the legal age to do so, you are free to make an informed decision but just know that alcohol has some pretty specific effects when it comes to blood sugar and overall health.
Please share, pin, or tweet this post. 🙂