Reader question:
I need some advice on how to get things started. I know that I need to make changes to my diet, but I really don't know how to start. I crave sugars so badly right now. I am so exhausted from fatigue. I just don't know where to start."
So, you really want to get started on your type 2 diabetic diet plan. But, you seem to have so many bad food habits, you read conflicting information, and it all just seems overwhelming.
We understand. Without a doubt, getting started can be tough, for anyone, let alone if you have type 2 diabetes.
But you can't afford to stick your head in the sand and ignore your condition. Type 2 diabetes can be life threatening if you don't take good care of yourself and has some pretty darn serious complications you want to avoid – a very motivating factor, I hope.
So, how exactly do you get started, what should you focus on first, and how can you deal with those dreaded cravings?
That's what we're going to chat about now. While you're here, Click Here to Subscribe to DMP's Weekly Nutriton Newsletter.
How exactly do you get started?
Sometimes being overwhelmed means you do nothing at all. Do you feel like that right now?
Here's the thing, you don't have to know everything to get started.
Read that again.
You don't have to know everything to get started.
I've worked with lots of people over the years that have felt like they must do things exactly right or they'll fail. But this simply isn't the case.
When it comes to your diet and lifestyle it's always a work in progress, always!
As you go along and learn something, just go right ahead and put that into practice. If you learn something else or it doesn't work out for you, then you implement the next thing. It's all down to working things out as you go along and what works best for you.
The most important thing is you just get started!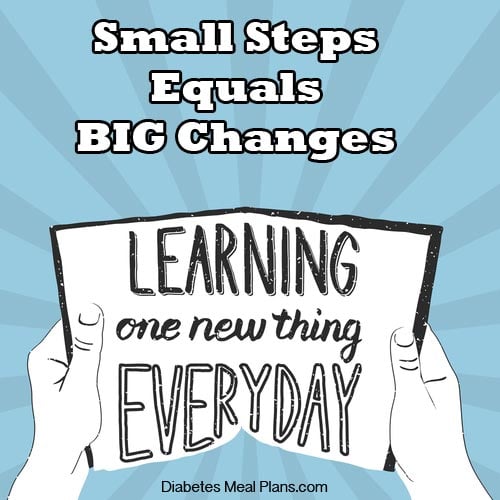 Don't get stuck in that overwhelm of not knowing what to do. Just start doing something different, anything at all, and keep moving forward from there.
Of course, we won't leave it all that vague, I wouldn't do that to you, because I'm about to share some things you can start focusing on first.
What to Focus On First
I won't lie, you probably won't like what I'm about to tell you.
But I'll tell you anyway because what I'm about to tell you is the best and fastest route to lowering blood sugar, A1C, and improving your overall health.
Ready?
Cut out sugar, bread, potatoes, pasta, cereals, and rice.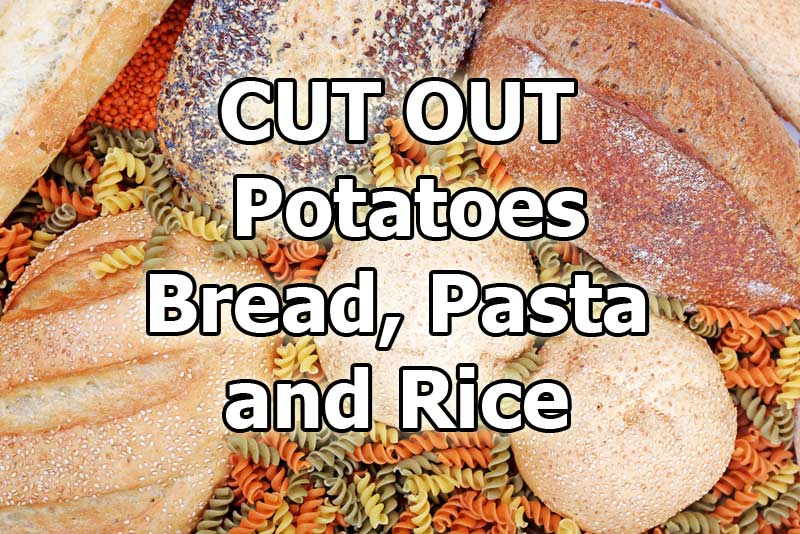 Do you eat lots of those foods?
If you said yes, you're not alone.
These are staple foods that we've all become accustomed to eating. BUT, they are not healthy foods for us to eat in the proportions we've been eating them.
And, if you have diabetes, these are the most problematic foods.
If you want to lower your blood sugar, A1C, and get better diabetes control, lowering your intake, and even cutting out those foods–sugar, bread, potatoes, pasta, cereals, and rice–is your number one focus.
I said you wouldn't like hearing that. 😉
However, don't panic!

There are plenty of options and alternatives. You just need to learn what they are. And you're in the exact right place to do that.
Focus On What You CAN Have
Okay, you might be freaking out right now but just hang on a sec.
You're probably thinking about the toast you like to eat for breakfast, that favorite pasta dish you're going to miss, and potatoes, oh my, you just love those several times a week — how on earth are you going to live without them…
Believe me, you can. Plenty of people have made the switch. And so can you!
So here's a tip: thinking about the foods you can't have is not going to help you here. There are LOTS of foods you CAN eat, so it's very important to just think about those.
Focus on what you CAN have and make the most of it because what you can have is some of the healthiest, most nutrient dense foods that, if you don't love already, you'll learn to love.
Sure, it might take a little getting used to. But we can adapt and so can our taste buds!
And the best part is, by being adaptable, you'll be lowering your blood sugar and A1c levels and enjoying a healthier, happier life.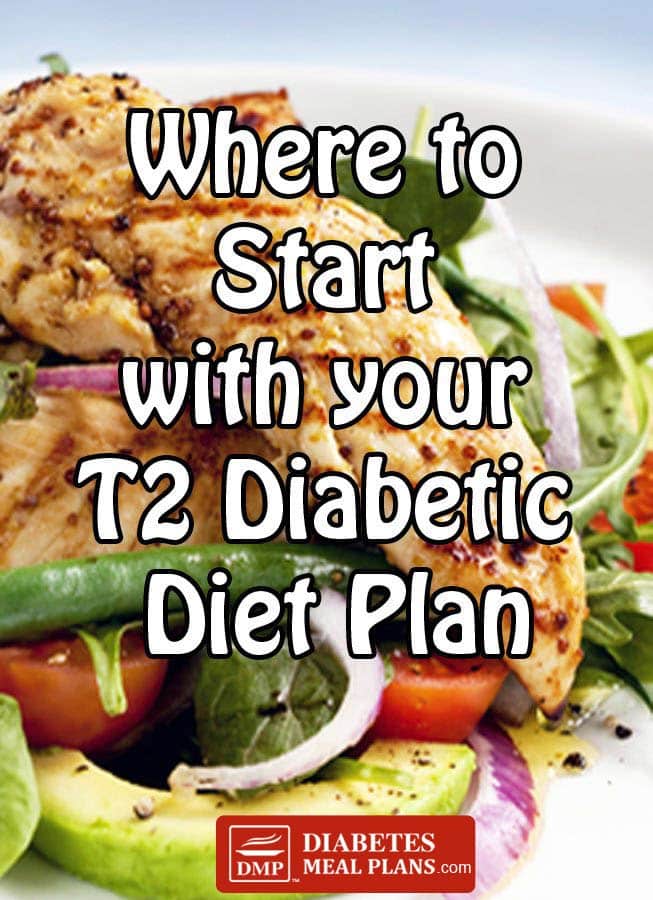 Sugar Cravings
It's an unfortunate fact that human beings are born with an innate liking for sugar and sweet things.
Sugar triggers pleasure centers in the brain, and our appetite and hunger signals, along with blood sugar regulation, are all tied up with different regulating hormones in the body – insulin, leptin, ghrelin and others.
When you have high blood sugar, you can also have fatigue, both of which make you feel hungrier and get cravings.
Then there's things like emotional eating and our psychological triggers associated with eating sweet things. Think about why you turn to sweet things as a 'pleasure' food. Since we were kids we've always been offered treats as a reward, celebrated events with cakes and candy, and all those 'feel good' times have often included sweet treats.
That's why our emotions are often so wrapped up with sweets – it's deeply embedded!
The thing is, we can get a grasp on these cravings.
You know the foods we talked about giving the axe–sugar, bread, potatoes, pasta, cereals, and rice–these will make your cravings worse. Although we think carbs are satisfying our cravings, they're really not. It just contributes to the repetitive cycle.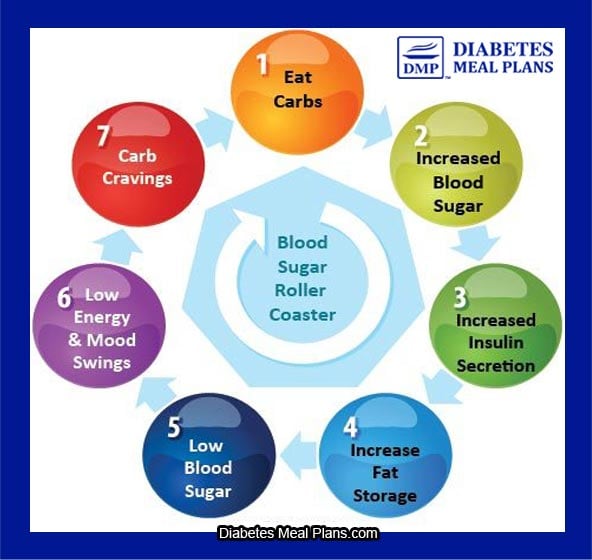 Once you cut them out, which you can do slowly, you will notice it becomes much easier.
It's also easier to manage sugar cravings when you have better blood sugar control. If you're stuck on the blood sugar roller coaster ride, this also make cravings worse also.
And don't worry, it doesn't mean living without sweets – not at all. There are plenty of safe dessert substitutes that are just as delicious!
Practical Tips To Reduce Sugar Cravings
Okay that's all very well but you need something that can help with the cravings, right?
Right.
While you slowly lower and cut out sugar, bread, potatoes, pasta, cereals, and rice, you can also include the following to help:
Cinnamon – cinnamon is a natural source of chromium, which helps stop sugar cravings. Cinnamon also happens to have it's own natural sweet flavor. Try making sweet cinnamon tea, taking a cinnamon supplement, or sprinkling cinnamon on your food. You can even go as far as just eating a little cinnamon powder if you get a craving. Cinnamon also helps lower blood sugar levels, too.
Chew more – eat more fiber-rich vegetables like green beans, celery, lettuce, just munch on things and chew more. We need to chew to get the right signals to the brain and it can take up to 20 minutes before the brain gets the 'full' signal.
Drink water – dehydration can lead to more sugar cravings so make sure you're getting you daily dose of water – a minimum 1.5 liters per day.
Consume these all-you-can-eat veggies – anytime you crave, just keep munching veggies and your cravings will dissipate.
Eat healthy fats – as you reduce carbs you'll need to eat lots of vegetables and eat healthy fat sources too – avocado, olives, olive oil, nuts and seeds. These are very satisfying foods that help fight off sugar cravings. Grab a small handful of nuts or seeds but don't just eat them ravenously all in one gulp. Slowly chew them to gain the best satisfaction.
Don't skip meals – skipping meals doesn't help blood sugar levels and it certainly doesn't help cravings. Make sure you eat adequate amounts throughout the day so you don't let yourself get overly hungry. For example, if you're not eating a big enough breakfast it can be common to get cravings mid-late afternoon.
Still Confused By The Whole Carb Thing?
If you're really confused by the whole carb thing. And the thought of having to cut out sugar, bread, potatoes, pasta, cereals, and rice is leaving you lost on what to eat, take the 30 Day Turnaround Program™.
You'll discover lots of new things about carbs and all your alternative food options, recipes and meals to help you overcome the confusion faster. Our members are getting results in as little as 30 days:
Lower blood sugar and A1c
Weight loss
More energy
Increased happiness and motivation
Discover how the 30 Day Turnaround Program™ can help you too

Please share, pin, or tweet this info to help others. Thanks! 🙂
Click Here to Subscribe to DMP's Weekly Nutriton Newsletter.