Ever feel like you're in a rut when it comes to weight loss?
We often reach a plateau in which we're 'stuck' although we feel we are doing the right stuff!
Sometimes there are hidden or inconspicuous things we're doing that are sabotaging our efforts.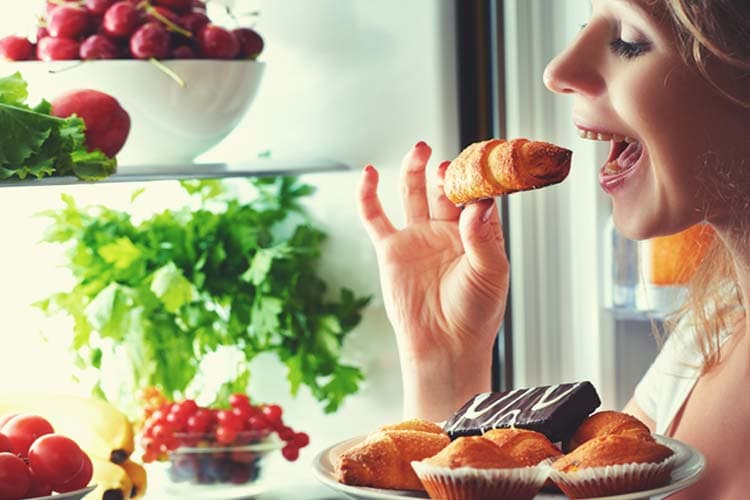 I find that most of these are unintentional, things we might do on autopilot without thinking of them. But, they are bad habits that can really wreck havoc more than we might think.
Here are a few:
#1: Snacking Between Meals
Snacking between meals is not necessarily bad, but it can throw a monkey wrench into your weight loss plans and goals if you aren't careful. Sometimes having a small handful of nuts or some carrot sticks to tide you over before making supper is helpful. Other times, you may not have an opportunity to eat a meal at a normal time due to scheduling constraints.
However, what used to be a small 100-200 calorie nourishing supplement has now become a $124 billion industry in which most people are choosing to snack, not because they are hungry, but because they "have a craving."
One survey found that 91% of adults surveyed reported snacking at least once a day and 30% included "frozen entrees" (ie: whole meals!) in their "snacking." Most of the time, "snack" choices are nutritionally poor – the top 10 snack categories last year were: chips, chocolate, flavored yogurt, candy, cheese, cookies, crackers, granola bars, pastries and nuts.
Most times, these bad choices are a result of mindlessness – you see an advertisement, hear a commercial, all your friends are eating, or your get bored. Regardless of the case, it's important to question whether you are, in fact, hungry and needing nourishment.
If you normally eat very small meals and need some smaller snacks between them, that may be a good option so long as you are choosing healthy foods.
However, if you are trying to lose weight and simply adding more calories and carbs, you're defeating your purpose.
#2: Overeating
We eat way too much!
As this article details, portions are double what they were 20 years ago and 4 times as much as we saw just 50 years ago! And as you can probably guess, our exercise has not doubled, much less quadrupled; in fact, it's done just the opposite. Our convenience-driven society has led to very sedentary lifestyles.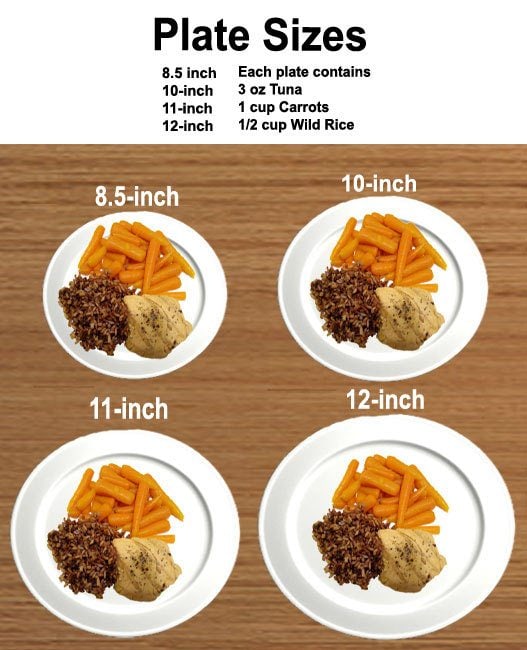 Consider the portion sizes of everything you eat, especially if the food is a source of starch, sugar or fat. All three can add up more quickly than you'd think!
While some fat is very healthy – avocado, nuts, seeds, olive oil – it is also high in calories, so don't overdo it.
Did you know that an avocado can be more than 250 calories? And a half cup of nuts can range from 200-400 calories?
Remember that low-starch vegetables should comprise the bulk of your plate, which should make reduced portions on the other food choices much easier. Eating slowly will also provide a greater level of satiety (feeling of fullness).
#3: Eating Junk Food
If you're not sure what constitutes "junk food," head on over here for our list of healthy food choices. Some junk food choices are very obvious–chips, cookies, candy, pastries, etc. But others are more subtle. The food industry thrives on deceiving people into thinking their food products are healthier than they really are.
For example, many of my patients eat something called "Veggie Stix" thinking they healthy. After all, they have 'veggies' in them, right! The front label even boasts of tomatoes, spinach, beets, broccoli and carrots. But turn over the package to view the label and what do you find as the first 5 ingredients? Potato starch, dehydrated potato, oil, rice flour, and salt – not exactly a healthy cocktail.

These are really potato chips! …with a mere smidge of vegetable powder – probably less than a teaspoon per serving. Because manufacturers are required to list ingredients in order by weight, this means that there is more salt than vegetable "powder" in these chips!
Other examples of purported healthy food that won't do you any favors include: granola, most cereals in general, flavored yogurts, and "fruit snacks."
How do you know if your food is "junk food?"
Often times it's as simple as flipping over the package and reading the list of ingredients. If it has a long list and you can't pronounce most of them, or you see a lot of words ending in "-ose" (ie. fructose, sucrose, glucose, maltose…these are words which mean sugar), leave it alone, it's junk!
#4: Sneaking Sweets
Is there a candy dish at work?
Do you ever walk past freebies in the breakroom and take advantage?
Do you grab a little pick-me-up at work in the afternoons or mid-morning?
Remember that sweets are not only empty calories, but also sources of refined sugars and carbs, which are likely to worsen blood sugar control, induce cravings, and further perpetuate the cycle you are trying to break.
For most people, a small amount or the occasional portion is not sufficient to curb the craving and they find themselves reaching for the sneaky sweets all too often. If you can control yourself, you can achieve your goals while treating yourself occasionally. But the reality is, sneaky treats often make you want more later on.
If you're truly craving something sweet, consider having some fruit (especially berries and other low carb fruits) or try one of our great low carb dessert recipes.
Please pin, tweet or share this info. 🙂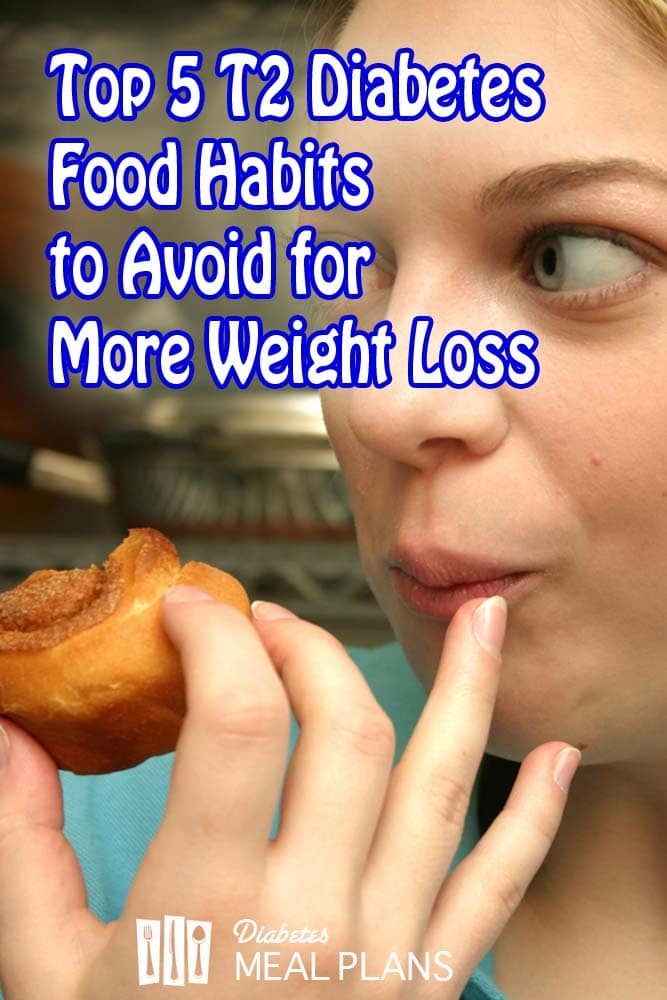 #5: Eating Too Many Carbs
So you know the right foods to eat generally, but are you really tracking your carbs?
Remember that certain carbs will add up very quickly (ie. pasta, rice, potatoes, cereal) while healthier carbs (ie. non starchy vegetables) can be consumed in larger quantities because they are high in fiber and water content, which mitigates the effects (high blood glucose, high insulin, more fat storage).
Remember that those starches, while tasty, carry a heavier toll when it comes to both carbs and total calories and they contribute to insulin resistance. While carb limits may vary from person to person, it's smart to track how many you're consuming.
Keep in mind that while some self-sabotaging behaviors are imperceptible and much is unintentional, engaging in them is really only cheating yourself in the long run. The best way to tell if you're undercutting your efforts or if there is something you're doing that's causing a plateau is to track your intake daily. Be a good detective and look for patterns or things that stand out.
Develop a SMART plan with some clear goals and outcomes you can measure and stick with!
Or, consider our "Smart" Meal Plans to help give you some more specific practical tools for getting started and staying on track.
Our VIP Meal Planner membership provides the best value. Click Here to learn more.
Have you found yourself struggling with any of these habits?
We'd love to hear your feedback on what has helped you, or what is distracting you right now.