Research shows that it's best to eat a lower carb diet if you have diabetes and want to lower blood sugar and a1c. And generally that means eating proteins in the form of meat.
But I was over on Facebook and someone asked:
How do I eat when I hate meat, chicken, fish, pork. And eggs!!
It's a good question so I thought I'd put together a list of vegetarian food for diabetes, with lots of ideas to help those of you that don't like eating meat, fish, or eggs. Not all vegetarians skip the eggs because they are a great source of protein but there are lots of ideas further down the list.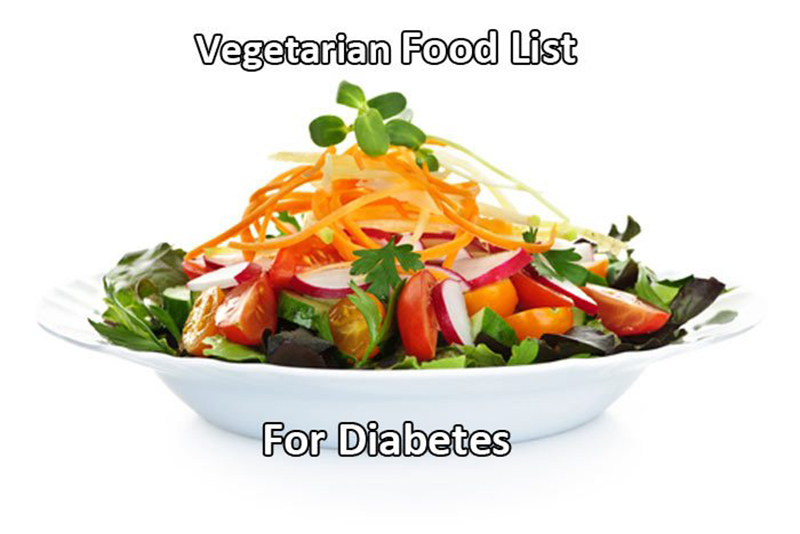 Firstly, it is possible to manage your diabetes using a vegetarian diet but one of the things you will have to be careful of is overdoing carbohydrates. This means you will need to put a little more thought into constructing balanced meal plans.
I was a vegetarian myself for over 15 years and always ate a balanced diet plan that included lots of fresh foods and vegetables. I want to emphasize that because it's surprising how many vegetarians eat junk food and don't eat vegetables. Sounds strange but it's true, and if you're diabetic, this is NOT going to do you any good whatsoever.
So focus on eating fresh whole foods ONLY, that's what I recommend for ALL diabetics anyway. Processed and packaged foods need to move off your list.
Anyway, that's enough of me on the soap box, let's dig into this vegetarian food list.
Vegetarian Food List For Diabetes
Vegetables
Artichoke, asparagus, celery, beets, tomatoes, bell peppers, carrots, onions, leeks, kohlrabi, green onions, eggplant, cauliflower, broccoli, asparagus, cucumber, cabbage, brussels sprouts, artichoke, okra, zucchini, yellow summer squash, swiss chard, radish, snow peas, mushrooms, green beans, and so forth.
Green Leafy Vegetables
Lettuce, seaweeds, alfalfa, bean sprouts, spinach, collard greens, kale, beet greens, mustard greens, dandelion, fennel, swiss chard, watercress, turnip greens, rocket, endive, bok choy, chicory, radicchio, chinese cabbage, silverbeet.
Try and get some green leafy veggies into your daily routine.
Vegetables to Avoid
Pumpkin, potato, sweet potato, yams, plantain, turnip, parsnip.
Fresh & Dried Herbs
Parsley, thyme, lavender, mint, basil, rosemary, chives, tarragon, oregano, sage, dill, bay leaves, coriander/cilantro, and so forth.
Spices and Natural Flavor Enhancers
Ginger, garlic, cumin, turmeric, cinnamon, nutmeg, paprika, vanilla, cloves, chillies, stevia, garam masala, cajun, five spice, and so forth. Always check the labels when buying spice blends as some of them contain sugar and additives.
Pasta, rice, and noodles
Konjac noodles or rice, kelp noodles, or use things like sliced or shredded zucchini or cabbage to make noodles. Make cauliflower rice instead of rice. These are all low carb/no carb options. As a vegetarian you want to avoid all types of 'normal' pasta and rice because your carb intake will already be high enough.
Flours
Almond flour or almond meal, coconut flour, tapioca flour (aka arrowroot flour).
Fruits
Berries such as raspberries, strawberries, and blueberries, cherries are your best choices, eaten 1/2 cup per serve.
Beans and Legumes
Adzuki beans, chickpeas, lentils, lima beans, borlotti beans, broad beans, fava beans, garbanzo, lima beans, navy beans, mung beans, and so forth.
Beans and legumes are a source of protein but they also contain carbohydrates so you need to be wary not to overeat them. That's why these are best eaten only 1/2 cup at any one sitting.
Here is the net carbs for some of the beans (per 1/2 cup):
Northern beans – 9 net carbs
Lima beans – 15
Black beans – 17
Chickpeas (Garbanzo) – 15
Lentils – 9
Light red kidney beans – 16
Navy beans – 12
Pinto beans – 8
Small red beans – 7
This gives you an idea on which ones to choose if you want to eat a slightly bigger serving. Beans and legumes are great because they do contain LOADS of soluble fiber and this help digestive function and lowering cholesterol too.
Sugar
It is best to avoid all types of sugar as much as you possibly can.
Sugar Substitutes
Stevia – an herb from South American and comes in both powder and liquid form. Stevia is low GI, contains no calories and has been attributed in some studies to aiding the pancreas and improving digestion. Liquid stevia extract is a better choice because it's less processed.
Xylitol or Erythritol – promoted recently as a healthy sugar substitutes, the 'tols' are sugar alcohols. Not really sugar or alcohol but named that way. Sugar alcohols are naturally occurring in lots of fruits and veggies. They do cause diarrhoea, bloating, abdominal pain, gas and headaches in some people. Erythritol tends to be the more easily digested.
You can use these to sweeten things if necessary and they will not affect blood sugar.
Avoid – Artificial sweeteners – aspartame (aka Equal and Nutrasweet), saccharin (aka Sweet N Low), and acesulfame K (aka Sweet One).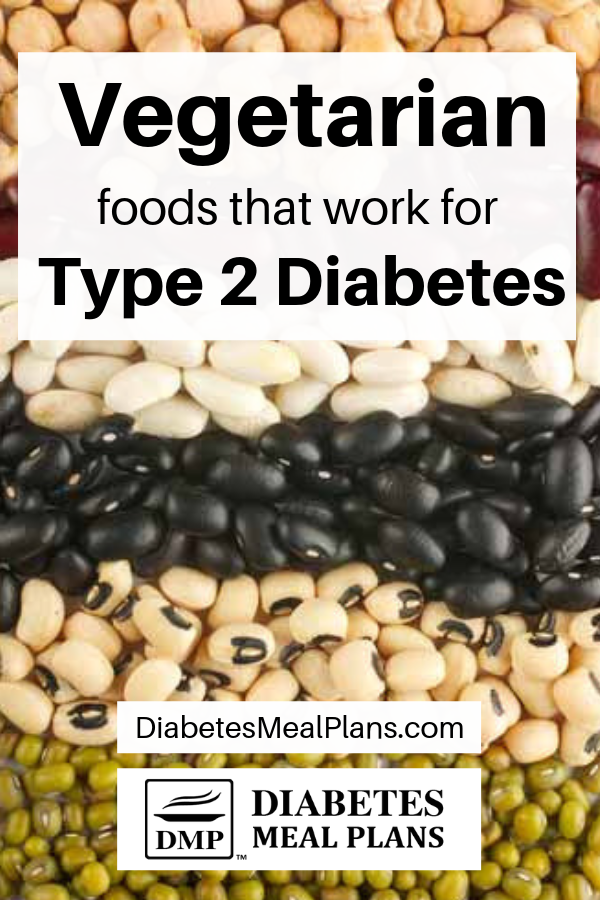 Proteins
You will need to be conscious of getting enough protein into your diet so here are your vegetarian choices.
Eggs
Ricotta cheese
Feta cheese
Cottage cheese
Cheddar cheese
Yogurt – but not as high in protein as the cheeses just mentioned
Nuts and nut butters – peanut butter, almonds, cashews etc
Seeds like sunflower and pumpkin seeds
Almond milk
Beans and legumes (but remember they are also a carb)
Bee pollen
Tempeh
Natto
Edamame
Whey protein
So you can combine vegetables with cottage cheese, make nut loaves, have protein and veggie shakes, eat eggs, and then you'll need to include healthy fats to help round off your diet.
Fats
Monounsaturated fats and in particular extra virgin olive oil has some amazing anti-inflammatory properties. Monounsaturated fats also help lower cholesterol and have beneficial effects on blood glucose and A1C levels.
Foods to increase monounsaturated fat intake include:
Oils such as – olive, hazelnut, avocado, sesame, and almond oils.
Avocado
Green, black, or kalamata olives
Nuts – macadamia nuts, hazelnuts, pecans, sunflower seeds or butter, almonds, almond butter.
You also want to increase your intake of omega 3 fats.
Chia seeds
Flax seeds
Flax seed oil
Ways to add extra fat to your meals
Drizzle olive oil over the top of vegetables
Add nuts and seeds to salads
Include a serving of some kind of healthy fats with every single meal. Along with protein, the fat helps to fill you up and stop you getting hungry.
A vegetarian diet is full of good things for you, just watch your portions.
Be sure to get your protein and fat at every meal to help reduce overall carbs. Stay away from packaged and processed vegetarian foods. And avoid breads, pastas, rice and other starches.
I hope you find this vegetarian food list for diabetes helpful.