Pie, pie, pie – who doesn't love a delicious piece of pie!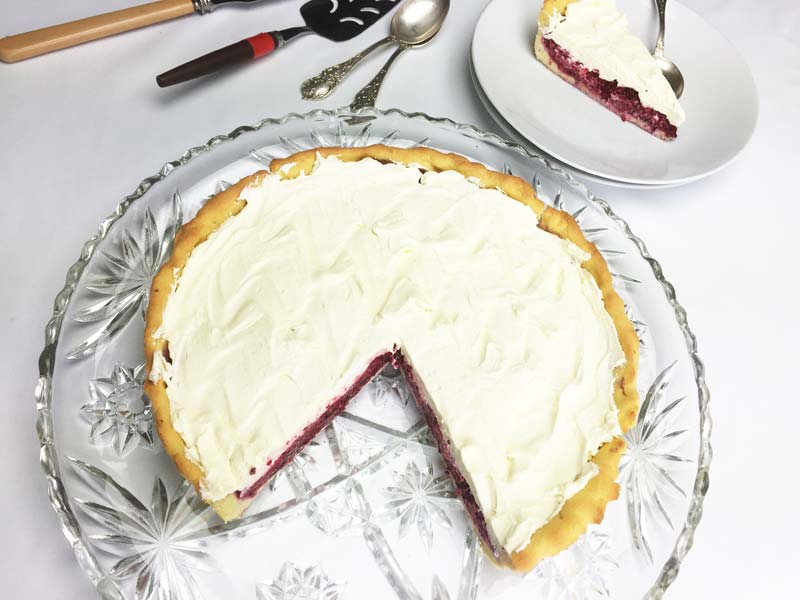 Thankfully, even though you have type 2 diabetes or prediabetes, you can still enjoy all types of pie from pecan, pumpkin, blueberry, lemon cream, key lime, coconut cream pie, to cream chocolate pie – Mmmm, is your mouth watering? Mine too. 🙂
Of course, to make sure you keep your blood sugar and A1c levels in check, you do need low carb diabetic pie recipes. And just a few days ago, we shared our low carb diabetic pie crust recipe.
Plus we share the video cooking class as well. Be sure to subscribe to our YouTube channel for future diabetes friendly cooking classes.
Today, we're adding one delicious pie filling for you to try – Raspberry Cream Pie filling.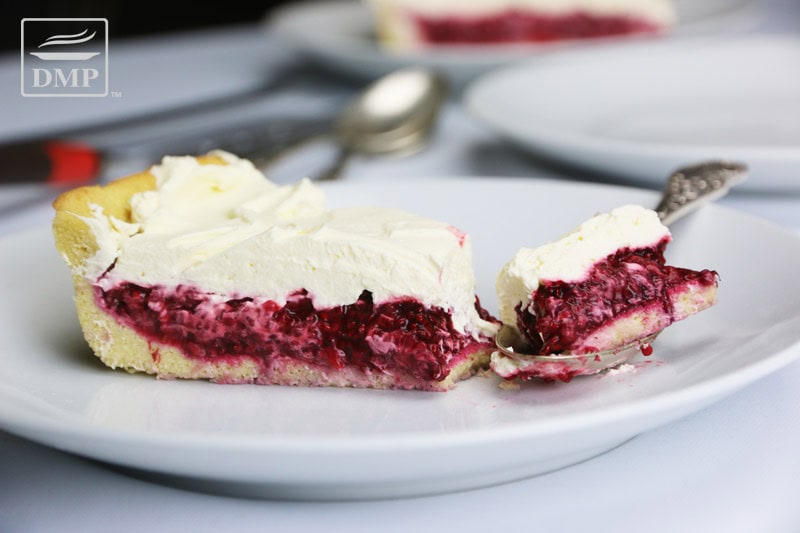 With a whipped topping of sweet cream and a blissful berry filling, this pie is definitely moreish. Raspberries do have a slightly tangy flavor, so if that's not your style, you can use the exact same process to make it a blueberry pie or a strawberry pie topped with fresh strawberries and cream – YUM!
We use frozen raspberries but you could easily use fresh raspberries as well. Or any other frozen or fresh berry for that matter (berries being the best low carb fruit), which means you have a variety of pie fillings to create, all using a similar recipe that we're about to share.
Our preferred sugar substitute is liquid stevia extract. Other suitable sugar-free sweetener options include monk fruit, tagatose, erythritol, xylitol or a brand that combines a blend of those.
Some people find stevia bitter. But the key to using it effectively is: less is more.
With the sugar substitutes (many of them being 100s of times sweeter than sugar), it can be easy to tip the scale and add too much, which can create a bitter result, rather than sweet.
And something to keep in mind is that while your taste buds may be used to very sweet sugary foods, they do adapt and you'll find that in time, as your low carb diet gets healthier and healthier, the naturally sweet flavors of foods will become more prominent.
Raspberry Cream Pie Cooking Masterclass
Please pin, tweet or share this delicious recipe – thanks!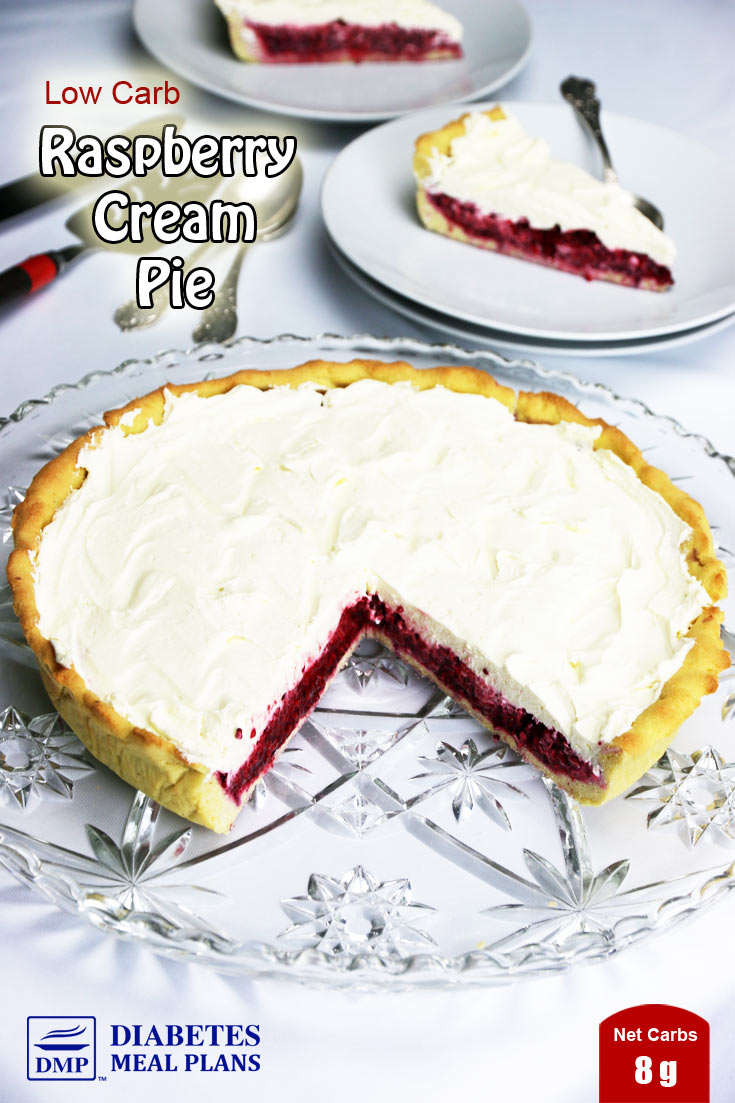 Essential Cooking Equipment
Be sure to subscribe to our YouTube channel for future low carb diabetes friendly cooking classes.
Enjoy!