Here at Diabetes Meal Plans, we encourage a lower carb diet – because science shows it works.
That means high carb starches like pasta are out of the picture.
But that doesn't mean you have to miss out on pasta-like dishes because there are a range of low carb pasta options available.
And below you'll find 5 incredibly delicious recipes to try – these are bound to satisfy your appetite!
Chicken Carbonara 'Pasta-ish' Dish
Bacon is not an everyday food, but a carbonara wouldn't be the same without it – it just adds that delicious smoky flavor to the dish.
Add that to a creamy sauce and you can top your steamed cabbage noodles with the topping and you won't know the difference – so tasty.
And best of all, this dish can be made in 15 minutes flat!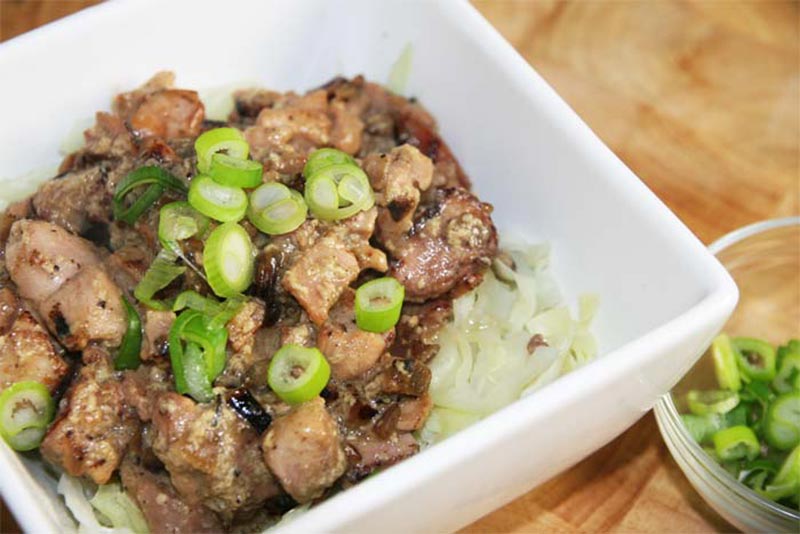 Chicken Pesto Zoodles Salad
A dish that can be enjoyed both hot and cold and uses the favorite of many – basil pesto.
Using zucchini noodles, made with the awesome vegetable spiralizer – this dish makes the perfectly satisfying lunch or dinner meal.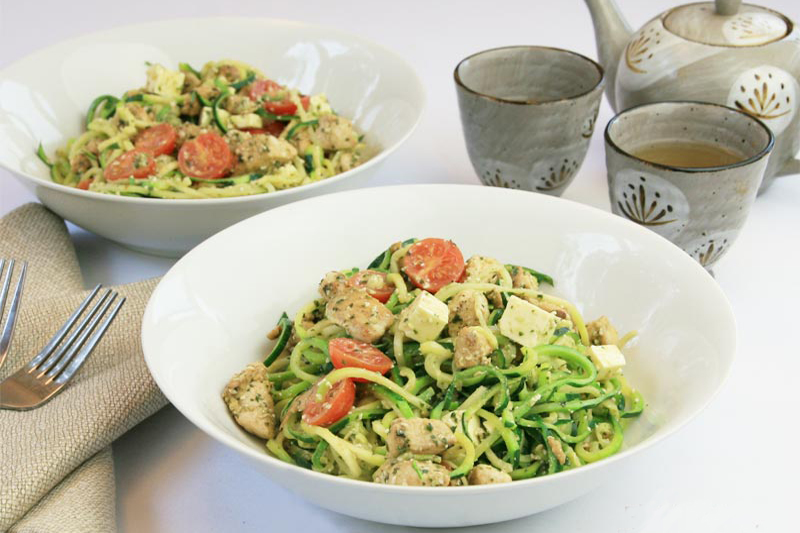 Beef Basil Noodles (5 Ingredients)
If you're looking for another zucchini noodle-based dish that is super fast to make – give this Beef Basil Noodles a try.
It only contains 5 ingredients. But don't let that fool you because it is simply delish.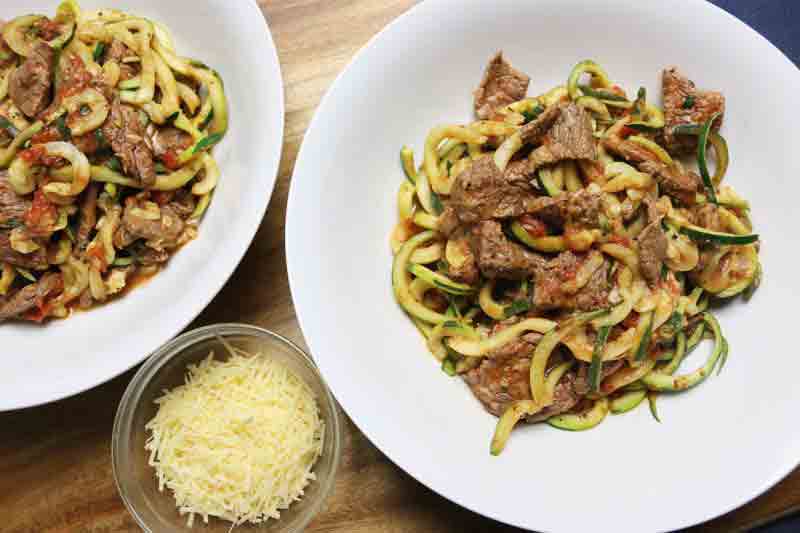 Creamy Mustard Chicken Noodles
This saucy creamy mustard dish uses the Japanese Shirataki noodles, which are super low carb and work well in saucy dishes such as this. And the mustard gives it a zesty zing that keeps you coming back for more.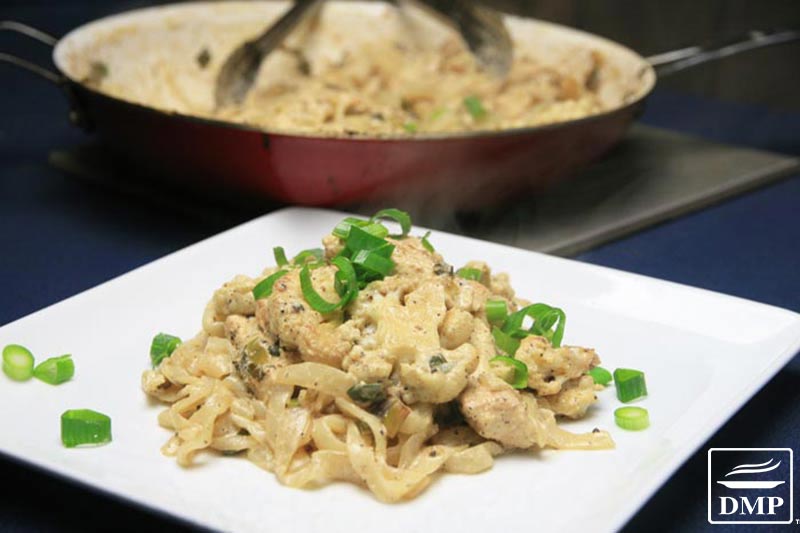 Olive Herb Chicken Spaghetti
Another favorite, simple to cook meal, 15 minute meal, with the overtones of kalamata olives and fresh tomatoes and bell pepper.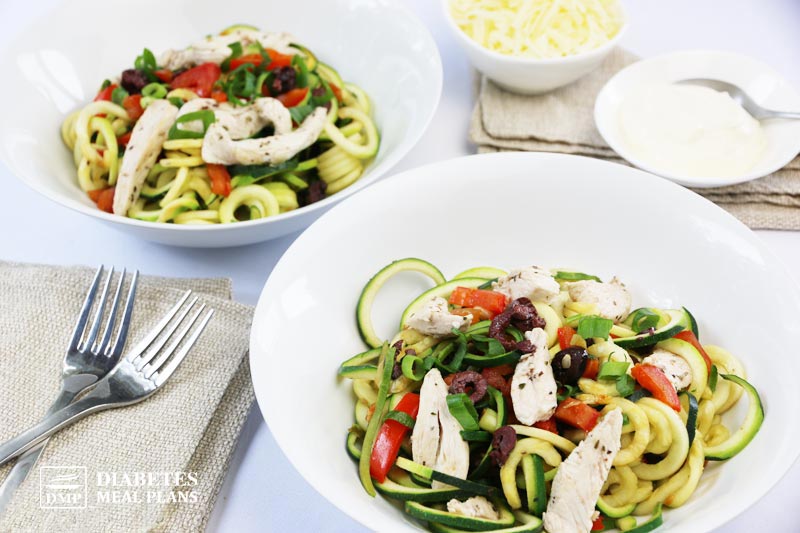 You can also top zucchini or konjac noodles with an Italian bolognese sauce, a spicy Greek herb infused number, or any sauce of your choice.
And if you want to look around, there are a few low carb pastas you can purchase as well.
Make sure you give those recipes a try, though. They really are delicious!
Please pin, tweet or share these recipes – your friends will love them. 😉