Beautiful in color and versatile in use, bell peppers are the sweet, crunchy fruit of the Capsicum Annuum plant. Though they are technically a fruit, for culinary and nutritional purposes they are considered a vegetable.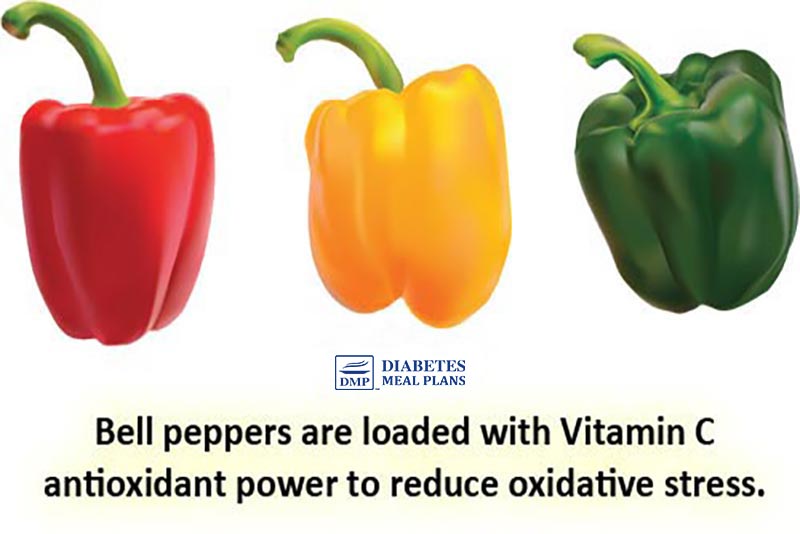 While most of us are familiar with green peppers (these are the most common and generally least expensive) and even red pepper, yellow and orange peppers are available, and even purple, brown and black varieties exist as well. Believe it or not, red peppers are simply green pepper that have been further ripened/matured.
In contrast to most other peppers, flavors of bell peppers range from mildly tangy to sweet.
Interesting fact: Paprika (the spice) is a dried, powdered form of bell bepper.
Bell Pepper Nutrition Facts
Bell peppers are low in calories at only 28 per cup sliced
Bell pepper provides a lot of vitamin C – in fact, it contains twice as much vitamin C by weight as citrus fruits – providing 236% of the recommended daily value
Bell peppers also contain smaller amounts of B vitamins, vitamin K, potassium, folate and vitamin E
Bell peppers are an excellent source of carotenoids, containing 30 different varieties
Bell peppers contain a trace amount of fat (~1 gram per cup raw), which helps with absorption of certain nutrients
Bell Pepper – Green, 1 medium raw, 119g
Nutrition Facts
Calories: 24 | Total Fat: 0.3 g | Sat Fat: 0.06 g | Poly: 0.07 g | Mono: 0.01 g | Total Carbs: 5.5 g | Fiber: 2 g | Net Carbs: 3.5 g | Protein: 1 g
Minerals
Calcium: 12 mg | Iron: 0.4 mg | Magnesium: 12 mg | Phosphorus: 24 mg | Potassium: 251 mg | Zinc: 0.1 mg
Vitamins
Vitamin C: 95 mg | Thiamin: 0.06 mg | Riboflavin: 0.03 mg | Niacin: 0.5 mg | Vit B6: 0.2 mg | Folate: 12 ug | Vit B12: 0 mg | Vit A: 440 IU | Vit E: 0.4 mg | Vit D: 0 IU | Vit K: 8.8 ug
Bell Pepper – Red, 1 medium raw, 119g
Nutrition Facts
Calories: 37 | Total Fat: 0.3 g | Sat Fat: 0.06 g | Poly: 0.07 g | Mono: 0.01 g | Total Carbs: 7 g | Fiber: 2.5 g | Net Carbs: 4.5 g | Protein: 1.1 g
Minerals
Calcium: 8 mg | Iron: 0.5 mg | Magnesium: 14 mg | Phosphorus: 31 mg | Potassium: 251 mg | Zinc: 0.3 mg
Vitamins
Vitamin C: 152 mg | Thiamin: 0.06 mg | Riboflavin: 0.1 mg | Niacin: 1.1 mg | Vit B6: 0.3 mg | Folate: 55 ug | Vit B12: 0 mg | Vit A: 3726 IU | Vit E: 1.8 mg | Vit D: 0 IU | Vit K: 5.8 ug
Health Benefits of Bell Pepper
Antioxidants in bell peppers can help protect against cancer, heart disease and other chronic health conditions
Vitamin C is an antioxidant that protects and boosts immunity and maintains healthy skin
Vitamin E is another antioxidant essential for nerve and muscle health
Potassium in bell peppers promotes heart health
Carotenoids (lutein, beta-carotene, alpha-carotene, zeaxanthin) promote eye health
Research on Bell Pepper Specific to T2 Diabetes
While most of the research with peppers and type 2 diabetes refer to the capsaicin containing "hot" peppers, bell peppers antioxidant properties have been shown to reduce inflammation.
Antioxidants, generally have been shown to be effective at prevention of cardiovascular disease and type 2 diabetes, as well as providing additional benefits for diabetics, such as macular degeneration.
Points for Consideration
While allergies to bell peppers are rare, they can cross-react with pollen allergies since the structure is very similar. If you have pollen allergies, be cautious and take note of any symptoms if you add these into your diet.
Bell peppers are in the nightshade family, along with eggplant, potatoes, and tomatoes – nightshades can cause issues in some people (joint pain and digestive distress), especially in those with autoimmune conditions.
Bell peppers do not contain the notoriously spicy capsaicin, which gives most peppers their "heat."
Bell Pepper and Diabetes Conclusion
Bell peppers are a low carb food because they are 92% water and also contain fiber. They are an excellent addition to a diabetic diet and are included in our 20 "all you can eat" vegetables.
Please pin, tweet or share this info. Then, keep reading. Thanks. 🙂
Bell Pepper in the Kitchen
Selection
Choose peppers with firm skin and deep color, avoiding those with wrinkled or soft spots.
Storage
Store bell peppers, unwashed, in a plastic bag in the refrigerator. They will stay fresh for about a week.
Uses
Bell peppers are a versatile vegetable and can be sauteed, chopped and added to omelets, tossed into salads, stuffed (cooked or raw), roasted, added to soups or casseroles, added to sandwiches, or sliced and eaten plain or with a healthy dip.
Cooking
Saute bell peppers in olive oil or broth 5-10 minutes.
Roast bell peppers whole in oven at 400°F/ 200°Ç for 40 minutes or on the grill for 15-20 minutes, turning with tongs until all sides are charred – this will given them an awesome 'smokey' flavor.
Blanch bell peppers in boiling water about 2 minutes to soften and then fill with ingredients of your choice.
Steam bell peppers for 4-6 minutes.
Cutting Techniques
Before cutting peppers, be sure to wash and scrub lightly if there is a wax coat.
Use a paring knife to cut out the stem and pith. Then laying pepper flat, use a larger sharp knife to slice into strips. If diced pepper is desired, turn your slices and chop the other direction into small squares.
Alternatively, the ends can be cut (when whole) then sliced into rings. Try frying an egg in a pepper ring – delicious!
Here's a video to demonstrate bell pepper cutting techniques.
Bell Pepper Recipes
Snack La' Fresh
Use peppers as a cup for sliced up veggies and olives, and when you're finished – gobble the pepper up!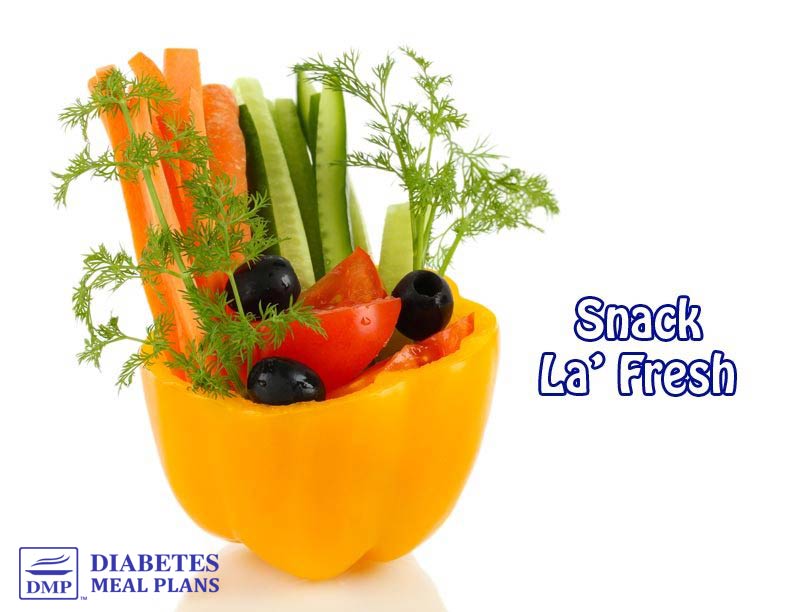 Roasted Red Bell Pepper Sauce
The best sauce for a ketchup replacement.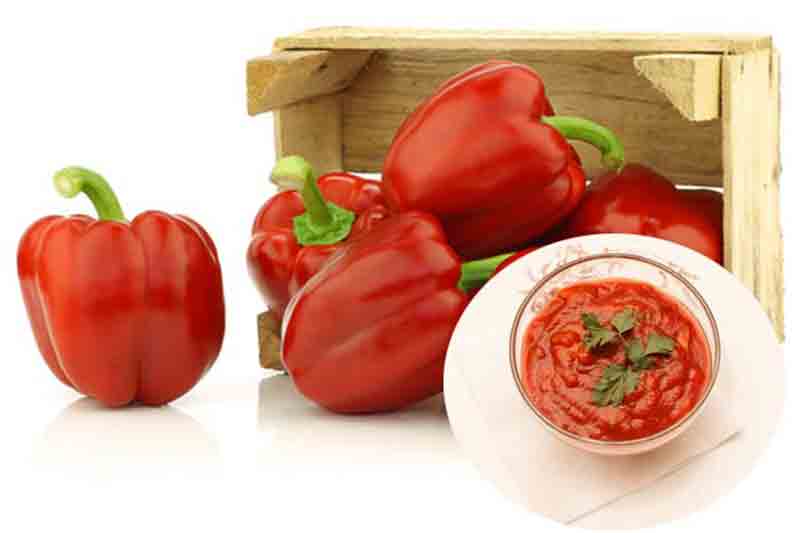 Additional Meals with Peppers
Slice peppers and dip in Hummus, Ranch or Baba Ghanoush
Chop peppers and add to Egg Muffins
Add diced peppers to the top of Low Carb Pizza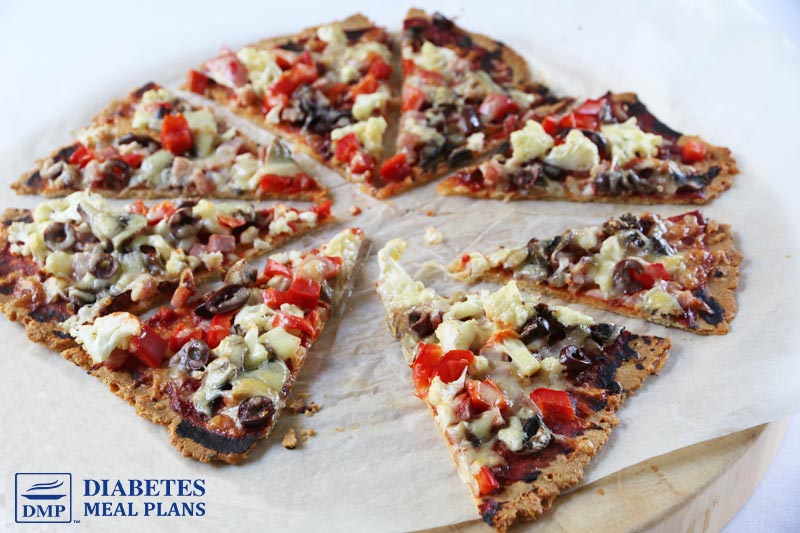 ENJOY YOUR PEPPERS!