Every week we deliver delicious blood sugar friendly inspiration to our members' inbox on Thursdays 5PM ET.
The low carb menu is for the following week, Mon through Thurs (or change days as you please), which gives you plenty of time to shop and prep for the week ahead.
TESTIMONIAL: "It is important to me to control my diabetes with diet alone but I was failing miserably. I had been seeing Diabetes Meal Plans on Pinterest but I hesitated to join. Two things changed my mind. First, the week before I joined my blood sugar had been reaching tremendous highs and, quite frankly, it scared me. Second, I saw The massaman curry soup and it looked so good. I joined and in five weeks my A1c went from 6.5 to 6.1. The meals are delicious. That soup has become my absolute favorite. The recipes are easy to follow , there's terrific variety and I love the slow cooker recipes. I am really glad I joined." ~Maria G.
Join Us for Weekly Meal Plans Here >>
Original Menu
This week features a Summer Veggie Casserole (with leftovers), chicken satay, and some sandwiches on one of our easy-to-make low carb breads – enjoy!
Video Preview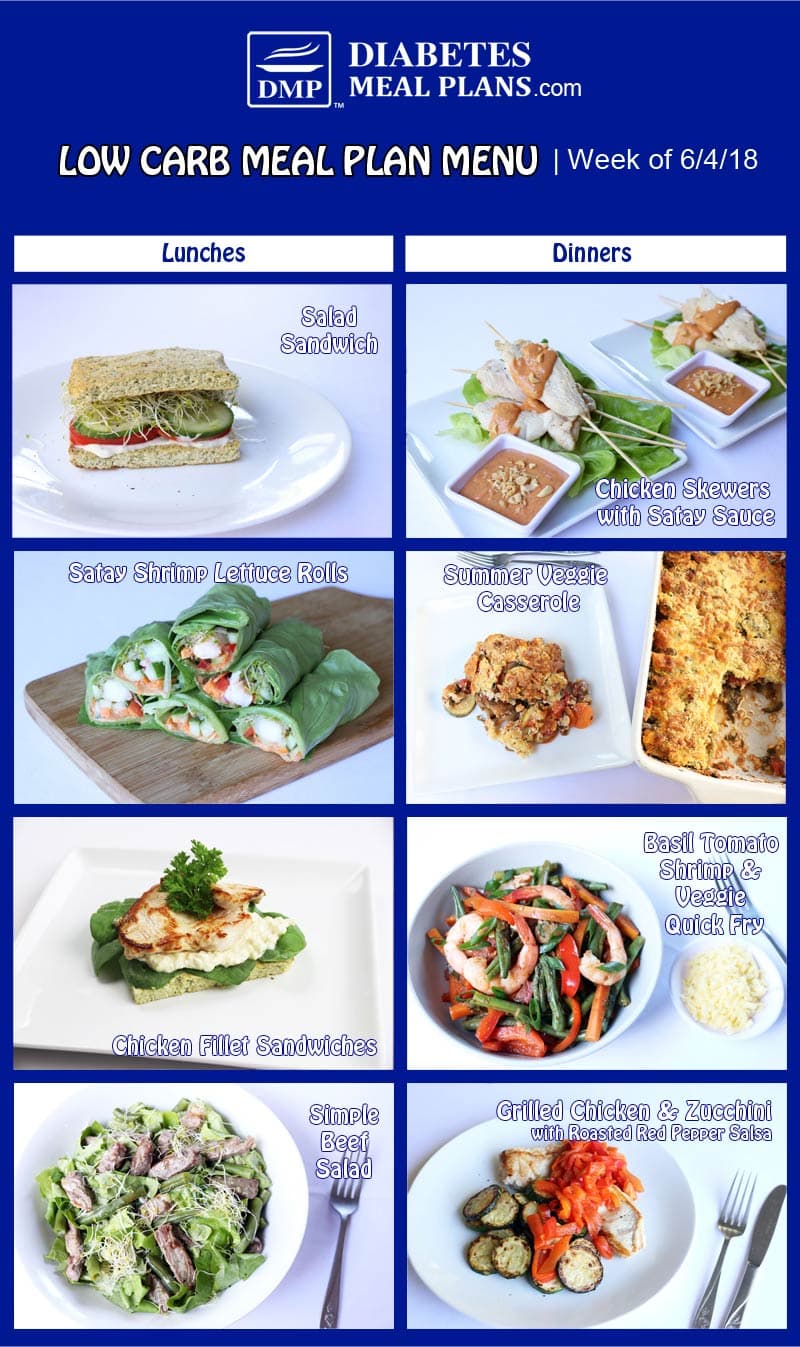 Each week you can select from 4 lunches, 4 dinners, plus access a breakfast and snacks menu selection.
And with our smart meal planner, you can calculate carbs and nutrition facts automatically.
Learn more about all the diabetes meal planning features.
We help you enjoy life more while regulating blood sugar & A1c at the same time!