With type 2 diabetes and prediabetes, is it okay just to pick any salad dressing off the shelf? Or do you have to take other things into account to make a healthy choice?
If you want to keep blood sugar levels in a healthy range, it always pays to be a food label detective. Because like all food products on the shelf, they are not created equal.
The last thing you want to do when you make all your nice salad recipes, is pour over a not-so-healthy dressing. And the fact is, some are healthy, while some are nothing more than processed junk.
Below you'll find what to look out for in a dressing you purchase from the store, some healthier brand options, how to make your own dressing and a few recipes, too.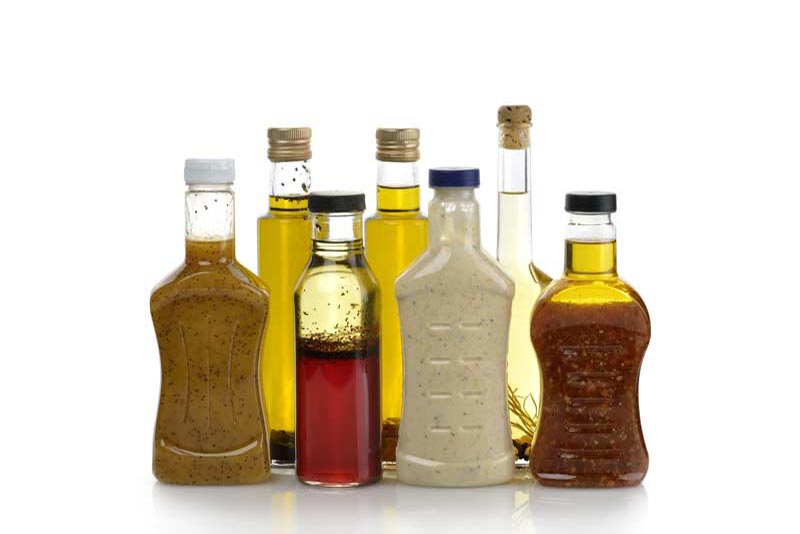 How to Choose a Salad Dressing
Salads make up a huge part of a healthy diet, but sometimes it's hard to eat leafy greens without a little extra flavor.
This is where salad dressing comes in handy. It changes up the taste and makes you want to eat your veggies more often, right?
The only issue is that dressings can contain a lot of unhealthy ingredients, including substantial amounts of added sugar.
You really have to be careful. Because it's a sad reality that you could be pouring sugary, processed junk all over your healthy salad and have no idea!
But the good news is that knowledge is power, and once you know what to look out for, you can really take control over what you're putting into your body.
Look Out For These Ingredient No-No's
Here are some basic ingredients that you don't want to find in your salad dressing:
Added sweeteners
Sweeteners like high fructose corn syrup and table sugar are empty carbohydrates that will raise your blood sugar while providing no nutritional benefits. In contrast, the carbs naturally found in your salad greens contain fiber to aid digestion, along with vitamins to boost your overall health. Some carbs are great, but those added sugars aren't!
It's also best to look carefully at any "sugar-free" dressings that use artificial sweeteners. While some options like sucralose are safer to consume, other fake sugars like aspartame have been linked with unwanted side effects.
Advertised as "low fat"
If you're concerned about weight loss, dressing advertised as "low in fat" may sound healthier than regular dressing, but it is really quite the opposite. Most processed "low-fat" foods replace fat with extra sweeteners to maintain the flavor, so you may be getting less fat in your dressing but you may be getting more sugar.
For example, a serving of regular ranch dressing contains 1.77 grams of carbs while the fat-free version of ranch contains 7.42 grams of total carbohydrate.
Fats are an important part of a well-rounded diet (especially monounsaturated fat, which is known to help reduce heart disease), so "low fat" isn't necessarily a positive. Additionally, the healthy fats in a dressing can be beneficial because the fat-soluble vitamins from the veggies in your salad need fats in order to be absorbed and stored in the body.
Vitamins A, E, and K are all fat-soluble vitamins found in spinach, carrots, cabbage, and dark leafy greens. Pairing these kinds of veggies with a healthy fat like olive oil is the best way to get the most nutrition out of your meal.
Chemicals
Preservatives, food dyes, and artificial flavors are man-made chemicals that have no business being in your food.
Many of the dressings sitting on store shelves and served in restaurants contain unnatural ingredients in order to make them more shelf-stable, but that doesn't mean your body can recognize and utilize them properly.
Unhealthy oils
Vegetables oils from soybeans, canola, and corn are rich in omega-6 fatty acids that tend to be highly processed and pro-inflammatory for the body.
Later on we'll discuss which oils are better options to use, but just know for now that the cheapest vegetable oils tend to be the most unhealthy.
TIP: Don't trust front-of-label food marketing. Always read the ingredients list and nutrition facts!
Please pin, share or tweet; then keep reading.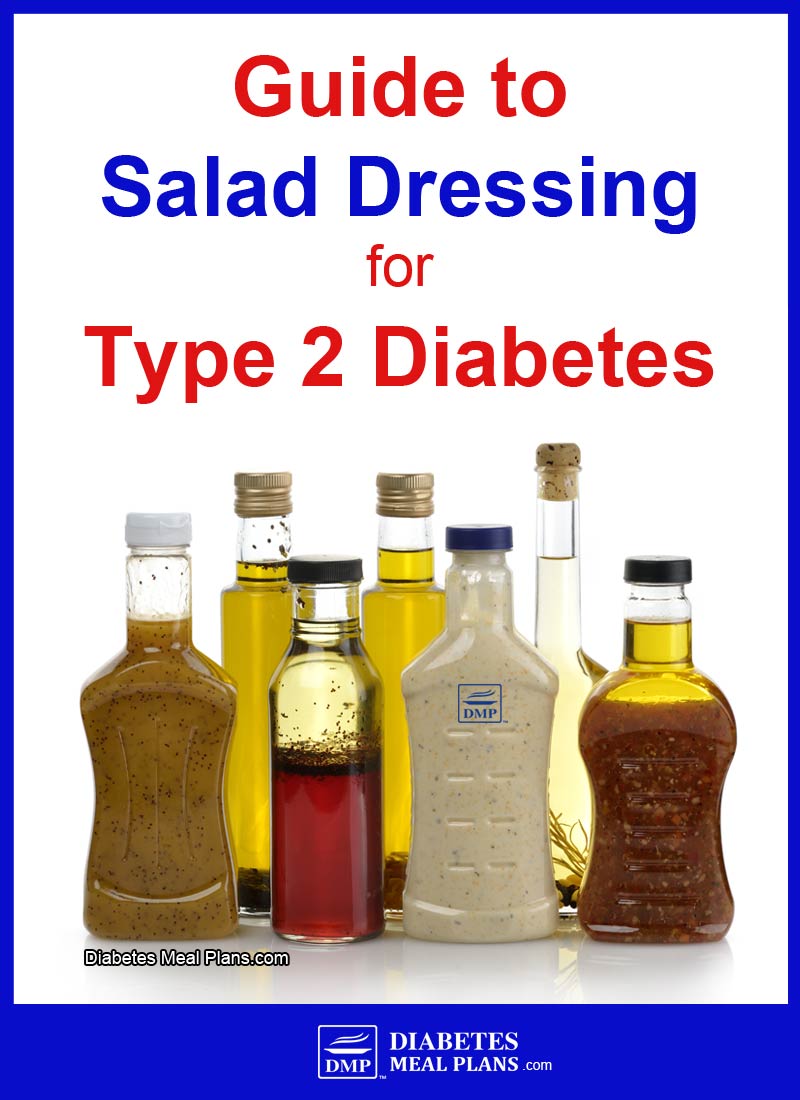 Clean Salad Dressing Brands
Most of the commercial salad dressings you'll find on grocery store shelves contain several if not all of the "no-no" ingredients from the list above.
But there are some pre-made dressings out there that are minimally processed, contain almost no sugar, and are made with healthier oils. The key is, always read the ingredients label!
Here are few of the cleaner dressings for sale:
Primal Kitchen brand
Example: Ranch dressing
Made with avocado oil
2g of total carbs per serving
0g of sugar
Found at Kroger, Whole Foods Market, local U.S. markets, and sold online
Bragg brand
Example: Organic Vinaigrette
Made with extra virgin olive oil
of total carbs per serving
2g of sugar
Found at Walmart, Target, health food stores, and sold online
Tessemae's brand
Example: Lemon Garlic dressing
Made with extra virgin olive oil and sunflower oil
0g of total carbs per serving
0g of sugar
Found at Target, Kroger, Whole Foods Market and sold online
Whole Foods Market brand
Example: Garlic Tahini dressing
Made with apple cider vinegar and lemon juice
4g of total carbs preserving
0g of sugar
Found at Whole Foods Market
Newman's Own brand
Example: Italian dressing
Made from olive oil and rapeseed oil
3g of total carbs per serving
3 g of sugar
Sold internationally at most grocery stores and purchase online
Note: Only a few select Newman's Own dressing flavors have a low carb count, so always make sure to check the label
While there are some options out there, healthy dressings can be hard to locate so you may find it easier to just make your own from scratch.
How To Make Your Own Salad Dressing
If you want to move beyond a simple mixture of oil and balsamic vinegar (which is an easy place to start) then it's necessary to understand the basic components of a salad dressing.
There are generally two types of salad dressings:
creamy dressings
vinaigrettes
Each type has their own formula.
For a creamy dressing: combine 1 part creamy base + 1 part liquid (such as an acid or water) + 1 part flavors/herbs/spices.
For vinaigrette dressings: combine 3 parts oil + 1 part acid + 1 part flavors/herbs/spices.
Best oils to choose from:
Extra virgin olive oil
Avocado oil
Sesame oil
Walnut oil
Macadamia nut oil
Creamy bases to choose from:
Mayonnaise
Yogurt
Sour cream
Nut butters
Avocado
Acids to choose from:
Lemon juice
Lime juice
Red wine vinegar
White wine vinegar
Balsamic vinegar
Herbs, spices, and flavors to choose from:
Minced ginger
Garlic
Dijon mustard
Whole grain mustard
Chili pepper flakes
Oregano
Salt
Black pepper
Mint
Basil
Thyme
Shallots
Sweeteners to add:
Stevia – liquid stevia extract is best, just a few drops is usually all that's needed
Erythritol
Xylitol
Extras:
Pureed vegetables or berries can add some variety, flavor and texture to your savory or sweet dressing
Beyond these basics, you can play around with different textures, flavors, and ratios until you get the perfect dressing. Try adding a little ginger for a strong spice or toss in some chili flakes to turn up the heat!
Once you have all your ingredients ready you can whisk them together in a bowl, shake them in a bottle, or blend them together until you get the consistency you're looking for.
If you don't get the right amount the first time, keep adjusting your ingredients and taste test until you get the balance perfect.
Salad Dressing Recipes
Making a healthy salad dressing at home is incredibly easy to do. Give these simple recipes a try.
Quick Basic Dressing
Ingredients (2 servings):
2 Tablespoon olive oil
2 Tablespoon balsamic vinegar
Method: Blend to combine and use over salads. To flavor, add herbs, spices etc.
Honey Mustard Dressing (without the honey)
Ingredients (2 servings):
1/2

Tablespoon

tamari – wheat free soy sauce

1

Tablespoon

red wine vinegar

1

teaspoon

whole grain mustard

1/2

teaspoon

dried thyme

1/4

teaspoon

minced garlic

5-10

drops

liquid stevia extract

2

Tablespoon

olive oil
Method: Place all ingredients into a jar or airtight container and shake well to combine. Serve over your favorite salads or use as a marinade.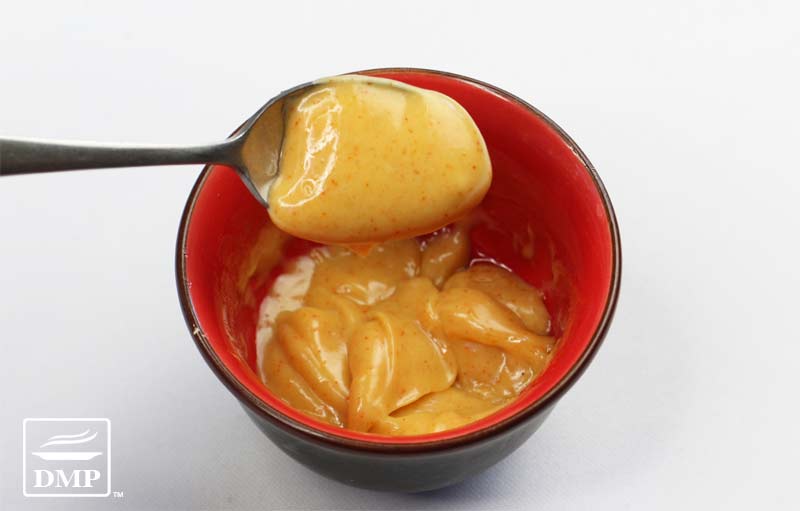 Chili Mustard Mayo Dressing
Ingredients (2 servings):
1

Tablespoon

olive oil

2

Tablespoon

mayonnaise

1/4

teaspoon

minced garlic

1/4

teaspoon

dijon mustard

1/8

teaspoon

salt

1/8

teaspoon

chilli powder
Method: Mix all the dressing ingredients together in a cup or bowl and allow to sit for at least 10 minutes before serving over a salad, or as a dressing to top fish, chicken or meats.
Creamy Avocado Thyme Dressing
Ingredients (4 servings):
1

avocado

1

Tablespoon

red wine vinegar

2

Tablespoon

extra virgin

olive oil

1/4

teaspoon

garlic oil

1/4

teaspoon

dried thyme

2

Tablespoon

water
Method: Add all the ingredients to the blender or food processor and blend for 30 seconds to 1 minute until smooth. Serve over, or mix through salads, or use as a dressing over fish, chicken or turkey.
Need more ideas? We've got plenty of salads and salad dressings in our weekly meal plans.
Conclusion
Don't trust front-of-pack food labels. Always read the ingredients list and the nutrition facts label to find products that are healthier.
Make your diabetes-friendly salad and accompany it by making a homemade salad dressing!
They are very easy to make and you can control every ingredient that goes into the dressing. That means you'll keep your blood sugar happy and your tastebuds satisfied.