Every single which way we turn we're tempted with sugary filled sweets and treats that easily bring those cravings for sweets to the surface.
I don't think there's anyone who hasn't been struck by a sugar craving on the odd occasion. And with diabetes it can be all the more difficult.
Problem is, while you're enjoying that creamy cold ice cream you feel satisfied. But the sensation doesn't last all too long. Next thing you know your blood sugar levels are high, you've got sluggish energy levels, you're felling guilty, you're struggling with weight gain (or weight loss), and well, it probably drives more cravings for sweets!
So what are you to do?
Hopefully you'll find some effective solutions below.
JUMP TO: What causes sweet cravings: Our environment | Brain triggers | Lack of sleep | Hormones | Other causes | 8 ways to overcome cravings: Stick to a healthy diet | Stop eating sugar | Practice mindfulness | Smile | Eat if you're hungry | Improve your gut health | Satisfy your sweet tooth | Be prepared with healthy snacks | Conclusion
What Causes Our Cravings For Sweets
It's not just your lack of willpower that leads to the grab for sugary delights – many things can drive higher cravings for sweets!
Our modern environment
The modern world we live in is definitely a big problem in our battle to beat sugar cravings. According to the Institute of Responsible Nutrition, around 77% of grocery store items contain added sugar, so it's no surprise we are addicted!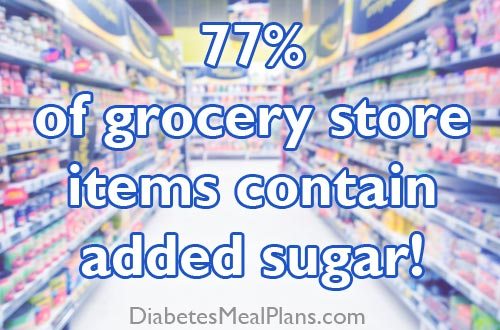 Sugar addiction is very real.
In fact, Dr Eric Stice, a neuroscientist, has done studies on the brain showing that the same 'addiction' receptors are activated when we consume sugar as they are if we consume cocaine – crazy stuff!
Next thing you know you're stuck in a vicious cycle chasing the energy (addiction) ride. Not to mention the health issues associated with too much sugar consumption – which are many!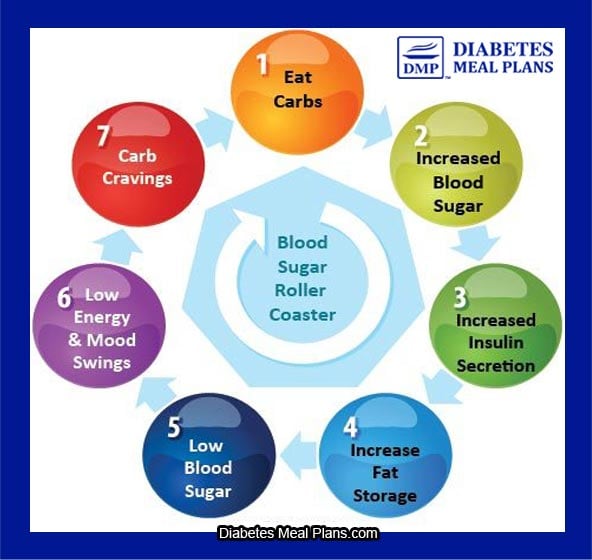 Neural triggers in the brain
Researchers suggest there are neural triggers that occur in different cortical regions in the brain.
These can be activated with such things as:
Exposure to calorie dense food cues (aka junk foods)
In anticipation of partaking in those foods
Or any type of food stimuli
The reward centers in our brain, along with the incentive valuation regions of our brain, weigh up our options and drive sweet cravings quite quickly, making it difficult for us to resist.
Lack of sleep
You wouldn't automatically think: "I had a bad nights (or weeks) sleep that's why I'm eating sugar all the time." But interestingly, lack of sleep is closely connected with our tastebuds and our hormones.
Researchers have found that when we lack sleep, taste buds change that instantly makes us crave for high fat sweet foods. And according to a Harvard Sleep Study, lack of sleep disrupts our appetite and hunger hormones, driving cravings higher. And on top of that, the fatigue associated with lack of sleep has you reaching for those quick-fix energy hits – aka sugar!
Lack of sleep also influences blood sugar levels, too.
Hormones
Ghrelin is the appetite-stimulating hormone. Researchers have discovered that high levels of ghrelin can stimulate uncontrolled eating. On the flip side, leptin is the hunger hormone, and it's supposed to tell us when we're full.
All that sounds fine and well, when things are functioning right. Problem is, majority of people who are overweight are leptin resistant. Their body doesn't read the 'fullness' cues, so appetite isn't satisfied. When we eat more, ghrelin levels rise, especially with excess sugar and carbohydrate consumption, and together this can drive cravings for more and more food, particularly sweets.
There are also other hormones that can raise appetite, such as the stress hormone cortisol, which is released from the adrenal glands.
Other possible causes
Skipping meals
Not eating enough to satisfy your appetite the meal before
Too many carbs
Bad habits
Emotional eating due to anxiety, depression and other emotions
Please pin, share or tweet; then keep reading.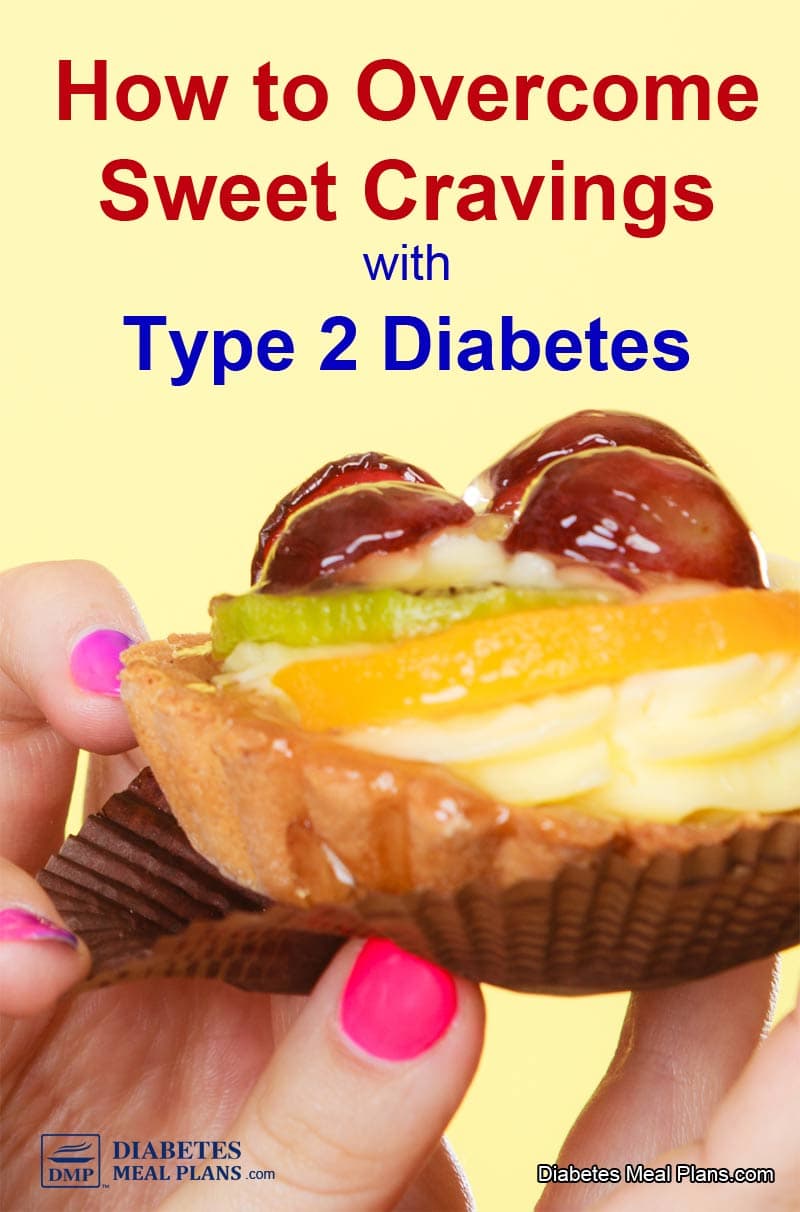 How To Overcome Cravings For Sweets
#1: Stick to your healthy diet
If you just say no to those "naughty" foods and reach for a healthy option, you're on your way to winning the battle, because researchers suggest the more you do that, the less noisy those triggers become.
There's a reason why we encourage lots of vegetables, not just because they are great for blood sugar control and overall health, but because they help regulate appetite and your ability to control temptations, too.
To balance out a good plate of non starchy vegetables, add some lean protein and a good portion of health fats – try nuts, they are vey satisfying to the appetite.
#2: Stop eating sugar
Reaching for another candy bar isn't going to fix the problem, it's only going to lead to more cravings, so the best way to reduce cravings and balance your metabolism is to quit eating sugar altogether.
A challenge, yes. Doable, yes!
Especially if you choose other options (see some ideas below).
#3: Practice Mindfulness
Even though we're aware of cravings that lead to overeating, we often can't control them, right?
Researchers suggest this is because many of us have automatic action tendencies toward food cues. We're not aware of these consciously, we're driven to respond on autopilot. But thankfully, there is a way to reprogram these behaviors and that's through mindfulness.
Here's two short mindfulness meditations to try:
#4: Smile Away Your Cravings
It may sound strange that smiling could reduce food cravings, but it's true!
Because negative emotions often drive us to emotional eating and the consumption of sugary foods, researchers put it to the test. They found that if you get a craving, simply smile instead of frowning.
The face cue of smiling was shown to significantly reduce cravings compared to those who frowned. So you never know, this simple trick may just work for you!
#5: Eat When You're Hungry
We do need a certain amount of food each day – 3 good healthy meals, so don't cut the calories so low that you're leaving yourself desperate for a hit.
Listen to your body and eat when you're hungry.
#6: Improve Your Gut Health
A lot goes on in our gut that we're not aware of. In fact, your gut is the host of over a trillion bacteria, who need help to do their work – one of which is helping balance your metabolism. Balancing your metabolism helps reduce cravings.
Here's some tips on improving your gut health.
#7: Satisfy Your Sweet Tooth
All is not lost, you can still satisfy your sweet tooth – just don't do it with artificial sweeteners.
The best sweeteners to include are:
stevia
monk fruit
erythritol
xylitol
Try our Raspberry Cream Pie recipe, it's delicious!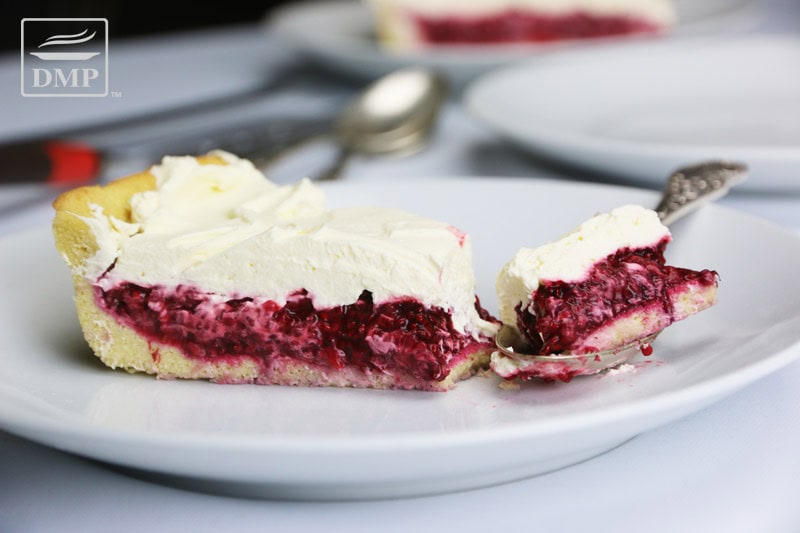 #8: Be Prepared with Healthy Snacks
Keeping a range of go-to healthy snacks on hand is a great strategy to beat the sugar cravings.
One popular snack is our Peanut Butter Protein Balls.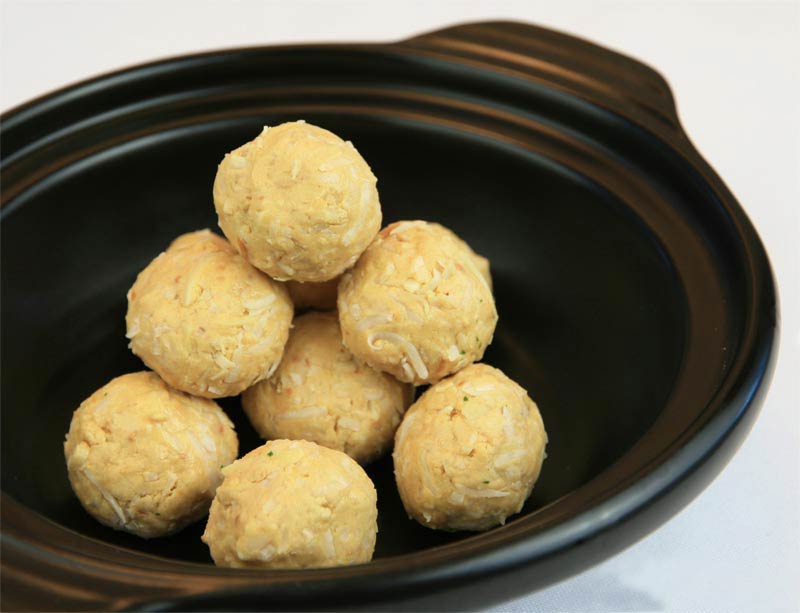 Or try one of these 40 diabetes friendly snack ideas.
Conclusion
The most important takeaway here is that it's not just your willpower driving your cravings for sweets. It's also different things occurring in your body, and your diabetes can promote sugar cravings, too.
The key to overcoming the issue is putting strategies in place as your new go-to. Remember, we're often on autopilot so you have to retrain yourself to choose other options.
It can be a challenge but it's not impossible, so keep working on it to find what works for you. If you have any suggestions or strategies that have worked for you, feel free to share them below.
Please pin, share or tweet this info to help others – thanks!