What do you eat for breakfast every morning?
If you're anything like the average Westerner, you probably start your day off with a few servings of grains in the form of toast with jam, a buttered croissant, or even a hearty bowl of hot cereal.
Whether we're talking oatmeal, cream of wheat, or grits, these classic breakfast items are always marketed as a "heart healthy" options, but it's always best to dig a little deeper into health claims before taking them as fact.
We've already covered the topic of oatmeal… so what about grits?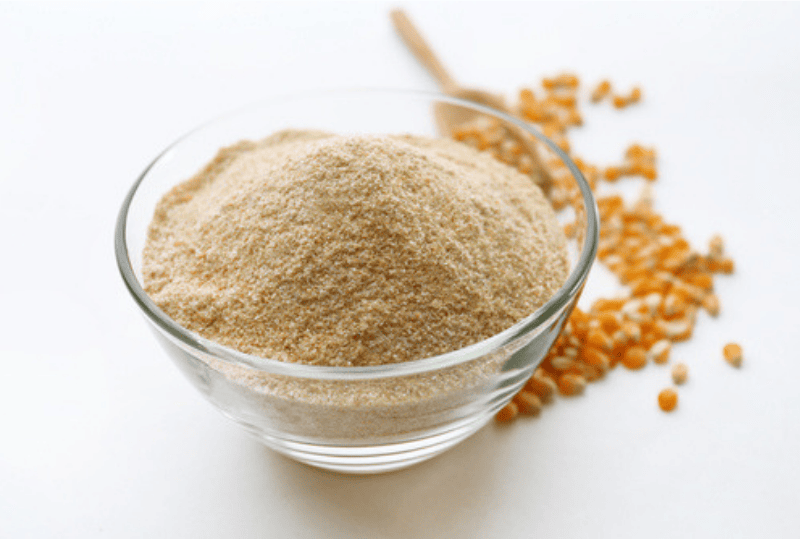 What are Grits?
Grits are type of hot cereal that was popularized in the American South but is now eaten in many places around the world.
The main ingredient in grits is ground corn. Grits can be eaten as a savory dish paired with shrimp or as a sweet breakfast cereal topped with brown sugar and berries.
Because corn is a starch, you might assume that grits are a pretty high-carb food…and you'd be right. Let's check that out.
Grits Nutrition Facts
A 50g (about half a cup) of grits contains:
175 calories
38.7g of carbohydrates
7g of protein
6g of fat
2g of fiber
Like most other grains and cereals, grits are overwhelmingly made of up of carbs with little fat, protein, or fiber to balance those carbs out.
The upside is that grits contain a host of vitamins like niacin, riboflavin, thiamine, folate, and vitamin B6, as well as minerals like iron, zinc, phosphorus, and magnesium.
But the negative effect of all those simple carbs far outweighs the benefits of the vitamins and minerals that grits provide.
 "But wait a minute," you might think to yourself, "corn is a vegetable…aren't veggies good for you?"
The thing to remember is that corn is a starchy vegetable by nature.
Starches break down into glucose rather quickly in the body. This causes your blood sugar to rise in a hurry (the same thing happens when you eat a piece of white bread or drink a sugary soda).
Starches like corn don't have nearly a much fiber as other vegetables do and without that fiber, the negative impact of the carbs is even greater. On top of that, when the corn is processed into grits, the outer skin containing most of the fiber is removed leaving only the starchy interior.
For these reasons, eating grits isn't the best way to start (or end) your day.
And if you're worried about getting enough vitamins and minerals, you can find the same micro-nutrients found in grits in a variety of low carb foods like eggs, fish, red meats, and dark leafy vegetables.
Comparing Grits to Other Cereals
Grits, oatmeal, and other hot cereals are all mainstream breakfast foods that are labeled as super healthy because they are whole grains.
When you have diabetes, some of the most popular "health foods" are actually best avoided because of the effect they have on blood sugar and insulin levels.
We'll talk more about this in a bit, but first, let's take a look at some breakfast cereals that are similar to grits.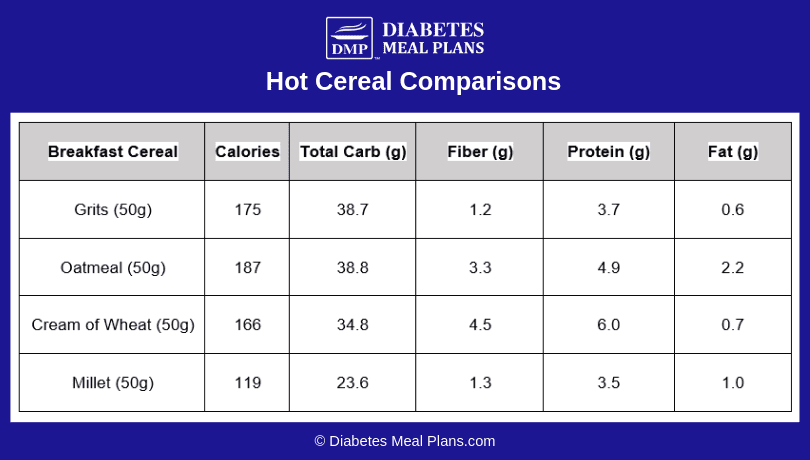 Carbs, carbs, carbs, as far as the eye can see!
These starch and grain-based breakfasts are not the way to go if you want to effectively reduce your carb intake to lower your blood sugar (consuming 50-80g of carbs per day is our recommendation).
The high-carb blast in the morning will spike your blood sugar for a few hours and then leave you drained of energy well before lunch time.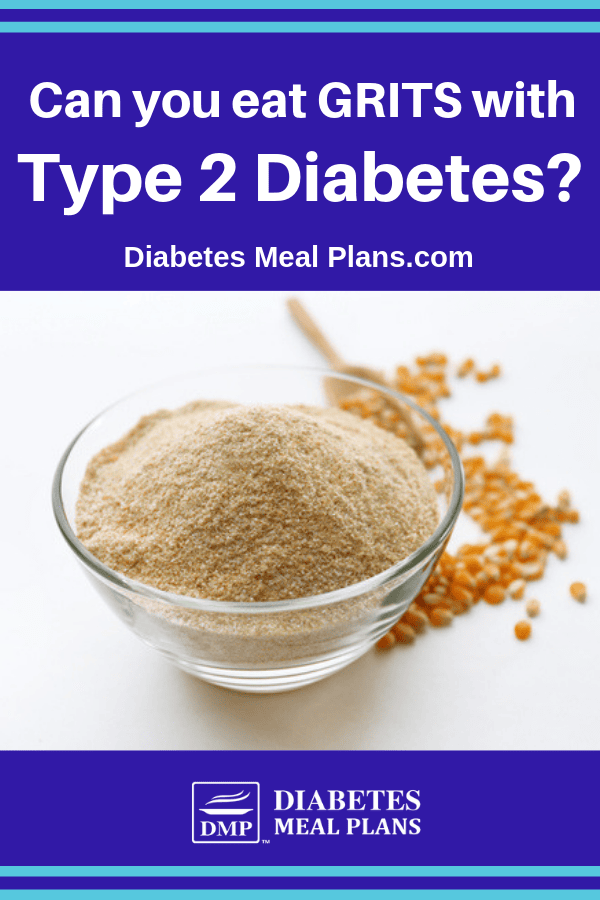 Research on Grits and Diabetes
Now, let's talk research.
Why are grains and starches so often recommended by health professionals if diabetics shouldn't be eating them?
Research has found that consumption of high-fiber whole grains is associated with a reduced risk of developing obesity, diabetes, and cardiovascular disease.
And for a healthy population this may be accurate, but once your metabolic system is already impaired (such as with type 2 diabetes) eating grains, even whole grains, every day will kick-off a cycle of inflammation and hormone imbalance that can be difficult to reverse.
This is where low carb and grain-free diets come into play.
There's no question that low carb diets work for managing diabetes! They have been shown time and time again to effectively lower blood sugar and A1c, promote weight loss, reduce inflammation, optimize cholesterol, and more.
But let's zero in on a specific low carb diet that not only excludes grains like wheat and rice, but also removes starchy veggies like corn.
The Paleolithic (Paleo) diet has produced some remarkable results over the years as seen in many studies.
Corn and corn products aren't allowed on the Paleo diet because they low in nutrition and high in carbs that turn quickly to sugars. Instead, this diet centers around clean meats, low carb fruits, plenty of fresh vegetables, nuts, seeds, and healthy fats.
The Paleo diet may sound a little restrictive at first, but once you hear about the amazing results it can provide, you'll understand why so many people stick to it for years.
One study tested the effects of both a Paleo diet and a standard diet set by the American Diabetes Association. They found that after just 14 day of dieting, the group of type 2 diabetics on Paleo had better glucose control, lipid profiles, and insulin sensitivity than those in the ADA diet group.
A 2017 study had similar results when they tested the Paleo diet over a longer timeline in conjunction with exercise. Thirty-two diabetic participants adhered to the diet and participated in an exercise program for 12 weeks.
At the end of the trail, the participants had notable fat loss (an average of 5.7 to 6.7kg), improved insulin sensitivity (45% on the HOMA-IR), reduced A1c levels (an average of 0.9 to 1.1%) and reduced leptin levels.
Yet another study (2018) looked at the effect that Paleo diet combined with regular exercise had on type 2 diabetics. The participants saw significant losses in body fat (7kg) as well as liver fat (up to a 74% decrease).
Wow! If that doesn't show off the power of low carb diets and exercise, we don't know what does.
Conclusion
It sounds like grits aren't an ideal option for breakfast, lunch, or dinner.
No matter how you prepare them, grits are just too high in carbs and too low in everything else to be worth your while.
For better energy and more stable blood sugar levels, try swapping out a cereal like grits for a veggie-egg scramble or a protein-packed Greek yogurt with chia seeds.
A breakfast like this greatly reduced carbs, adds some hearty fats to keep you going all day, and provides extra fiber for optimal digestion.
Please pin, share or tweet this info to help others – thanks!