The best way to get enough fiber in your diet is to eat lots of whole grains…right? We hear this all the time.
Grains may be marketed as an ideal source of fiber but they're not only high in fiber, they're also high in carbs! If you have diabetes, that makes eating grains a catch-22.
Let's simplify things: below is a list of diabetes-friendly foods that are rich in healthy fiber and low in carbs!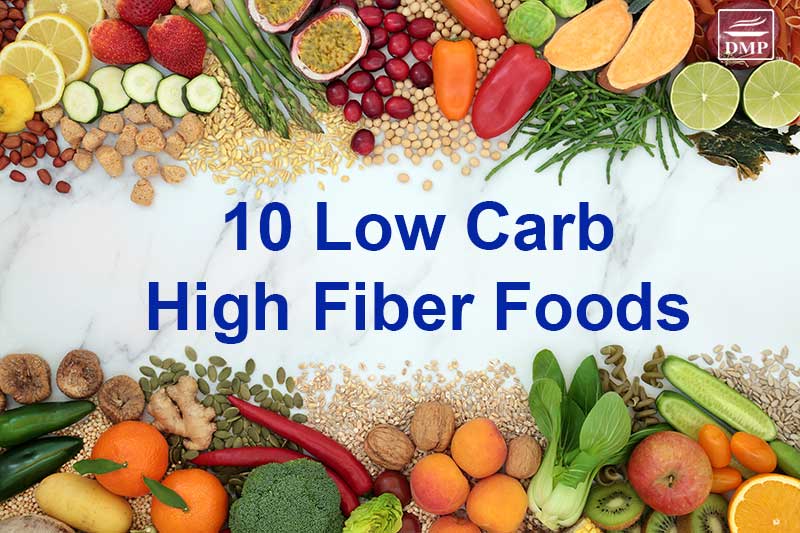 Fiber and Diabetes
We hear about the importance of dietary fiber all the time, but what exactly is it?
Fiber is a type of non-digestible carbohydrate found in plant foods. Since we can't digest it, it doesn't elevate blood sugar like other carbs do.
In fact, fiber slows down the absorption of food through the digestive tract, causing the sugar from food to be absorbed into the bloodstream at a slower rate. This has stabilizing effect on blood sugar!
Fiber has been shown to have a positive impact on A1c, fasting blood sugar, reduce cholesterol, and even reduce chronic inflammation.
As a bonus, fiber adds bulk to food as it passes through our intestines, which helps us digest things a little more smoothly and keep us "going" regularly.
Long story short, fiber is an easy tool you can (and should) use to improve your health!
So let's get into it, here are 10 high-fiber, diabetes-friendly foods to enjoy…
10 Low Carb, High Fiber Foods
The foods on this list can be mixed and matched with other low carb vegetables and fruits to meet your daily fiber needs.
For reference, the recommended daily amount for dietary fiber is 38 grams for men and 25 grams for women.
Chia Seeds
Nuts and seeds are a great source of fiber in general, but chia seeds really pack an extra punch.
Just a few tablespoons of chia garners 10g of fiber!
Chia seeds can be easily incorporated into sweet and satisfying snacks like chia seed pudding.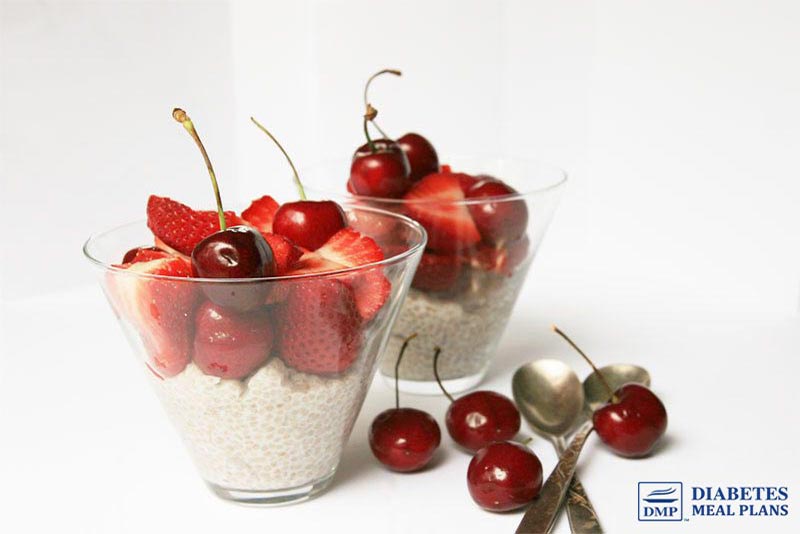 They also go well blended into a smoothie – just remember to soak them in water or milk before adding them to your smoothie. Soaked chia seeds are have a bouncy, jelly-like texture and are much easier to digest than dry seeds.
Nutrition Facts for 3 tablespoons (30g) of dry chia seeds:
Artichoke
Artichokes are filling (and funky-looking) veggies that can be eaten a variety of ways.
From a classic spinach artichoke dip to a tangy pizza topping, artichoke never disappoints! You can boil it, sauté it, or bake it – enjoy it cold or warm, prepared fresh or from a can.
Artichoke hearts can be added to a simple salad, mixed in with low carb pasta, or served as a side after sautéing with butter and garlic (yum!).
Nutrition Facts for 1/2 cup (120g) of canned artichoke hearts:
Carbs: 8g
Fiber: 4g
Net Carbs: 4g
Avocado
Avocados may be famous for their heart-healthy monounsaturated fats but they are also packed with healthy fiber.
Fat + fiber = a great combination for blood sugar stability.
They are great for you and taste amazing…what's not to love?
You can enjoy a hearty breakfast of low carb "avocado toast" or a fresh bowl of homemade guacamole with veggies for a snack.
Nutrition Facts for ½ fresh avocado (68g):
Carbs: 6g
Fiber: 4.5g
Net Carbs: 1.5g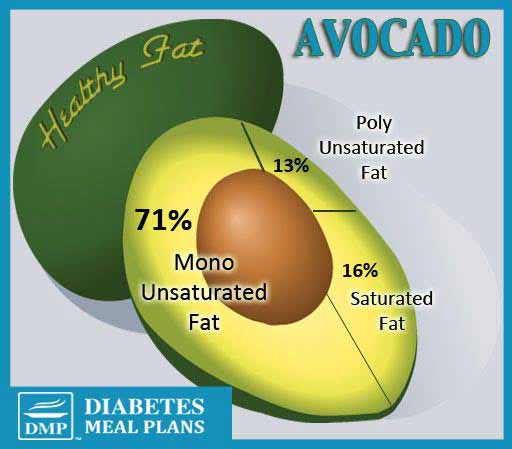 Hazelnuts
Nuts and seeds are naturally blood-sugar friendly foods; they're full of fiber, protein, and fat.
Hazelnuts get a special shoutout, not only because they are less well-known than other nuts, but also because they have a stellar fiber-to-carb ratio!
Hazelnuts can be enjoyed on their own or mixed with other nuts and seeds for a healthy trail mix. You can even purchase a healthy hazelnut spread (without added sugar, of course) to pair with low carb bread or celery sticks.
Nutrition Facts for 1 oz (28g) of hazelnuts:
Carbs: 5g
Fiber: 4g
Net Carbs: 1g
Psyllium Husk
Due to its high fiber content, psyllium husks can help relieve constipation, lower blood sugar levels, and even reduce high cholesterol.
Once in the digestive system, psyllium husks have a viscous gel-like texture that can improve blood sugar stability, lipid counts, and digestion.
Psyllium husk supplements can be taken at a safe and effective dose of 5g (up to 3 times per day). For blood sugar management, supplement with psyllium husks 20-30 mins before a meal.
Be sure to drink an 8oz glass of water with your supplement and stay hydrated throughout the day!
Nutrition Facts for 1 tablespoon (9g) of psyllium husk powder:
Carbs: 8g
Fiber: 7g
Net Carbs: 1g
Edamame
Edamame (immature soybeans, in the pod) is surprisingly low carb and is also one of the few plant-based foods that are a complete protein!
This makes them an excellent choice for vegetarians or anyone who enjoys the occasional plant-based meal.
Nutrition Facts for 2/3 cup (85g) of edamame:
Carbs: 7g
Fiber: 4g
Net Carbs: 3g
Raspberries
Beautifully colored with a perfectly tart flavor, raspberries are a delight to eat – and we recommend them as an ideal fruit choice for people with diabetes.
These berries are very low in carbs compared to most other fruits and they contain a whopping 4.5g of fiber per half cup!
Raspberries are delicious enough on their own…but have you tried our diabetes-friendly raspberry cream pie recipe? You just might find that raspberries become your new favorite food!
Nutrition Facts for ½ cup (68g) of fresh raspberries:
Carbs: 8.5g
Fiber: 4.5g
Net Carbs: 4g
Blackberries
Another blood sugar-friendly fruit option: blackberries!
They go perfectly blended into a smoothie or layered in a creamy berry parfait.
As with all fruit, keep an eye on those portion sizes. Even with low sugar options, carbs can stack up quickly, so try to stick with small portions of ¼ to ½ cup per day.
Nutrition Facts for ½ cup (68g) of fresh blackberries:
Carbs: 10.5g
Fiber: 3.5g
Net Carbs: 7g
Silverbeet (Swiss Chard)
This leafy green is nutrient-dense and can act as a stand-in for kale in many recipes. At 2g of fiber per cup, it contains more fiber than standard lettuce or even spinach.
Because of its firm texture, silverbeet holds up well in the heat without falling apart and can be incorporated into all kinds of baked and sauteed dishes.
Nutrition Facts for 1 cup of silverbeet/Swiss chard:
Carbs: 4g
Fiber: 2g
Net Carbs: 2g
Carrots
We typically have a "no starches" policy for people with diabetes, but carrots are one of the exceptions to that rule.
Carrots are still low carb and they contain enough fiber (over 3g per cup) to provide some blood sugar balance.
Feel free to enjoy carrots as a snack (try dipping them in some homemade guacamole) or incorporate them into soups, stir fries, and baked goods.
Nutrition Facts for 1 cup (100g) of chopped carrots:
Carbs: 10.3g
Fiber: 3.1g
Net Carbs: 7.2g
Try this low carb cinnamon carrot bread recipe, it's sure to be a crowd-pleaser!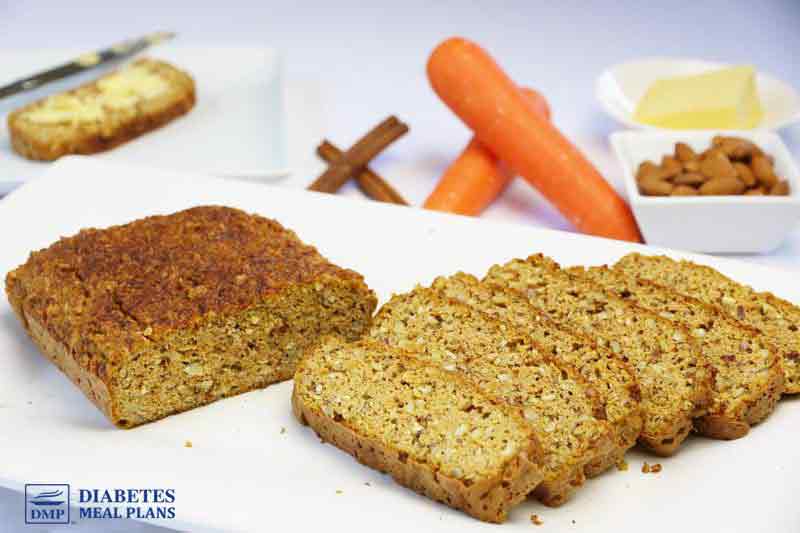 Conclusion
There are lots of low carb high fiber foods that people with type 2 diabetes or prediabetes can eat.
To keep up your daily fiber needs, eat plenty of non-starchy vegetables, nuts and seeds and small amounts of beans and legumes (maximum 1/4 cup per serve).
The daily fiber recommendation is a minimum of 30 grams for men and 25 grams for women.