Blood sugar and cholesterol are two very important health indicators that we all need to take care of. And these become especially important to people with type 2 diabetes and prediabetes.
That's where natural dietary agents like psyllium husk come into play. You may have heard of psyllium husks in terms of relieving constipation, but what you may not know is that they can significantly decreased blood sugar levels and cholesterol.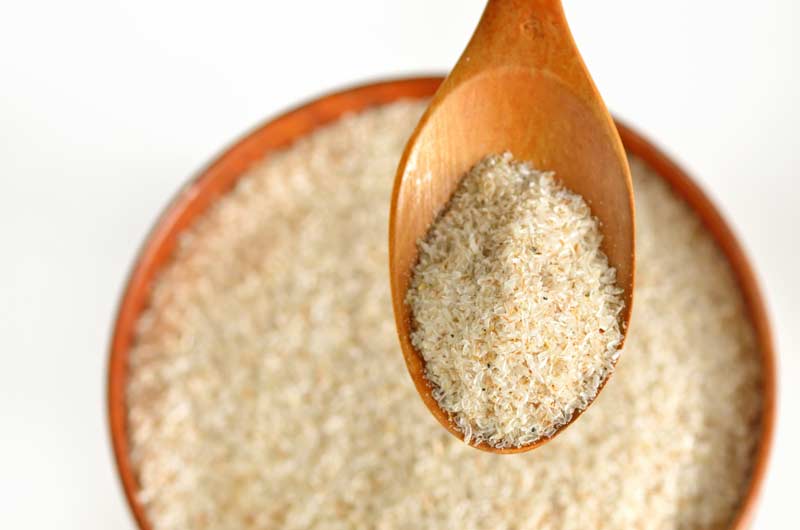 JUMP TO: What are psyllium husks | How psyllium husks work | Psyllium husks for blood glucose, A1c and insulin sensitivity | Psyllium husks for cholesterol | Side effects of psyllium | Supplementing with psyllium husks | Psyllium for cooking | Overview of psyllium husk benefits
What are Psyllium Husks?
Psyllium husks are derived from an Indian shrub called Plantago ovata. They are soluble fibers that fuel healthy gut bacteria, boost digestion, and due to their large 10-30% mucilage, they are most commonly used as natural laxative to relieve constipation.
Like other soluble fibers, psyllium husks help move digestion along by wrapping the digested food in a gel-like coating. This coating makes breaking down and eliminating food a much easier task, which leaves you feeling lighter and more energetic.
Still, while digestive health benefits are great, you will be even more excited to learn about the blood sugar-stabilizing and cholesterol-lowering potential of these tiny husks.
How Psyllium Husks Work
The exact mechanism behind the glucose and cholesterol-lowering effects of psyllium husks has not been clearly identified. However, researchers suggest it is the high soluble fiber content of psyllium husk that may play a significant role in these outcomes. 
Since psyllium produces a viscous gel-like substance, this slows the absorption of glucose from the small intestine. Additionally the fiber helps delay stomach emptying, which stalls carbohydrate digestion. And the fiber may also prevent carbohydrate from accessing certain digestive enzymes, which alters their metabolism. 
In terms of blood sugar levels, all these functions help to promote more stable blood sugars, eliminate sudden spikes in glucose, and encourage lower A1C levels.
In terms of cholesterol, soluble fiber is thought to alter bile metabolism, which appears to deplete bile salt in the liver. As a consequence this alters cholesterol metabolism.
Soluble fiber also increases LDL receptors, enhancing LDL cholesterol uptake from the bloodstream, which results in lower cholesterol levels. And since the fiber reduces glucose levels, this reduces liver insulin stimulation of cholesterol synthesis.
Fiber also influences gut bacteria and the production of short chain fatty acids (propionate) they produce. In turn this decreases cholesterol absorption and positively influences cholesterol metabolism.
Pysllium Husk for Blood Glucose, A1c and Insulin Sensitivity
When taken regularly, psyllium husk may be an effective, natural option for improving blood glucose levels.
When researchers gave diabetic patients, 5.1 g psyllium husks for 8 weeks, taken 20-30 minutes before the morning and breakfast meal, they found their fasting glucose levels reduced by 52.6 mg/dl (2.9 mmol/l) and they also had an average 1.6% reduction in A1c levels – pretty impressive results!
An earlier study also found similar results. When diabetic men were given 5.1 g of psyllium twice per day for a total of 8 weeks, they experienced improvements in all-day and lunch postprandial (post-meal) blood glucose levels, 11.0% lower compared to the placebo group.
In children and adolescents with altered carbohydrate and lipid metabolism, psyllium husk supplementation reduced their postprandial glucose levels between 12.2% to 20.2%.
A 2017 study in which people with type 2 diabetes were given 7 g of psyllium powder along with a moderate carbohydrate diet, found they had a significantly increase in insulin sensitivity, which is great news, because the more the body's cells can detect insulin, the easier it is for your body to regulate glucose.
Another study in type 2 diabetic patients from 2016, found that fasting blood sugar reduced by 43.6 mg/dl (2.4 mmol/l) and A1c reduced by 0.6%. In this study, people were given 7 g psyllium 15 minutes before lunch and 3.5 g 15 minutes before dinner.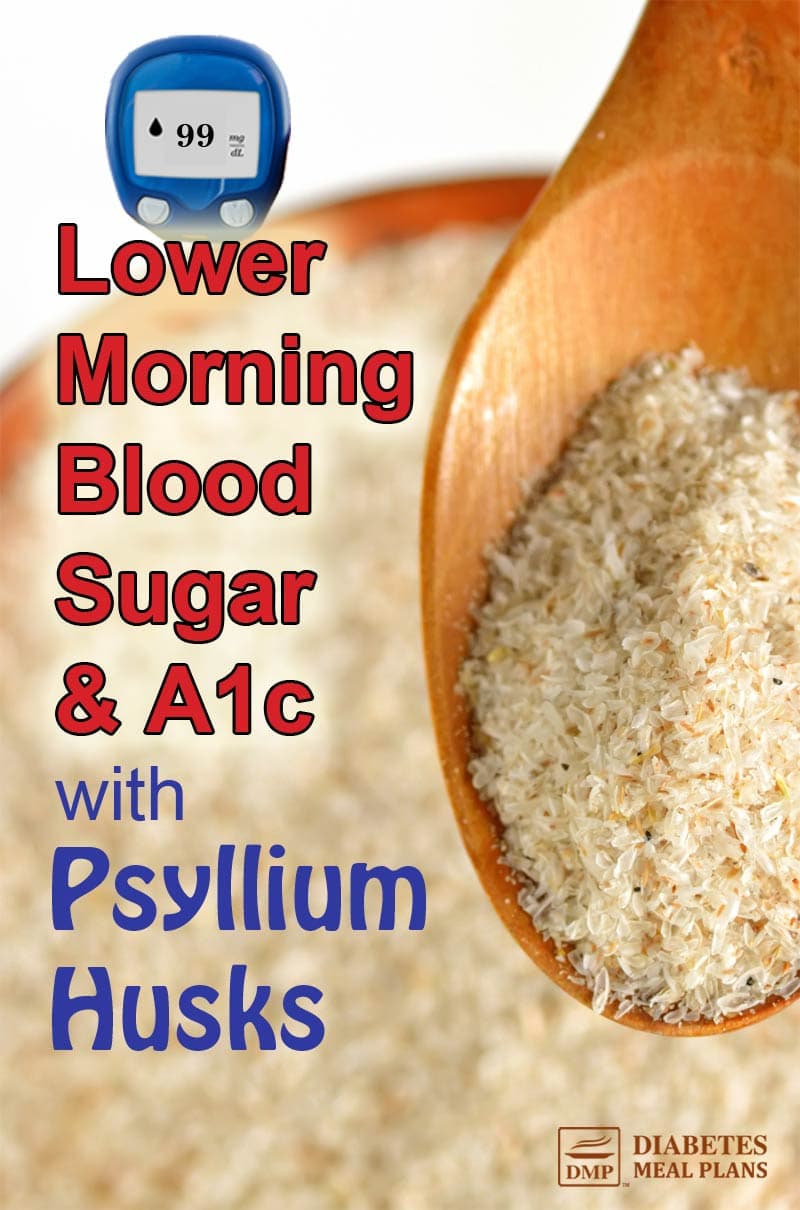 Psyllium Husk for Lipids and Cholesterol
Research has also proven benefits of psyllium husk for aiding with cholesterol reduction.
One study found that taking 5.1 g of psyllium husks twice a day for 8 weeks, resulted in a reduction in total cholesterol and LDL cholesterol, an average 8.9% lower than the placebo group.
Another study discovered that supplementing psyllium (15 g/ day) alongside traditional cholesterol-lowering drugs (statins) actually increases the drug's effectiveness and may allow people to take a lower dose. People in the study taking 10 mg of statins and 15 g/day of psyllium, had the same outcome as those taking 20 mg of statins.
In patients with moderate hypercholesterolaemia, taking 3.4 g of psyllium at mealtimes 3 times per day reduced total cholesterol levels by 14.8%, LDL by 20.2% and the ratio of LDL/HDL by 14.8%.
When reviewers evaluated 8 clinical trials and the effect of psyllium husks on cholesterol levels, they concluded that 10.2 g psyllium per day reduced total cholesterol by 4.2%, LDL by 7% and lowered the ratio of LDL/HDL by 6%.
Side Effects of Psyllium
The possible side effects of psyllium are mild digestive discomfort and bloating. This is usually only temporary as your body gets used to the added fiber in your diet.
At the time of taking supplemented psyllium husk, you need to ensure you take sufficient water, as psyllium can swell in your throat and cause choking if you don't take it with enough liquid. Of course, this consequence is extreme but you need to be aware of it in any case.
As with any fiber supplement, or an increase in fiber intake of any kind, make sure to drink plenty of water (8 glasses per day).
Always check with your doctor if you are taking medications. And keep in mind it's best not to take prescription medications within an hour of taking psyllium.
Supplementing with Psyllium Husk
You can choose to supplement either whole psyllium husks or refined psyllium husk powder. You can purchase these in packets or canisters, and psyllium also comes in capsule form as well.
According to research, a safe and effective dose is approximately 5 g, up to 3 times per day.
To supplement it directly, mix psyllium husks with at least 8-ounce (250ml) of water and take 20-30 minutes before meals, morning and night if taking twice a day. After taking it, wash down with some additional water.
Using Psyllium in Cooking
Psyllium husks work perfectly in baked goods. Not only do they add blood sugar and cholesterol-lowering benefits, they help reduce carb content of your baked goods.
We use psyllium husks in our low carb breads and buns.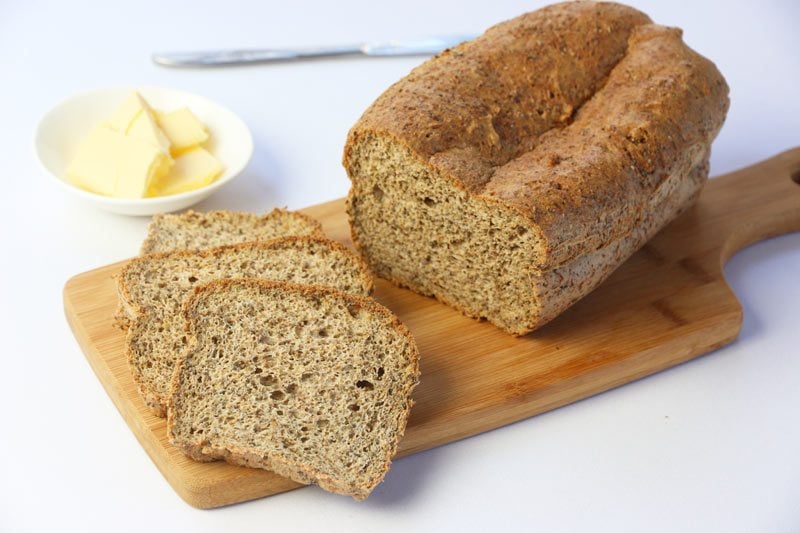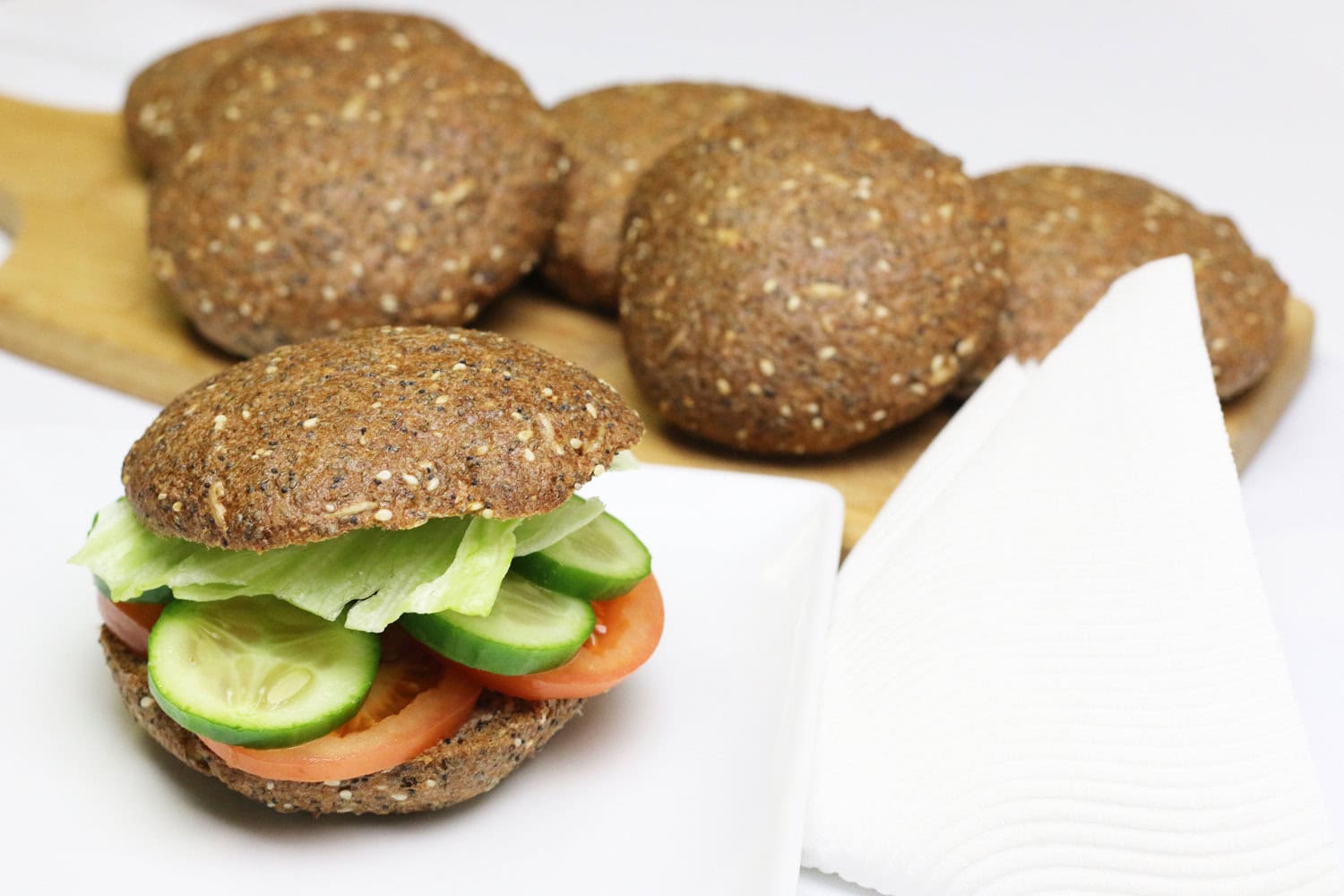 Psyllium can also be used in muffins, cakes, pancakes, etc.
The whole psyllium husks are great and when baking, you can use the psyllium powder to achieve a smoother texture.
Overview of Psyllium Husk Benefits
Psyllium pretty much hits it out of the park in terms of its ability to improve the health of people with type 2 diabetes and prediabetes.
The potential benefit include:
Lower LDL cholesterol while maintaining healthy HDL cholesterol levels
Reduce total cholesterol and triglycerides to improve heart health
Lower fasting insulin and improve insulin sensitivity
Improve postprandial blood glucose levels
Lower A1c levels
Decrease constipation and boost digestion
Overall the benefits do seem well worth including psyllium in your diet, especially since it is a natural substance.
Please pin, tweet or share this info to help others.