When it comes to thinking of healthy snacks, do you get stuck in your tracks or have difficulty coming up with ideas?
Trust me you are not alone, heaps of people comment on the difficulty of coming up with snack ideas. This isn't good because when we need a quick snack and can't come up with an idea, it often leaves us reaching for the 'bad foods'.
Diabetic Snack List
Vegetable Slices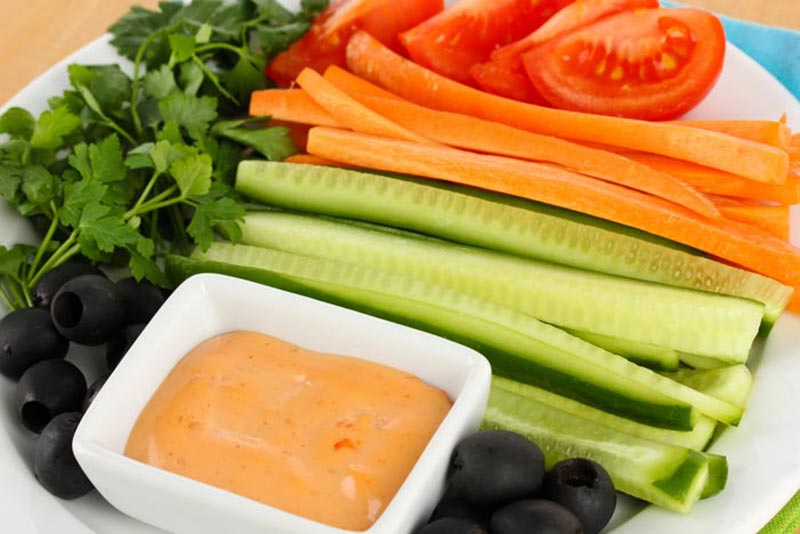 Veggie slices may sound boring but it all depends on what accompanies your veggies, and below you will find some ideas for tasty dips. And once you start eating them more, you'll be pleasantly surprised at how satisfying they are.
There are a wide variety of vegetables you can choose from or slice up and have ready for a quick snack such as:
Carrot sticks
Celery sticks
Cherry tomatoes
Capsicum (bell pepper) slices
Asparagus spears slightly steamed
Broccoli or cauliflower florets – raw or slightly steamed
Radish slices
Tomato slices or cherry tomatoes
Cucumber slices
Avocado slices
Sugar snap peas/ snow peas
Fresh green beans
Olives
Slightly steamed vegetables of any kind
Tip: Prepare a variety of veggie options ahead of time and keep them in an airtight container in the fridge. Then when you need a snack, they are ready and waiting to go.
Eggs as Snacks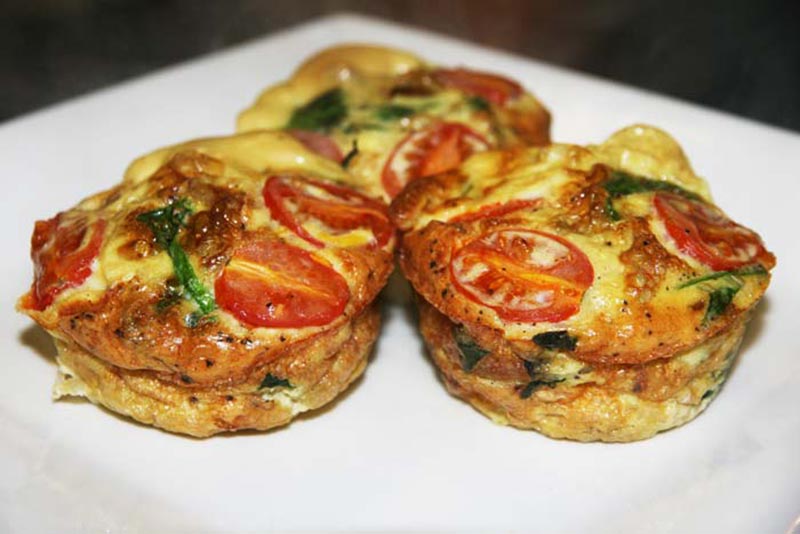 Hard boiled eggs on their own or topped with a bit of cottage cheese or mayonnaise
Mash up some boiled egg and add some mayonnaise to make a simple egg salad. Eat it inside lettuce leaves or on top of sliced cucumber, or even dip your veggie sticks in.
Egg Muffins – make a batch and keep on hand for a quick snack. These also make a great portable snack for days away from home.
Frittata slices – there are so many ways to cook frittatas and they usually taste fantastic cold and make great grabable snacks as well.
Wrap a hard-boiled egg in ham or eat it with a slice of cheese.
Try slices of cucumber, topped with cheese, then slices of boiled egg. Delicious!
Fruit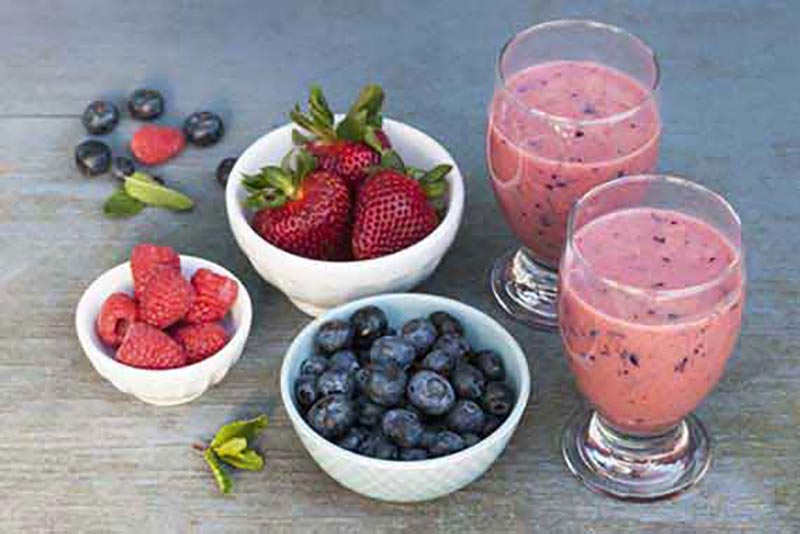 As a diabetic, most fruit is off the list but a few berries can make a great snack. Let's go over some ideas.
Mixed berries – strawberries, blueberries, raspberries on their own
Eat your berries with a handful of nuts and seeds such as almonds, pecans, hazelnuts, sunflower seeds.
Add 1/4 cup of plain Greek yogurt to a cup or bowl, top with your fruit, and sprinkle with coconut and cinnamon.
Add 1/2 cup cottage cheese to a cup or bowl, add a few drops of liquid stevia, and 1/4 teaspoon vanilla extract to sweeten, top with berries and a few slivered almonds.
Or try our breakfast smoothie as a snack!
Meat/ Seafood Snacks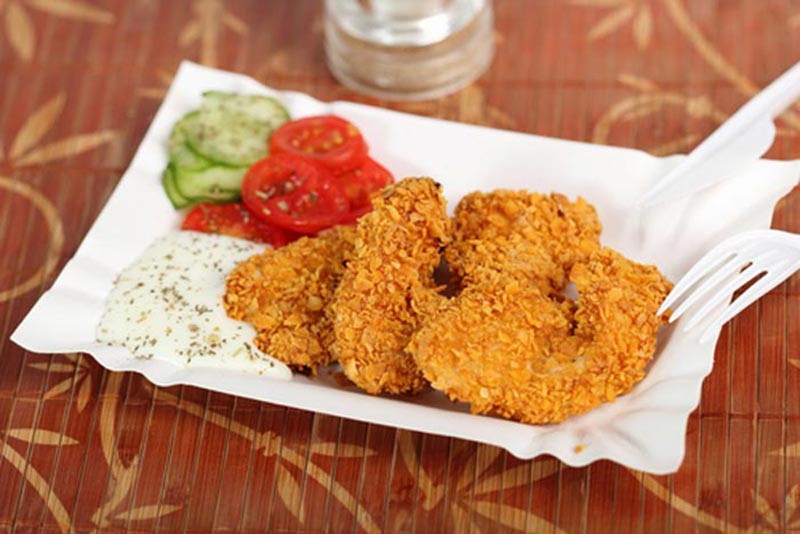 Beef jerky
Chicken breast pieces – keep a bowl full of chicken pieces that are cooked in Cajun or Mexican spice or some other spices you like. If you get hungry you can eat a few of these or dip them in some kind of dip.
Chicken breast slices topped with avocado, cheese, and slices of tomato. Or wrap all these ingredients up in some lettuce leaves for a satisfying little snack wrap.
Cold, freshly peeled shrimp
Canned tuna or salmon – drained and eaten as is or mix the tuna or salmon up with some mayonnaise for a quick little salad, or add some vinegar and pepper for that extra tang.
Roast beef or ham from the deli
Keep a container of spicy ground beef and wrap it up in a lettuce leaf for a taco like snack
Any type of cold leftover meats with a dip of your choice makes a great snack
Try making your own chicken or fish nuggets, combine some herbs, salt and pepper with some almond flour. Coat your chicken or fish pieces and roast for 10-15 minutes.
Dips and Sauces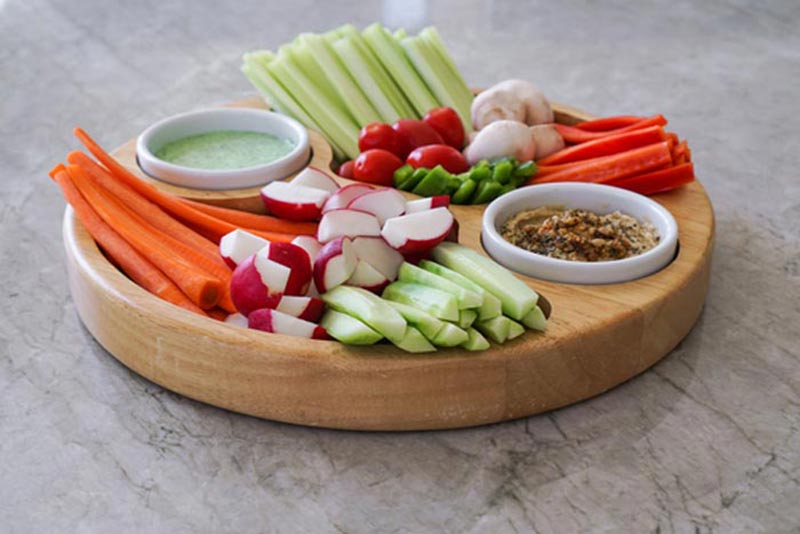 A few things you can dip your vegetable sticks or meat pieces in.
Pesto
Nut butters like peanut butter, almond or cashew butter
Salsa
Cottage cheese
Hummus
Satay sauce
Make your own dips and snacks, or always check the ingredients and buy the ones with the least amount of ingredients and sugar.
Really, when it comes to snacks the options are endless!
You just have to get creative. The key to healthy snacking is to have a few things already cooked and available on hand and then you won't fail to stay focused on eating well.
Hope you find this list helpful and please share it around.
Happy Snacking!
Please pin, share, or tweet this and share the foodie love 🙂