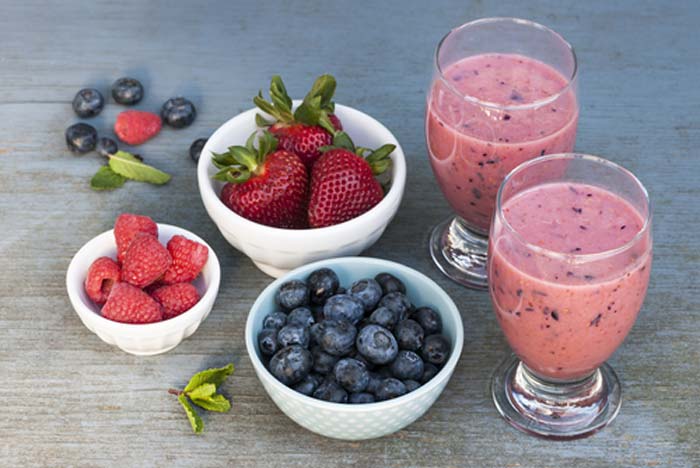 I was over having a conversation on Facebook the other day and it came to my attention that many people struggle with eating breakfast.
If you have diabetes it's not ideal to skip breakfast because even if you don't eat blood sugar will rise. So the very act of eating breakfast can actually help regulate blood sugar.
So the perfect alternative to actually eating something is to whip up a low carb diabetic breakfast smoothie.
A balanced smoothie with protein, healthy fats, and a little carbs from mixed berries, will keep you full, regulate your blood sugar, and help you get through the morning.
So here is a simple breakfast smoothie recipe, with a few alternatives and options to try, so you can give it a different twist every time you have it.
Please pin, tweet or share this recipe – thanks!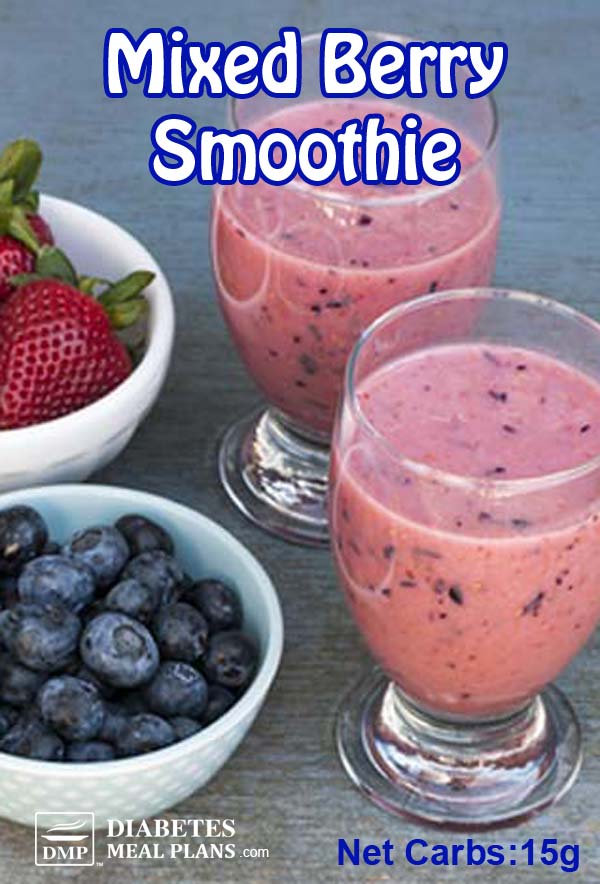 Do you have a favorite way you like to have breakfast smoothies?
While you're here, Click Here to Subscribe to DMP's Weekly Nutriton Newsletter.