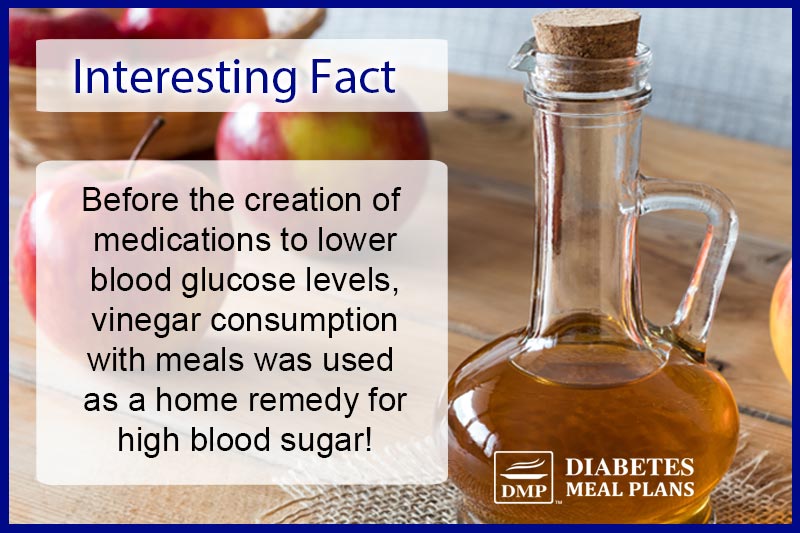 How Can Vinegar Potentially Help You?
Research shows vinegar may help:
Reduce post meal blood sugar levels
Increase post meal satiety (your feeling of fullness)
Improves insulin sensitivity
Improves insulin response
How Does Vinegar Help Lower Blood Sugar Levels?
Researchers still aren't exactly clear on how vinegar helps. What they do know is it's the acetic acid that provides the benefits.
Here's what one study said:
"Acetic acid may reduce glycemic responses…by inhibiting disaccharidases in the small intestinal epithelium or by stimulating glucose uptake and utilization in peripheral tissues." (1)
Other investigations (8) suggest vinegar activates free fatty acid receptors in the intestine, which leads to increased glucagon production (a hormone that assists the control of blood sugar levels), along with increased fatty acid oxidation (burning fat cells) and decreased liver gluconeogenesis (a metabolic process whereby the liver produces more glucose).
These mechanisms are suggested to improve insulin resistance and blood sugar levels, increase blood flow to peripheral tissues, which may decrease risk of complications, and increase feelings of fullness, which leads to lower food intake.
The Research
Vinegar Lowers Morning Blood Sugar Levels
Having 2 tablespoons of apple cider vinegar with 1 oz (28 g) cheese (which is just 1 slice cheese) before bed was shown to reduce morning glucose by 4% compared to 2% when the participants only had cheese and water.
People that had a typical fasting glucose above 130 mg/dl or 7.2 mmol/l had an even better result of 6% decrease in morning blood sugar levels. (2)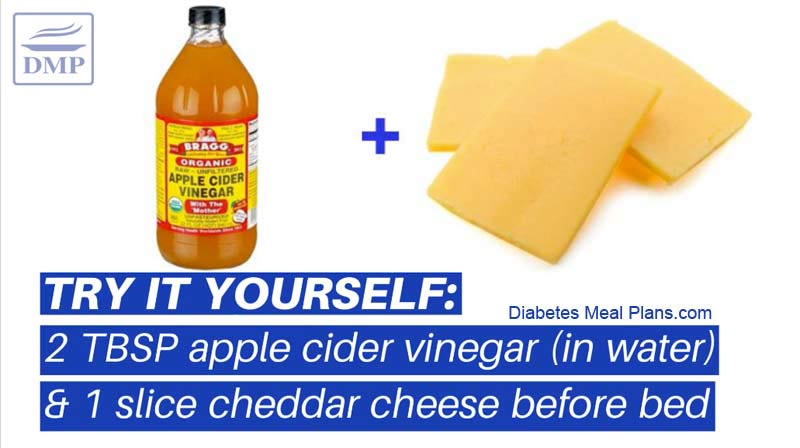 Another study found 20 ml apple vinegar per day over 8 weeks improved fasting blood sugar by an average -10.16 mg/dL (0.6 mmol/l). (7)
Vinegar Reduces A1C Levels
Having 2 tablespoons of vinegar twice daily with meals was shown to reduce HbA1c levels by 0.16% in 12 weeks. (3)
Vinegar Reduces Post Meal Blood Sugar Levels
Having 20 g apple cider vinegar with a high glycemic meal was shown to reduce 60 minute post meal glucose levels by 54% in healthy subjects. The vinegar also reduced the 60 minute insulin response. (1)
Vinegar improves insulin sensitivity, insulin response and lower blood sugar levels
Having 20 g apple cider vinegar in 40 g water with meals was shown to improve insulin sensitivity by 34% in people with insulin resistance and 19% in type 2 diabetics. Insulin response was improved, and blood glucose was significantly reduced as well. (4)
When researchers tested the effect of vinegar intake on muscle cells, they found higher absorption of glucose, along with decreased overall blood sugar levels and a reduction of insulin, which indicates the vinegar has an effect on glucose metabolism in the body. (9)
Cinnamon and vinegar combo
Having 4 g cinnamon and 1.64 g acetic acid from vinegar combined before meals was shown to reduce blood glucose to 104 mg/dl (5.8 mmol/l) compared to 116 mg/dl (6.44 mmol/l) in the control group.
The control meal provided only cinnamon or acetic acid in solo so there does appear to be an additive effect of combining both vinegar and cinnamon together. (5)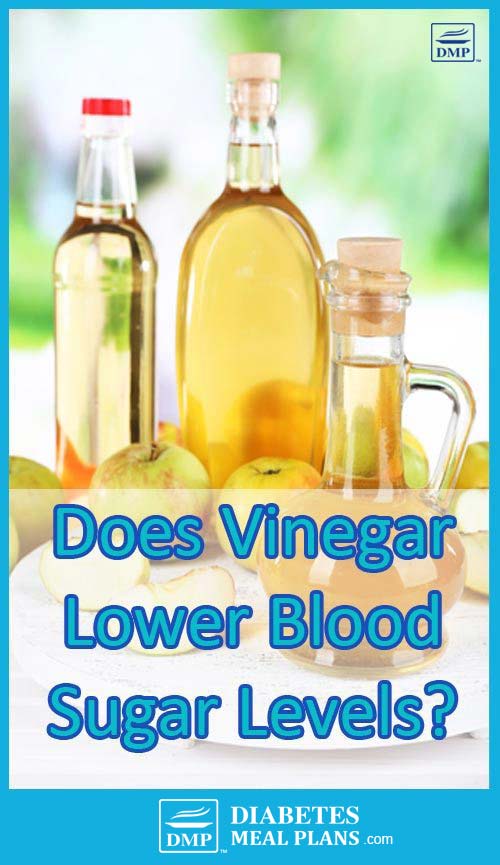 How Much And What Type Of Vinegar ?
Taking 2 tablespoons watered down appears to be the average standard dosage.
Tip: Some people have complained that they don't like the taste of it. Yes, it is quite bitter. If you want to try to make it a little more palatable, add a few drops of stevia liquid for sweetness.
Apple cider vinegar is high in acetic acid and is one of the most frequently used types of vinegars.
Tip: The recommended brand to use is Braggs apple cider vinegar – it is top quality, unfiltered, unrefined, and contains all the beneficial nutrients as well.
Can't stand the taste of apple cider? Some people can't and the good news is you can use apple cider vinegar capsules. Though this hasn't really been tested in studies, there is no logical reason why it wouldn't provide the same kind of benefits.
Grab yourself some apple cider vinegar and start having a couple of tablespoons in water with your meals on a daily basis because as the evidence shows, vinegar can assist with better blood sugar control, and may provide other health benefits too!
Note though: we have seen many people experience the benefits of using vinegar in their dietary routine but not everyone. We just want you to know that in case you are one of the few people who do not experience the effects.
Please pin, share or tweet to share this info with others – thanks!
References+