We have become so used to eating things on top of something, wouldn't you agree?
Things like pasta, rice, noodles and breads have become our staple foods – mainly because they are a cheaper source of food to produce on a large scale. And they tend to store for longer periods than fresh produce.
So when it comes to rice, what can we do?
An Inside Look At Rice Nutrition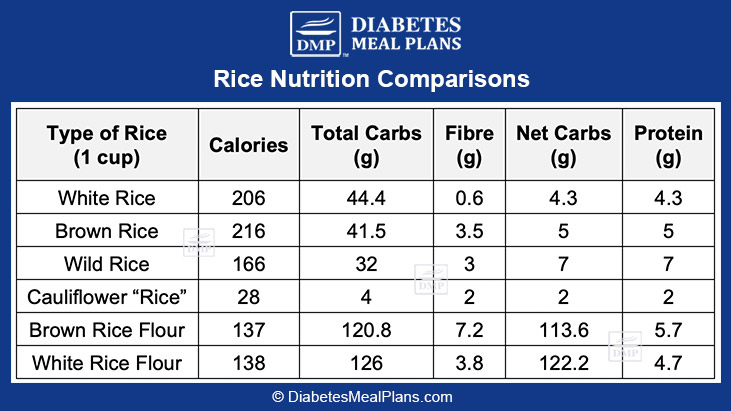 As you can see, rice is quite high in carbs for just a small amount (1/2 cup).
Many people often consume way more than 1/2 cup at one sitting. And if you remember, carbs are the main nutrient that affects blood sugar and A1C levels – so you definitely want to limit your intake if not cut out rice altogether, which is often recommended.
So if you were to cut rice out, what rice alternatives can you use?
Let's explore a few ideas now.
Diabetic Low Carb Rice Alternatives
There are a few rice alternatives you can try.
Cauliflower rice
Konjac rice
Cabbage chunk rice
Other alternatives
Cauliflower Rice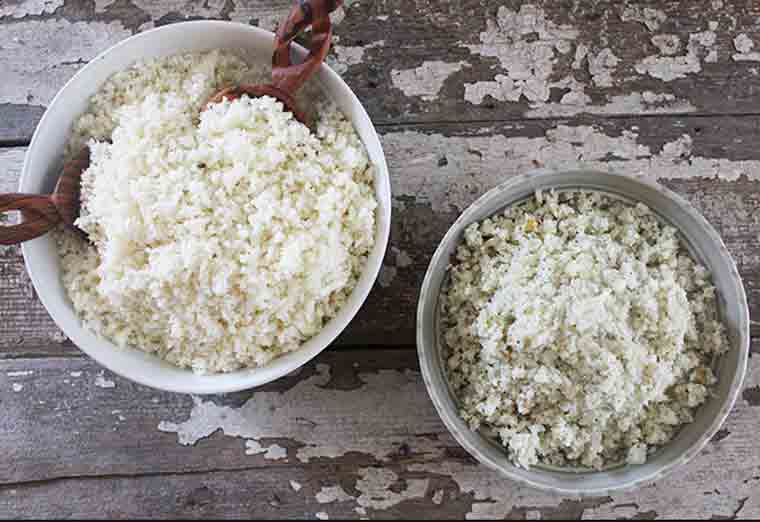 Using cauliflower as rice may sound like a really strange idea but it really works.
I remember the first time I served it up to my partner and he was pleasantly surprised it how good it was. If I can get stuff past him I know we're onto a winner!
When you grind cauliflower up and cook it, it has a similar texture to rice and the flavor absorbs other saucy things that you might eat with it.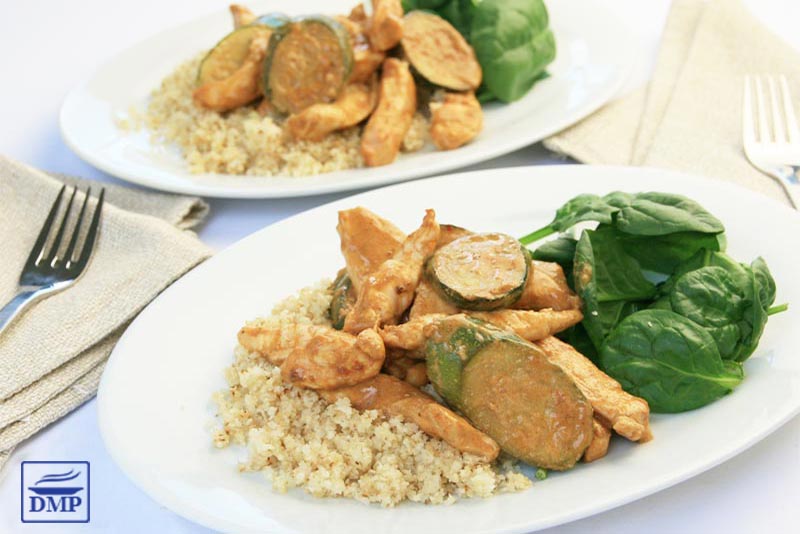 Take this Chicken Massaman Curry as an example. It's served with cauliflower rice instead of standard rice. Served with cauliflower rice this meal is 13 g net carbs. Served with 1/2 cup brown rice it would be around 30 g carbs.
Cauliflower rice is not exactly like rice, so it is something that you need to get used to – but when it comes to what we eat, that's like anything we want to change.
Konjac Rice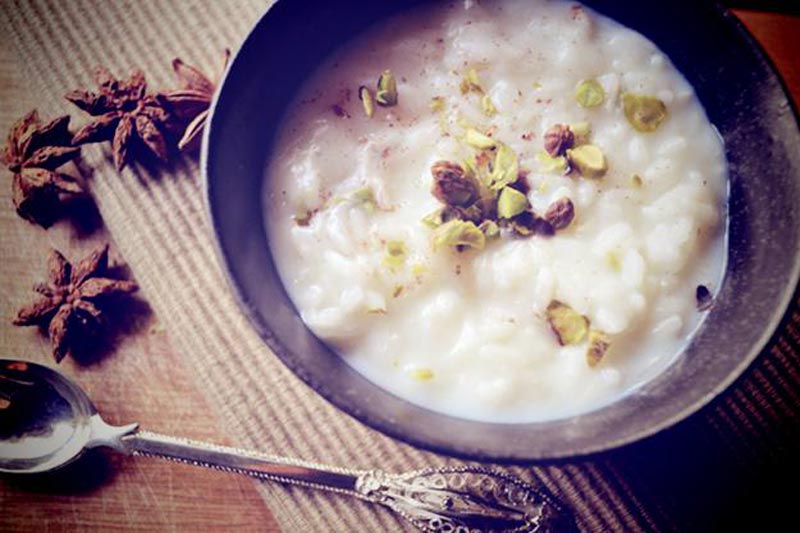 As we suggested in our recent post on pasta alternatives, you can also buy konjac rice.
It's made out of the konjac fiber and has zero carbs, so you can eat as much of it as you like. Because of it's fibrous texture, it doesn't really absorb sauces as much as real rice but it is nice to include with some dishes.
Cabbage Chunk Rice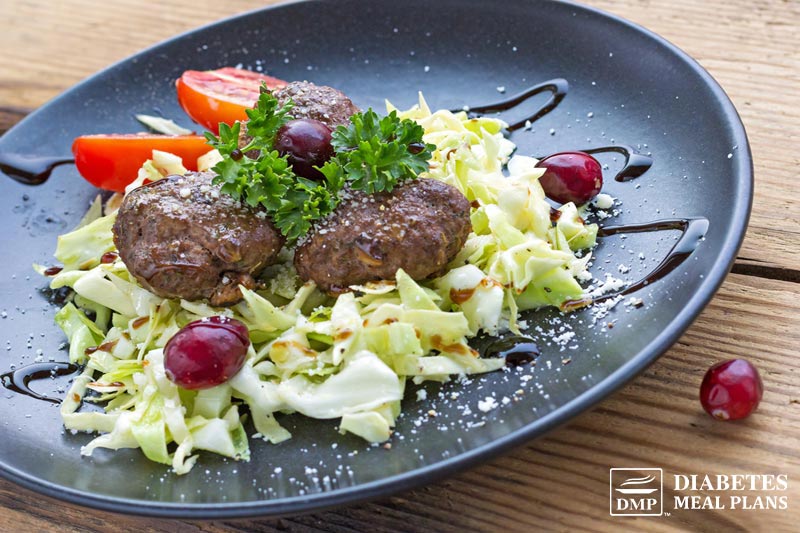 Cabbage is a very nutritious vegetable. And coming from the cruciferous family of vegetables gives it super powers for helping reduce health problems like cancer, diabetes, and inflammation.
Cut it up in chunks, saute it in a pan and top with your other meats and veg for a cabbage chunk rice. Again, it's not exactly like rice but it is a great alternative.
Other options
Instead of eating pasta and rice alternatives, other things you might consider are to include more vegetables, or eat your dishes with a side salad.
Vegetables and salads contain many more nutrients than rice, pasta, or breads anyway. It's just a matter of getting used to it.
Cauliflower Rice Recipe
Pin Recipe

Cauliflower Rice

Ingredients

1/4

cauliflower

- approx. 200 g per person

2

teaspoon

olive oil

- or butter or coconut oil

Instructions

Roughly chop the cauliflower, place it into a food processor and pulse for 1 minute until it's a 'rice like' consistency.

Alternatively, use a grater to grate the cauliflower.

Heat oil in a pan.

Add cauliflower and fry up until it's browned and cooked through, stirring it occasionally throughout the cooking process.

Serve it as a bed for your favorite dishes, it's as easy as that!

Notes

OPTIONS Storage - will keep in the fridge for 2 days so you can cook a bigger batch for a few meals. Additions - Add some finely diced onion for a slightly different flavor, cook the onion first for a few minutes before adding the cauliflower to the pan.

Share by Email Share on Facebook Share on Twitter Pin Recipe
Please pin, share, or tweet this post. 🙂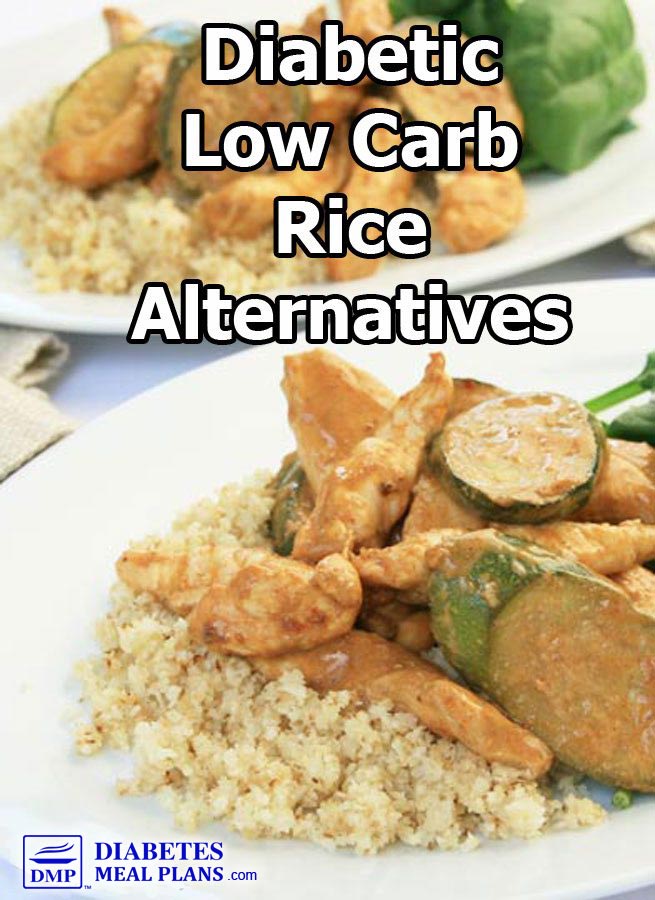 Overall
We recently talked about whole grains and discovered that there isn't really any evidence to say they help diabetes treatment.
The reality is that rice is a high carb food and most people won't gain really good control when they eat it.
If you are going to eat it, choose only black or brown rice and eat it in small portions.
And why not give these rice alternatives a try? They really are awesome options.
Please share, pin, or tweet this info to help others. Thanks. 🙂