So, you've changed some things and made some progress but you want to get better results…
Well that's great news!! Since our health is so important, it's always great to connect with motivated people. 🙂
There's always more we can do, so I find it's a good idea to look at it like an adventure. It helps make the process easier.
Let's face it, making changes is a mind thing, right? The more we get in the right mindset, the easier it is to make the changes. It helps if we have a plan of action, too.
So, let me share some stuff to help you get moving in the right direction.
And just so you know,  we're always here to lend a hand. So as you go through our info, feel free to leave your comments and questions on any page on our site and we'll respond.  🙂
Let's dig in
The Good For Me/ Bad For Me Exercise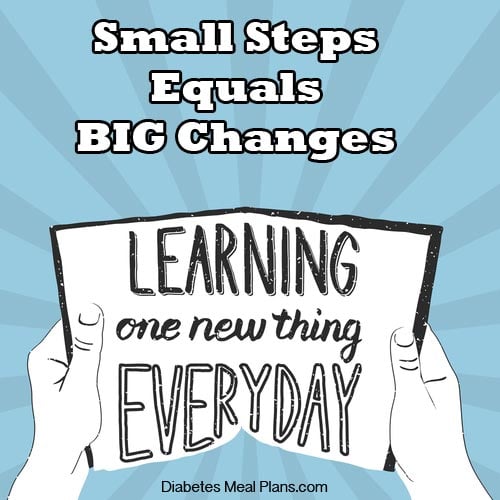 You know, it makes sense to do more of what's working and less of what's not, right?
We generally know what's good for us, and usually we know what's bad for us, too. And, if we don't, as we learn we can slowly change things.
Anyway, the point is, if you start from where you are, then you can just take small steps every day and just keep moving forward.
Click Here to do the Good for me/ Bad for me exercise

Diet – Exercise – Stress
These are the 3 things that influence blood sugar the most – your diet being the most important thing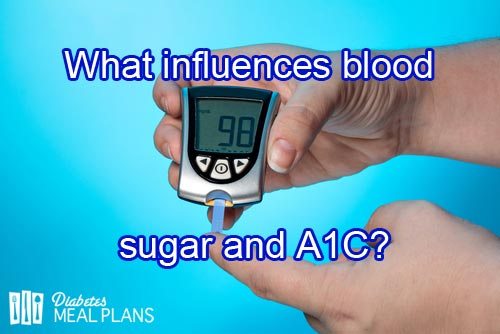 Stress – yes it can raise blood sugar levels.
That's because it makes our stress hormone cortisol rise, then cortisol raise blood sugar and promotes more insulin release – it's kind of a vicious circle.
So if you're having a hard time getting numbers down, don't forget to get stress in check.
Exercise – We're not talking running a marathon or having to make some major effort – we're talking just 10 minutes a day.
Exercise helps clear sugars out of the blood and circulate more oxygen to your cells.
I'm working on some 'Fast 5' exercise routines – but in the meantime, just take a short walk everyday. You'll be surprised how much just 10 minutes can help if you do it consistently.
Diet – is the most important thing!
How many carbs are you eating right now? Are you eating too much sugar? Are you eating lots of packaged foods? Are you eating any veggies? Are you eating too much bread, pasta, potatoes, and rice?
In order to get better results, these are the things you need to start considering.
Here at Diabetes Meal Plans, we promote a low carb diet because it works. People lower their blood sugar and A1C, lower their cholesterol, and even get off meds – science proves it and we've seen it time and time again.
Click Here to read more about a Low Carb Diet compared to a Low Fat Diet
And, it might come as a bit of a shock but if you can avoid 10 particular foods, you'll be well on your way to better health.
Do you know your Carbs?
The thing that influences blood sugar and A1C levels the most is carbohydrate foods.
You eat carbs, your numbers will go up –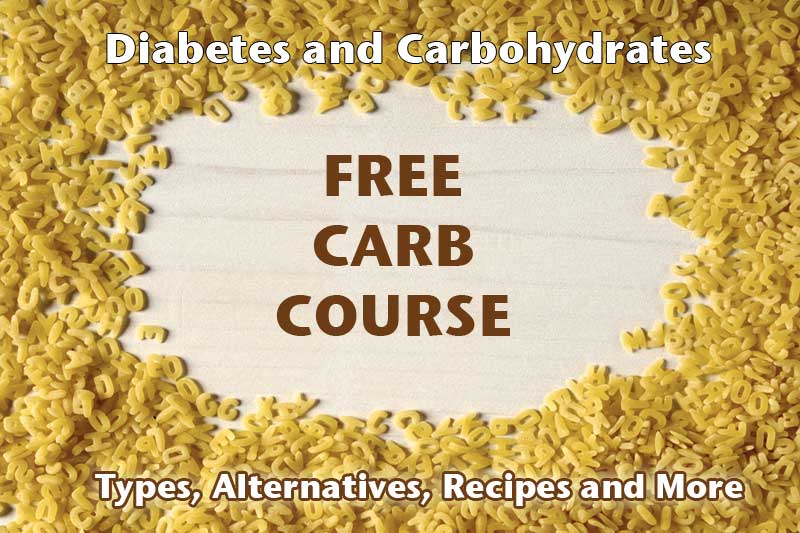 simple as that!
The amount of carbs you eat is important, and of course, it does depend on the type of carbs you eat, too.
To help make the whole carb thing easier so you can become a carb pro – we've put together a 2 week mini carb course – it's 100% Free – and we'd recommend it if you're struggling with the whole carb ordeal.
Join the VIP Meal Plans Members Club
Get all the help and motivation you'll ever need!

Ready-Made Meal Plans
Menus and recipes
Make your own meal plans
Instant shopping lists
Helpful programs – VIP carb course, 30 Day Turnaround
Personal support and motivation
That should get you headed in the right direction. 🙂
If you have questions, just leave them below or on any pages you come by. We always respond and are here to provide support.
Your health is your wealth.