Marie says:
"I love all your information and it is so helpful ……but I need to gain weight without carbs and I am having a hard time."
While weight loss is an aim that is most common for people with type 2 diabetes, some people, like Marie, want to achieve weight gain or maintain their current weight without losing anymore.
And as Marie clearly pointed out, this can be a bit tough when you choose to follow a lower carb diet. You see, those high carb foods that send your blood sugar soaring – sugar, rice, potatoes, pasta and bread – also happen to be loaded with calories.
So when they get the cut, your blood sugar levels go down, which is great. But, suddenly you're stuck with eating non starchy vegetables (which is awesome) but you'll be dropping lots of calories and weight, too.
If weight loss is your goal, all very well. If not, you can find you're dropping too much weight too quick and being too thin can also be problematic for your health.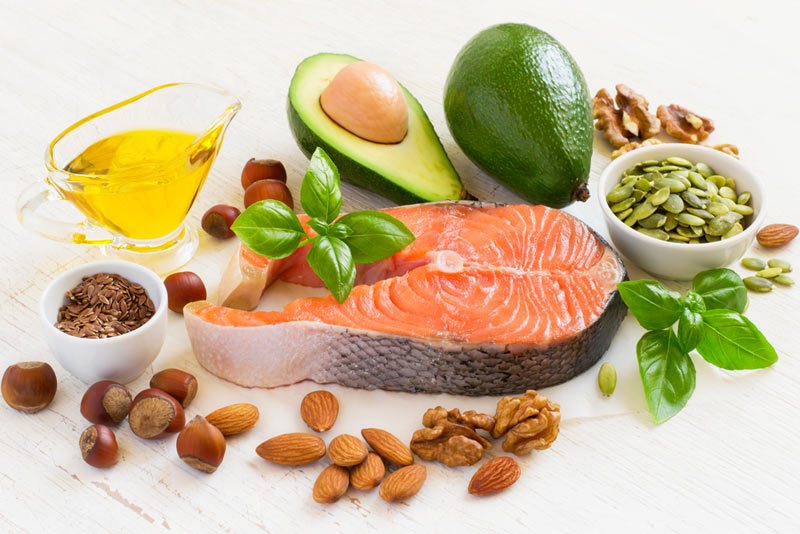 So, as promised, we're here to discuss what type of foods to eat so you can maintain or gain the weight you want while still following a low carb diet.
Step 1: Increase calories
We're all aware of the fact that the amount of food we eat makes a difference. Even when we eat lots of healthy foods, we can still eat too much – leading to weight gain.
So it makes sense that what you need to do to gain weight is increase your caloric intake. But, you want to be focusing on doing that by eating nutrient dense real foods, not junk foods. Clearly, this defeats the purpose.
Step 2: More fat equals more calories
Both carbohydrates and protein contain 4 calories per gram while fat contains 9 calories per gram. Therefore, it makes sense that the easiest way to increase calories is to increase your intake of healthy fats.
Healthy fat sources include – avocado, olive oil, nuts, seeds, olives, that sort of thing. And the good news is, they won't increase blood sugar.
That's exactly what I said to Marie, and she replied saying:
"I can't possible eat enough olives and seeds and nuts to get 2000 calories a day ……I would drink milk shakes but you know I can't because of the sugar. I need real food that is high in calories."
Sure. That's true. Chowing down on a whole cup full of nuts doesn't really sound too appetizing, right?
So let's take a look at some creative ways you can do this.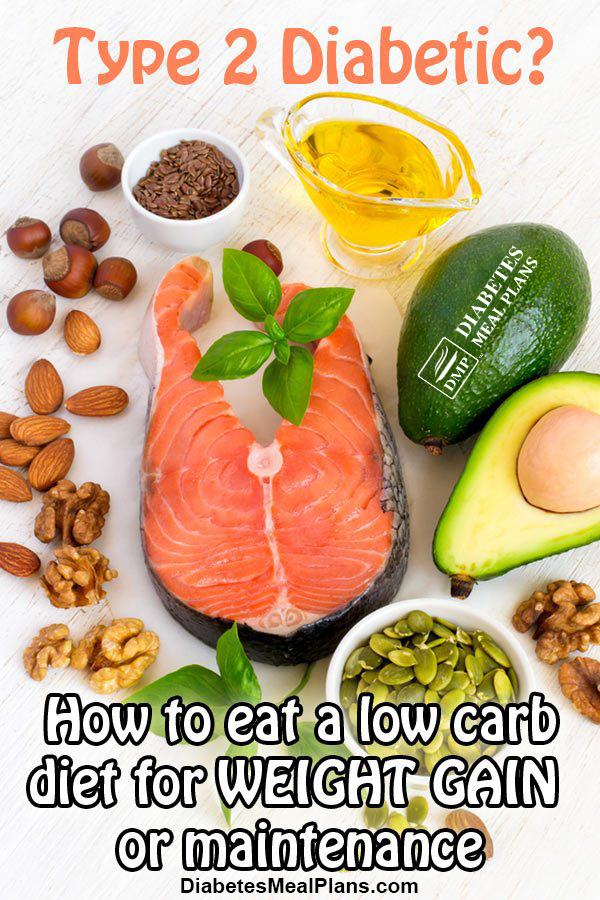 Step 3: Get creative with food
Olive oil – this is one of the healthiest fats in the world. It's full of polyphenols that reduce inflammation, insulin resistance, blood sugar, cancer risk, and more. There are 119 calories in 1 tablespoon of olive oil. Generously drizzle it over salads, stir fries, on your veggie filled omelet, in soups, stews, casseroles – do it once they are cooked so you are consuming the virgin olive oil.
Do this twice a day and you've added 238 calories, plus all the additional health benefits.
Nut butters – accompanied by celery or carrot sticks, chow down on 1-2 tablespoons of nut butters such as peanut butter, almond butter, hazelnut butter and so forth. You've added another 200 calories (approximately).
Olives – 5 kalamata olives comes in at around 45 calories, so if you're eating salads, throw at least 5 into the mix. Other olives are fine too but only yield around half the amount of calories.
Pan Roasted Seeds – heat a pan or skillet and throw in a mix of seeds – pumpkin, sesame and sunflower (2 Tablespoons of each) – add soy sauce or tamari – wheat free soy sauce (around 1 Tablespoon) and dry roast them in the pan until they are well browned but not burned. Keep in an airtight container and make a bigger batch if you want. These are delicious to munch on as a snack, add to salads, top on stir fries etc. And 1 Tablespoon will add around 130 calories to your diet.
Avocado – this amazing fruit is low in available carbs, yet high in delicious monounsaturated fat. Eat 1/2 avocado a day for an additional 120 calories. Eat it as it is sprinkled with some herbs, salt and pepper. Or slice it into omelets, salads, stir fries etc.
Shakes – while sugar-filled milkshakes aren't going to be a good idea, shakes can add loads of calories and be diabetic friendly, too. Try making a berry smoothie loaded with nuts, almond milk, coconut, and olive oil. You're going to add about 560 calories to your day with one drink. And if you want to cut carbs, don't add the berries, just make it with vanilla extract and stevia for sweetening or even a stevia-based vanilla protein powder.
Or try this chocolate milkshake, which uses avocado for a thick creamy texture. It's 133 calories but if you add 1 tablespoon of macadamia nuts, you've instantly added an extra 100 calories.
Overall, vegetable fat sources such as those mentioned above, are all great sources to choose. Then there's animal products.
Cheddar cheese – the lowest in carbs of all the cheeses and comes in at 115 calories per 1/4 cup.
Cream – add it to your coffee or as an addition to sauces for that added creaminess. 1 Tablespoon comes in at 52 calories.
Cottage cheese – add 1/4 cup to all sorts of things – omelets, on top of stir fries, tomato-based dishes, or top with a few berries, cinnamon and stevia for a dessert-type snack.
Eggs – these are a great addition to any meal and make great snacks, too. They clock in around 74 calories. Try frying or poaching an egg and eating it over your stir fry. Fry up eggs like an omelet, cut into slices and add to salads.
Salmon and tuna – both salmon and tuna are higher in fat and have the benefit of containing omega 3 fatty acids, which are great for our health. They reduce inflammation and support the immune system. Canned salmon and tuna are equally as good and make great snacks or additions to salads or for salmon and tuna cakes, with canned salmon (the one including bones) providing calcium as well. Canned salmon for a small can around 3 oz (85 g) comes in at around 120-130 calories. Tuna comes in around 100 calories.
If you take a regular 1500 calorie meal plan and add some of the above additions, you'll soon be clocking in 2000+ calories instead.
This is just the tip of the iceberg, there are lots of ways you can increase your calories with healthy delicious foods, you just have to get more creative!
Hope you find these suggestions helpful.
Please pin, tweet or share this info. Thanks 🙂
Save