How is your blood sugar control?
More importantly, how is it compared to a year ago? Even slow progress in the right direction is a good sign.
Have you set a realistic goal for your blood sugar? Remember that if you don't set goals, it's hard to tell the degree of progress you've made.
Regardless of whether you're a long way from a healthy range, have made leaps and bounds toward better glucose control, or are still in that prediabetes/ borderline range, we can all take certain steps to see improvements or to achieve maintenance.
I know that diet and food is the first thing that comes to mind when we talk blood sugar control–and for good reason as it is a very key factor!
However, it is only one of many influential factors. Remember that blood sugar is controlled by hormones, so anything impacting those hormones has potential to influence your blood sugar levels.
Let's do a quick recap of the 7 key ways to control blood sugar.
1. Diet
Certainly the most obvious way to control blood sugar is with diet. Without a doubt, the foods you eat will probably play the most significant role when it comes to your blood sugar control. We bang this drum again and again, but that's because it's so important!
Eating a healthy whole foods diet and avoiding highly-processed and pre-packaged foods will address the majority of issues when it comes to confusion about specific nutrients. That said, having the right amount and type of carbohydrates is crucial.
Carbohydrates are the nutrient that impacts blood sugar the most, so carbohydrates is the top nutrient to focus on. While the exact number of carb grams varies from person to person, reducing the amount of carbohydrates you eat can improve control.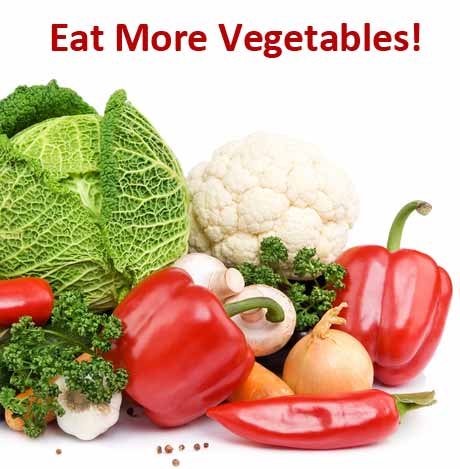 Not all carbs are created equal. Those that are higher in fiber and/or protein are always better options as they don't elevated glucose as quickly and provide greater satiety. Non-starchy vegetables are the lowest carb-containing foods and should comprise the bulk of your diet in terms of volume.
Beans and lentils are starchy, but high in protein and fiber, which makes them a good option in small quantities.
White refined starches, higher starchy foods and veggies (potatoes, rice, pasta, bread), sugars and pre-packaged snack foods like chips should be avoided entirely.
Check out our diabetes friendly food list if you're uncertain. Finally too much of a good thing can become a bad thing, so get familiar with portion control!
2. Exercise
Physical activity is so key to blood sugar control as well as overall health. Remember that our bodies were designed and created to move!
By depriving your body of exercise, you increase the risks for health-related complications.
Check out the benefits of exercise over here, including how much to include, types of activity and precautions to take with diabetes.
While it is possible to over-exert, most of us probably are on the other end of the spectrum and would benefit from adding in more exercise by adding either minutes daily or number of days per week. Gradual increases are usually most sustainable and realistic.
3. Weight
While this is a bit of an obvious one, it is important to mention. In one sense, weight is more of an effect rather than a controllable factor. For example, it is an outcome of the first two points we've talked about: diet and exercise.
In another sense, it is important to realize that weight, in and of itself, is a very important predictor of healthy outcomes in general, and diabetes specifically.
While we are seeing more and more pre-diabetes and type 2 diabetes in normal weight individuals, overweight and obesity remain the controllable top risk factor when it comes to diabetes.
I mention this specifically because it is possible to follow a healthy diet, exercise regularly and still be overweight or obese. The culprit could be found in excessive amounts of healthy fat foods and poor portion control.
While carbs matter most when it comes to blood sugar control, fat is still the highest calorie nutrient, providing more than 2x the amount of calories per gram as carbs and protein, so keep a close eye on your olive oil, nuts, seeds, avocados and so forth.
One of the common pitfalls of a lower carb diet is that people do eat too much fat. While healthy fats are good for us, you do need to ensure you eat lots of non-starchy vegetables. And if you choose to eat a lower carb diet, you can't keep eating starchy carb foods (potatoes, rice, pasta, bread) and fat at the same time. Then you're just eating a high carb, high fat diet.
If you're finding your weight hasn't budged after adhering faithfully to a lower carb diet, try shifting your balance of nutrients by adding more non-starchy vegetables and cutting back on the fat.
4. Sleep
Sleep is sadly underrated in our society of convenience, efficiency and work-a-holsim. For some reason we perceive it as an option, or even a luxury rather than a necessity.
However, studies and experience has shown us that is not the case. To the contrary, sufficient sleep (both quality and quantity) is required for optimal hormonal function.
We need to rest and reset overnight and inadequate sleep has been linked to excess hunger, inadequate satiety, and increased stress, resulting in a multitude of health related consequences – poor sugar control being one of them.
Check out this article for more information about how sleep impacts blood sugar and weight as well as some steps to take to improve your sleep.
5. Stress
Speaking of stress. It's everywhere, is it not?
We all live with it to varying degrees. Occasional brief bouts of stress are not necessarily a bad thing especially when exercise is engaged to combat that 'fight-or-flight" response.
However, long-term, low-grade stress is problematic as it puts the body in a constant state of inflammation. This can be in response to physical, psychological, or emotional stress causing a cascade of hormonal responses that results in higher glucose in the bloodstream to help 'cope' with the circumstance.
Check out this link to find out more about signs and symptoms of stress, how to respond, and some practical tips.
Remember that it is less about the circumstance itself, and more about the way you choose to respond to the circumstance which is something you CAN control.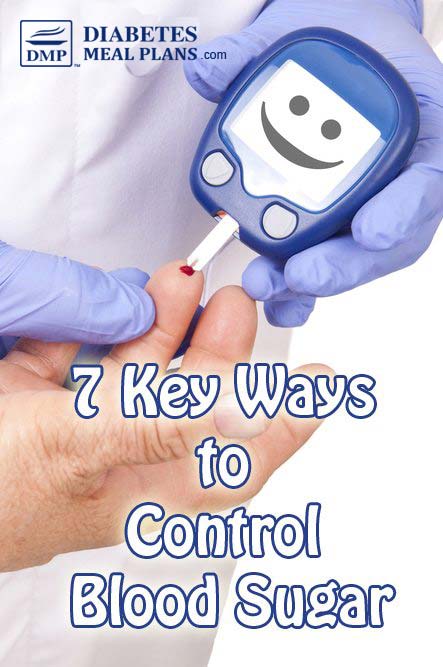 6. Illness
Being sick is very tricky.
On the one hand, the body is in a state of inflammation. There may be fever and stress, all of which tend to elevate blood glucose.
On the other hand, you may not be eating very much and with vomiting or diarrhea may be losing nutrients and electrolytes resulting in lowered glucose.
To further complicate things, you may be on additional medications (see below) that may lower or raise glucose and/or impact medications you are taking for diabetes. The important thing to know is that being sick WILL impact your blood sugar, so it is important to keep this in mind and monitor more frequently.
7. Certain Medications
Some medications have a side effect of elevating glucose levels. Steroids are the most common and probably have the greatest effect, but many others may impact it as well.
Take a look at your medication list and review with your physician and/or pharmacist to see if any of what you're taking might be impacting your blood sugars negatively. There may be alternative options available. Additionally, remember to look at all over the counter medications you may take. A cough drop or 2 here or there is not a big deal, but if you're taking several daily, that sugar will add up over time.
What Next?
Do a little self-evaluation on each of these points, maybe even rating yourself on a scale of 1-10 with how well you're doing.
It may be most helpful to tackle an area you haven't explored much, especially if there is a lot of room for improvement. If it is the case that your carbs are in check and your diet is well-balanced, but you're mostly sedentary, the biggest benefit may come from increasing your exercise…or tackling your stress.
Keep a journal, set some specific goals and stay accountable to someone…or us! We're here to support you and want to hear about how you're doing–your challenges, success, concerns, and questions!
Please share, pin, or tweet this post. 🙂