When most people with diabetes consider switching to a lower carb diet, they immediately think about all the delicious comfort foods they're going to miss – pasta, bread sticks, and most importantly, pizza!
Boy, have we got some good news for you. 🙂
You don't have to give up your favorite foods in order to eat better, all you have to do is adapt and change those foods so they fit into your new healthier lifestyle.
Low carb pizza is totally do-able and it can taste amazing!
So let's look closer at your pizza options (and get ready for some tips on how to create your own fabulously-low-carb pizza).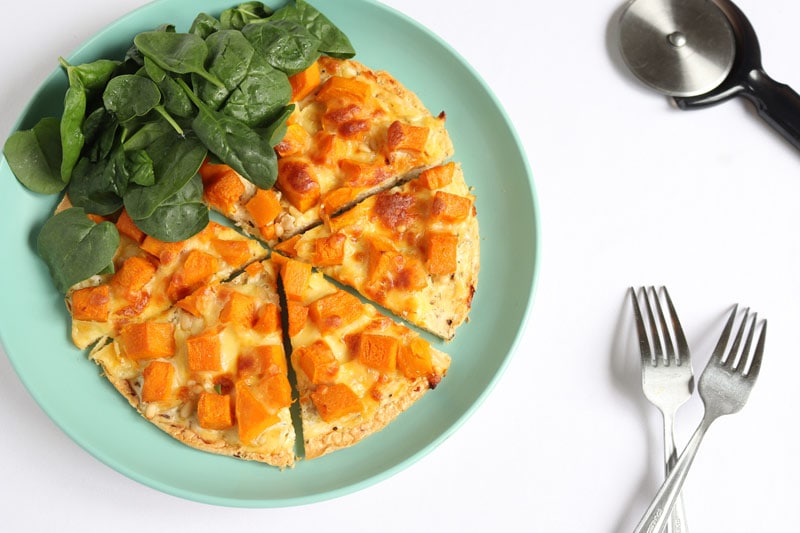 Is There Any Pizza Diabetics Can Eat?
Pizzas come in so many shapes and styles these days that you may hardly even recognize them as pizzas. They make veggie pizzas, barbecue pizzas, taco pizzas, and even dessert pizzas!
Pizza is so popular that some may even consider it its own food group. But the questions that really matter are: can it be healthy? And can people with diabetes enjoy pizza or do they have to miss out on this classic Italian delight?
We won't make you wait in suspense too long—the answer is yes! 
You can still enjoy a cheesy slice of pizza even if you have diabetes; the only trick is that you need to be a little bit creative with how you go about it.
A slice of run-of-the-mill pizza from your local chain restaurant just won't do and here's why…
Pizza Nutrition Facts
Plainly put, regular pizza is a junk ingredient, carbohydrate explosion!
That may sound dramatic, but you'll know what we mean once you see just how many grains and sneaky sugars go into an average slice of pizza.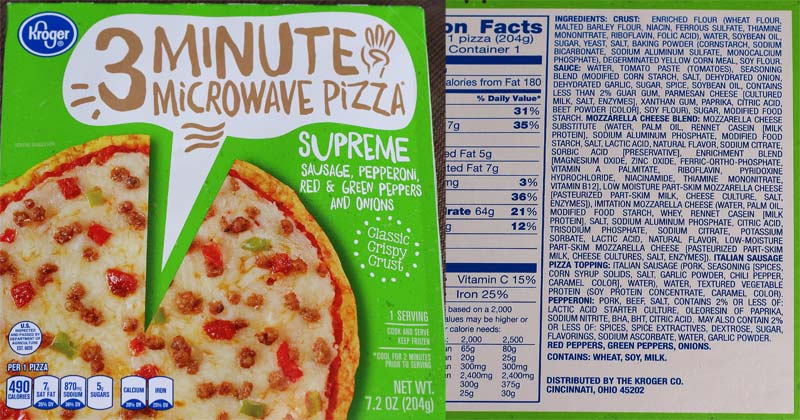 Let's start with the foundation of any pizza: the crust.
Pizza Crust
Here are three crust options including a regular crust and two low carb, alternative crusts. Check out the differences between them (all are the equivalent of one slice).
Regular crust: 20.5g carbs. Ingredients: Wheat flour, salt, sugar, soybean oil, and spices.
Almond flour crust: <5g carbs. Ingredients: Cheese, almond flour, olive oil, egg, oregano, and salt.
Cauliflower crust: <5g carbs. Ingredients: Cauliflower, cheese, eggs, coconut flour, garlic, oil, and various spices.
Regular pizza crust is very high in carbs while the almond and cauliflower crusts are more blood-sugar friendly options.
Pizza Sauce
Now let's compare some popular pizza sauce options (all are equivalent to 100g).
Classic marinara: 6.1g carbs. Ingredients: Tomatoes and a variety of spices.
BBQ sauce: 39.3g carbs. Ingredients: 14 ingredients including tomato paste, honey, molasses, corn syrup, sugar, and more. (Yes, that's four different kinds of sugar in this sauce!)
Creamy white sauce: 1.5g carbs. Ingredients: Water, soybean oil, cream, spices, and a less than 2% of modified food starch, sugar, xanthan gum, and other ingredients.
What a huge difference between the classic red marinara sauce and the BBQ sauce! Even BBQ lovers have to admit that that sauce, in particular, tends to be very high in added sugars.
Out of these three options, the marinara and the creamy white sauce are the best choices. The white sauce does contain a few iffy ingredients like food starch, but it's a very small amount and the low carb count may be an even trade. And if you want to skip the questionable ingredients in this sauce, it's pretty easy to whip one up from scratch.
Pizza Toppings
When it comes to meat toppings watch out for ultra-processed sausage, pepperoni, and Canadian bacon. Most pizzas bought from the frozen section of the grocery store or from a chain restaurant will use the cheapest meats they can find and they may be loaded with fillers and preservatives.
Your best bet is to make your pizza at home and top it with meat from brands you trust that you know are clean.
Cheeses aren't too much of a problem, although some pizza chains go a little overboard with the amount of mozzarella cheese, which can add up in terms of carbs. But you don't need to be afraid of the cholesterol in cheese (we'll discuss this in detail later) and cheese is also a good source of calcium. Just don't go overboard with cheese and enjoy a moderate amount.
Vegetables like bell peppers, onions, mushrooms, spinach, olives, hot peppers, and many more are great pizza toppings. They add vitamins, increase fiber, and bulk things up so you feel fuller. Feel free to pile these on!
Comparing Pizza Options
If you're limiting your daily carbs to manage your blood sugar it's pretty easy to blow past your limit with just a few slices of traditional pizza. But if you go low-carb you can eat way more without worrying about the carbs piling up (which is a lot less stressful and a lot more fun).
Take a look at the massive differences between these traditional pizzas and the low carb option and you'll see what we mean: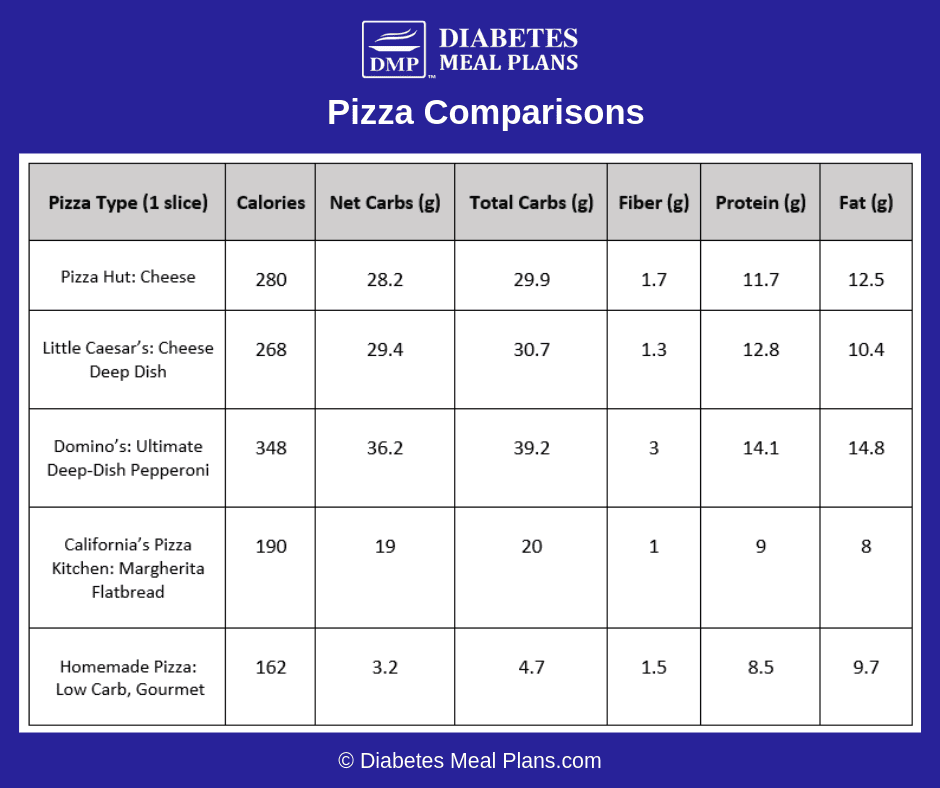 The homemade low carb pizza contains a fraction of the carbs that the other pizzas do.
Even the flatbread pizza has 6 times more carbs than the homemade pizza. Thin crust pizzas are often pushed as ideal for those on a diet but even flatbread can do a lot of blood-sugar damage for a diabetic.
Finally, notice the extreme differences in calories across the board.
Counting calories certainly isn't the most important thing when it comes to improving your health but consuming hundreds of excess calories certainly isn't going to help your waistline, especially if a majority of those calories come from processed carbs.
The Domino's deep-dish pizza, for example, rings in at almost 350 calories per slice. Three slices would put you well over 1,000 calories, and that's 1,000 calories of greasy, processed pizza with few nutrients and almost no fiber. Surely your body deserves better than that!
Based on these facts, it should be pretty clear which kinds of pizza to steer clear of. And if you're still not convinced to give up the takeaway pizza then take a look at what the research has to say about it…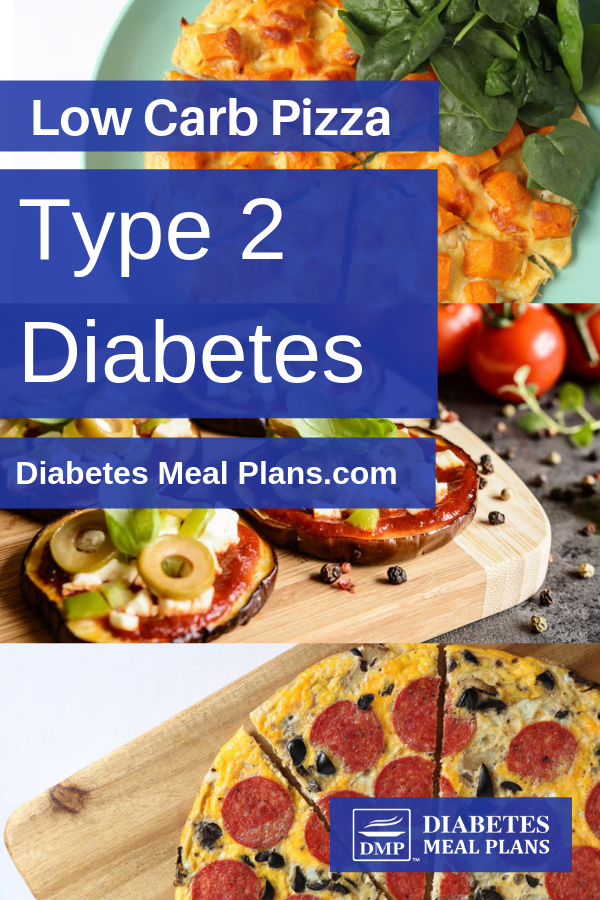 Research on Pizza and Diabetes
You don't have to search very far to find evidence that a low-carb diet free from processed foods is ideal for treating and managing type 2 diabetes.
Studies looking at very low carb diets like the ketogenic diet have found that they result in lower HbA1c levels, reduced triglyceride levels, and increased weight loss when compared to conventional diets set by the American Diabetes Association.
Other research shows that a low carb diet (less than 50g of carbs per day) lead to greater weight loss and greater glycemic control in type 2 diabetics than a standard diet with a calorie deficit.
Of course, you don't have to go that low. We encourage 50-80 grams of carbs per day or a maximum of 100g.
Studies like these show that the quality of the food you consume may be more important than the number of calories you consume. Of course, you don't want to consume excess calories in the form of junk food, but if weight loss and blood sugar management is your goal then counting carbs may be more worth your while than counting calories.
And speaking of junk food…the research definitely leans on the side of fresh, non-processed foods as shown in this 2016 study. They found that highly processed foods have higher glycemic indexes compared to less-processed foods. They also found that processed foods not only have the potential to raise your blood sugar quickly but that they are also less filling than whole, unprocessed foods.
You may have seen this played out in your own life. Isn't it easier to down a bag of processed potato chips than to eat a bowl full of fresh veggies?
With all this in mind, a homemade low carb pizza is starting to look a lot better than a traditional pizza.
The last thing to think about is the cheese on your homemade pizza. Why is cheese recommended to diabetics? Doesn't it raise your bad cholesterol?
Actually, no. Cheese isn't the enemy of heart health even though that message has been repeated for years.
While some fats are linked to poor health (like hydrogenated vegetable oils, for example), cheese is not one of them. The truth is that the cholesterol you eat doesn't necessarily translate to the level of cholesterol floating around in your blood.
Genetics, chronic inflammation, and excess sugars in the diet may have more to do with high cholesterol levels than fatty foods like cheese (you can read more about cholesterol and diabetes here).
Diabetes-Friendly Pizza Recipes
So now that we've established that the best way to eat pizza is make it at home, let's share a few delicious recipes.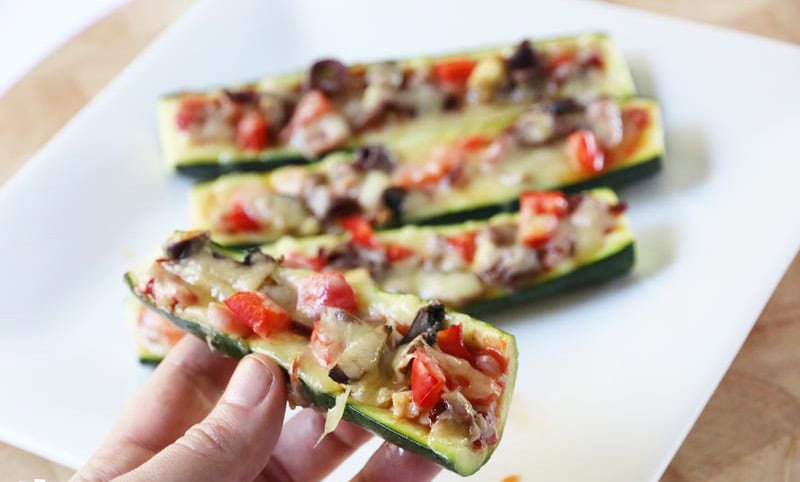 Pepperoni Pizza (with cooking class – soft base)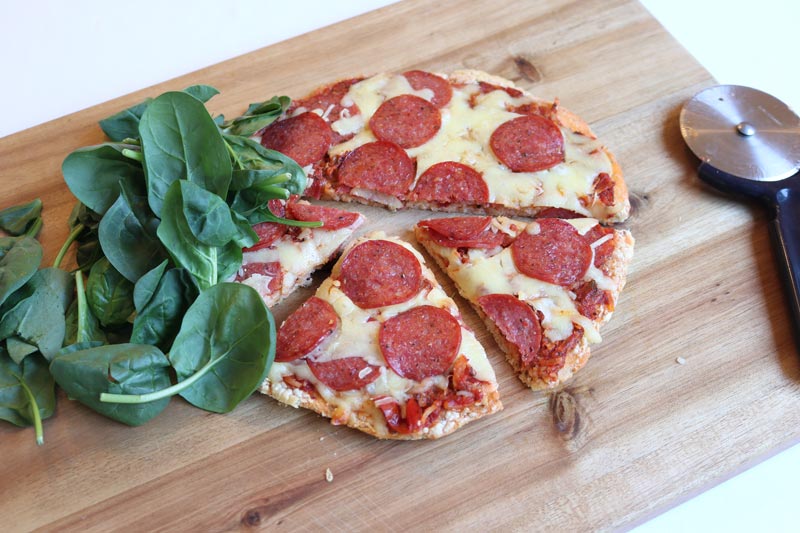 Diabetes-Friendly Pizza Crust Recipes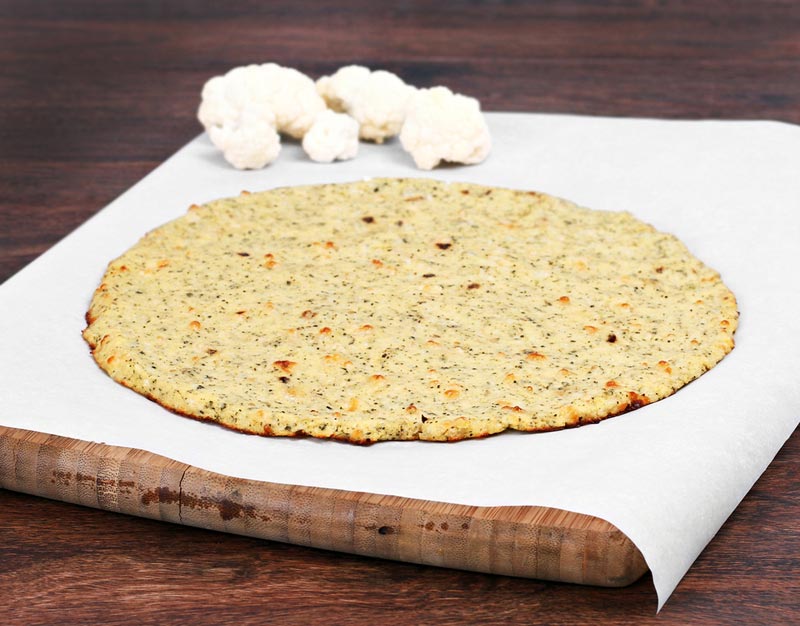 Conclusion: With Diabetes, You Can Love Pizza!
The quick take-away is: go ahead and love your pizza, just stick to low carb crusts, sugar-free sauces, and fresh, non-processed ingredients.
BON APPETIT!
Please pin, share or tweet this info and recipes to help others – thanks!