Are you a chocolate lover?
And more importantly are you a diabetic on the lookout for your best chocolate options?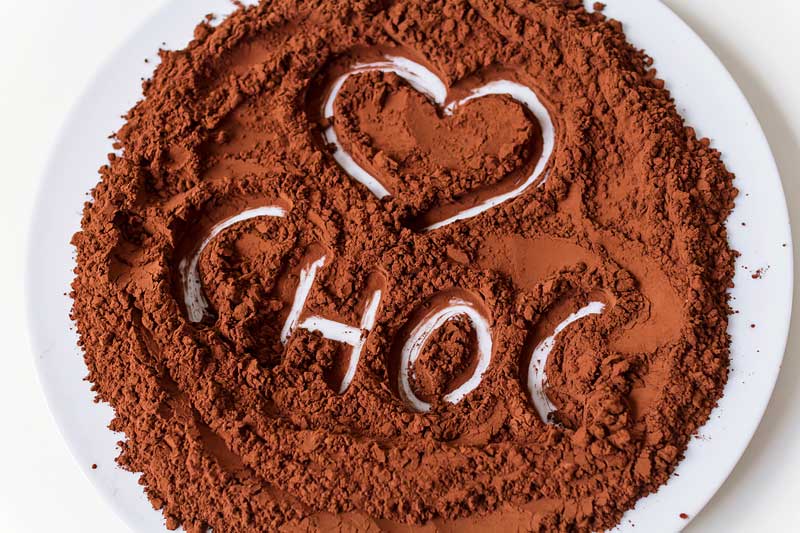 I tend to make my own chocolate (and we have quite a few recipes for that), but I know most people aren't as motivated as me and prefer to buy something prepackaged. 
So to save you time and energy I went on a search for some 'healthy' diabetic chocolate brands, ones I thought stood out of the crowd.
When I did my search I was looking for ones low in carbs and preferably sugar free and made with stevia (my preferred natural sweetener). So I came up with a few good contenders for you to choose from and have gathered all the info below so you can make your own comparisons.
1. Dante's Confection
This brand is a very popular top seller on Amazon, and I like it because it only contains 3 ingredients!
Any 'product' that has 5 or less ingredients, with ingredients we can recognize, gets the T2DT seal of approval 🙂
It's also low in carbs and is excellent value for money. Another reason this one is the chocolate of choice is because it is the lowest in total carbs as well.
Ingredients: Organic Fair-Trade Cocoa, Stevia, Natural Vanilla.
Nutrition – Serving size: 45 g (1 bar)  Calories: 260 Fat: 24 g Carbs: 12 g  Fiber: 7 g  Sugars: 0 g Net carbs: 5 g  Protein: 7 g
Cost: $16.99 for 4 x 45 g (1.5 oz) bars and many people say that eating just half a bar is all you need to feel satisfied.
Check Out Dante's Confection on Amazon Here
2. Lily's Sweets
Lily's Sweets has a variety of chocolate blends to choose from, dark chocolate, dark chocolate almond, milk chocolate, milk chocolate almond and more. These are sweetened with stevia and erythritol and have lots of good reviews on Amazon. They do contain a few more ingredients but some of their flavors might be worth exploring.
Dark Chocolate Ingredients: Unsweetned chocolate, inulin, dextrin, erythritol, cocoa butter, Whole Milk Powder (rBST Free), Milk Fat (rBST Free), organic soy lecithin, stevia extract, vanilla, natural flavors.
Nutrition – Serving size: 45 g (4 squares)  Calories: 150 Fat: 15 g Carbs: 22 g  Fiber: 13 g  Net carbs: 9 g  Sugars: 1 g Protein: 2 g

Cost: $9.09 for a 85 g (3 oz) bar.
Check Out Lily's Sweets on Amazon Here
3. CocoPolo
Just like the one above CocoPolo also have a variety of dark chocolate choices, almond, elderberry, cherry, and ginger. These are quite unusual and may provide some variety for the chocolate lover.
Dark Chocolate Ingredients: Sugar Free 70% Cocoa Pure Dark Chocolate – Chocolate Liquor, Non-GMO Erythritol, Inulin (a prebiotic), Cocoa Butter, Non-GMO Soy Lecithin, Vanilla, Reb A (Extract of Stevia).
Nutrition – Serving size: 40 g (4 squares)  Calories: 180  Fat: 18 g Carbs: 16 g  Fiber: 9 g  Sugars: 0 g Net carbs: 7 g  Protein: 3 g

Cost: Around $5.36 per 85 g (3 oz) bar when you buy a variety pack, which is pretty good value.
Check out CocoPolo on Amazon Here
4. Quest Nutrition Protein Bars, Chocolate Peanut Butter
Not exactly chocolate but with thousands of customer reviews these quest bars are said to be very satisfying and they are diabetic friendly.
These are high protein so can be eaten as both a sweet satisfier and a meal or snack.
Ingredients: Protein Blend (Whey Protein Isolate, Milk Protein Isolate), Isomalto-Oligosaccharides (Prebiotic Fiber), Peanuts, Water, Erythritol, Cocoa, Contains less than 2% of the following: Sea Salt, Stevia, Lo Han Guo, Natural Flavors. 
Nutrition – Serving size: 60 g (1 bar)  Calories: 160  Fat: 5 g Carbs: 25 g  Fiber: 17 g  Sugars: 2 g Net carbs: 8 g  Protein: 20 g

Cost: Grab a pack of 12 bars for $24.99. Each bar is 60 g (2.12 oz)
Check out Quest Bars on Amazon Here
5. Lindt
If you don't mind eating a bit of sugar (and can control yourself), then you can't go past Lindt chocolate bars.
Lindt are a trusted and well known brand and these happen to be one of my favorites as far as good chocolate goes (not that I indulge very often). The good thing is that Lindt is also readily available at most supermarket chains. They have both an 85% cocoa blend or a 90% cocoa blend. And if you've ever tried Lindt, it is very rich so you don't need much to feel satisfied!
Ingredients: Chocolate, sugar, cocoa butter, vanilla, natural flavor.
Nutrition – Serving size: 40 g (4 squares)  Calories: 230  Fat: 18 g Carbs: 15 g  Fiber: 6 g  Sugars: 5 g Net carbs: 9 g  Protein: 5 g

Cost: $3-4 per bar – easily accessible at most stores
Check out Lindt Chocolate on Amazon Here
The 2 winners are…
Well if it were my choice it is one of two picks:
OR
I hope this comparison helps you choose a diabetic chocolate you love 🙂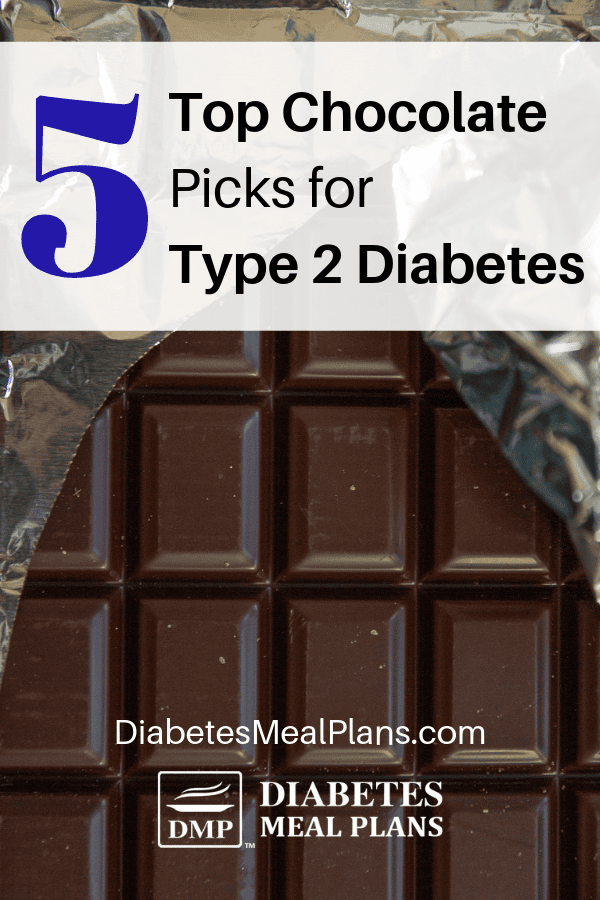 What about you which one would you choose? Or maybe you've got another suggestion to add?