We've all felt sad or down from time to time. It's a simple fact of life that challenges and hardships come to us all. And part of the coping process involves dealing with emotions.
However, if this becomes a regular pattern in you life and begins to interfere with your daily activities, there may be a more serious issues at stake. Depression is one of the most common mental disorders, not only in diabetics but in the general population, too.
Depression has been increasing in both adults and children in recent decades. It seems depression can result from a combination of genetic, biological, emotional and psychological factors.
Depression and Diabetes
Clinical depression is twice as common in people who suffer from diabetes. Think about all the conditions encompassed: diabetes increases risk of many complications (damage to feet, eyes, kidneys, heart, nerves etc), requires major lifestyle changes to adapt (diet, exercise etc), and often results in added expenses (diabetic supplies).
To further complicate things, with ongoing poor blood sugar control, the complications themselves, often painful and debilitating, combined with feelings of guilt and shame for past decisions, is enough to overwhelm the strongest of us.
Interestingly, while there is a clear link between diabetes and depression, it is not clear if diabetes causes depression or vice versa. In other words, it may be accurate to say that sometimes diabetes and related complications are a result of depression. While sometimes diabetes causes depression due to the load and pressures people have to deal with.

In any case, being aware of the signs is important, so you can seek treatment if you need it.
Signs of Depression
Persistent sad, anxious or "empty" mood

Feelings of hopelessness, pessimism or guilt

Irritability, nervousness, or restlessness

Loss of pleasure in former hobbies and activities

Change in sleep patterns

Changes in appetite or weight

Decreased energy

Trouble concentrating

Sadness on waking up
When to Seek Help
If you have been experiencing any of these symptoms for 2 weeks or longer, it is wise to seek medical attention.
The longer you wait, the more rooted depression can become and the more ingrained the depression cycle will be. It may be the case that if treatment is begun early on, less treatment will be needed and symptoms will be easier to overcome or control.
Coping with Depression
One of the first things to remember about depression is you aren't alone. It is estimated that up to 20% of people suffer symptoms of depression and it is likely under diagnosed due to people not seeking help.
There is nothing wrong with you and there is no shame in feeling down. Living life is difficult and living with diabetes can be incredibly challenging. So please, go easy on yourself.
When it comes to coping, there are several non-medical interventions and skills you can use to help you deal with depression. Many of these are similar to those we discussed when dealing with stress, as the chemical imbalances are similar in some ways.
First let's review some UNHEALTHY, yet common coping techniques
Isolation
We generally don't want to be around people when we're sad. We can feel as if we're a burden, not wanting to bring others down with us. However, fight the urge to isolate yourself as being around others who can support and help you is very beneficial.
Bingeing
Psychological disorders often manifest in impulsive behaviors, in seeking instant gratification through illogical or irrational decisions that are self-sabotaging. Don't let all your hard work go to waste by splurging–whether it is food, alcohol, or other substances. You know you will feel guilty afterward and you'll also make yourself worse physically, too.
Ignoring
Ignoring the problem won't make it go away. Denying it's existence doesn't make it fail to exist. That said, there is an element of truth to the strategy: that is, focusing on things that are positive, encouraging, self-empowering, and motivating while trying to avoid thoughts that bring you down is certainly helpful…as long as you're not denying the reality of a true problem and avoiding seeking help if you need it.
PIN OR SHARE THIS POST to help others!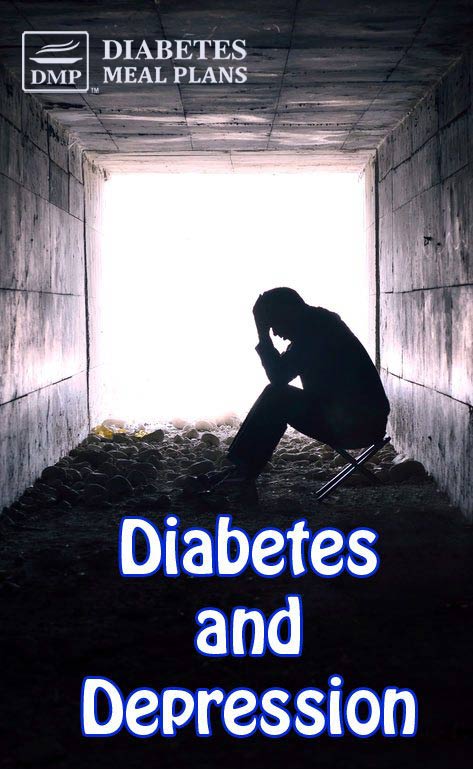 Now let's look at some HEALTHY coping techniques
Exercise
This is one of my favorites because we've already hammered the many benefits of exercise and here is just one more to tout.
Exercise results in a release of multiple endorphins (ie. serotonin, dopamine etc) that are well known to improve mood, help with mental clarity and are calming.
Most antidepressant medications are working on these same systems, increasing the levels of serotonin or dopamine in the brain. But, since science shows antidepressants are not as effective as once thought, why not incorporate something natural that gives you all the benefits without the side effects!
Not to mention, exercise helps improve glucose control and sleep, and increase weight loss etc.
Surround yourself with people who can love and support you
This is in contrast to the tendency to isolate. Remember that there are people who care about you and want to help you. And while they may do it imperfectly, spending time with people who are positive and uplifting is better than being alone with depressing thoughts snowballing through your mind.
Find people you can trust and share your struggles with them. Talking and processing through difficulties is very therapeutic.
Set Realistic Expectations
Depression is often gradual, both in its onset and as it subsides. I like to think of depression kind of like an onion. There are lots of layers and sometimes it takes a while to peel them back. Some causes of depression involve surface issues, while others are much deeper and take a while to uncover. Depression is much easier to treat when underlying causes are exposed and dealt with.
Avoid Making Major Life Decisions
This is wise counsel during any time of emotionally vulnerability. We have a tendency to make irrational and impulsive decisions when we are hurting or suffering. Decisions we often later regret.
Be intentional about putting things like moving, changing jobs, large purchases, or majority changes on the back burner and continue to consider the long term implications for a few months before acting. It also helps to get the advice of people you trust.

Pray, Journal, Meditate and Reflect
Have you noticed that news has changed over the years?
No longer is it simply disseminating information, but rather uses many fear tactics that are much more effective at drawing people in and information recall.
In other words, reading dramatic scary headlines causes people to click on links and passively tune into programming. The media has learned to twist events and report selectively in order to sell their product. Learn a bit of what is going on in the world, then leave it at that.
Choose, to engage your mind in activities such as prayer (which cultivates thankfulness), keeping a journal (which draws out emotions), meditation (which calms the mind), and reflection (training ground for learning to cope with underlying emotions).
Eat a Healthy Diet
This is only saved for last because we cover it again and again on this blog. But remember that a poor diet will impact more than just your blood sugar and weight, it plays a huge role in emotional health.
There is a lot of evidence to support what we know to be true: healthy diet can reduce symptoms of depression and other mental illness. And poor food choices will increase risk of mood instability.
Multiple key nutrients including omega-3 fatty acids, B vitamins, amino acids and many others have been shown to improve psychological health.
It's common sense really. Think: Garbage in, Garbage out.
What you put into your body will dictate how you feel to a large degree.
Finally, learn more about depression. The more you understand your condition–it's causes/ triggers, signs, symptoms and treatment options, the better equipped you will be to face the challenges ahead.
Medical Treatment
Treatment for depression will vary from person to person, but may include medications, supplements, psychotherapy (or counseling), cognitive behavioral therapy, or electroconvulsive therapy (brain stimulation).
Keep in mind that some antidepressants can have side effects, which may include weight gain and glucose elevation, so it's important to discuss these concerns with your physician.
Depression is a real challenge for a lot of people. You may feel alone, but you're not. There is an enormous support network available to you if you're willing to reach out and seek help.
And remember, there is help here. Join our email list, get our weekly updates with great information, and chime in to the conversations we have via the blog. We're always here to listen and provide a helping hand when we can. 🙂
Have you suffered with depression? What have you done to overcome it? Leave your comments below, I'd love to hear your story and no doubt sharing it will help others, too.