With type 2 diabetes or prediabetes, one of the most important recommendations is to change your diet and lifestyle.
Although changing your diet and lifestyle can seem really scary, many people have walked the path before you. Yes it does take some work and commitment, but making changes is totally do-able and it's totally worth it.
Here we share the success stories of 6 of our members. They have followed our dietary advice and used our weekly meal plan service, to completely change their life.
If they can do it, so can you!
Sheryl's Story
Sheryl was the first in her family to be diagnosed with type 2 diabetes but she didn't take the diagnosis lightly. Her family had a history of heart issues and she knew that she needed to get her diet and lifestyle in tip-top shape to avoid serious problems in the future.
But for many years, she was having struggles in getting her A1c to normal.
After joining Diabetes Meal Plans, Sheryl's A1c fell into the normal range for the first time since her diagnosis in 2007! She lost weight, dropped 6 dress sizes, and she looks and feels better than ever.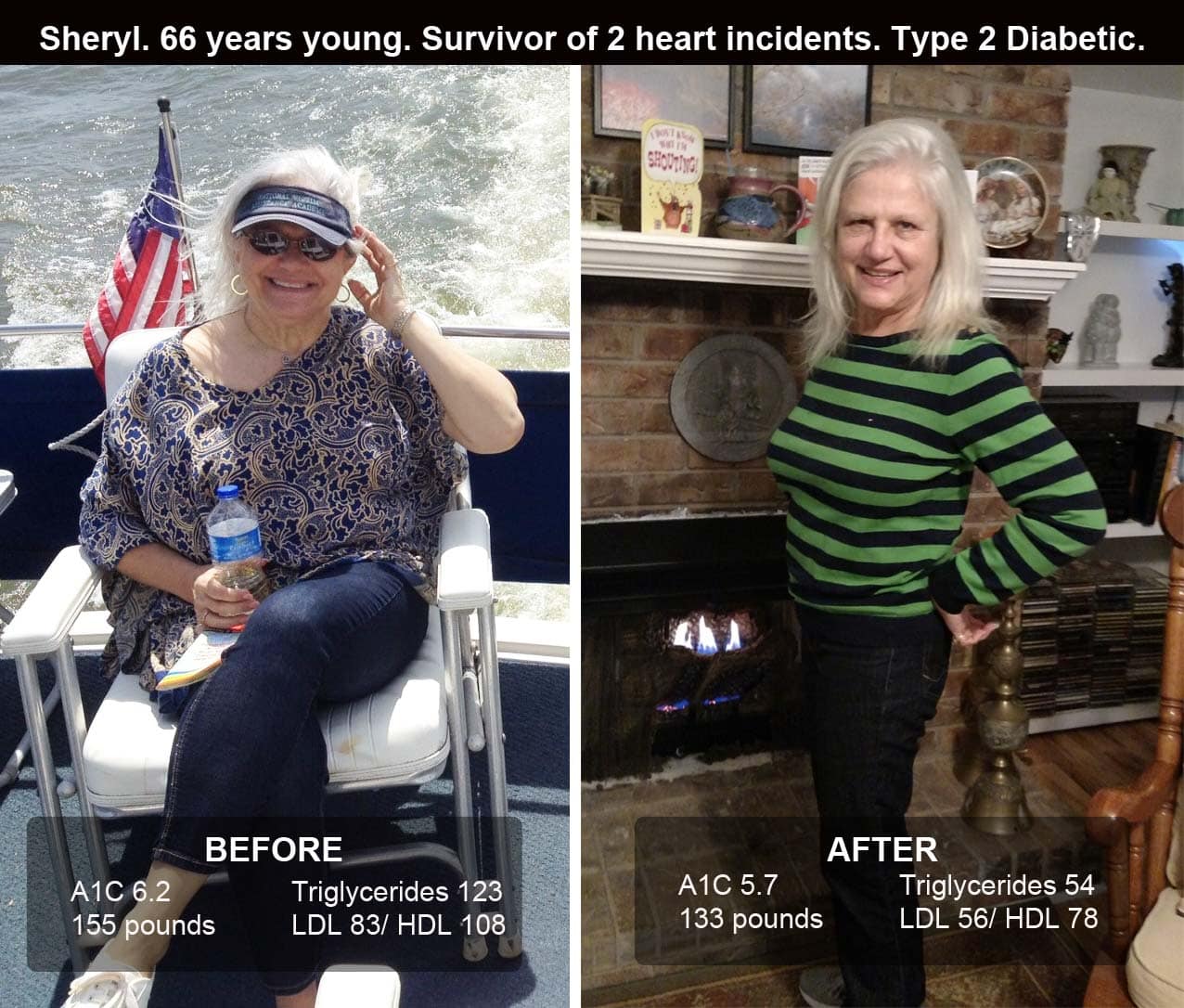 Read more about Sheryl's story here.
Leisa's Story
Haunted by a family history of type 2 diabetes, Leisa had accepted that high blood sugar, chronic pain, and other complications of diabetes were inevitably in her future. But then a medical scan revealed that Leisa was developing early signs of cardiovascular disease and that motivated her to change her lifestyle for the better.
After just 30 days of following our low-carb meal plans, Leisa shed 20 pounds of excess weight and her blood sugar levels dropped from the 200-300s down to a normal range. Now Leisa is living an active life and thriving.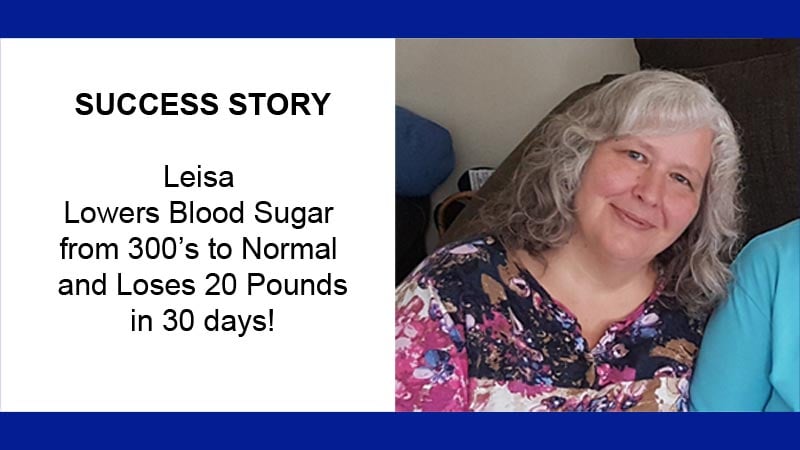 Read the rest of Leisa's story here.
Tony's Story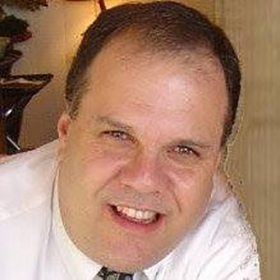 After years of failed diets and poor results, Tony was confused about how he should be eating to manage his type 2 diabetes. But when he found Diabetes Meal Plans, Tony discovered the missing link that he had been searching for—in order to lose weight and manage his blood sugar, he needed to eat fewer carbs than he was used to. This piece of knowledge changed everything!
With the help of Diabetes Meal Plans, Tony has now lost 30 pounds, lowered his A1c from 7.5 to 6.5%, and is taking regular walks to stay active. He enjoys cooking homemade meals that taste great and that push him towards better health.
Read more about Tony's health journey here.
Susan's Story
Years of inactivity and high-carb "comfort eating" landed Susan with a diabetes diagnosis in 2017.
With an A1c of 8.0%, Susan was handed a prescription for Metformin by her doctor and sent out the door—but she was determined to treat her diabetes naturally.
She found Diabetes Meal Plans and switched to a low-carb diet and the results started rolling in. Susan has already lost 24 pounds and reduced her A1C by 1.2%, but she is reaching for the stars and continuing to move her health forward.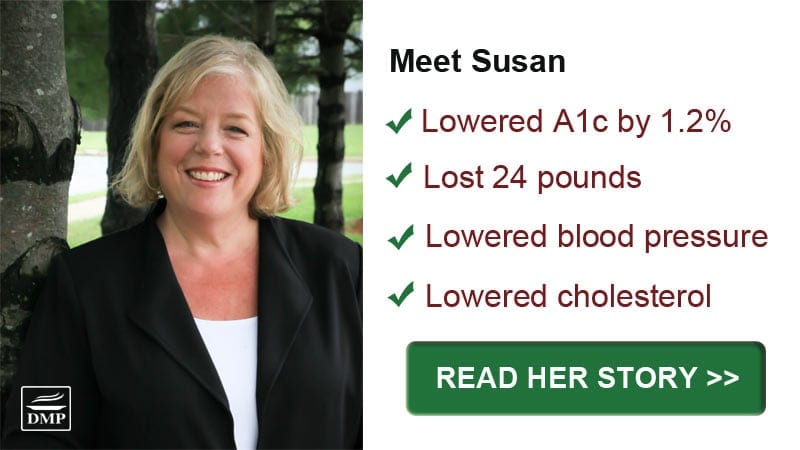 Continue reading Susan's full story here.
Cheryl's Story
Like many people, Cheryl followed what she thought was a healthy diet all her life but still struggled with her weight. After receiving a diagnosis of pre-diabetes in 2016, she dove head-first into research about diabetes nutrition only to be met with vague advice about "cutting back on sugar." This was a good start, but to be successful, Cheryl knew that she needed solid science and practical steps to follow.
When Cheryl found Diabetes Meal Plans, she found just what she was looking for. Now, she's soaring high, feeling empowered about her health, and pulling great numbers at the doctor's office to boot. She's lost 21 pounds, and her A1c, blood pressure, and cholesterol are all within normal range. Amazing!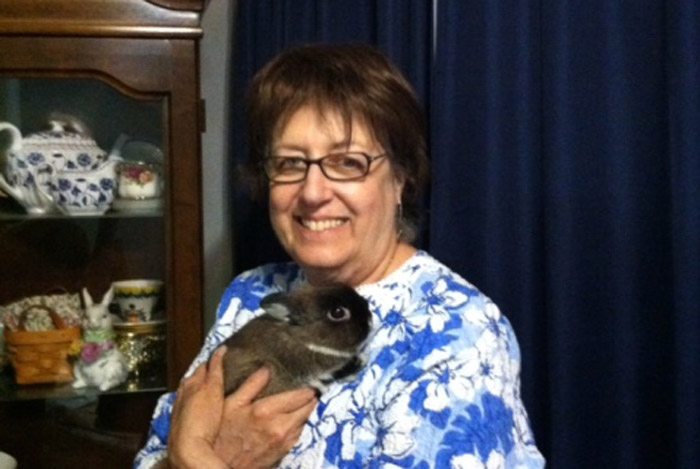 Read Cheryl's full story here.
Doug's Story
Doug was happy to find a community environment at Diabetes Meal Plans where he could learn to cook delicious, low-carb recipes. The 21 Day Lower Blood Sugar Challenge was a great experience for him as it prompted him to analyze his eating habits at a deeper level and really understand how his food choices affected his body.
Doug has also had great tangible results—he has significantly lowered daily blood sugar levels and he's been able to lower his dose of insulin injections.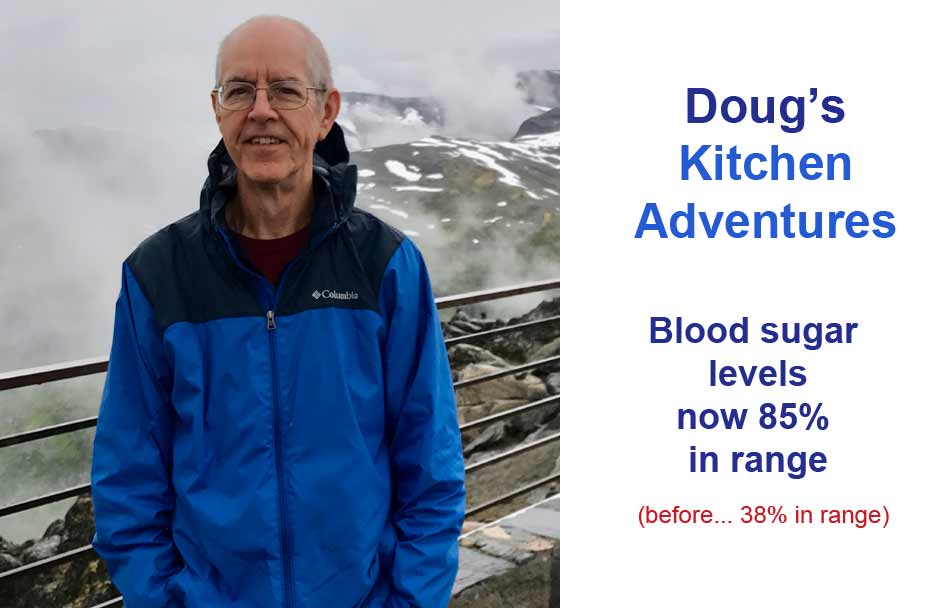 Read the rest of Doug's story here.
Be Inspired!
Use these 6 stories of people mastering their type 2 diabetes as inspiration for you to live well!
Switching to a low carb diet doesn't mean turning your life upside down. All you need is the willingness to try a new way of living.
And it also helps to have resources and meal plans to guide the way. That's where our services can help you.
We take care of our members by providing them with:
weekly meal plans
a library of diabetes-specific resources
cooking classes
regular check ins
masterclasses
and more
Our goal is to help our members lower blood sugar and achieve the best health they can. And we're proud to say we're doing that—the stories above are just a few of the wonderful testimonials we've received.
Do you need more support to achieve your goals?
Consider joining us as a member.