Diets high in protein are popular among athletes, people trying to shed extra weight, and sometimes they are even prescribed to help certain health conditions. But what about type 2 diabetes? Is it safe?
Read more to learn about the implications of a high protein diet and the possible benefits this kind of diet may have for people with diabetes.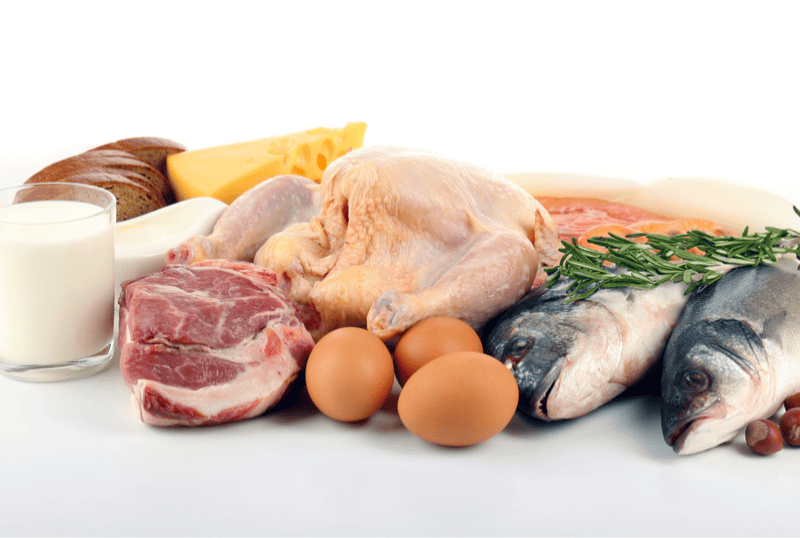 There has been much debate on what type of diet is best for the management of diabetes and this diet debate often focuses on two types of diets: the conventional (high carb) diabetes diet and a lower carb diet.
Certainly, we know the foods that have the greatest effect on blood sugar levels are carbohydrates. But when we reduce carbohydrates it also means that fat and protein based foods are used to fill up the calorie deficit. 
But you may be wondering, is a high protein diet safe in diabetes?
Is there anything wrong with increasing protein while we decrease the carb portions and can it negatively affect your kidneys?
Let's take a look at what the research says.
Conventional vs. High Protein Diet
A study in the British Journal of Nutrition looked at the effects of two diet plans in people with type 2 diabetes, a carb-reduced high protein diet and the conventional diabetes diet.
Here's an overview of the percentage of different nutrition prescribed by the two diets: the conventional diabetes diet had 54% of energy coming from carbs, 16% from protein, and 30% from fat. 
The carb-reduced high protein diet had 31% energy from carbs, 29% from protein, and 40% from fat.
The carbohydrate-reduced high protein diet showed decreases in postprandial (after meal) blood sugar levels and led to an increase in the feeling of fullness. 
In this study the participants only followed the diets for a short time, however (less than a week) so it's not really great data to base conclusions on. Let's investigate further.
A study with very similar diet patterns was conducted over a 6-week period in those with diabetes. The results showed that the carbohydrate reduced diet decreased A1c by 0.5-0.7%, along with decreasing fasting blood sugar and decreasing fat around the liver and pancreas.
Another positive is that when protein is between 28-40% of total calories improvements in A1c, triglycerides, total cholesterol and/or LDL cholesterol have been seen.
Benefits have also been seen with higher protein diets in those with type 2 diabetes and nonalcoholic fatty liver disease.
For example, these two studies found positive effects on liver health from high-protein diets: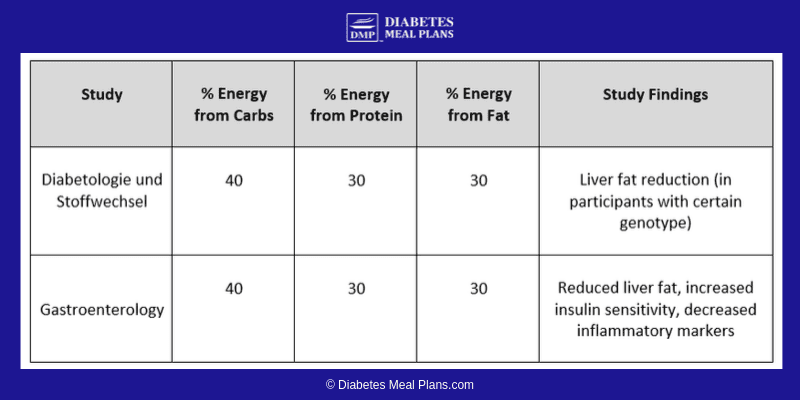 Other researchers have found that in those with prediabetes, a higher protein diet followed for 6 months resulted in 100% remission comparison to 33.3% remission of participants following a higher carbohydrate diet. Talk about the power of protein!
The higher protein diet also resulted in improvement of insulin sensitivity, cardiovascular risk factors, increase in lean body mass and had anti-inflammatory effects when compared to the higher carb diet.
For reference, the high-carb diet from this study had 55% energy coming from carbs, 15% from protein, and 30% from fat. The high-protein diet relied on 40% energy from carbs, 30% energy from protein, and 30% energy from fat.
Protein and the Kidneys
Just to point out clearly, there have been no negative outcomes reported with type 2 diabetes or prediabetes participants following higher protein diets.
For this reason, you may be wondering, what could be considered unsafe about this higher protein diet? If there is no negative outcomes, why are people worried?
The biggest question and concern posed in the past has been: how will this increase in protein affect the kidneys?
Thankfully, researchers have looked at exactly that.
Their study included individuals with type 2 diabetes without kidney disease and they examined a low carb high protein diet to determine if it would affect renal (kidney) function compared to a high unrefined carb low fat diet.
The low-carb group had an intake of approximately ~1.3g/kg/day of protein compared to high carb group at 1g/kg/day (keep in mind the general recommendation is 0.8g/kg/day).
The low-carb higher protein diet did not show any adverse effect on renal function.
The same conclusion has also been found among individuals who have both diabetes and early stage kidney disease. 
Another study on people with diabetes in the American Journal of Clinical Nutrition found no ill effect on kidney function in regards to higher protein amounts of >25% of energy in diet.
Additionally, there have been no obvious benefits in reducing protein in those with diabetes and kidney disease.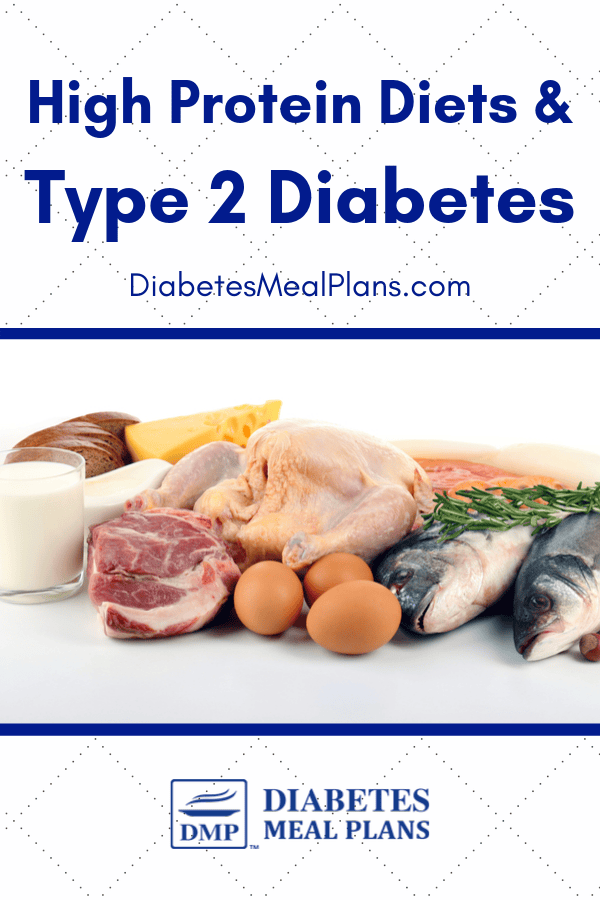 Conclusion: High Marks for High Protein!
After reviewing research in those with diabetes the positives of consuming a high protein diet are abundant.
Even in kidney disease there is no conclusive research to show any negative effects, so there is no need to worry about compromising your kidney function by bulking up on protein. 
Of course, you should always advise your doctor or healthcare team if you plan on making any dietary changes and follow any specific advice they provide.
Not sure where to start with protein? Check out some of our previous posts on protein sources like meat, fish and seafood, eggs, dairy, and more!