REMEMBER: Always get the advice of your doctor or healthcare team before making changes to your diet or lifestyle, especially if you are taking medications.
This type 2 diabetic weight loss plan food list is designed to be a clean eating plan that can help kick start your metabolism and weight loss.
When you look at it, you may think it's quite restrictive and in many was it probably is, at least compared to what you're used to. But it's designed to get you back to the very basics so that your metabolism can reset itself. And when we say basics, we mean it. This plan is super simple cooking and eating at it's best – fresh, natural lower carb whole foods – which is exactly what our body wants when it needs a fresh start.
Try following this super clean eating plan and you're bound to start getting great results!
Type 2 Diabetic Weight Loss Plan Food List
The rules of the game with food are to: KISS – Keep It Super Simple.
Super simple means clean fresh easy natural food.
FOODS TO EAT
VEGETABLES
There are so many vegetables you can choose from and these will make up the large proportion of your food intake.
Vegetables to choose from in abundance
Artichoke, asparagus, celery, beets, tomatoes, bell peppers, carrots, onions, leeks, kohlrabi, green onions, eggplant, cauliflower, broccoli, asparagus, cucumber, cabbage, Brussels sprouts, artichoke, okra, zucchini, yellow summer squash, radish, snow peas, mushrooms, green beans, and so forth.
Green Leafy Vegetables
Lettuce, seaweeds, alfalfa, bean sprouts, spinach, collard greens, kale, beet greens, mustard greens, dandelion, fennel, Swiss chard, watercress, turnip greens, rocket, endive, bok choy, chicory, radicchio, Chinese cabbage, silverbeet.
Try and get some green leafy veggies into your daily routine by having a side salad with dinner or a big salad for lunch.
Vegetables to eat sometimes or in smaller amounts
Pumpkin, turnip.
Vegetable Tips: Although fresh is best, we understand that some people don't have access to fresh veggies. Therefore, you can use frozen (which still maintain nutrients), or canned. With canned vegetables always read the labels and select items without added sugar or salt or choose a lower salt/ sodium option.
Fruits – strawberries, raspberries, cherries, blueberries – 1/4 to 1/2 cup serve. Plum or peach – 1 small fruit. Grapefruit, lemon and lime.
NUTRITION TIP:
Vegetables are the most nutrient dense foods we can eat. Nutrient density refers to the quality and amount of nutrients a food contains.
Vegetables contain many vitamins, minerals, flavonoids, polyphenols and other beneficial compounds that help improve our health.
PROTEIN
Lean Meats
Beef, veal, flank steak, ground beef mince, sirloin steak, chuck steak, lamb, etc.
Pork
Lean cuts of pork; pork chops or loin.
Poultry
Chicken, turkey, duck, quail, goose.
Fish
Tuna, salmon, cod, trout, bass, flatfish, whitehead, mackerel, herring, eel, haddock, red snapper, trout, drum, walleye, sardines and so forth.
Seafood
Crab, lobster, prawns, shrimp, oysters, mussels, clams, scallops, abalone, crayfish.
Game Meats
Venison, wild boar, kangaroo, deer, pheasant, moose, wild turkey, alligator, emu, ostrich, elk, bison, turtle. Many people don't eat these types of meats but you can eat them if you like them. We don't include these in our meal plans.
Organ Meats
Beef, pork, lamb, chicken livers. Beef, pork, lamb, chicken tongues, hearts, brains. Beef, pork, lamb, chicken marrow, kidneys. Many people don't eat these types of meats either but you can eat them if you like them, and they are very good sources of vitamins and minerals. Again, because many people don't like these we don't include them in our meal plans.
Eggs
Chicken, duck, goose, quail.
Nuts & Seeds
Nuts and seeds (including coconut) are both a protein and a fat and make a great snack or vegetarian protein source. Plus you can eat natural peanut butter, nut butters and tahini (sesame paste).

Dairy products
Cottage cheese and plain Greek yogurt, plus limited amounts of cheddar cheese, feta and Parmesan cheese. Don't go crazy on the cheeses.
NUTRITION TIP:
Protein satisfies our appetite and makes us feel fuller longer.
Proteins are the building blocks of our bodies, predominantly providing structure and function.
They help build cells
They act as enzymes
They help regulate the bodies fluid balance
Some of the bodies hormones are proteins
They act as transporters and antibodies
And much more
HEALTHY FATS
Foods to increase monounsaturated fat intake include:
Oils such as – virgin olive oil, hazelnut, avocado, sesame, macadamia, and almond oils.
Green, black, or kalamata olives
Nuts & seeds/ nut butters – macadamia nuts, hazelnuts, pecans, pumpkin seeds, sunflower seeds or butter, almonds or almond butter.
Cocoa butter
Tahini – sesame paste
Fish – herring fish, cod liver oil, sardines, and cod fish
You also want to increase your intake of omega 3 fats.
Canned or fresh salmon
Canned sardines or herring
Canned or fresh tuna
Mackerel
Flax seeds/ flax seed oil
Walnuts/ walnut oil
NUTRITION TIP:
We need fat for many functions in the body such as:
A source of energy
To help cushion our organs
To provide structure to our body, cheeks, butt
As structure to our cell membranes – aiding fat soluble substances like vitamins and hormones to easily transport in and out of cells
For production of bile acids
Production of sex hormones
For brain health
To support adrenal hormones
Vitamin D
And for cholesterol itself
BEANS/ LEGUMES/ GRAINS (OPTIONAL)
Beans and legumes aren't really a "low carb" food but they are a "slow carb" food, meaning they digest slowly, raising blood sugar more slowly too and keeping you fuller longer. Studies have also shown they have a second-meal effect, meaning they may help keep blood sugar more stable over a longer period.
Black beans, broadbeans, great northern beans, lentils, mung beans, navy beans, pinto beans. Only eat small amounts of around 1/4 to 1/2 cup, which is about 1-1.5oz or 30-40g (1/4 cup) or 1.5-2.8oz or 40-80g 1/2 cup serve of beans and 0.7oz or 20g (1/4 cup) 1.5oz or 40g (1/2 cup) serve of lentils. Great for inclusions in salads and stir fries.
Beans and legumes are also great for sprouting and can be eaten in much larger portions as it reduces the carbohydrate content dramatically.
For instance:
1/4 cup cooked mung beans = 9.6 g total carbs, 6.1 g net carbs
1/4 cup sprouted mung beans = 1.5 g total carbs, 1 g net carbs
Brown rice (optional) – Maximum 1/4 to 1/2 cup a day. Brown rice isn't a low carb food (around 23 g per 1/2 cup) but some people find a little added in their diet helps during the transition period, especially when cutting out loads of junk or processed foods, or when decreasing carb intake.
Quinoa (optional) – Maximum 1/4 to 1/2 cup a day. Same as above, not really a low carb food (around 20 g per half cup) but can be okay for some.
We don't include brown rice or quinoa in our meal plans. If you do include them, do not include brown rice and quinoa on the same day, only one of the two. And check your levels, as these may be too many carbs for you. In which case you'd be better off sticking to vegetables, which are the best source of carbs.
CONDIMENTS
Lemons/ Limes

Vinegar – balsamic, white wine, red wine, apple cider vinegar – try and get a good quality organic one such as Braggs
Tamari – wheat free soy sauce
Chili paste (sambal)
Herbs and spices – fresh or dried
Stevia – liquid stevia extract is our preferred option
Canned tomatoes – salt and sugar free
Mayonnaise – choose an egg based, low sugar one made with organic olive or sunflower oil
Tomato paste
Protein powder – a good quality one for shakes
Vanilla extract – make sure it is pure and does not contain glucose, sugar or fructose
Hummus – a couple of tablespoons with veggie sticks makes a great snack
FLOUR
During your weight loss pursuits, doing too much low carb baking is not recommended. Overall, it's best to stick to fresh foods. In saying that, there are times you need thickening agents for sauces – so keep whole wheat flour and arrowroot flour for these purposes.
And the lowest carb flours for cooking are almond flour or almond meal, coconut flour, chickpea flour, ground flaxseed meal, and sesame flour.
ALCOHOL
None for drinking. White and red wine for cooking only are okay.
BEVERAGES
Water – fresh filtered, at least 1.5 liters per day (around 50 fl.oz.)
Herbal teas
Green tea
Tea and coffee – maximum one per day
There may be a few other things not mentioned but basically that's your shortlist.
Although we did say keep food simple, that doesn't necessarily mean this food list will be easy for you to follow because it may be very different to what you're used to. This food list may seem limited but there are actually still loads of foods to choose from. In the coming days, we'll be showing you the types of delicious foods you can eat.
Please share, pin, or tweet this post. 🙂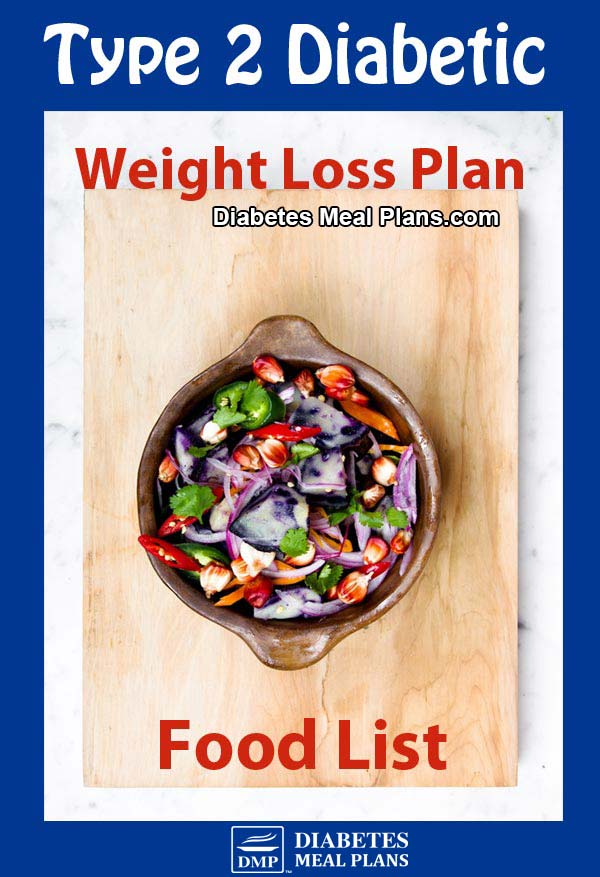 FOODS TO AVOID
SUGAR
All types of sugar, natural – honey, molasses, agave, maple syrup, and artificial sweeteners.
SWEET BEVERAGES
This includes sugary beverages, diet sodas and fruit juices, even if they are homemade.
REFINED PACKAGED JUNK
This is a clean eating kick start plan so all junk, packaged, processed foods should be minimized as much as possible. Focus on fresh, natural ingredients.
STARCHY VEGETABLES



Potatoes, sweet potatoes, corn, green peas (sugar snap/snow peas are fine).
SAUCES AND CONDIMENTS
Be careful when you buy anything in a bottle, jar, or can. Most of these contain way too much sugar, along with additives and preservatives we just don't need. Choose the products with the least amount of ingredients listed. Look for no added sugar options. The idea is to get used to eating simple clean food that isn't drenched in sugary sweet sauces, so get used to reading labels.
Always read food labels.
ALCOHOL
Not one drop of alcohol allowed for drinking, YOU CAN DO IT!
Red and white wines can be used in moderation for cooking flavor.
This food list is simple, but of course that doesn't mean this process will be easy, especially if you've been eating loads of crap. Weight loss is never an easy process, but it is made easier when we switch to healthy food sources. It takes a little time for the appetite and body to adjust so don't give up on yourself too early. And, don't give up too soon. Expect at least 3 months to see results. It took you time to put the weight on, it's going to take time to get it off.
By getting back to basics, you really do allow your metabolism to reset itself so your body has the best chance of trying to get back to proper function.
REMEMBER: Always get the advice of your doctor or healthcare team before making changes to your diet or lifestyle, especially if you are on medications.
Please share, pin, or tweet this post and invite your friends along. 🙂