If you're after deliciously tasty diabetic dinner recipes, look no further – below you'll find a collection of them.

They are not only mouthwatering good, they are easy to make – just the way we like most of our meals.
ENJOY!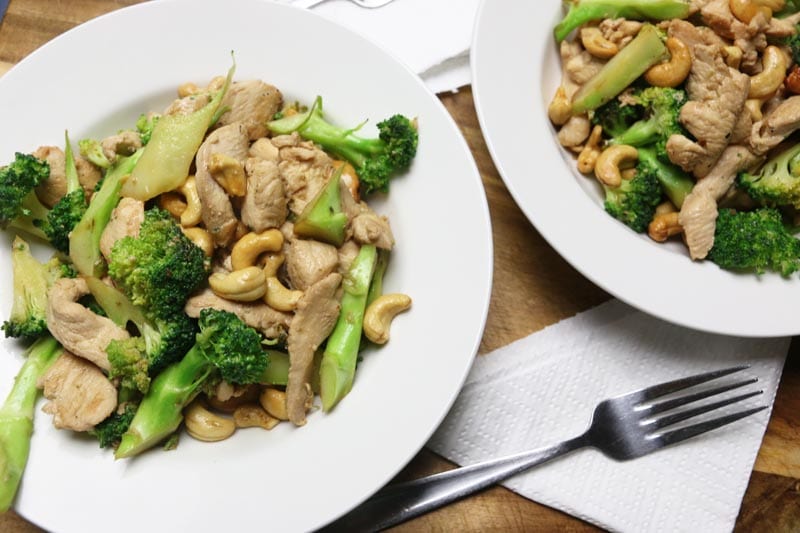 This dish packs both a flavor and a nutrition punch!
There's nothing better than juicy chicken and flavorful broccoli, garnished with crunchy cashews – all sweetened naturally with stevia. Yes, this dish has got all of that and more.
With 33 grams of protein and just 15 grams of carbohydrates per serving, this stir fry will keep you full for hours without knocking your blood sugar out of whack.
It's also a great meal to make ahead for a week of work lunches.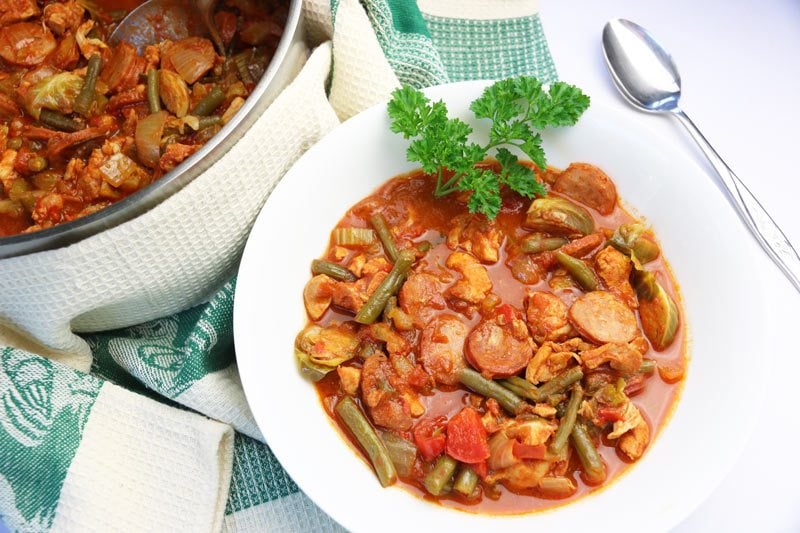 Fans of spicy food will love this thick and hearty stew. It's spiced with succulent chorizo sausage, sweetened with paprika, and packed with endless vegetables.
And best of all, it's a completely hands-off dish that can be made in your slow cooker!
Simply combine all the ingredients in your slow cooker and cook on 'low' for 3 hours or on 'high' for 6 hours. Your house will smell amazing in no time, and your taste buds will thank you for the experience.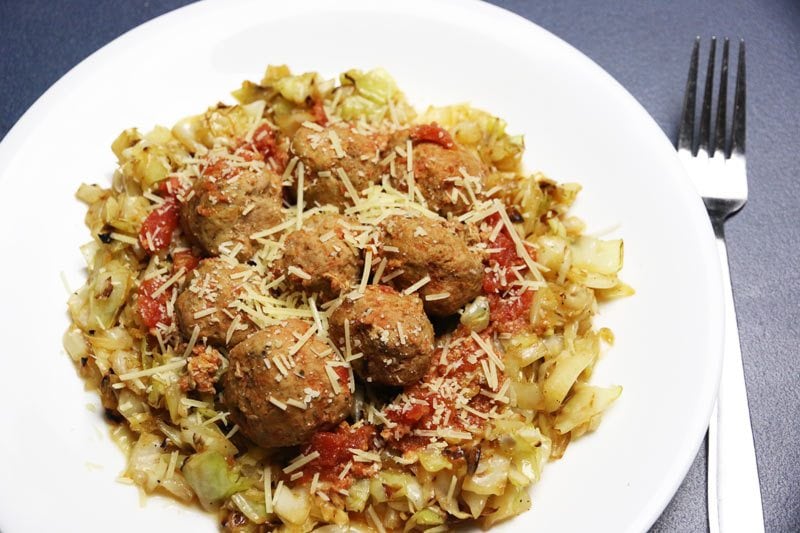 It can be tough to find low carb recipes that are satisfying, easy, and healthy, but these turkey meatballs definitely fit the bill.
They're a lighter twist on traditional beef meatballs, but they'll certainly keep you full for hours. And with only 5 ingredients, they couldn't be easier to make!
And of course, they taste simply incredible on top of cabbage rice or any other low carb base of your choosing.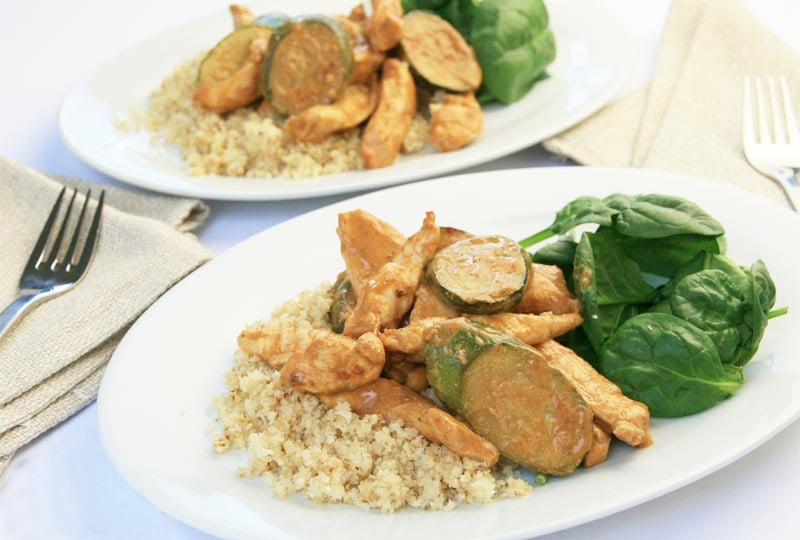 Another super easy 5-ingredient meal!
This curry comes together in 10-15 minutes but seriously tastes like it's been simmering for hours.
Thick, creamy coconut milk lends this dish a decadent quality, zucchini brings a boatload of fiber and nutrients, and the chicken packs a protein-punch that will keep you satiated and smiling.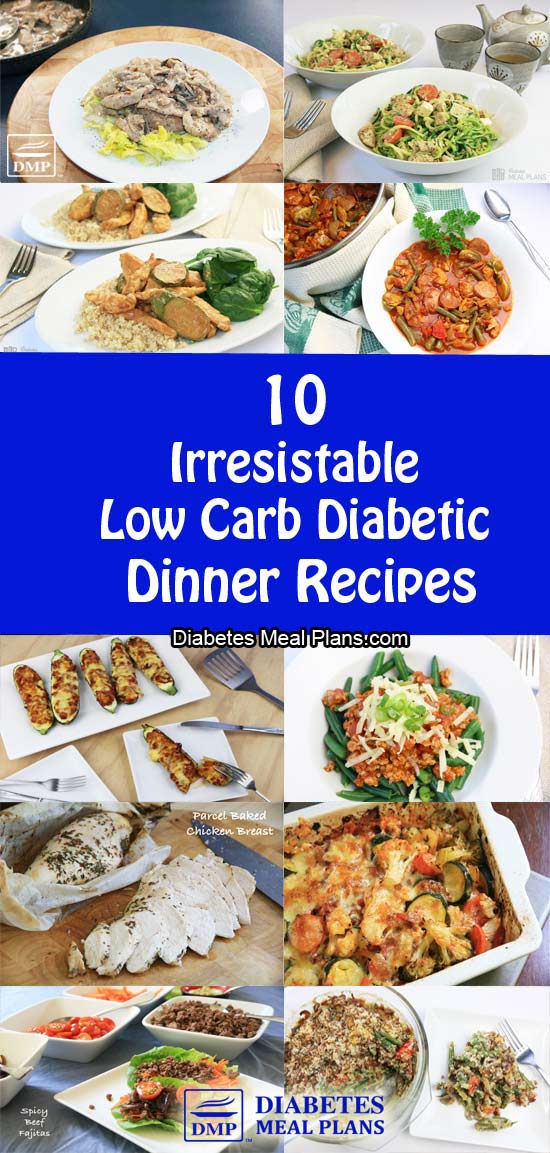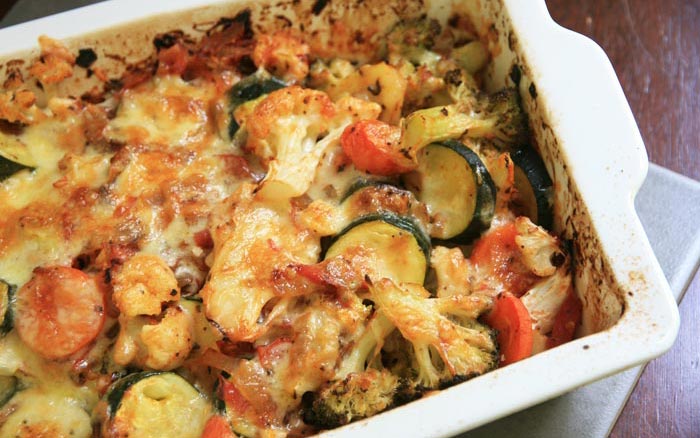 Ever have trouble getting enough vegetables into your diet each day? No more!
This cheesy vegetable dish combines onion, carrot, zucchini, broccoli, and cauliflower with cheddar cheese – which we know almost everyone loves!
In fact, this dish is one of our most popular recipes and one you really can't go wrong with.
It's great served either hot or cold (it makes particularly good leftovers, we think) and makes a great side dish for beef, chicken, or fish. Think of it as a healthy, possibly even tastier version of lasagna – without all that carb-laden pasta!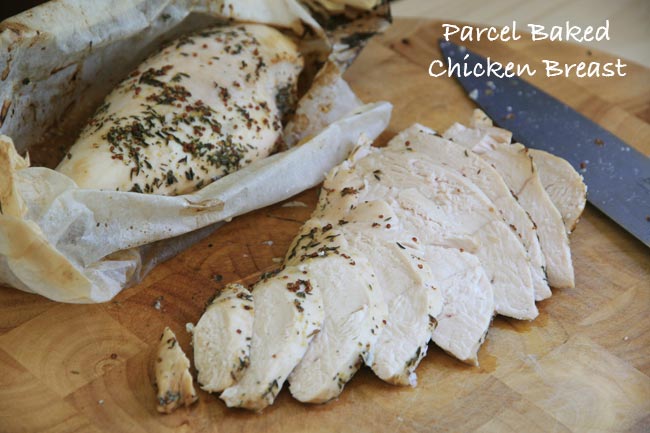 This is one of those recipes that will fool all of your friends into thinking you once attended a fancy French cooking school…but it's incredibly easy to make!
Using a 'parcel' is perhaps our favorite kitchen 'hack' when it comes to cooking succulent, moist and juicy chicken. The mustard honey-like dressing adds a sweet, slightly tangy touch that will make your taste buds so happy.
This dish makes a wonderful hot meal served with steamed vegetables, but the chicken also goes really well served cold atop a fresh salad.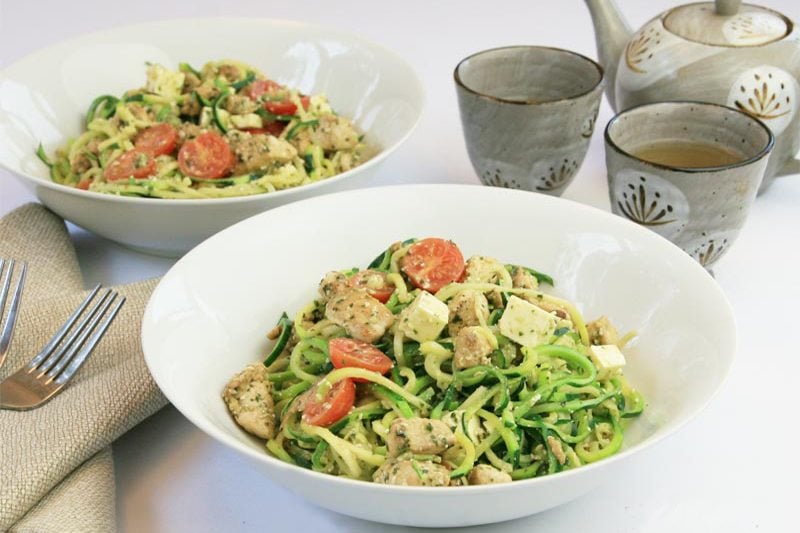 Ever had zucchini noodles – aka zoodles?
These crunchy, green veggie noodles could pass for regular pasta, but they're so much lower in carbs than the real thing – slashing your carbs and keeping your blood sugar levels in check.
The best part is, they taste incredibly moreish!
Our pesto recipe is wildly easy to make; and, like many of these recipes, this Chicken Salad can be served hot or cold. Try it both ways and see which you prefer.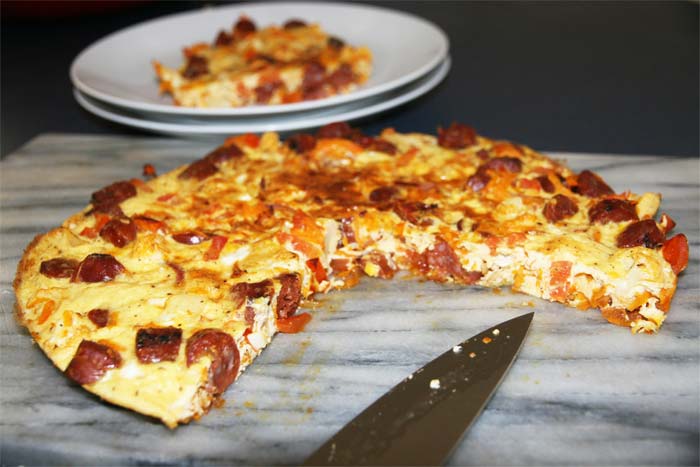 Pizza for breakfast?!
You may be thinking that there's no way that could be 'allowed' in a healthy diabetic diet. But that's where you're wrong…this pizza recipe is pretty healthy, scrumptious, and so much fun to make and eat!
The cauliflower-egg crust is high in fiber and protein, and the beef sausages pack a ton of flavor in. This dish clocks in at just 14 grams carbs and 286 calories per generous 1/3 serve.
Now that's a reason to eat pizza for breakfast! And of course, it's equally suited to dinner as well.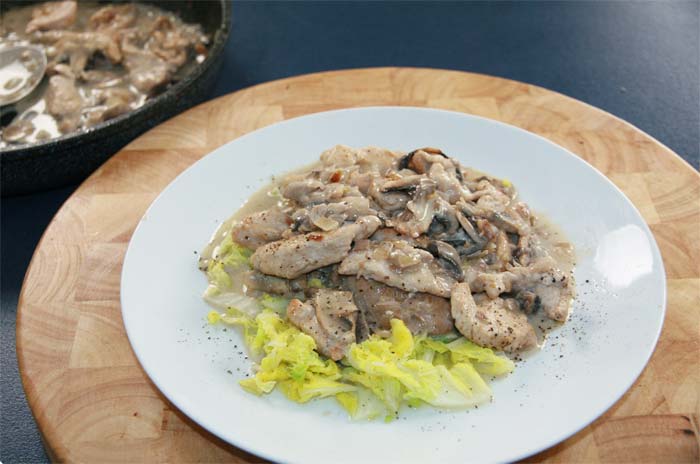 This low carb recipe is rich and luscious, fit for a celebratory meal or a regular weeknight!
Coconut cream (or sub regular cream) and mushrooms combine to form a delicious savory sauce, which is thickened with almond flour. And Chinese cabbage serves as a satisfying low carb base.
The result? A gourmet-level dinner that will impress your friends and family to no end – YUM!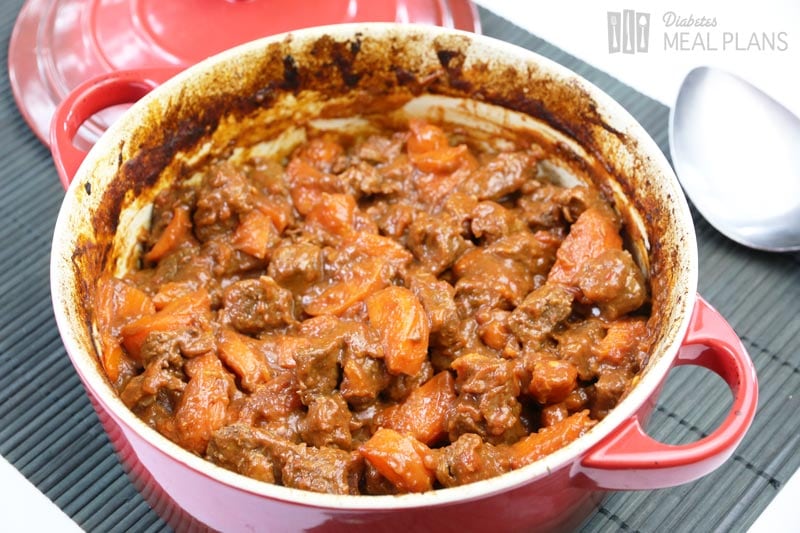 There's probably no dish more hearty and homey than chili, is there?
Coming home on a cold night to a crockpot that's been bubbling for hours and filled the house with a pleasant aroma… Mmmm… that's one of life's pleasures.
This recipe can be whipped up super easily either in the crockpot or as a casserole, and it also keeps well in the freezer, making the perfect 'big batch' make-ahead meal.
Serve it alongside a bed of greens for a crowd-pleasing recipe that truthfully tastes great any time of year.
BON APETIT!!