Reader question:
What about diet coke? I love it but I am concerned about drinking it because I have type 2 diabetes.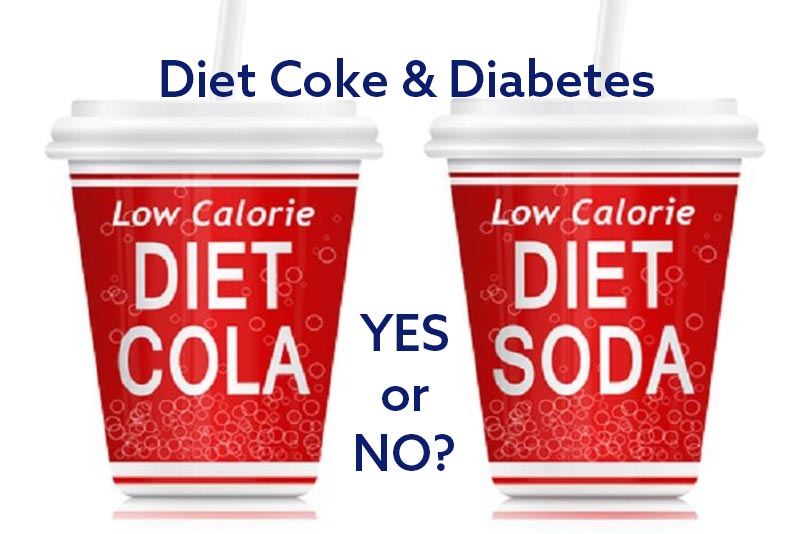 Before we dig into this question let's take a look at the ingredients in diet coke and coke zero because they are pretty much the same thing.
Diet Coke Ingredients
Diet Coke
Ingredients: Carbonated water, caramel color, aspartame, phosphoric acid, potassium citrate, natural flavors, citric acid, and caffeine.
Coke Zero
Ingredients: Carbonated water, color (caramel E150d), phosphoric acid, sweeteners (aspartame, acesulfame K), natural flavorings including caffeine, acidity regulator (sodium citrate). Contains a source of phenylalanine.
What we are majorly concerned about here are the artificial sweeteners highlighted in bold.
The Myth About Diet Drinks
It's interesting because 'diet' drinks and 'diet' foods were largely introduced from the 1960s aside the discovery of many of the artificial sweeteners. Being that we had a growing obesity problem we thought that these high intensity sweeteners would help people cut out sugar filled sodas and therefore reduce their calorie intake.
While this is a good philosophy, it hasn't turned out to be quite like that at all. Our rates of diabetes and obesity have sky rocketed since then. So have diet drinks helped the problem?
Definitely not.
In fact, evidence shows the opposite effect, that diet sodas increase weight gain rather than help weight loss. Artificial sweeteners disrupt hormonal and neurological signals of hunger and fullness, meaning they mess with your normal metabolism and interfere with the messages that should occur.
I wrote about all these artificial sweeteners recently over here, and I'd recommend you read it.
What The Stats Show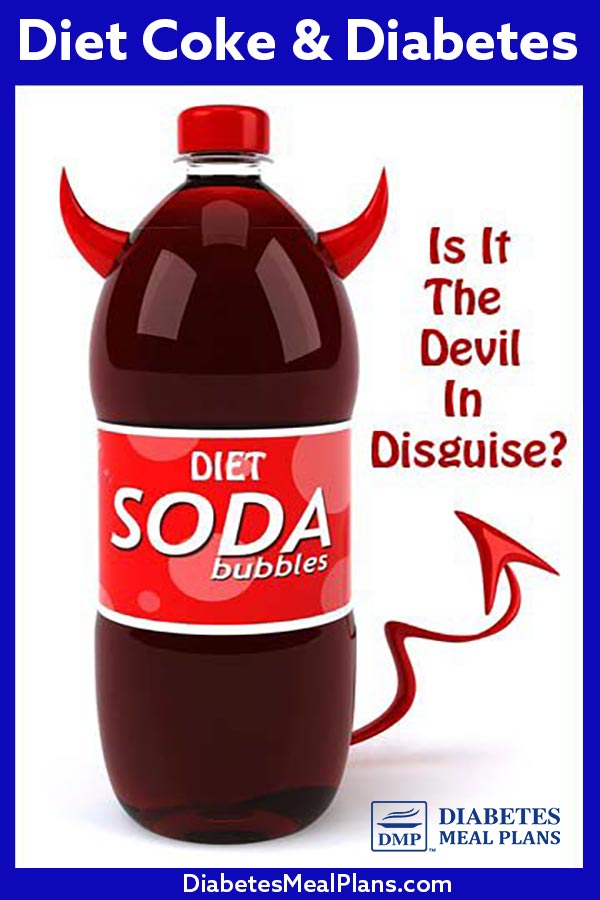 People who consume diet drinks have:
200% increased risk of weight gain
36% increased risk of prediabetes or metabolic syndrome
67% increased risk of diabetes
As you can see from those stats it doesn't really indicate anything positive does it?!
As Dr Mark Hyman says:
You can't outsmart Mother Nature
Diet Coke and Diabetes
So to answer the question above…diet coke and diabetes, YES or NO?
The evidence definitely says no. And I say no too. I never recommend artificial sweeteners for people with diabetes.
If you want to use it as a 'buffer' to lower your intake of sugar filled sodas then go ahead. Sometimes we do need a step down before total elimination. But if you do this you have to have a plan to get rid of diet sodas too.
Set a date and work towards eliminating it out of your diet completely.
If you currently consume diet coke or sodas, then you need to do the same. Work towards eliminating it out of your diet because it's not helping improve your condition in any way shape or form!
Wishing you the best in health 🙂
P.S. Do you drink diet sodas? Did you already know this info or is it totally new to you? Or maybe you've had some success and cut it out?
Share your thoughts and comments below.