We often get questions around what the best sweeteners are to eat when you have type 2 diabetes.
This includes everything from regular sugar to honey to agave. But today we're covering the myths, truths and facts about coconut sugar.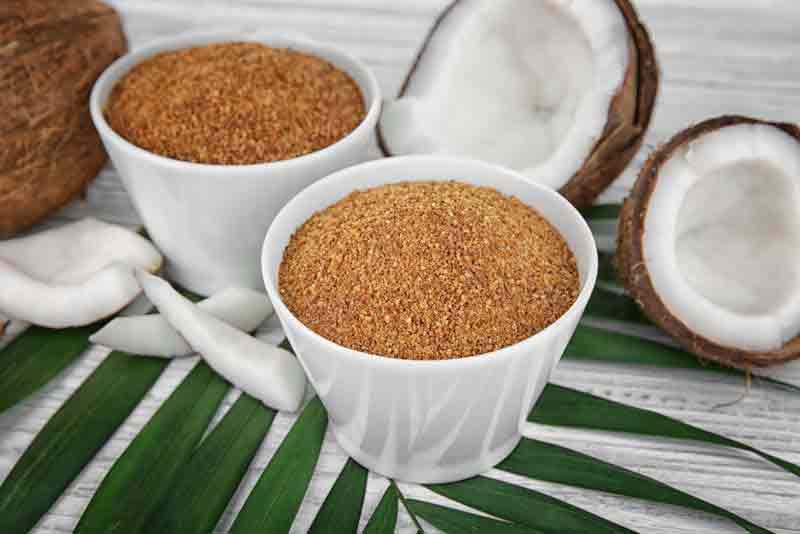 What is coconut sugar?
Despite what you may think, coconut sugar is not made from the milk or meat of the coconut itself. It is actually derived from cutting the flowers of the coconut palm tree and draining the sap.
The sap is then processed in two steps: it is heated and condensed into a thick syrup, and then it is reduced to a grainy, crystal-like form.
Coconut sugar should not be confused for palm sugar, as this comes from the sugar date palm. Though overall, their nutrition facts don't differ all that much.
East Asian countries like the Thailand, Indonesia, and the Philippines are the largest coconut producers in the world – and therefore, the largest producers of coconut sugar. But you will also find coconut palm trees in tropical areas of the U.S. and Latin America.
Coconut Sugar Nutrition Facts
Some people assume that coconut sugar is healthier than other sugars because it has nutrients like potassium, phosphorous, magnesium, and vitamin C.
However, these nutrients are present in such small amounts that you would have to eat an entire bag of coconut sugar to get a significant amount of them. It would be a whole lot easier to get those same nutrients by enjoying some vitamin and mineral-rich fruits and veggies throughout the day.
Plus, just like regular sugar, coconut sugar is still high in carbs. So for a low carb diabetic diet, it doesn't really fit. Most sugars don't, seemingly 'natural' or not.
Check out the following stats comparing the glycemic index (GI), number of calories, and amount of carbohydrates in four common sweeteners.
Coconut Sugar (1 tbsp)
Gl: 35
Carbs: 12g
Calories: 45White Sugar (1 tbsp)
GI: 55-84
Carbs: 12.6g
Calories: 48Raw Honey (1 tbsp)
GI: 50
Carbs: 17g
Calories: 70Stevia (1 tbsp)
GI: 0
Carbs: 0
Calories: 0
As you can see, when it come to the amount of carbs it contains, it is clear that coconut sugar is right up there next to white sugar and honey.
Coconut sugar is made up of 78-89% sucrose – think, the same as any type of sugar. Sugar = sucrose. So overall this makes coconut sugar exactly the same as sugar, in so many ways.
While it does have a lower GI than both white sugar and honey do, this is somewhat deceiving. Nutrition researcher Catherine Saxelby, says that: "While most websites and packs claim coconut sugar has a low GI of 35, this is based on only ONE study using 10 volunteers done in the Philippines, a country with a lot of coconut to sell."
In actual fact, the GI of coconut sugar is likely much higher.
Our take is, you still want to steer clear of coconut sugar because of the carbs — that is, if you want to keep your blood sugar and A1C in check — and we hope you do!
When you compare coconut sugar to the natural sweetener stevia, which contains zero carbs (hooray!), then it seems obvious which sweetener is the best choice for diabetics. An extra bonus of choosing stevia over other sugars is that it has a GI of zero.
Research has shown that stevia won't raise your blood sugar at all and provides several health benefits. That's why it is our preferred sweetener of choice. Plus, another bonus is it's calorie free, too!
The Coconut Sugar Myth
Myth: The common assumption is that since coconut flour and coconut oil are good for diabetics to eat, coconut sugar will be just as healthy. After all, alternative 'natural' sweeteners are always healthier than regular white sugar, right?
Truth: It might seem logical to generalize that all coconut products are healthy for you, but that just isn't true.
As you read earlier, coconut sugar is not even made from the same part of the plant as coconut oil and coconut flour are, so the sugar bears none of the nutrients.
For instance, coconut oil is known as a "superfood" because it is full of fatty acids that promote brain health, improve cholesterol levels, and provide antiviral and antibacterial properties.
Coconut sugar, on the other hand, has none of these health benefits. A cup of coconut sugar is just a cup of simple carbs that will spike your blood sugar levels and will likely leave you feeling worse for wear in the long run.
So What's the Take on Coconut Sugar Then?

While the coconut sugar fad may still be in full swing, we don't recommend it as a good choice for diabetics. It is high in carbohydrates and full of empty calories because it has no nutritional value.
It's important to remember that no matter what form it comes in, sugar is still sugar!
White sugar, brown sugar, raw sugar, or coconut sugar…they are just extra carbs with little else to offer.
Your body does not care if the coconut sugar came in a fancy package that you bought at a "health food store." That sugar is still going to absorb quickly and rush into your bloodstream, just as if you had eaten a piece of cake or candy made with regular sugar.
But don't despair. This doesn't mean you're doomed to live without sweet treats. That's where stevia comes in.
Stevia is our preferred choice of sweetener because it has no carbs, no calories, and it doesn't raise your blood sugar.
Check out this delicious 5 Minute Chocolate Cake Recipe. We use chocolate flavored stevia extract to make this decadent number.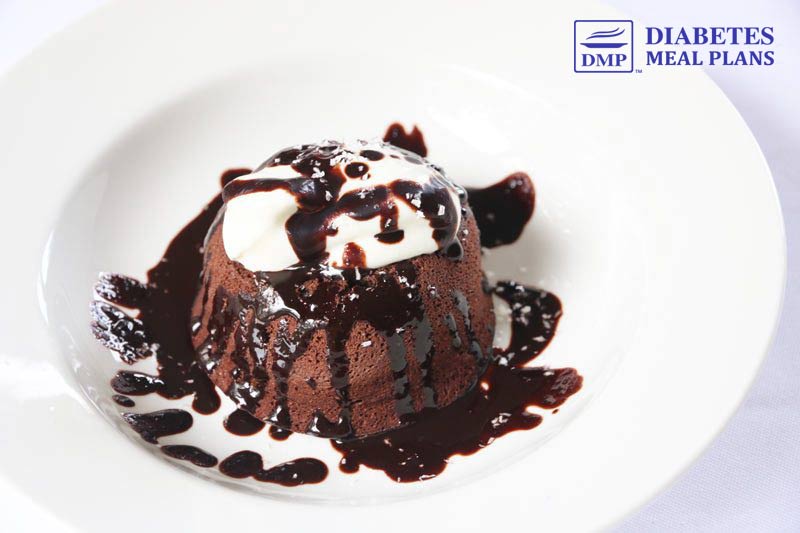 Stevia comes in a variety of flavors – plain, caramel, coconut, lemon and chocolate.
By using stevia (or monk fruit, erythritol or xylitol – steer clear of artificial sweeteners), you can keep your blood sugar under control without depriving yourself from enjoying dessert!
Please pin, tweet or share this info to help others. Thanks. 😉