As someone with type 2 diabetes or prediabetes maintaining a healthy blood sugar range is paramount for good health. It's important to be able to interpret your own sugar level to know how to improve your diabetes control.
To help you understand what your numbers mean, we've gathered up some real life questions from our members and subscribers below.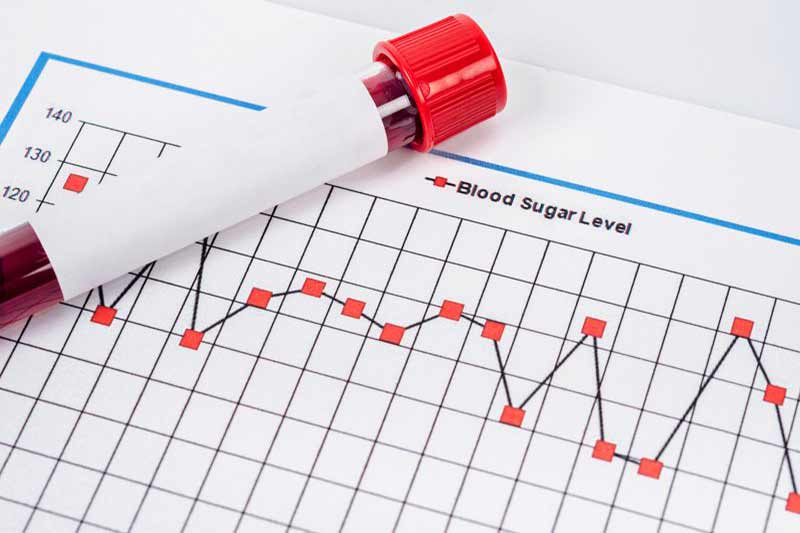 JUMP TO: Healthy blood sugar range defined | Questions and Answers | How to achieve and maintain a healthy range
Healthy Blood Sugar Range Defined
If you're still confused about what a healthy blood sugar is, use the chart below as a diagnostic reference. Note that some diabetes organizations have slightly different cut-offs, but in general this is the criteria for each.
Normal Healthy Range
Fasting: 70-99 mg/dL (4-6 mmol/L)
2-hours after meal: <140 mg/dL (<7.8 mmol/L)
Prediabetes
Fasting: 100-125 mg/dL (6.1-6.9 mmol/L)
2-hours after meal: 140-199 mg/dL (7.8-11 mmol/l)
Type 2 Diabetes
Fasting: >126 mg/dL (>7 mmol/L)
2-hours after meal: >180 mg/dL (>11.1 mmol/L)
In some instances your doctor may provide alternate recommendations, but in general your goal is to maintain near normal levels as best as possible.
Meaning, your goal is to aim for a
Fasting range of

70-99 mg/dL (4-6 mmol/L)

2-hour post-meal range of <140 mg/dL (<7.8 mmol/L)
This can take some work and time to achieve.
The reason it's important to get your blood sugar as close to normal as possible, is because chronically high blood sugar can lead to complications such as permanent nerve damage, kidney damage, or eye damage.
These complications won't happen after a single high reading, they occur after months and years of uncontrolled diabetes.
And although more often associated with type 1 diabetes, it is possible for your blood sugar level to drop too low. This is known as hypoglycemia.
People on insulin, glucose lowering medications such as sulfonylureas, or those with irregular eating patterns are most at risk for low blood sugar.
Hypoglycemia is defined as a blood glucose less than 70 mg/dl (3.9 mmol/L.)
Symptoms include:
i

ncreased heart rate

Shakiness

sweaty palms

weakness or fatigue

pale skin

increased hunger
Low blood sugar reading is a cause for concern. Left untreated, you may develop confusion, visual disturbances, seizures, or loss of consciousness. Treating a low reading immediately is necessary to prevent these types of complications.
While in theory it may seem simple enough to maintain blood sugar levels between 70-100 mg/dL (and under 140 mg/dL after meals), for many people this is easier said than done.
Healthy Blood Sugar Range Q&A
Below are real comments from our subscribers with practical questions about staying within a healthy blood sugar range.
I'm concerned about low blood sugar. I was told to eat something if my blood sugar at bedtime was 102 (5.7) and below. What is the danger zone for low blood sugar?
A blood sugar around 100 mg/dL (5.6 mmol/l) isn't necessarily a cause for concern, but if the number continues to drop throughout the night it could become a hypoglycemic probleme
First, consider if you are someone with history of hypoglycemia, or are on a medication that would put you at risk for low blood sugar. If possible, finish getting ready for bed and re-check in 45-60 minutes to get a better sense your blood sugar trend.
Also, consider how you are feeling – do you have any of the symptoms of hypoglycemia? (see above)
If you recently (within the past 60 minutes) ate a carbohydrate containing snack then realize that your blood sugar will likely continue to rise overnight. On the other hand, if you went for a walk after dinner then it's more likely your blood sugar will continue to drop overnight.
What is the blood sugar number to try and reach in the am? Is a number above 125 (6.9) okay? Or what about a high number? What should you try to maintain in the afternoon?
Refer to the chart above. The goal is to maintain a fasting blood sugar reading under 100 mg/dL (6 mmol/L), although under 125 mg/dL (7 mmol/L) is more realistic for some.
High morning blood sugar can be a problem for many. Ensure you are getting adequate sleep. You might also find that consuming a protein-fat combined snack, such as a handful of nuts or a few slices of cheese, before bed helps with morning blood sugar.
When checking 2 hours after a meal your goal is to maintain levels under 140 mg/dL, or 7.8 mmol/L, or as near to this as possible.
What level is considered a high or low blood sugar level?
Fasting blood sugar above 100 mg/dL (6 mmol/L) are considered abnormal and classified as prediabetic.
Post prandial (after meal) levels above 140 mg/dL (7.8 mmol/L) are considered high as well. A reading under 70 mg/dL (4 mmol/L) is considered low.
My blood sugar is high, is it possible to lower my blood sugar without any diet?
In theory anything is possible, but your diet is one of the most effective ways to lower blood sugar.
You should not look at it as 'going on a diet' but instead approach it as a 'life long way of eating' that will be friendly to blood sugar and health.
Your doctor may prescribe medications to help lower blood sugar levels. However these medications will work best when paired with a healthy, low carbohydrate diet.
If you continue to eat sugary-junk, you will likely need higher doses of the medication and remember that all medications have unwanted side effects. Don't rely on medication alone to improve your health.
Exercise is another effective way to lower blood glucose, but again, this works best when paired with a diet rich in non-starchy vegetables, protein, and healthy fat sources.
What is the average blood sugar for a 40 year old man?
Regardless of age or gender, your goal is to maintain near normal blood glucose levels between 70-100 mg/dL (and under 140 mg/dL after meals).
Please pin, tweet or share; then keep on reading.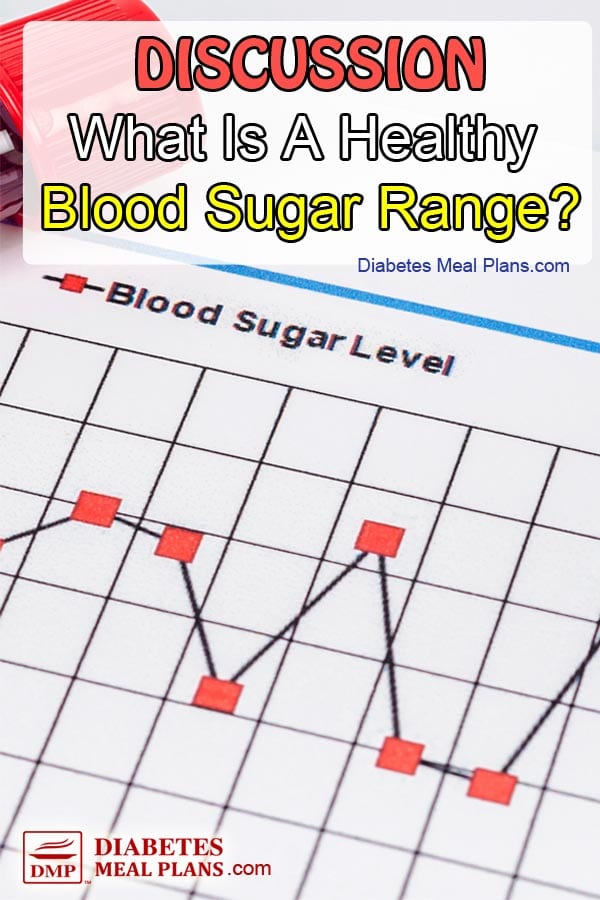 Should I be monitoring my blood sugar to achieve a healthy range?
Yes! It's always encouraged that you check your blood sugar first thing in the morning and then 2 hours after your biggest meal.
Some people may prefer to check more often, especially those with poor control. Checking more frequently can help you identify patterns in your daily readings, which can help you and your doctor make lifestyle and medication adjustments to improve overall control.
If you are at risk for hypoglycemia it may also be smart to check before and/or after exercise and before bed. Work with your doctor to determine the most important times for you to check your blood sugar.
More information regarding selecting and using your blood glucose monitor can be found over here.
Why are morning figures between 115-220 (6.4-12.2) yet blood sugar is within non diabetic guidelines the rest of the day?
One common cause of high morning blood sugar is known as the Dawn Phenomenon.
Around 3-4 am your body naturally produces several hormones including, glucagon, epinephrine, growth hormone, and cortisol, that result in a rise in blood glucose. This "phenomenon" occurs in every individual, but as someone with type 2 diabetes or prediabetes, you lack the ability to counteract these hormones and lower your blood glucose.
Another point to remember is that your body produces glucose 24/7 because certain cells in your body require a constant fuel source. Even if you are sleeping or have skipped a meal, your liver will still break down glycogen to produce glucose and cause a rise in blood sugar.
The good news is that there are things you can do to help mitigate this rise in blood sugar.
One small study found that consuming 2 tablespoons apple cider vinegar with 1 ounce cheddar cheese prior to bed effectively lowered morning sugars. The lowering effect was greatest in those people with the highest fasting blood glucose which is great news for those with significant rises overnight.
Alternatively, consuming a bedtime snack containing both protein and healthy fat can also help lower morning blood sugar. Suggestions include a spoonful of peanut butter or a small portion of chicken with olives.
Some supplements such as berberine, cinnamon or chromium may be useful as well.
How much weight do I need to lose until my blood sugar levels are normal?
Experts typically recommend initial weight loss between 5-10% of your body weight.
For example, if a 240 pound man wants to lose 5% of his body weight then he would need to lose about 12 pounds initially. (240 x 5%). Of course, long term goals should include losing any excess weight until you reach a healthy BMI.
Setting a S.M.A.R.T goal can help make your goal more achievable and realistic.
In a weight loss intervention study published by the American Diabetes Association participants lost an average of 8.6% of their weight, which on average lowered their A1c from 7.3% to 6.6%. Another study confirms modest weight loss (5%) significantly improves cardiovascular risk.
Weight loss helps to sensitize your body to insulin and decrease inflammation – both of which are great things in terms of your diabetes health!
However, just keep in mind, weight loss alone won't bring blood sugar levels down – your diet will have the greatest impact on your numbers, especially your carbohydrate intake.
What To Do To Achieve/ Maintain A Healthy Blood Sugar Range
If you find you're having trouble keeping your sugar levels between 70-100 mg/dL (and under 140 mg/dL after meals), here are a few tips to help get you started:
Start with your diet
Carbohydrates are the nutrient that most affect your blood sugar levels (compared to protein and fat.)
Based on research we encourage people with type 2 diabetes and prediabetes to follow a low carbohydrate diet.
Be Consistent
Keep your intake of carbohydrates consistent; many of our members find 50-80 grams of carbs per day is the sweet spot.
Consistency can help your doctor adjust medication to keep you in range. Don't skip meals either, as this can throw off your consistency!
Monitor
Check your blood sugar several times per day, especially in the beginning when you're trying to gain better control.
Not all doctors recommend this as part of your diabetes regimen, but think, how will you know if you're staying within range if you aren't regularly checking?
Record everything!
If you're numbers are bouncing around, spend a week recording your food intake, activity level, and blood sugar in one chart. This will allow you to see trends and make adjustments to keep you within range.
Hope all those questions and answers and tips help you achieve a healthy blood sugar range.
If you have more questions, feel free to leave your comments below and we'll answer them!