Believe me, there is great power in the food you eat.
It can heal or it can harm. And if you have the choice, I hope you'll use it to heal yourself.

We've covered the top 10 foods to avoid over here. Now let's cover the top 10 best foods to eat as a type 2 diabetic — the benefits for you are lower blood sugar levels, improved insulin sensitivity, lower A1C, reduced cholesterol, and more…
1. Green leafy vegetables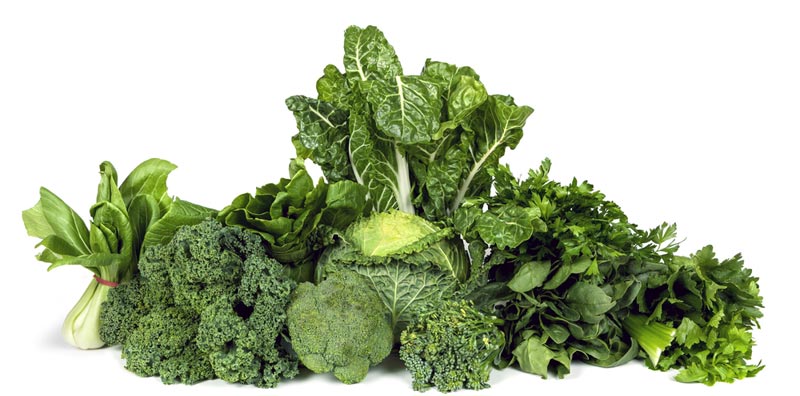 These dark and vibrant nutrient powerhouses are ranked by the CDC as being among the most nutrient-dense of all vegetables. They're packed with iron, calcium, magnesium, and vitamins A, K, and C, among others.
Eating nutrient dense foods is particularly important for type 2 diabetics, as we know there are often several deficiencies in many people. Correcting these deficiencies helps correct metabolic imbalances by deeply nourishing your cells and decreasing inflammation.
Green leafy vegetables can also moderate fat composition in the liver and have been shown to be an effective blood sugar and cholesterol-lowering agent.
Great choices include spinach, mustard greens, kale, Swiss chard, collard greens, and arugula. But of course there's also lettuce, bok choy, parsley and others.
Aim to add green leafy vegetables to every meal. You can eat them as a side salad or base. And try switching up your greens every week so you gain all the benefits.
2. Non-starchy vegetables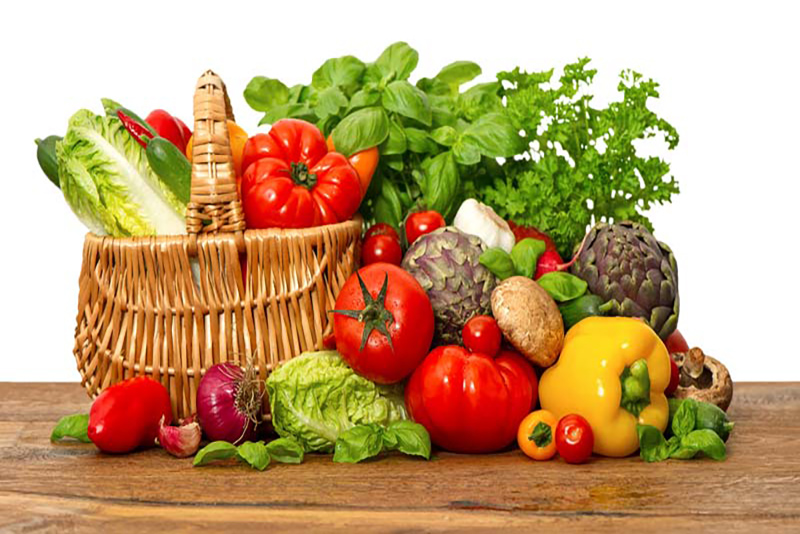 As a diabetic, eating a low carb diet is going to help you manage your blood sugar levels. And non-starchy vegetables can help you do it.
They are not only low carb, but fiber-rich, chock-full of vitamins and minerals, and low in overall calories. For instance, one red bell pepper contains over 50% of your recommended daily allowance (RDA) of vitamin C, but will only set you back just 37 calories.
Non starchy vegetables have a low glycemic index, which means they won't affect your blood sugar as quickly as higher glycemic index starchy vegetables will.
Some of the best veggies in this category, aside from dark leafy greens, include asparagus, zucchini, peppers, parsley, cauliflower, green beans, tomato and celery. But again, there's a huge variety to choose from.
Overall, non starchy vegetables should make up the bulk of your every day diet so don't be scared to load up your plate – they'll fill you up, reduce cravings, and help you manage blood sugar better.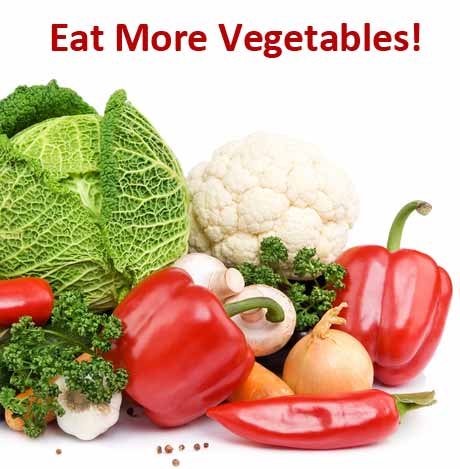 We actually need fats for many reasons – to convert fat soluble vitamins, to create bile acids, to produce a variety of hormones, as an energy reserve, and more.
Contrary to popular belief, fat does not make you fat. Nor does healthy fat increase your cholesterol levels.
When you eat a lower carb diet, it's completely normal to replace some of the lost calories you'd get from high carb foods, by eating more fats. In fact, A healthy low carb diet is made up of 40-50% fat, sometimes up to 70-80% in those following a very low carb ketogenic diet. That's not what we recommend here, but just a demonstration that fat in the diet is not as harmful as you may have been led to believe.
But of course, there are some fats that are healthier than others, particularly for people with diabetes. For instance, olive oil, avocado, nuts, seeds, and coconut oil are all healthy sources of 'good fats' that you can feel confident eating.
Olive oil in particular is a great addition to your diabetic diet. It's a monounsaturated fat that is rich in polyphenols and compounds that are beneficial to your health. It's been shown to reduce A1C and blood glucose by promoting glucose transport into cells, lower cholesterol by inhibiting fat synthesis in the liver, reduce oxidization of LDL (bad) cholesterol, and reduce inflammation.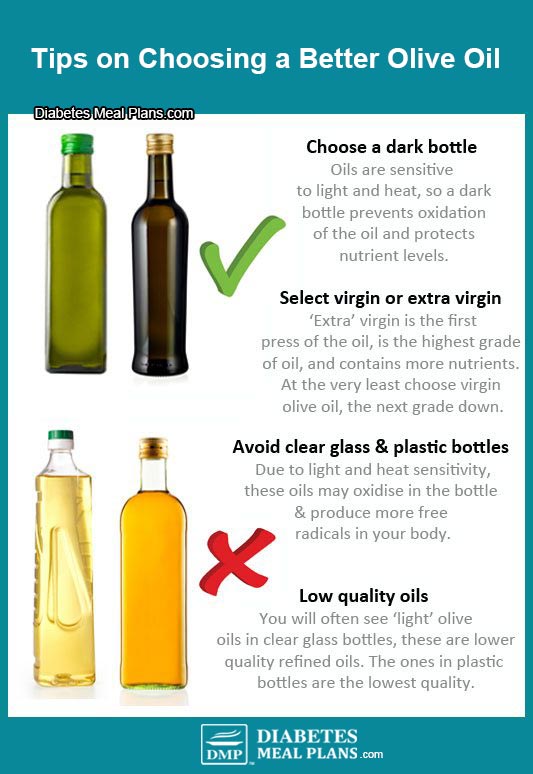 Other great oils include macadamia nut oil, avocado oil, flax seed oil and sesame oil.
Avocados are another great source of healthy monounsaturated fats, making up 71% of it's contents. It has all of the same benefits as olive oil, and it's also high in fiber (both soluble and insoluble), which is helpful for blood sugar and insulin control, along with reducing cholesterol.
For example, after 7 days of eating a high avocado diet, total cholesterol levels were shown to decrease by 17% in patients with high cholesterol, 22% decrease in LDL and triglycerides, and an 11% increase in HDL (good) cholesterol.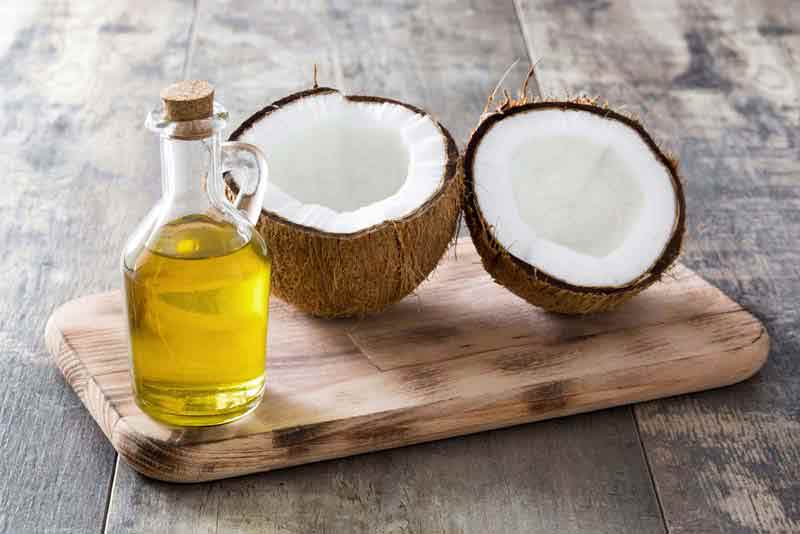 Coconut oil contains a medium chain fatty acid called lauric acid. Medium chain fats help boost metabolism, which can help with weight loss, specifically belly fat; they help reduce appetite and food cravings, reduce cholesterol, and kill pathogenic bacteria, yeasts and fungi in the intestinal tract.
Lean meats are another strong choice, and fatty fish like sardines, salmon, and tuna are great sources of omega 3 fatty acids, which can reduce cardiovascular risk factors. Plus, omega 3 fats are highly anti-inflammatory!
4. Chia seeds
These tiny black seeds are a true superfood. Just two tablespoons of chia seeds contains a whopping 10 grams of fiber (one-third of your recommended daily intake). This amount of fiber alone will have a positive impact on blood sugar and cholesterol levels.
On top of their fiber-punch, two tablespoons of chia seeds will provide 4.7 grams of protein, and 9 grams of fat – mostly omega-3 fatty acids. They are also a rich source of calcium, magnesium, phosphorus, potassium, zinc, iron, niacin, and vitamin A, and they bring a great many heart-healthy benefits.
All these nutrients mean chia seeds are loaded with antioxidant capacity and these antioxidants protect the sensitive fats in the seeds from going rancid. This means you don't consume fats that promote oxidation of LDL cholesterol and heart disease.
They also help with weight loss. In a study of overweight or obese patients with type 2 diabetes who consumed either chia seeds or oat bran on a daily basis for six months, chia seeds led to greater weight loss (4.1 pounds/ 1.9 kg compared to 0.6 pounds/ 0.3 kg) and reductions in waist circumference, along with reducing proinflammatory molecules (CRP) linked to risk for heart disease.
Try this delicious Chocolate Chia Seed Pudding.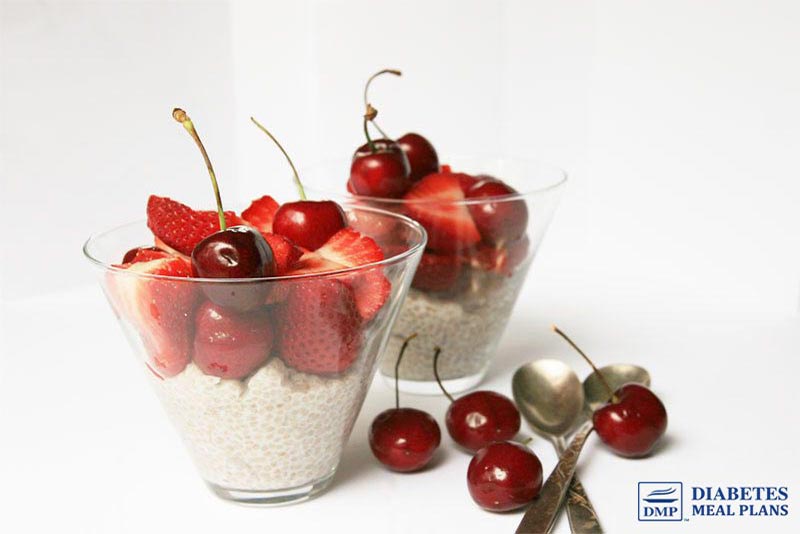 5. Green tea
Most of the benefits of green tea come from phenolic compounds called catechins.
The active catechins are: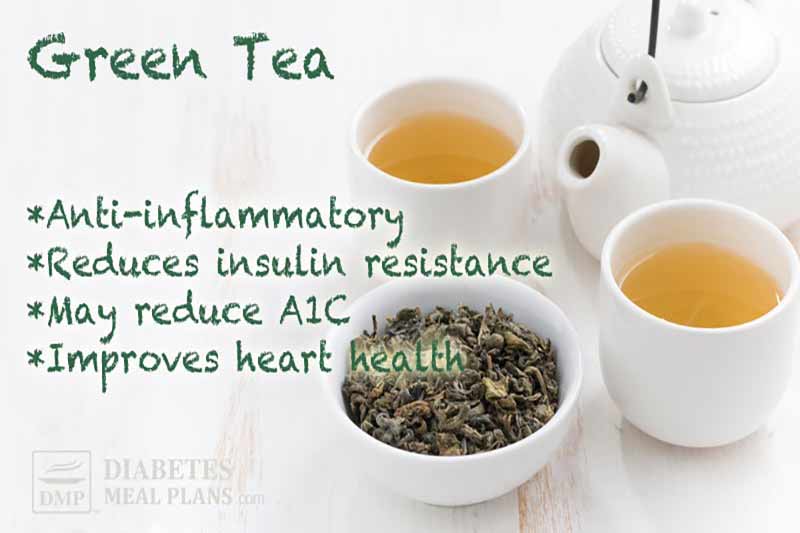 Due to these catechins, green tea is highly anti-inflammatory, as these targets the proinflammatory molecules (cytokines) directly.
Cytokines have been found to be elevated in both prediabetic and diabetic people and we know that inflammation plays a central role in diabetes, which is why adding beneficial beverages such as green tea is so great.
These catechins also have high antioxidant capacity with the ability to scavenge reactive oxygen species (aka free radicals) and stop pro-oxidant enzymes. What that means is it stops more production of free radicals and this helps slow down the inflammatory process as well.
Green tea can also help reverse insulin resistance and protect against heart problems.
Aim for one cup a day, as even that will make a big difference, reducing your chance of coronary artery disease by 10%. Three cups can decrease your risk of stroke by 21%, four cups decreases body fat, and those who drink five or more cups have a 26% lower risk of dying from cardiovascular events — overall, that's pretty darn impressive!
Please pin, tweet or share; then keep on reading. Thanks!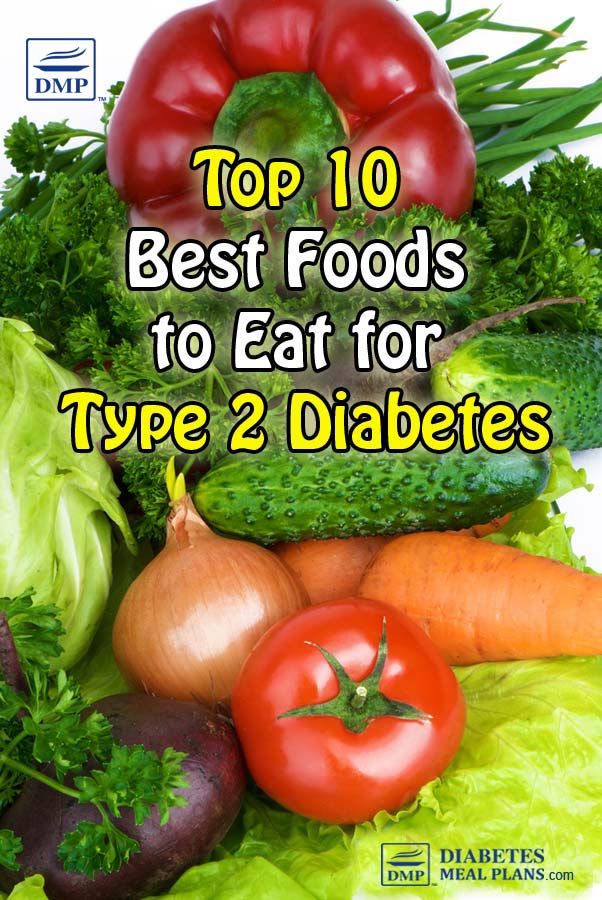 6. Fresh herbs and spices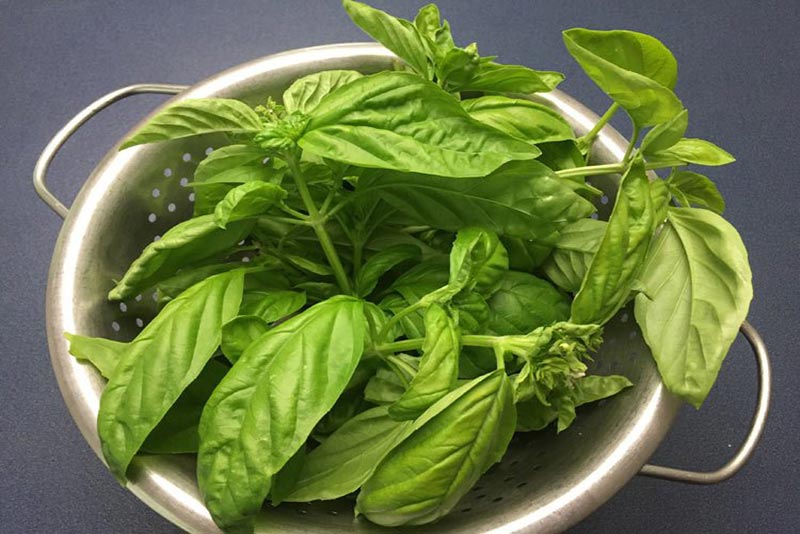 Not only are fresh herbs and spices aromatically enjoyable, many are nutritionally potent due to their high polyphenol content. And of course, they can improve the taste of nearly any dish. 🙂
Turmeric is a bright-yellow spice that has been used for centuries in Ayurvedic medicine. It is a principal ingredient in curry, but with its mild flavor its a spice that can easily be added to any meal.
Curcumin, the major polyphenol in turmeric, has been widely studied for its powerful anti-inflammatory properties on all types of health conditions, including type 2 diabetes. And we already know why reducing inflammation is a good idea – it prevents the development of complications and other health issues.
If you do ingest turmeric, whether in spice or supplement form, be sure to eat some black pepper with it; this greatly increases your body's absorption of curcumin.
Sage is another great anti-inflammatory herb, containing compounds that are great for gut bacteria and it has the ability to directly decrease pro-inflammatory molecules while increasing concentrations of anti-inflammatory molecules.
Basil is also a nutritional superstar!
This tasty green herb works similar to sage, decreasing pro-inflammatory molecules while cranking up your anti-inflammatory defenses, and it's also been found to have antidiabetic properties, with an ability to suppress glucose release, inhibit, and/or stimulate the conversion of glucose into glycogen.
Try this delicious Homemade Basil Pesto.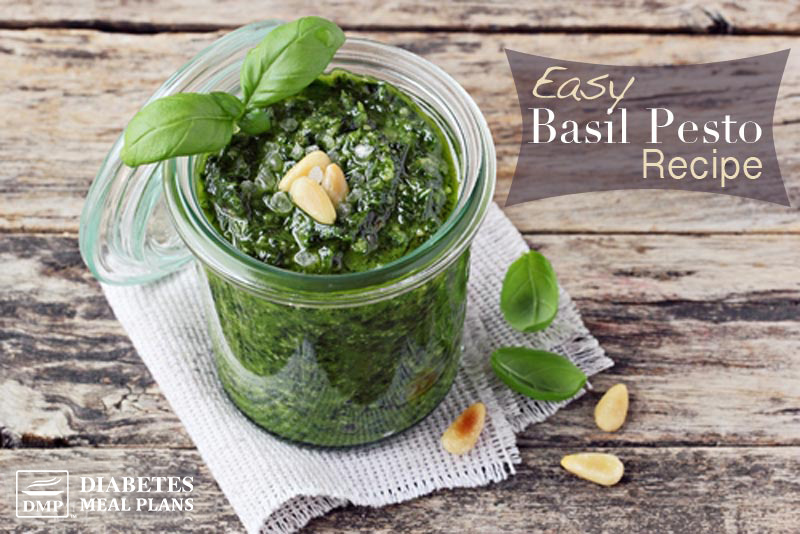 Parsley has strong antioxidant, antifungal, and anti-inflammatory properties, and it can also be used to regulate blood glucose and hypertension.
Really, the benefits of fresh herbs and spices is never-ending. Consume a range of them each and every day.
Fresh & Dried Herbs
Parsley, thyme, lavender, mint, basil, rosemary, chives, tarragon, oregano, sage, dill, bay leaves, coriander/cilantro, and so forth.
Spices and natural flavour enhancers
Ginger, garlic, cumin, turmeric, cinnamon, nutmeg, paprika, vanilla, cloves, chilies, stevia, garam masala, cajun, five spice, and so forth. Always check the labels when buying spice blends as some of them contain sugar and additives.
7. Protein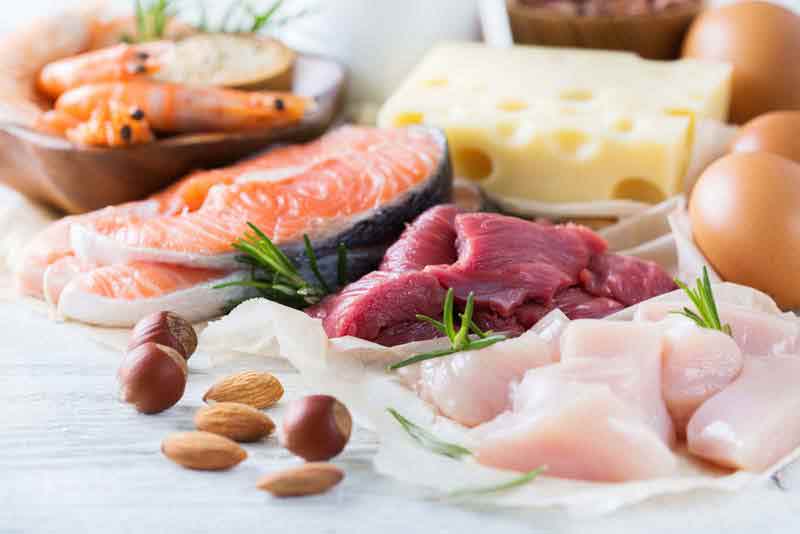 The reality is, we can't live without protein. Every single cell, hormone, enzyme, and even DNA itself is created from chains of amino acids, which are proteins.
There are 20 amino acids altogether – 9 essential and 11 non essential. The body can make the non essential amino acids but it needs the essential amino acids to be provided by food in our diet, and that's where consuming protein comes into the picture.
During digestion our body breaks the protein down into the amino acids, then we reconstruct it for use as needed.
Protein is a macronutrient, just like carbohydrates and fats. When it comes to macronutrients, you're probably well aware that eating carbohydrates affects your blood sugar levels the most. Protein also influences levels to a certain extent but when you eat protein (say, a chicken breast), the blood glucose and insulin response is much, much smaller.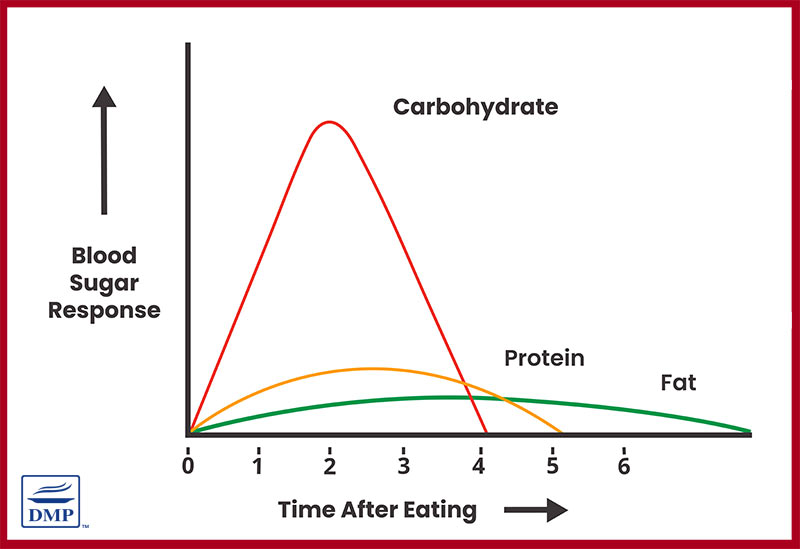 Sources of protein include meats, chicken, fish, seafood, eggs and cheese. When you eat a low carb diet, it's normal to increase protein intake a little. Of course, you don't want to live solely on protein. You do need to ensure you eat a ton of fiber (aka vegetables) as well.
In terms of proteins effect on type 2 diabetes, a 2013 study found that, when two groups of type 2 diabetics with early kidney dysfunction and albuminuria were put on either a 30% protein diet or a more standard 20% protein diet, the two groups had equivalent outcomes, showing no negative health effects.
The best news is, eating protein improves satiety (your feeling of fullness) and decreases hunger.
8. Fiber
Fiber and diabetes have a very important relationship.
There are two types of fiber – soluble and insoluble. Your body needs both of them. The recommended intake is 25 to 30 grams per day, but unfortunately most people get less that 10!
If that's you, it's time to start focusing on eating way more fiber.
When you eat fiber, the absorption of glucose into your bloodstream slows right down, helping you manage your blood sugar levels.
Just like protein, eating fiber helps you feel more satisfied from meals.
Dietary fiber also feeds your gut microbiome, encouraging the growth of beneficial bacteria that control metabolism throughout the body. This only means your overall health and immune function will improve.
On top of this soluble fiber can lower your cholesterol levels, including LDL (the bad cholesterol).
BUT, as a diabetic, you don't want to go chowing down on whole grain products like bread, oatmeal or rice – the types of foods you've been led to believe are fiber-rich and will help you. They won't.
These are high carb foods that will send your blood sugar soaring. And, they don't contain as much fiber as you've been led to believe.
The best fiber foods are those non-starchy vegetables we talked about earlier. For example: 3.5 oz sun-dried tomatoes, peas or artichoke contain around 5.5 grams fiber while brown rice contains 4.7 grams.
All you have to do is 'eat the rainbow' when it comes to vegetables, and you can rest assured you'll be eating a good dose of fiber.
Other good sources include chia seeds, nuts and seeds and avocados.
9. Diabetic-friendly starch bases
Along the same lines of our fiber discussion, you may be wondering what kind of starches you can eat as a diabetic.
Some of your favorites for example, pasta, potatoes, and rice – are these okay to eat?
The answer is no.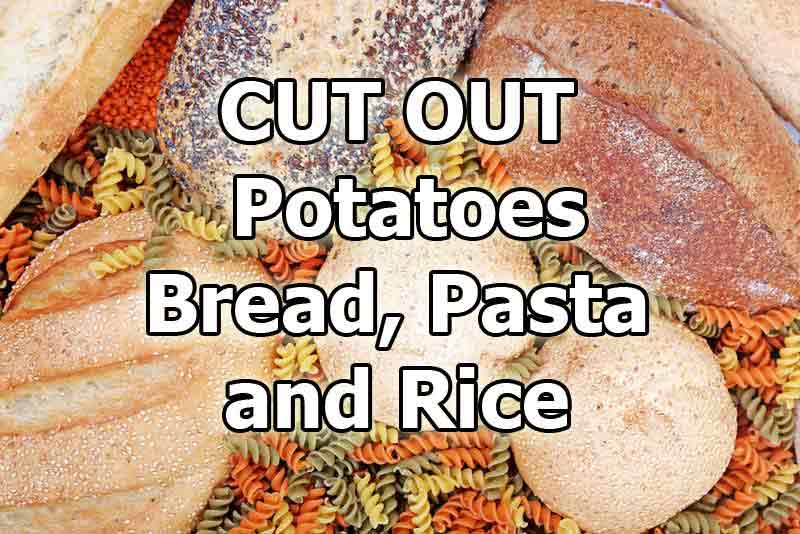 They are high carbohydrate foods that can send your blood sugar through the roof. If you want better results, you'll want to slash your carbs and with a little creativity, you can still enjoy your most-loved dishes – there are always options and alternatives.
Give these ideas a try…
Zucchini is a chameleon vegetable that can masquerade quite effectively as noodles under your favorite pasta sauce – like this Chicken Pesto Zoodle dish.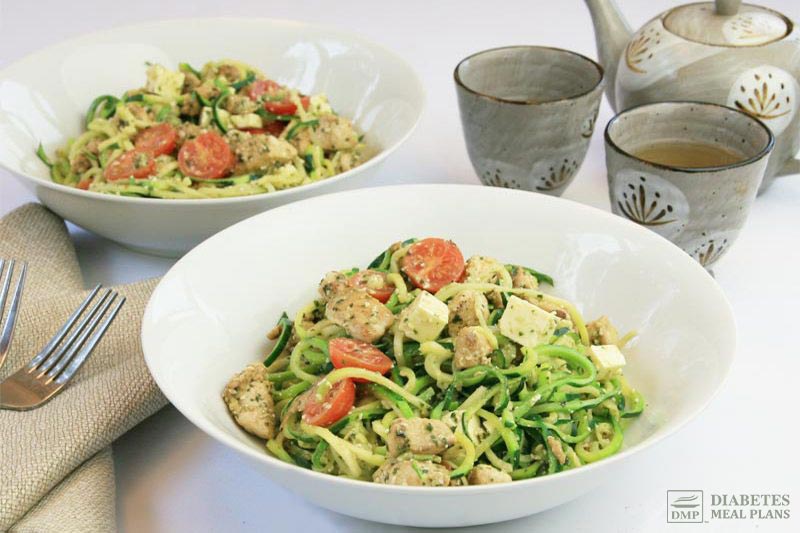 Zucchini is a fantastic low calorie, high nutrient base for any topping. All you'll need is a spiralizer, which can also be used to noodle-fy other veggies such as cucumbers or beets! This kitchen tool is a seriously smart investment for anyone trying to eat less carbs.
Cauliflower rice is another fantastic vegetable-for-carb swap. It's great for curries or stir-fries, and we bet your family and friends won't even be able to tell the difference!
Then there's konjac noodles, also known as shirataki noodles. These Japanese noodles are made from the konjac plant, otherwise known as the "elephant yam" and are a high-fiber, practically no calorie/carb option.
Give these Creamy Mustard Noodles a try.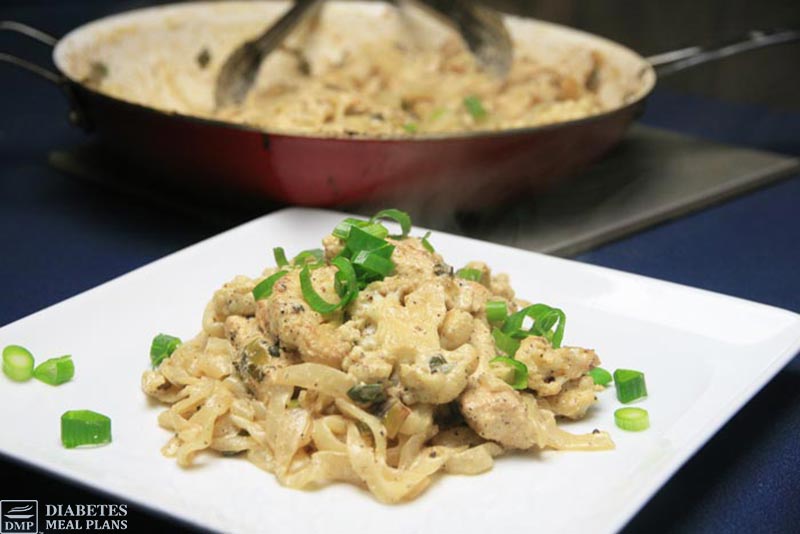 10. Vegetables
I know, I know, I've already harped on about the benefits of veggies…but their importance really can't be overstated!
Fresh non starchy vegetables should make up the major portion of your diet every day.
If you feel like a munch, choose from these 20 all-you-can-eat veggies.
Swap out all your high carb foods for lower carb veggie alternatives.
They will help you lower your blood sugar and A1C. Not to mention, they come with anti-inflammatory, antifungal, cholesterol-lowering, liver-cleansing, immune boosting, heart-protecting effects.
So that's it. Get those top 10 foods into your diet and you'll be seeing some big changes occur.
If you need help putting it all into practice. Try our awesome meal plans.
Please pin, tweet or share this info to help others. Thanks!