Sugar is everywhere!
Shockingly, one report revealed that 77 percent of the food items available in grocery stores are spiked with "added" sugar.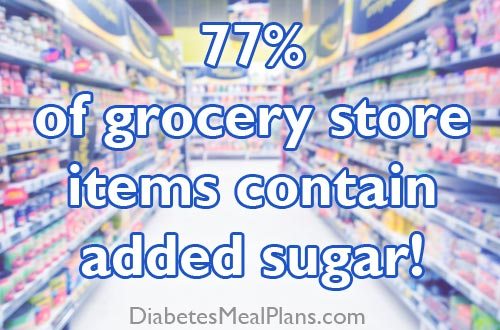 In terms of sugar and diabetes, you'd probably agree that it can be a huge roadblock that stands between you and your diabetic health goals. Quite simply, you eat sugar, your blood sugar levels rise, often rapidly – and that's not what you want!
It's common to hear the motto "eat everything in moderation," but is that advice really sustainable? Or even possible with sugar?
Is it best to eat a low sugar diet for diabetes? And is it wise for a diabetic to indulge in sugary junk food and soda as long as you only do so in "moderation?"
The short answer is no amount of "added" sugary food is conducive to a diabetic diet, and here's why…
Reason #1: Sugar can mess with your hormones
Leptin is the hormone that tells the body to stop eating after a meal is finished. Eating a high sugar diet can create a state of "leptin resistance," which interrupts the connection between the brain and body.
This will cause you to continually feel hungry, even if you have already eaten enough. And when you feel starving then your body automatically craves simple carbs and sugary foods so that it can get a quick jolt of energy. This can cause a cycle of constantly eating sugar and craving more.
Diets high in sugar (especially the fructose) can also affect ghrelin, which is the body's hunger hormone. When the communication between leptin, ghrelin, and the brain gets scrambled, then ghrelin never gets switched off and this can lead to even more sugar cravings!
You can see that when these appetite-related hormones are out of whack, dieting and resisting sweet foods can feel almost impossible. So, sticking to a low carb diet that provides good quality protein and healthy fats is important for maintaining hormone balance and keeping your cravings under control.
Insulin is another hormone involved in sugar/carbohydrate metabolism. As you may already know, sugar or carbohydrate consumption causes your blood glucose to rise higher and more quickly than fat or protein does.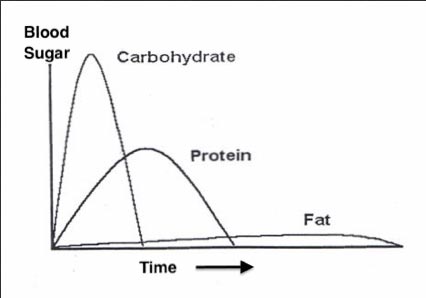 Since you already struggle with blood sugar control, including sugary-filled foods is not going to help you manage it, especially simple carbs – processed and packaged foods containing refined grains and sugar.
Reason #2: Sugar is addictive
Another reason that indulging in sugary treats is risky is because sugar is just plain addicting. Sucrose (table sugar) in particular triggers the reward system in the brain.
Studies show that sweet tasting substances activate the endogenous opiate system, which triggers endorphins. Endorphins are chemicals that give you an "emotional high," which you may have experienced after riding a roller coaster or going on a long run or doing something else physically exerting.
Eating sweets releases dopamine (the neurotransmitter associated with pleasure) into your brain and your brain remembers that connection for a long time. Then, the next time you feel sad you brain says: "I know what will make me feel better, let's go get a milkshake!" And a strong association between eating sugar and feeling happy is formed.
A study using rats showed that when the rats consumed a sugary liquid (basically the rat equivalent of soda) on a daily basis, they began to crave larger amounts of the liquid, more often. This same response happens in many humans who like soda and other drinks that are packed with sugar.
Once you start drinking them regularly, it's very difficult to stop. The same goes with sugary foods – it is really difficult to eat them in moderation, which is why they are best avoided.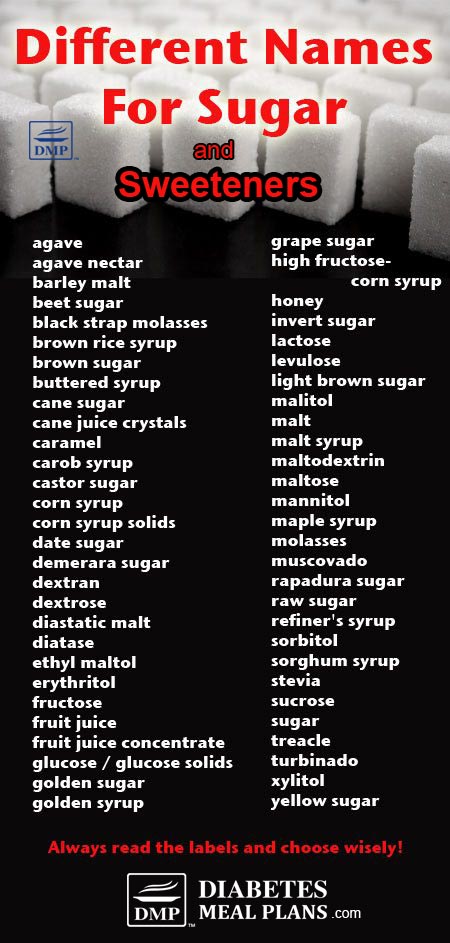 Reason #3: Sugar is linked to obesity and other complications
There is plenty of research that links sugar consumption (especially sugar sweetened beverages) with obesity and poor blood glucose control, and these factors can compound on each other to make existing diabetes symptoms worse.
And obesity by itself can actually cause hormonal imbalances that lead to further insulin resistance.
This boils down to one big take away: if you are already overweight or diabetic (or both), one of the best ways to start moving towards a healthier life is to cut out the "added" sugars from your diet.
It can be a challenging dietary shift at first, but it doesn't cost a dime and it is scientifically proven to work!
Your main goal is blood sugar control
Eating added sugars "in moderation" might seem like a great way to go. But, remember that as a person who has type 2 diabetes, you are more sensitive to sugar than the general public, so what may seem like a "moderate" amount of sugar to a healthy person may be damaging to a diabetic.
Sure, no one is perfect and a little here and there isn't going to kill you.
But, your main goal is to gain very good control over your blood sugar levels so you can avoid the terrible complications associated with diabetes and stay in good overall health.
Remember that added sugars can be hiding in everyday food items that you might not expect, like tomato sauce, salad dressing, condiments, and even savory foods like bread and crackers. Always read food labels, or better yet, eat healthy low carb whole foods that don't need a label – these will always be a far better option.
And the thing is, living without sugar doesn't mean missing out on delicious desserts, sweet treats or foods you enjoy. You just have to find low carb alternatives. And there are plenty of them to be found – check out our selection of free recipes here – there's even a few easy sweets there, too!
Additional Resources
If you want to start eating a low sugar diet, you will find the following info useful to get started:
Please pin, tweet or share this info to help others. Thanks!