First off, let me just say, if you're feeling overwhelmed and shouting out on the inside "someone, please help me," that's okay. You have a right to feel that way.
Type 2 diabetes is VERY overwhelming and can be really frustrating as well.
When it feels like your life revolves around poking your fingers, taking your meter and supplies with you, more frequent doctor visits, watching your diet, checking your weight… I'd be hesitant to believe anyone who felt managing their condition was easy-peasy.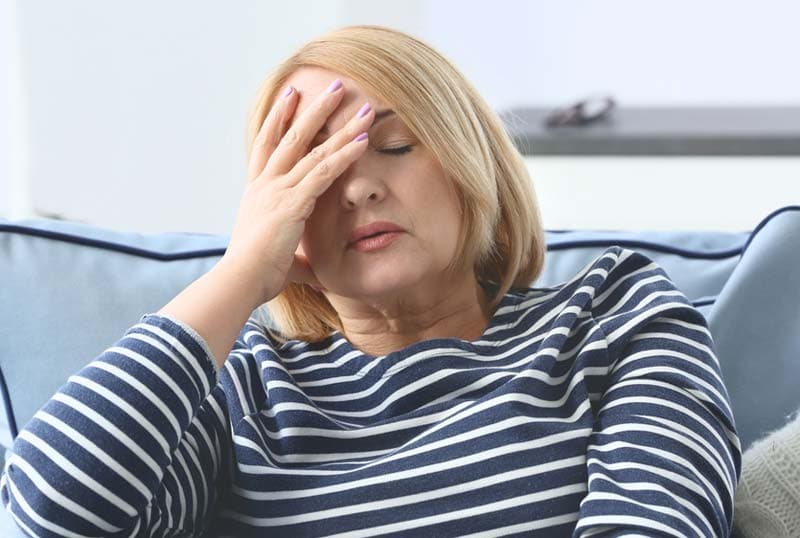 We know that depression in those with type 2 diabetes occurs at double the rate of non-diabetic people. Anxiety is often high as well, simply because of the increased worries over the many health care components you have to manage.
Sometimes taking care of yourself can feel like an endless chasing-after-the-wind and you may wonder if it's even worth it.
You may feel like it's all too much and you should just give up — eat what you want, do what you want, stick your head in the sand and deny it — maybe then it will go away.
Look, we're here to hold your hand and assure you, you're not alone. These feelings are normal.
But if you're feeling overwhelmed don't give up or stick your head in the sand — your very life could depend on it…
Coping and Emotions
Remember that healthy coping is a huge component to managing your diabetes. If knowledge was all you needed, you wouldn't be struggling so hard to make healthy lifestyle choices.
Everyone knows that emotions play a big role in our choices as well. Regarding your condition, you may go through anger, denial, depression, acceptance, apathy, proactivity and many more emotions and feelings throughout the course of your life.
What is most important is that you learn to cope with the difficult emotions and transition toward the empowering ones. Getting stuck can leave you in a really rough spot, leading you to take actions you'll likely regret later on — like doing nothing, which can dramatically worsen your condition.
Have you ever heard the expression: "Ignorance is Bliss?"
It's true that in the short-term, not thinking about difficult things is more pleasant than dealing with them. But unfortunately, that doesn't make them go away.
Instead they simply fester into something entirely worse.
I don't like taxes or obeying the speed limit laws, but that doesn't make them any less a reality. If I refuse to pay or drive appropriately, I could find myself in jail, which is far worse than paying what I ought or driving slower than I'd like.
While everyone has their own motivations for wanting to be healthier, digging deep to find motivation can be difficult in times of distress. We understand this.
But seriously, the worse thing you can do is stick your head in the sand and claim ignorance and bliss. It will not end well.
Complications are No Joke.
I really don't like using scare tactics or negative ways to enforce motivation. But it is appropriate to mention complications because they can be powerful motivators.
The reality is, the worse your blood glucose control is, the higher the risk for complications — serious complications you really want to avoid.
We're talking:
eye problems (glaucoma, cataracts, and even blindness)
kidney problems (chronic kidney disease which can eventually lead to kidney failure and a need for dialysis)
heart disease
neuropathy (pain or numbness in the extremities and internal organs)
dental problems
infections and many more
Because blood vessels feed every body system, having elevated glucose levels for any length of time can negatively impact all of these, which results in complications.
The complications of diabetes are much worse than the challenges needed to keep it under control.
Don't stick you head in the sand, dig deep and find the motivation.
You're Not the Only One.
While it doesn't make your struggles any easier to manage, sometimes it brings comfort knowing that you aren't alone in your struggle — there are thousands of people in the same situation as you.
Some people have it much worse, others much better. Some people struggle with willpower when it comes to food, others struggle when it comes to work or family commitments.
Some people don't struggle with willpower, but can't get organized enough to do meal planning or remember to take their blood sugar.
Others have financial constraints that heighten the level of challenges.
Others want to change, but incur resistance from friends or family members. People who don't have type 2 diabetes struggle with other issues. Trust me–they do!
Yes, it can often feel like you got the short straw when you compare yourself to others, but I hope this community here at Diabetes Meal Plans has showed you that there are MANY people just like you who are wrestling through.
You can read about the success they have achieved by getting motivated and making some changes.
You will also find people you can look to who have successfully managed their diabetes for decades, paving the way for the next generation. It IS possible
Managing diabetes is challenging but highly possible.

Focus on the Things That Matter
There is SOMETHING that is most important in your life. So, don't let diabetes steal that away from you.
What matters to you?
Is it your family? Your friendships? Your contribution at work? Your spirituality? What makes you light up and give you life? Who is it that ignites your soul?
Whether you want to be around to see your grandchildren grow up, be there for your spouse, honor God with your body, work to further your business or company, provide for your family, take vacations with loved ones–there are countless motivations for living.
Food and blood sugar is not the point–it's not the most important thing in your life. Sure, it feels like it is. BUT if you don't take care for yourself (which necessitates watching your diet and health), your condition will rob you of what IS most important to you.
Don't let diabetes defeat or define you.
You CAN Do Something About It
The prior point would be super-depressing if it weren't for the simple fact that you do have much control over the extent to which diabetes steals your true joy.
By making small simple changes to your lifestyle, you can improve your ability to manage your condition.
Eating a healthy diet, watching your carbs, exercising regularly, monitoring your blood sugar, managing your emotions, taking medications when necessary, getting sufficient sleep, and surrounding yourself with resources and support can all help to reduce your HbA1c and prevent unwanted complications.
Get Help
If you struggle with anxiety or depression, please seek help. Depression is more than just feeling a bit sad and it's not your fault and often not necessarily something you can control. But don't let it go. Please do seek help.
It is very important that you discuss your concerns with an individual in-person. While we hope to provide an excellent online community here at Diabetes Meal Plans, along with valuable resources to help you manage your condition, it's not quite the same as meeting face-to-face with a practitioner you trust and who knows your whole story.
Be sure to find a physician you feel comfortable with. Note this does not necessarily mean you agree on everything or are best friends, but find someone you feel can be a support and advocate for your care and is a good listener. There are plenty of physicians out there, so if you're not happy, find another one.
There are also diabetes educator's or nutrition professional's who can help. It may be helpful to have a therapist as well to discuss coping strategies when things get difficult.
And of course, here at Diabetes Meal Plans, we are dedicated to being a resource as part of that team — helping to support you the whole way!
Focus on What Your Can Have and Do
Like I said at the beginning, type 2 diabetes is VERY overwhelming and can be really frustrating as well.
It's made even more difficult when you think about foods you can't have or things you can't do. So the best solution to that is focus on what you can eat and do.
While you may not be able to eat potatoes, you can still eat Cauliflower Mashed "Potatoes" or Cauliflower "Potato" Salad — there are literally TONS of alternatives to all your food favorites — low carb options that will keep your blood sugar in check. You just have to learn what they are.
And if you're struggling, our meal plans can help you do that — just read the success our members are achieving.
Set yourself a challenge to take small steps and slowly find those food replacements so you can improve your diet.
Add in a little extra exercise. Focus on getting better sleep and turning down the stress levels. If you're confused about where to start, read our top 10 essentials.
The point is, there are always small steps you can take to make improvements.
Sure, your body might not be optimal now, but everything you do will improve your health.
All you have to do is take one small step forward each day and you'll be surprised that it all adds up and has a cumulative, positive effect.
Just remember, you're not alone. We're here to support you. 🙂
Please pin, tweet or share this info to help boost another persons day. Thanks!