Think about your favorite recipe cooking in your kitchen.
What do you smell? Is it the ginger sizzling in a stir fry? Or maybe garlic roasting in a homemade marinara sauce?
Spices give food its distinct flavor and make food taste delicious. But as an added bonus, many spices have been known to have health benefits and have been used in alternative medicine for centuries. For this reason many people choose to supplement with spices such a ginger, garlic and a wide variety of others.
In fact, there is a lot of interest with many popular spices because of their potential to help you with diabetes care, particularly with better blood sugar control. 
A small study of 20 people with type 2 diabetes mellitus tested 30 days of mixed spice supplementation compared to a placebo.
The spice mix contained a combination of ginger, onion, cloves, lemongrass, coriander, bunching onion, curry and holy basil.
Those taking the spices experienced:
16.6% reduction in fasting blood glucose

20.3% reduction in 2 hour postprandial glucose level

10.1% reduction in total cholesterol

6.8% reduction in LDL cholesterol
Now, those impressive results might not be realistic for everyone, but read below for 7 of the best spices for diabetes and find out if you need to start supplementing with any of them.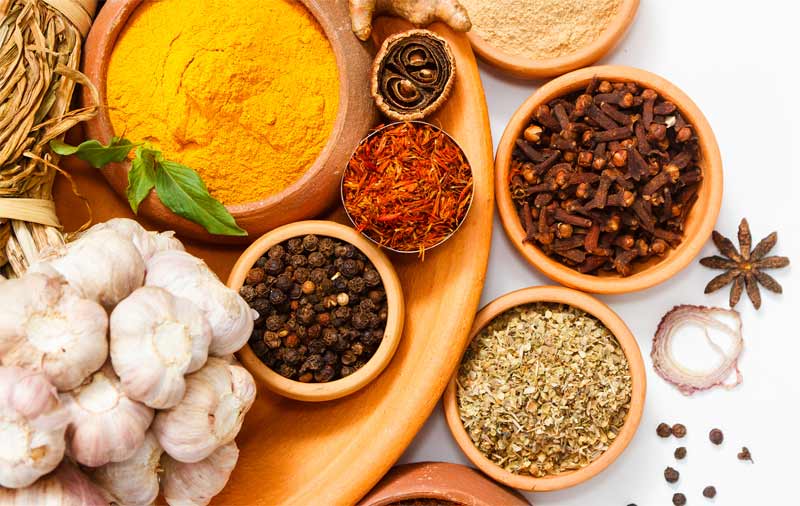 DISCLAIMER: The information below is not an endorsement for these supplements. We are simply sharing the research surrounding them. Prior to taking anything, you should always discuss supplementation with your doctor.
Anise
About: Anise, known for its distinct licorice flavor, contains a powerful polyphenol called antheole.
It's thought that anethole modifies some of the enzymes needed for carbohydrate metabolism, and therefore improves your glucose metabolism.  Interestingly, anise is also known for treating upset stomachs and intestinal gas.
Research: When compared to a placebo, supplementing with 5 grams per day of anise seed powder was shown to lower fasting blood sugar by as much as 36% in patients with established diabetes. Other endpoints, such as cholesterol levels and oxidative markers, were also lowered after 60 days of supplementation.
An animal study demonstrated that anise may help reverse non-alcoholic fatty liver disease, a disease often caused by obesity and uncontrolled A1c. After 30 days of supplementation, cholesterol levels, LDL, and several markers of inflammation were significantly lowered.
Dosage: Research suggests the optimal dose of anise is 500 mg per day. Anise most commonly comes in liquid form.
Anise may have estrogen like properties, so those people with certain types of cancer or those on birth control should take caution if starting anise supplementation.
Favorite Recipes: Licorice Tea or experiment with a slow braise of beef
Cinnamon
About: Cinnamon contains antioxidant power, which acts as a powerful anti-inflammatory in your body. Cinnamon also enhances insulin signalling, which helps improve glucose transport into cells and lowers blood sugar.
Research: A 2018 randomized controlled trial provided patients with either 500 mg of cinnamon or a placebo twice per day. After 3 months of supplementation those taking the cinnamon had significantly lower BMI, body fat, fasting blood sugar, 2-hour postprandial sugar, HbA1c, cholesterol and LDL cholesterol levels — talk about impressive results!
A review of 8 trials concluded that supplementing with cinnamon can reduce fasting blood glucose levels by 18-29%. For this review the doses ranged from 500 mg to 6.0 grams per day.
Dosage: Best rule of thumb is to follow the recommended dosage on the product label; typically supplements contain 1-2 grams of cinnamon. Some research suggests Ceylon cinnamon may be preferred over other varieties.
Favorite Recipes: Low Carb Carrot & Cinnamon Bread or cinnamon sprinkled over Greek yogurt
Cumin
About: High blood sugar drives the formation of Advanced Glycation Endproducts (AGEs), which promote cellular dysfunction and the onset of disease. Cumin contains several compounds, such as phytoestrogen and insulin-like growth factor, which help reduce these AGEs.
Research: A large meta analysis including over 400 people with type 2 diabetes found cumin successfully lowered body weight, BMI, and fasting plasma glucose. Analysis revealed an average 17.82 mg/dL (1.0 mmol/L) decrease in fasting blood sugar after supplementing with cumin.
On the other hand, a more recent study showed little improvement after supplementing with 75 mg of cumin in a prediabetic population. Total cholesterol decreased after treatment, however no significant changes were observed in regards to glucose control.
Dosage: Cumin supplements (not to be confused with curcumin) come in a wide variety of doses ranging from 500 mg to 5000 mg per serving. There is no set dosage recommendation, therefore your best bet is to follow specific product recommendations for dosing.
Favorite Recipes: Feta Turkey Burger with Beet Relish or Low Carb Chicken Enchilada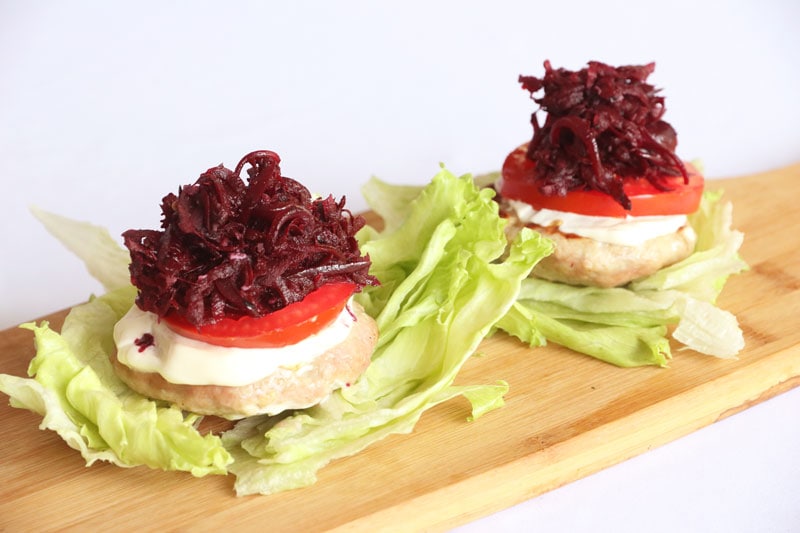 Fenugreek
About: Fenugreek is another popular supplement used as a anti-diabetic agent. Fenugreek contains soluble fiber and a compound called GII which helps mitigate the glycemic response.
Another compound found in fenugreek, saponin, is thought to lower cholesterol level. When used in cooking fenugreek is a strongly scented spice.
Research: One study found that taking 10 grams/day of powdered fenugreek for 8 weeks resulted in 25% lower fasting blood glucose,  30% lower triglyceride level, and 30.6% lower LDL levels in patients with type 2 diabetes.
Similarly, fenugreek may be beneficial in slowing the progression of diabetes. Subjects with prediabetes were provided with 10 grams/day of fenugreek and followed for three years to monitor for diabetes. Not only did the fenugreek group have lower fasting plasma glucose and postprandial levels, it was determined those in the control group (not taking fenugreek) were 4.2 time more likely to develop diabetes compared to the fenugreek group.
Dosage: Research suggests 2-3 grams twice per day is safe and may help improve blood sugar. While some controlled studies utilize much higher doses, you should not take excessive doses unless under close medical supervision. Common side effects include gas and bloating and fenugreek should not be taken during pregnancy.
Favorite Recipes: Add crushed fenugreek seeds to foods like curry
Please pin, tweet or share; then keep reading – thanks 🙂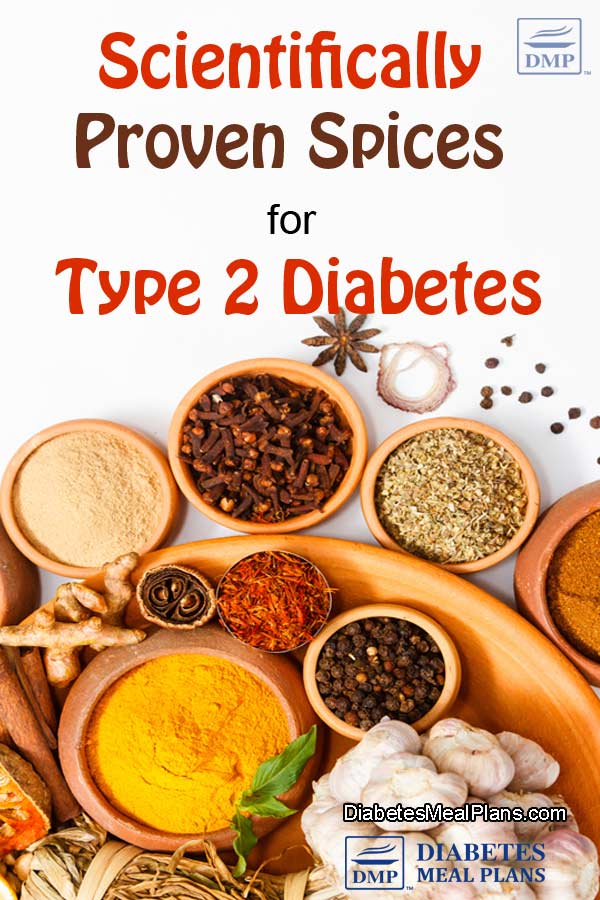 Ginger
About: Ginger is thought to help increase glucose uptake by the cells (specifically muscle cells), without the need for insulin. This may help increase your insulin sensitivity and improve blood sugar levels. Active components of ginger include gingerol and shogaol.
Research: One meta-analysis concluded that ginger may be able to lower fasting blood sugar by an average of 14.93 mg/dL (0.8 mmol/L) and lower total cholesterol by an average of 4.42 mmol/ L.
Likewise, a randomized control trial provided 88 participants with type 2 diabetes a ginger powder supplement or a placebo for 8 weeks. During that time the ginger supplementing group experienced a 10.5% decrease in fasting blood sugar.
Dosage: Ginger, or ginger root, is most commonly found in powder capsule form. Experts have found taking 1-2 grams of ginger per day to be sufficient. If using ginger for nausea management it may be best to split the doses up for best control.

Favorite Recipes: Create a Ginger-Soy Salad Dressing or try pickled ginger on Cheesy Smoked Salmon Bites
Holy Basil
About: Holy Basil is a plant traditionally grown in India, but now grown in Australia, West Africa, and the Middle East as well.
This is different than sweet basil which is traditional to Italian cooking. Holy basil is more spicy and has a licorice-like flavor. Holy basil may help increase insulin secretion in both type 1 and type 2 diabetics. It's also rich in antioxidants that reduce inflammation and improve insulin sensitivity.
Research: A 2018 analysis concluded that supplementing with holy basil lowered fasting blood sugar by an average of 15.69 mg/dL (0.9 mmol/L). There was also a significant reduction in total cholesterol and LDL cholesterol after supplementing with holy basil.
Another study conducted on obese individuals found that giving 250 mg of holy basil twice daily on an empty stomach resulted in decrease total cholesterol, LDL cholesterol, triglycerides, and insulin resistance. There was also a significant increase in HDL cholesterol in the intervention group.
Dosage: There is no set dosage recommendation, therefore your best bet is to follow specific product recommendations for dosing. Most products available contain somewhere between 500-1000 mg per serving.
Favorite Recipes: Add to a Thai inspired stir fry
Turmeric
About: Turmeric is an Indian spice, known for its distinctive yellow hue. It contains an active ingredient called curcumin (not to be confused with cumin).
Curcumin is a rich antioxidant that works well to reduce whole body inflammation by targeting oxidative stress. Beyond that, curcumin can aid in lowering blood sugar and may even slow the progression of diabetic neuropathy.
Research: One study recruited diabetic patients taking metformin and provided half of them with 2000 mg of turmeric and half with a placebo. After 4 weeks of supplementation, both fasting blood sugar and hemoglobin A1c significantly decreased in the group taking the turmeric plus metformin. Furthermore, cholesterol markers improved with turmeric supplementation.
A meta analysis including 11 clinical trials noted turmeric supplementation lowers fasting blood sugar by an average of 8.88 mg/dL (0.5 mmol/L) and lowers HbA1c by an average of 0.54%. However this study notes the results were only seen in patients with established diabetes.
Interestingly, research also suggests 1000 mg of turmeric may improve memory in those with diabetes.
Turmeric also stimulates the immune system and may also assist with weight loss.
Dosage: Turmeric is better absorbed when taken as a supplement. For ultimate absorption look for a product that contains curcuminoids. General dosage recommendations are between 500 mg to 1000 mg per day.
Favorite Recipes: Add to any Curry dish or make your own Turmeric Tea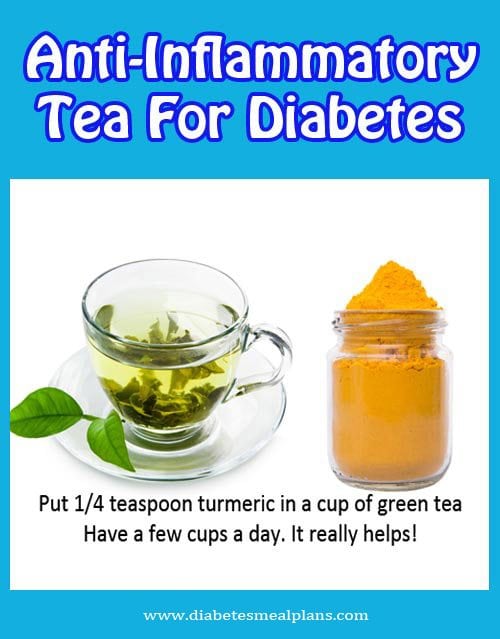 Conclusion
As with most things in nutrition, we still need more research about each of the spices so that we can better understand how they work and their safety over long term usage.
But based on information we have available, considering a dietary supplement may be a good idea for those who feel like they've "plateaued" before hitting their blood sugar goals. And they can be great to assist with improving your overall health, too.
You should always check with your doctor prior to starting any new supplement. You doctor can check for nutrient-drug interactions, suggest dosages, and better monitor you for hypoglycemic risk.
Even easier that supplementing is just start including more spices in your daily diet. By using spices in your cooking you will find food tastes better and you will want to eat more of the healthier foods you are preparing. 
If you're new to cooking with spices try these tips below:
Purchase in smaller quantities – spices can go stale and lose flavor over time

Store in cooler and dry part of the kitchen and avoid direct sunlight when possible

Mix your own spice blend. Premade spice blends can contain unwanted additives

For short cooking time dishes, add spices in the beginning. For longer cooking dishes, add about 1 hour before serving.
It certainly doesn't hurt to load up your spice rack and include these spices in your healthy diet. 😉
Need help eating a blood sugar friendly spice-rich diet?