It's estimated that more than 50% of people with diabetes take supplements. You've probably heard of many supplemental options that seem too good to be true. Cinnamon can cure diabetes, protein drinks can help cut calories, green coffee extract can burn fat – yes, there's a lot of claims.
Unfortunately, most of these claims probably are too good to be true. And as a spoiler out of the gate, if it sounds too good to be true, it probably is. 🙂
You want to know the truth about diabetic weight loss supplements, right?
Well, we'll take you through some of the most common supplements and what the research shows.
Disclaimers
Before getting started with this info, a few important things to note.
We are not endorsing or recommending any of these supplements. You should always seek the advice of your healthcare practitioner before taking any of them.
Some supplements CAN interfere with medications – including certain diabetes medications – OR add to their effectiveness, increasing potency to dangerous levels. So again, it is very important that you discuss any supplements you might want to take with your physician and pharmacist.
It may come as a surprise that dietary supplements are not regulated by the FDA prior to approval on the shelf. Due to this very loose regulatory process, supplements can vary greatly in terms of potency and content. There are 3rd party organizations that help fill gaps when it comes to regulation. They include: Consumer Lab, NSF International, and US Pharmacopeial Convention.
Some supplements can have serious side effects and additional ingredients in them can have side effects, too. In fact, 25.5% of all emergency hospital admissions related to dietary supplements are from weight loss supplements. And banned or discouraged substance use in weight loss and body building supplements is common. A a recent study looking at 51 supplements – bought from common places like Walmart, Whole Foods and Target – found 33% use banned ingredients, 90% use discouraged substances.
Also keep in mind that in many cases, effectiveness of supplements is MINIMAL when compared with general healthy lifestyle practices that we continue to endorse and stress here at Diabetes Meal Plans. For instance, putting some cinnamon on your cereal is not going to do you any favors if you're sedentary and eating too many of the wrong kinds of carbs.
Alright, if that wasn't enough to scare you away from even considering taking a supplement, here's a brief rundown on the scientific evidence behind some of them.
Diabetic Weight Loss Supplements
Protein shakes
(Ensure, Glucerna, Boost, Protein Powders)
While it's not entirely fair to lump these all together – as some are far better than others – I'm going to make some generalizations for the sake of time and space.
These drinkable caloric supplements may be intended as a meal replacement or a snack in between meals. While they do have their time and place, it is always better to get your nutrition from food when you can.
Many of these drinks (not all) contain a lot of highly processed ingredients and most have high fructose corn syrup and hydrogenated oils listed among them – things you want to steer clear of. Additionally they're usually a few hundred calories per serving, which makes them counterproductive to weight loss. Not to mention, on a per serving basis, they are very pricey compared to wholesome weight loss foods.
Still, they can be effective at helping people lose weight if used as a meal replacement, but that is simply because the person isn't eating and therefore cutting their calories. They are a poor long term solution and best served as a nutritional supplement for the elderly or those who otherwise struggle to prepare their own food and/or chew. The good quality protein shake powders are great for the occasional low carb smoothie or meal on the run.
Cinnamon
Cinnamon is probably one of the top supplements that comes to mind with diabetes. It's proposed that a compound in cassia cinnamon stimulates insulin receptors improving sensitivity. Yet, like most research, the results achieved do vary.

A large meta-analysis showed cinnamon to effectively lower fasting blood glucose by about 10 mg/dL, while another showed no effect.
Out of 5 clinical trials that used cinnamon powder the benefits ranged from 18-29% decreases in blood sugar levels.
A study published in 2015 showed the average results from 2 months of taking cinnamon and making no other changes were:
Fasting glucose decreased by 11.8 mg/dl / 0.66 mmol/l (placebo 2.34 mg/dl / 0.13 mmol/)
2-hour post meal glucose decreased by 32.22 mg/dl / 1.79 mmol/l (placebo 7.92 mg/dl / 0.44 mmol)
Fasting insulin decreased by -2 mU/L (placebo +2 mU/L)
2 hour insulin decreased by – 10 mU/l (placebo -4)
HOMA-IR decreased by -1.35 (placebo +0.61)
However, be wary, cinnamon also contains a compound called 'coumarin,' which an cause liver damage in large amounts. High doses can lead to contact dermatitis in some people as well. If you do take it, follow label instructions and don't go overboard.
If you want a gentler option, it's been shown that cinnamon tea does provide benefits. We've got some delicious cinnamon tea recipes here.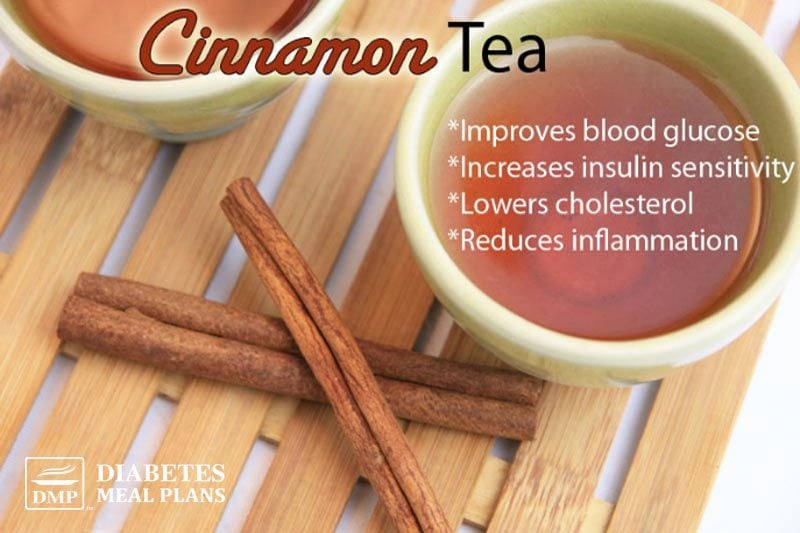 Bitter Melon
This is a fruit commonly used in African, Mexican, Asian and some Indian cultures, that contains a substance which seems to help muscle cells take up sugar in the blood.
Most of the research on bitter melon has been animal studies and there is insufficient evidence to support its effectiveness in humans. While safe to eat as a fruit (unless allergic), larger doses in pill, juiced or tea can cause GI distress.
Chromium
Chromium, zinc and magnesium and three particular nutrients that are frequently lower in type 2 diabetic subjects.
One study showed a mild effect for lowering blood glucose but no influence on A1C. In another review of chromium, 5 out of 14 studies showed a 0.5% decrease in A1C, along with varying decreases in blood glucose. Another review showed favorable influence on blood glucose, triglycerides and HDL. And in another randomized control trial, fasting glucose, post meal glucose and A1C all showed significant decreases. Another review determined that chromium lowers risk of type 2 diabetes. And another study showed chromium enhances insulin activity.

Overall the consensus shows benefits for chromium and though they are not related to weight loss directly, lowering blood glucose and improved insulin function may have the secondary effect of influencing weight loss results.
When it comes to supplements, chromium picolinate, is the most bioavailable form – meaning your body can absorb it more readily.
There is concern for chromium toxicity in patients taking large doses, especially considering how rare deficiency is for this mineral. Extra caution should be taken in those with liver problems, weakened immune systems, depression, Parkinson's, cardiovascular disease and certain diabetes medications. However, generally, the manufacturers recommendations would be within limits.

Magnesium
Anywhere from 13-50% of diabetics are deficient in magnesium, an essential nutrient needed for uptake of glucose into cells.
Reasons for magnesium deficiency include poor blood sugar control as well as certain blood pressure medications that cause excess excretion of magnesium in the urine.
This study showed an improvement in both insulin sensitivity and metabolic control in type 2 diabetics who were deficient in magnesium. Additional benefits of Magnesium supplements include relief from constipation and improved sleep. Side effects of excess magnesium include: diarrhea, cramping, muscle weakness and decreased heart rate.
Gymnema Sylvestre

Gymnema is a supplement used for weight loss and glycemic control.
It comes from a woody shrub that grows in Africa and India. It is purported to decrease the amount of glucose absorbed in the intestines, lower LDL and stimulate the pancreas to release more insulin.
While it is proclaimed to assist with weight loss and there don't seem to be many purported side effects, it can interfere with other medications. On top of this, there is not sufficient evidence to support gymnema as an effective blood glucose lowering supplement.
Nopales
(Prickly Pear Cactus)
This high fiber vegetable plant, which grows in Southwest US and Mexico, has a light tart flavor similar to green beans or green peppers.
There seems to be some evidence that nopales influence glucose, lipid, uric acid and weight reduction even by simply adding the fruit to meals. Though, the mechanism by which the nopales achieve this is unclear.
Nopales have a very low glycemic index of around 10. Due to their high fiber content, side effects can include: diarrhea, nausea, and abdominal fullness. 1-2 cups lightly steamed nopales daily seems to produce very effective results; however, there is less research to support supplemental (pill) form.
Milk Thistle
Milk thistle contains a component called Silymarin, which is an anti-inflammatory and an anti-oxidant.
It has been shown to reduce inflammation, improve insulin resistance (and therefore blood sugar control), cholesterol levels, fatty liver and abdominal fat in type 2 diabetics. Milk thistle has few side effects associated, but may cause GI distress in some.
Conclusions and Recommendations
All supplements should be considered in light of your specific condition. There is no one supplement that all diabetics should take, nor is there one that all must avoid. You should consider your particular situation including all of your current health conditions, risks, family history, current medications, and past medical history.
Never take supplements without first discussing with your doctor and pharmacist.
Do your research. Not all companies are the same and not all have the same standards when it comes to purity or content. Check into the above links and read independent reviews on the particular brand and supplement you're considering.
Avoid gimmicky sounding claims and those which sound too good to be true. They probably are.
Don't supplement a vitamin or mineral you aren't deficient in. It's very simple to get your levels checked on say vitamin D or magnesium. Why waste the money or take the risk of overdosing when a simple blood draw can tell you whether supplementation may be helpful.
Keep a diary, record or journal of any symptoms or benefits when starting to take supplements and made adjustments as needed.
In my experience there are few supplements that I regularly recommend. A daily multivitamin can be a nice nutritional assurance of daily vitamin and mineral needs and many people are vitamin D deficient, so a supplement can help here. A vitamin D test is a simple test that can be done in a lab setting.
As for others, in most cases, I haven't found them to be anymore benefit than money spent on healthy wholesome foods. In practice I've not seen any staggering results – with weight loss supplements especially.
That said, I've also not seen many negative side effects so if used in conjunction with healthy lifestyle practices, many of them are safe and less potent than pharmaceuticals. They can be a fine adjunct, but keep your focus on: healthy diet, daily physical activity, achieving a healthy weight, reducing stress and improving sleep.
That will go a whole lot further than adding any kind of weight loss supplement!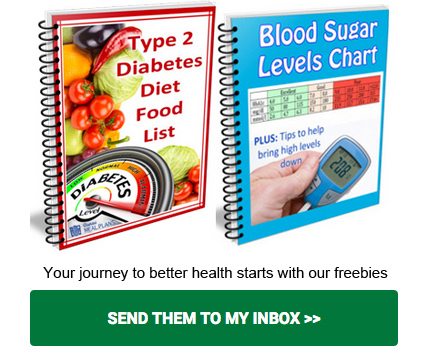 Save
Save
Save