If you're trying to control blood sugar levels it may seem as though there are limited diabetic drinks available. But in truth there are a wide range of safe options you can thoroughly enjoy.
Recently we covered 11+ cold diabetic drink options. And today we're delving into some warming drinks that are low in sugar, and some that are rich in healthy fats and proteins to help stabilize your blood sugar levels.
#1: Coffee
There's something about the rich aroma of freshly made coffee that you either love or you don't. But if you do, you'll be pleased to learn that you can still enjoy your favorite blend.
But just be aware that some people can be more sensitive to coffee, whereby their glucose levels increase. If that's you, then coffee is obviously not the best choice for you.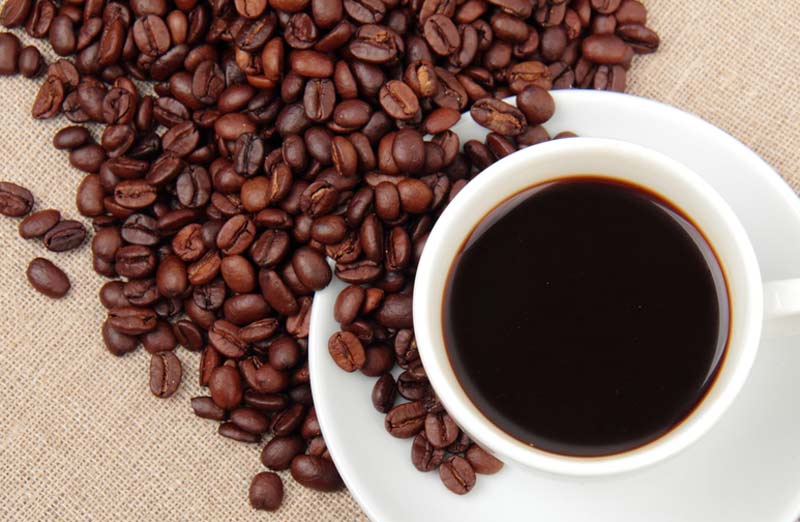 I love drinking my coffee strong and black. But if you want a coffee creamer, use cream, milk, coconut milk or unsweetened almond or soy milk.
#2: Coconutty Mocha
If you are a coffee lover, adding a twist of coconutty chocolate for a deliciously warming mocha, may be just what you need on a fresh, crispy morning.
Ingredients:
Half a cup of brewed coffee
2/3 cup unsweetened almond or coconut milk
2 teaspoons cacao or cocoa powder (unsweetened)
1 tablespoon coconut butter or 1/8 teaspoon coconut extract
Your choice of sweetener (sweeten to taste)
Combine all the ingredients in a pan and heat over medium heat until you reach your desired temperature. Serve in mugs and sip away!
Just be wary not to let it boil rapidly or you'll ruin your mix.
#3: Classic Hot Chocolate
I don't know about you but the thought of hot chocolate always brings back childhood memories – it's a warming drink that's sweet, creamy, and oh-so-satisfying!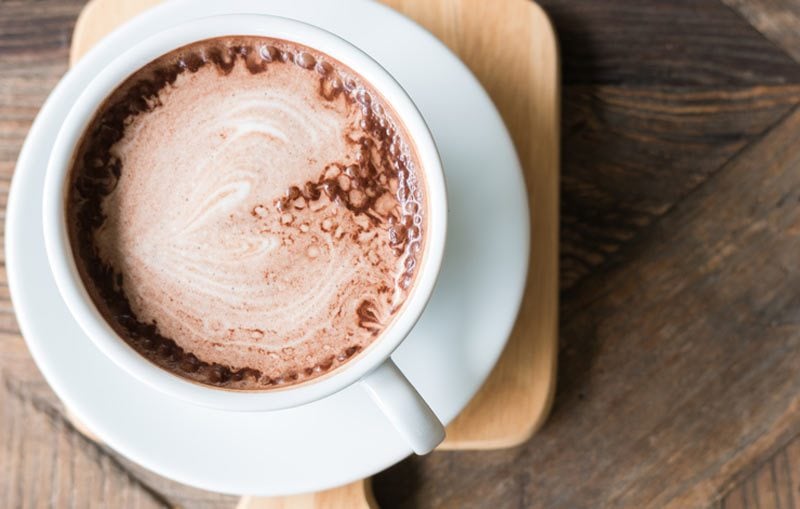 This simple recipe proves that you don't have to ditch all your favorite drinks in order to stick to your low carb lifestyle…
Ingredients:
1-3 tablespoons erythritol powder (or use another safe sugar alternative to your desired sweetness)
1-3 tablespoons unsweetened cocoa powder (depending how strong you like it)
1/4 teaspoon cinnamon
1/4 cup heavy cream (or coconut cream for a dairy free version)
2 cups unsweetened almond milk
Blend the dry ingredients together in a bowl. Heat the cream and milk together in a pan over medium heat and once it starts to bubble slightly, add the dry mixture and whisk to combine well.
Serve with an additional sprinkle of cinnamon on top and you're ready to enjoy!
The other option is you can pour all the ingredients (dry and hot milk) into a bullet blender and blend until frothy.
#4: Peppermint or Vanilla Hot Chocolate
If you want to put a twist on the traditional hot chocolate, try adding one quarter of a teaspoon of either peppermint extract or vanilla extract. Or better yet, combine the two together in your hot chocolate blend.
You'll be pleasantly surprised how well the flavor combo works!
And if you have fresh peppermint on hand, use that instead. Just throw a small handful of fresh peppermint leaves in with the milk blend as you warm it, and strain before use.
#5: Pumpkin Latte
This one may sound too good to be true, but there really is a delightfully low carb alternative to your favorite seasonal drink!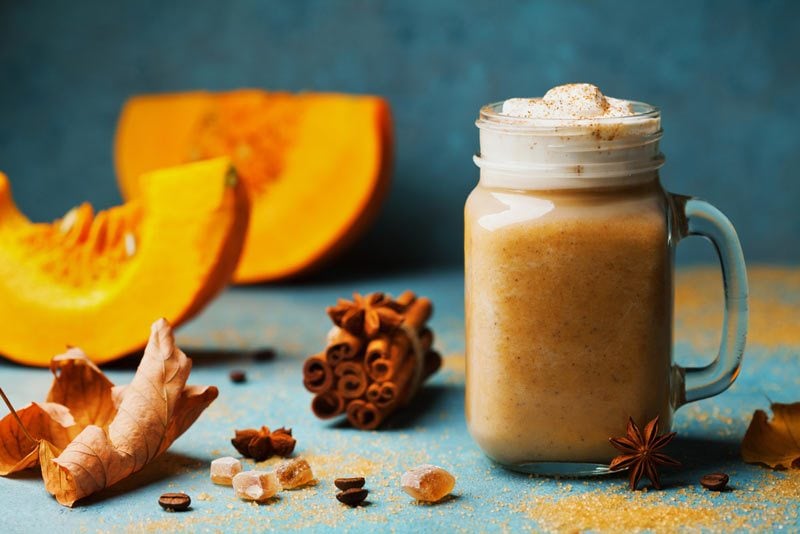 Here's how to make this delicious blend:
1 cup unsweetened almond milk (or use cream or coconut cream for a thicker, richer experience)
2 tablespoons unsweetened pumpkin puree (or canned pumpkin)
1/2 teaspoon pumpkin pie spice
1/4 teaspoon vanilla extract
1/4 cup hot espresso coffee
Your choice of sweetener (added to your desired sweetness)
Combine all the ingredients in a pan and heat until warm, whisking regularly as you go. Pour into mugs and enjoy!
This works fabulously topped with a couple of tablespoons of whipped cream and a pinch of cinnamon.
#6: Dandelion Latte

Roasted dandelion root tea, sometimes called roasted dandelion root coffee, has been a favorite of mine for years. It resembles coffee but is entirely caffeine free.
And it has some impressive medicinal benefits – it's a great liver cleansing herb so helps boost weight loss, aids digestion and metabolism, and may assist with improving insulin resistance!
You can purchase dandelion root as loose granules or tea bags.
To make a brew, simply boil some water and use it as a black coffee replacement, or you can add your preferred coffee creamer for a milk-based coffee substitute.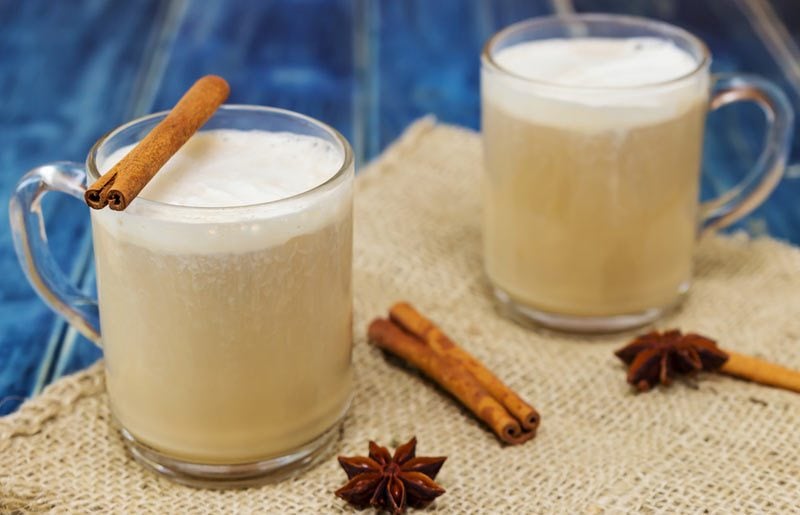 But if you prefer a creamy latte, use this simple recipe:
Place 1/2 cup water and 1/2 cup milk in a pan on the stove over a low-medium heat, along with one dandelion root teabag or a tablespoon or so of loose dandelion root granules. Slowly bring it to a simmer, then add some sweetener and pour it into a glass.
This latte will taste great with cows milk, soy milk, almond milk, or coconut milk. And if you want a creamier blend, add a couple of tablespoons of cream to the mix while heating.
#7: Dandy Chai
You've no doubt heard of chai, an Indian spiced tea. Well, instead of using tea, this mild flavored chai recipe subs tea out for roasted dandelion root.
I frequently had a pot of this brewing through winter when my kids were growing up. They always loved a warm cup of the spicy flavored tea!
To make it, use:
4 bags roasted dandelion root tea
1 cinnamon stick – broken into pieces
5 cloves – chopped
3 cardamom pods – chopped
1 inch piece of fresh ginger (optional)
6 cups water
Place all the ingredients in a pot on the stove, bring to the boil, then turn down the heat and simmer for 5 minutes. Serve in cups with milk of your choice and a little sweetener. If you do like it spicier, you can simply add more spices.
You can also reuse the mixture over a few days and just top it up by adding water, a couple more tea bags, and some extra ingredients if needed.
Please pin, share or tweet these warm and tasty ideas; then keep on reading. 🙂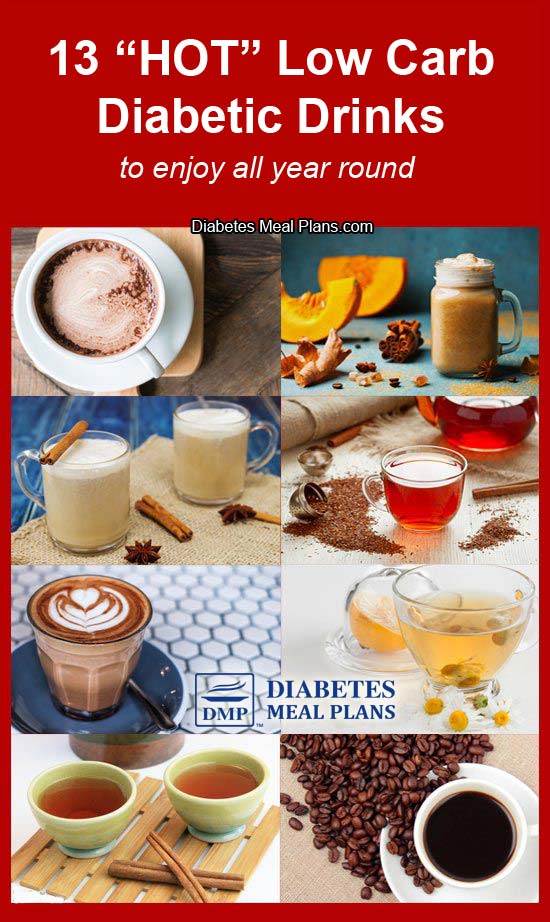 #8: Tea
If you can drink coffee, then of course it should be obvious that you can also drink tea.
You can opt for traditional black tea or add a few cups of green tea to your routine everyday – green tea offers up a ton of health-boosting benefits!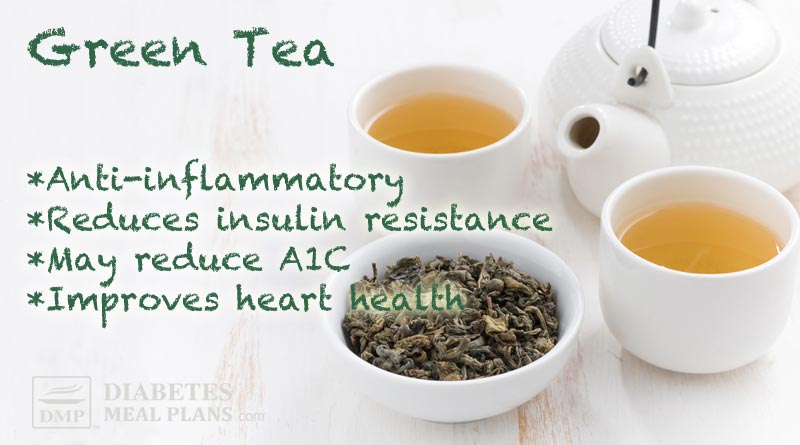 #9: "Bulletproof" Chai Tea
Bulletproof coffee is a popular drink among low carbers. But if you're not a fan of coffee, this drink is the perfect caffeine pick-me-up, using tea instead of coffee. And hey, for a caffeine free option, use the roasted dandelion root just mentioned above.
Ingredients:
1 cup hot chai tea – you can purchase tea bags to make the process easier, or use the chai recipe above
1 tablespoon coconut oil
1 tablespoon butter or ghee
1 tablespoon heavy cream (or unsweetened coconut milk)
Combine all the ingredients in a blender and blend on high for 30 seconds. Drink up and enjoy!
#10: Rooibus tea
Originating in South Africa, rooibos tea (also known as red tea or red bush tea) is another caffeine-free beverage with lots of benefits.
It's especially known for it's ability to fight inflammation and oxidative stress – two things that are increased in the bodies of those with type 2 diabetes and prediabetes.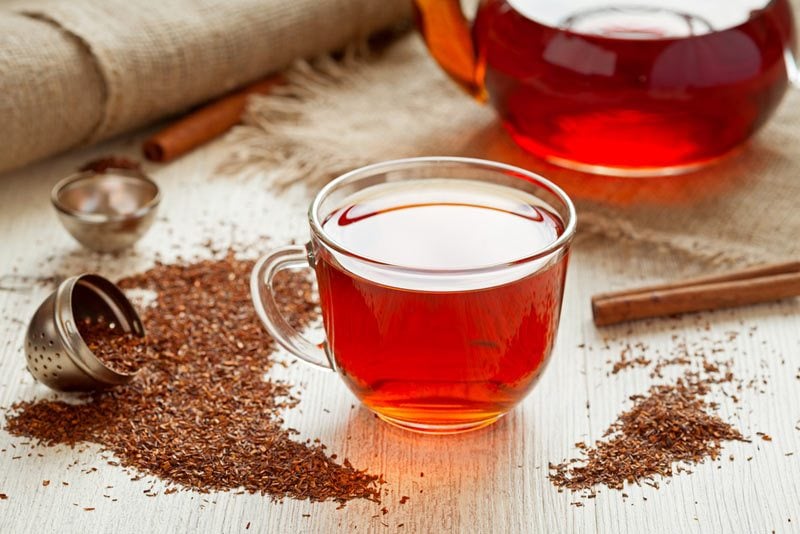 Rooibus tea bags are readily available at most grocery stores. And just use it as you would regular tea.
#11: Refreshing Peppermint Tea
Not only is peppermint tea tasty, but it can also refresh your senses and boost your mental energy.
Mint is also known to suppress the appetite, so you might want to reach for some fresh mint tea when your junk food cravings strike!
As with most herbal teas you can purchase tea bags at any grocery store, or to get the most health benefits, prepare it yourself from fresh ingredients – a peppermint plant is very easy to grow in a pot on the balcony!
#12: Soothing Chamomile Tea with Lemon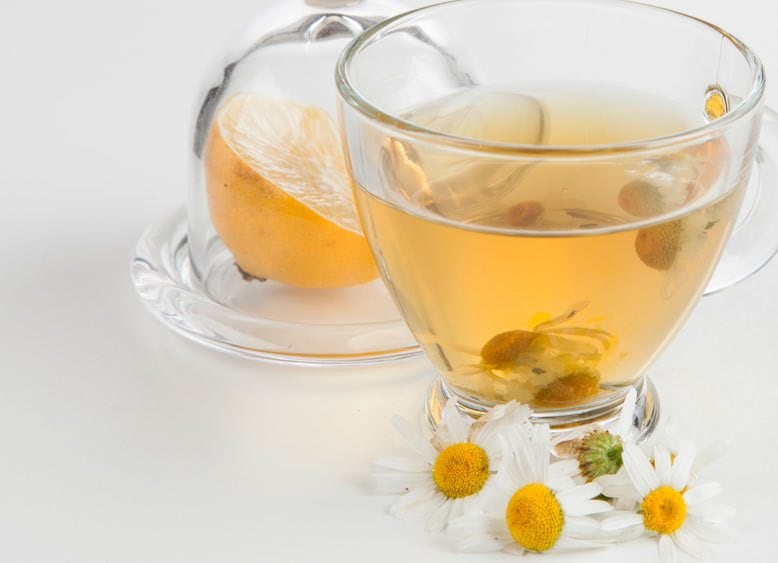 Chamomile tea with a splash of lemon juice is the perfect hot drink for a rainy day or a sore throat.
And, working this tea into your bedtime routine (around 1 hour before bed) may even help you drift off to sleep even faster.
Simply steep a chamomile tea bag or loose leaf chamomile and add the juice of quarter of a lemon. It also tastes great with grated ginger for a zesty finish!
#13: Herbal Blends
There are literally dozens of delicious herbal blends you can include. Try a blackcurrent, strawberry or lemon ginger blend.
Or add a mixed berry bliss, orange spice or perfect peach blend to your daily routine.
Even though orange juice is not a recommended drink (nor any other fruit juice), most herbal blends that contain their fruity counterparts are safe inclusions in your low carb diabetic diet.
#14: Cinnamon Tea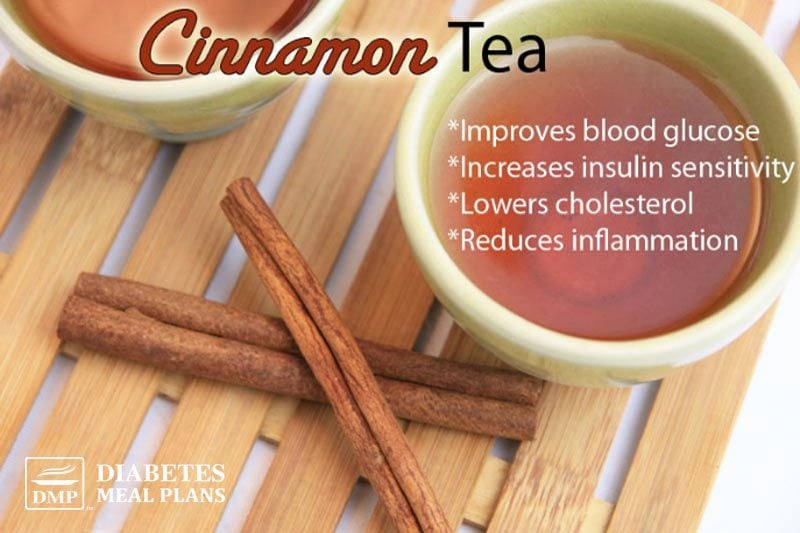 Cinnamon is a:
Powerful antioxidant
Potent anti-inflammatory agent
Can help lower cholesterol
Contains anti-bacterial and anti-viral properties
And has loads of benefits for type 2 diabetes!
And best of all, making pure cinnamon tea really couldn't be easier.
Roughly break up 1 cinnamon stick into a small pot, add 3 cups water, bring to the boil, then lower the heat and simmer for 20 minutes. That's it!
Pour the tea into a tea pot and serve. The pure cinnamon tastes sweet enough and you can drink it straight. This may sound strange but cinnamon has a naturally sweet flavor all on it's own. Or of course, add a sweetener of your choice for a little extra sweetness.
Alternatively, you can also try adding cinnamon to regular tea or coffee, make an extra cinnamony chai tea, or make a lemon and ginger cinnamon tea. Really, the options are endless!
There are lots of diabetic drinks you can have, you just need to get out of your comfort zone and try some new things!
I'd also recommend you check out these 11+ cold diabetic drink options.