Many people are concerned about getting high cholesterol levels on a low carb diet. After all, we've all become accustomed to hearing that we should cut down on eating fat to lower cholesterol, not the opposite.
So of course, since the low carb diet increases fat intake, it naturally raises concerns.
In recent years, the idea of cholesterol being "bad" has quickly dissolved as new research has evolved. Because quite frankly, cholesterol is essential, it's in all our cell membranes, and we'd actually die without it!
The most common result of following a low carb diet is a reduction in cholesterol levels. But for the odd person, there may be some concerns that lead to high cholesterol levels, which is what we're here to learn more about.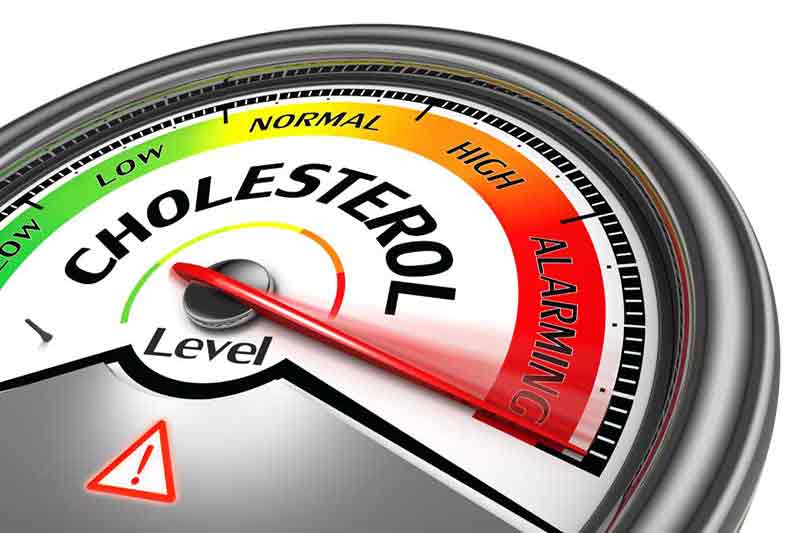 The Cholesterol Pattern on a Low Carb Diet
In most cases, when people switch to a low carb diet:
Triglycerides

go down.

HDL cholesterol (the "good" stuff) goes up.

Total cholesterol either goes down or stays the same .

LDL cholesterol has a tendency to stay the same. However, the LDL particle size often increases (large, fluffy particles), and the LDL particle number goes down (more large particles equals less overall particles).
All of these are good things.
However, there is a small percentage of people who experience substantial cholesterol elevations. And if that's you, there are some avenues you can explore to help determine your risk of heart disease, because in some cases, this rise may not even be a problem.
Get the right cholesterol tests
A general lipid (cholesterol) test is entirely outdated because it doesn't really tell you anything of importance. Experts suggest you must check for particle size and particle number.
For instance, you could have a cholesterol of 308 mg/dL (8 mmol/L) with no small dense LDL, or the same cholesterol of 308 mg/dL (8 mmol/L) with 30% small dense LDL. Having a higher percentage of small dense particles is the greater issue.
Substantial research now shows that the small dense LDL particles are the type that increase heart disease risk. Because they are small, they are more likely to get into cells, for instance, lodge in the cells of the artery walls, and from there they can oxidize, glycate (get coated in sugar), and lead to blocked arteries etc.
On the other hand, large, fluffy particles are protective.
If your test reveals large, fluffy particles, generally you're in the safe zone, no matter how "high" your cholesterol may seem. Whereas if your test comes back with small dense particles, then that is a definite concern that warrants further investigation and the potential for intensive lifestyle intervention and perhaps the possibility of medication.
Many doctors may not go ahead and automatically do the more advanced cholesterol tests you need. But you can ask your doctor to do a particle size test.
The tests to ask for are either:
NMR (Nuclear Magnetic Resonance) – a lipoprofile test that includes measurements for total cholesterol, LDL, HDL, triglycerides, insulin markers, lipoprotein particle number and size, and lipoprotein subfractions.
VAP – an advanced lipid panel that also includes the normal cholesterol numbers plus lipoprotein subfractions, particle number and size.
Cholesterol ratios can also help predict your heart disease risk.
For instance, triglyceride to HDL is one of the best predictors of vessel obstruction and therefore heart attack and stroke.
Cardiologist Dr. Stephen Sinatra suggests that you want no more than a 2:1 ratio of triglycerides to HDL cholesterol. Though, anything under 3:5 is considered a good ratio, whereas a ratio over 5:1 is cause for concern and action.
In any case, the point is, high LDL cholesterol on it's own is not a reason to be concerned. The American Heart Association and many other researchers and experts suggest that we only need to be majorly concerned about small dense LDL particles, oxidized LDL, or glycated LDL, which can all be improved by a low carb diet (in most cases).
If you have a slight rise but you have large luffy particles and have also experienced a rise in HDL, most experts suggest this is not cause for concern. We're only really talking about people who have an unusual response to a low carb diet, where cholesterol levels rise substantially. Most people do not have this problem. In fact, physicians such as Dr. Sarah Hallberg, suggest high cholesterol on low carb is actually quite rare.
What no one knows at this point is if the rise in LDL in some people increases risk of heart disease. But being that high cholesterol is still correlated with heart disease to some extent, it's definitely not something to ignore.
What to do if your cholesterol is high on a low carb diet
Are you in weight loss mode?
One important thing to consider is whether you are in weight loss mode. Since cholesterol is essentially stored in fat cells, when you lose weight you have a higher circulating amount of cholesterol.
While we don't have much conclusive evidence of this, Dr. Sarah Hallberg suggests that in her patients she does see this. And what tends to happen is when people wait for their weight to stabilize, LDL often comes down. So, don't check cholesterol levels if you are in weight loss mode. Wait until your weight is stable.
Consider your lifestyle or circumstances
Have you had a recent infection?
Are you under excessive stress?
Have you suffered a recent heart attack?
All these things can increase cholesterol levels.
Manipulate your diet
Around 85% of cholesterol production occurs internally (inside your body) and has nothing to do directly with the food you eat. With that said, you can manipulate your diet to alter metabolism and therefore influence cholesterol production to some extent.
If you're already eating a low carb diet and your cholesterol is high, try the following dietary alterations.
Please pin, tweet or share this info to help others; then keep reading!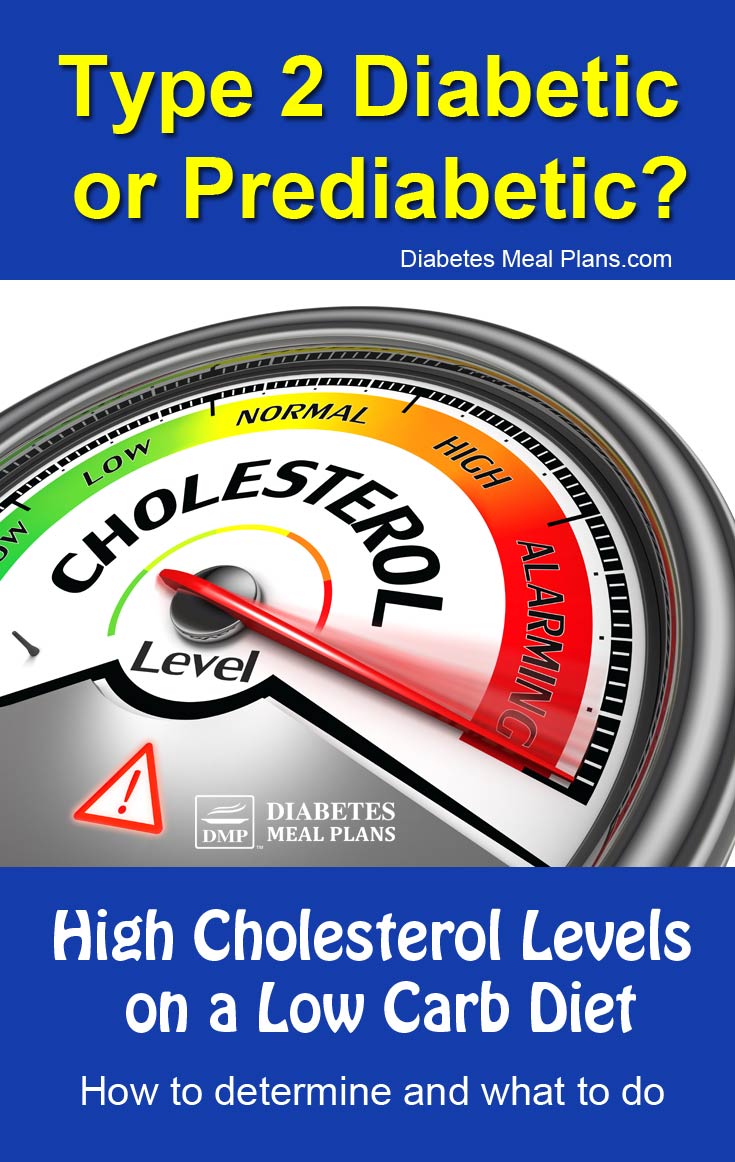 Choose the right fats
Cut down on processed omega 6 polyunsaturated fatty acids
We all hear that we should eat less saturated fat and more polyunsaturated fat, but that's not exactly right. There are two types of polyunsaturated fat – omega 3 (anti-inflammatory) and omega 6 (inflammatory).
Seed oils are polyunsaturated fats that have long been promoted as "healthy." Most processed foods now contain processed vegetable oils, which are polyunsaturated fat, but these are low quality oils that are very high in omega 6 inflammatory fats. Consuming these does not help cholesterol.
In fact, a 2018 study looking at cardiovascular risk factors for 158 countries found that one of the biggest risk factors was consumption of seed oils, particularly sunflower oil.
Additionally polyunsaturated fats can decrease HDL "good" cholesterol. And where blood sugar is high this can cause worsen the issues when polyunsaturated fats are high as well.
Avoid industrially processed omega-6 polyunsaturated fats such as:
Margarine

Rice bran oil

Corn oil

Vegetable oil

Safflower oil

Sunflower oil

Soybean oil

Peanut oil
Eat more omega 3-rich polyunsaturated fats
These help to normalize triglycerides, and when triglycerides reduce, HDL rises.
Omega 3-rich fats include:
Flaxseed oil

Macadamia nut oil

Avocado oil

Sesame oil

Chia seeds

Flax seeds

Hemp seeds

Tuna

Sardines

Mackerel

Anchovies
To increase omega-3s you can also supplement with fish oil.
Cut back on saturated fats
While saturated fat is not an "unhealthy" food, saturated fat can increase LDL in some people. Therefore, after following a low carb diet for a while, if you're not getting the typical results outlined above (which should improve your cholesterol), you can try cutting back more saturated fat.
This includes:
Butter

Red meat

Dairy products
Consume more monounsaturated fat
Foods high in monounsaturated fat include:
Sunflower oil (high oleic)

Hazelnut oil

Almond oil

Macadamia nut oil

Nuts – macadamia, hazelnuts, almonds, pecans
Taking olive oil as one example, it has some wonderful health-boosting properties.
Containing over 36 polyphenols, olive oil has been shown to:
Protect LDL particles from oxidation

Improve HDL cholesterol

Reduce inflammation

Improve the function of the endothelium (the lining of the arteries)

May help lower blood pressure
Cardiologist Dr. Aseem Malhotra says he consume an average 4 tablespoons of olive oil per day!
Eat plenty of fresh vegetables with antioxidants
On a low carb diet, it's not a good idea to live on protein and fat alone – you need to eat lots of fresh vegetables. Fresh non-starchy vegetables provide an abundance of health-boosting properties, along with essential vitamins and minerals that act as natural antioxidants.
Antioxidants:
Help support good overall cellular health

Reduce damage caused by free radicals

Prevent the formation of oxidized LDL

Support

HDL "good" cholesterol to do its job more efficiently, which means helping to carry excess LDL out of the bloodstream
Increase fiber, especially soluble fiber
Consuming a high fiber diet helps to:
Influence your gut bacteria, which are involved in

multiple functions of your body, including metabolism of nutrients and cholesterol production.

I

ncreases anti-inflammatory HDL activity

Lower cholesterol

Reduce inflammation
While both insoluble and soluble fiber are beneficial to your health, in regards to reducing cholesterol, soluble fiber is best.
Foods high in soluble fiber include:
Artichoke

Winter squash

Brussels sprouts

Broccoli

Onion

Carrots

Blueberries

Nuts

Flaxseed
Only eat when hungry and reduce your food consumption
In the Western world, most of us eat way too much, even eating when we're not really hungry. Overeating can provoke increased cholesterol production, whereas cutting back on the amount of food you consume can reduce it.
Therefore, don't just eat for the sake of eating and because it's breakfast, lunch or dinner (or morning or afternoon tea). Only eat when you're hungry.
Try to reduce the amount you eat by shaving a little off your portions. And one method that Dr. Rangan Chatterjee uses to help people improve their metabolism is a type of intermittent fasting.
The method Dr. Chatterjee uses is not so extreme as missing entire days without eating. Instead, it's where you limit your meals to a certain time frame of 10 or 11 hours only and don't eat anything in the remaining hours. For instance, if you have breakfast at 9am you won't eat anything after 7pm in the evening.
Conclusion
Something really important to remember is that cholesterol levels are constantly changing. They can be different at different times of day and even go up in winter and down in summer!
Having high cholesterol on a low carb diet is not common. In fact, in time, most people have dramatically improved cholesterol. However, there are the few that get a 'reaction' and if that's you, don't ignore it of course. Instead, implement some of the above strategies and work with your doctor, and you will see changes occur.
Please pin, tweet or share this info to help others – thanks!