Whenever we meet with clients for the first time, we always ask them: "take me through a typical day" describing the foods they eat and meal patterns they follow.
Often we hear something like this:
"Well I'm not of a breakfast person…"
"So is the first time you eat, lunch?"
"…well sometimes I don't eat lunch either."
"If you do eat lunch, what will it be?"
"Oh a sandwich or something quick…maybe some chips."
"Ok, so how about dinner?"
"A meat, a vegetable and a potato…or sometimes something quick like a pizza."
"Ok, do you snack after dinner?"
"Well, see that's my problem…"
Touche. It certainly is a problem, especially when they go on to describe what the evening snacking routine consists of. Here's a hint: it's not celery and carrot sticks.
So what is the deal with eating at night? How can we avoid nighttime eating? Or more importantly, nighttime overeating?
We've got plenty of tips for you to consider.
3 Reasons NOT To Munch Out At Night
First things first. Researchers suggest it is best to eat before 8pm.
Generally speaking, the body is more efficient at burning energy when it needs them (ie during the day), compared to when we're sedentary. In addition, there are other reasons eating in the evening may not be a good idea:
1. Most people make relatively poor food choices in the evening.
This is likely due to poor inhibition – we are less likely to make smart choices as our bodies and minds fatigue at the end of the day.
Or it's often due to making up for insufficient food intake throughout the day. For example, when you don't eat breakfast or lunch, you may end up hungrier in the evening.
2. Much snacking is due to habit or appetite rather than true hunger.
In other words, our "inner wanter" is at work rather than a physiological "true hunger" need.
3. Food gives you energy.
Eating at night is likely to disrupt sleep, and sleep is crucial for blood sugar control.
10 Tips To Curb Night Time Hunger
Here are some tips to avoid/prevent nighttime eating:
1. Eat Breakfast.
This is super important…as is lunch. Not eating throughout the day simple sets you up for failure.
Without the energy your body needs to perform its daily functions, it will reduce metabolic rate, release stress hormones such as cortisol (often causing irritability and elevated glucose), and a tendency to overeat later in the day.
Additionally, sometimes people will use meal skipping as an excuse to snack later at night. That's not a good strategy.
2. Avoid Simple Sugars and Refined Carbs.
Simple sugars (sweets and desserts, and also sweet food advertised to be healthy such as granola cereals and bars) and refined carbs (ie. pasta, rice, white potatoes, biscuits, cereal, white bread/buns etc) will simply spike your blood sugar very quickly, then drop it again leading to a cycle of hunger and cravings.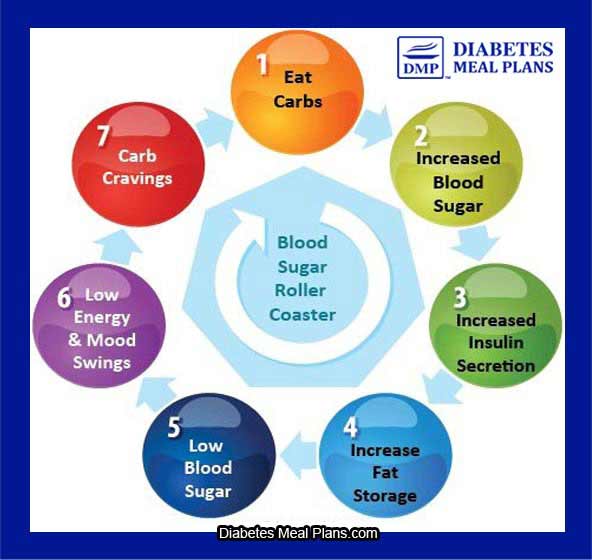 The one exception to this is fruit, which contains fructose (a simple sugar), but also many nutrients. Still, fruit shouldn't constitute a large percentage of your diet, but choosing a low carb fruit is fine as a snack, especially when paired with some protein/fat (see #7).
And, having a healthy low carb dessert sometimes is fine, too. We're not talking about occasional treats, we're talking about overeating in the nighttime.
3. Maintain Consistent Meal Times.
While it's not realistic to maintain an exact strict schedule every single day, try to eat around the same general times most days. The body has an internal clock (called a circadian rhythm), which thrives on consistency. This will help with hormone regulation as well.
4. Manage Stress.
Remember that responding to difficult circumstances with anxiety and upset will result in a cortisol release (the stress hormone) and this leads to a rise in blood sugar levels. Stress and glucose levels are intricately related.
On top of this, many of us use food to cope with difficult circumstances – emotional eating is a big problem for many and just another good reason to try to manage stress more effectively.
5. Be Mindful.
Much of late-night snacking is simply habitual, enjoying some comfort and freedom after a difficult day.
This is exacerbated by watching TV, which promotes mindless passivity–staring at a screen that displays tempting images of food advertisements. You don't need it!
Find a hobby, read a book, take on a project.do something to keep your mind off food and stress.
6. Prioritize Sleep.
Sleep is absolutely crucial to hormonal control – aka, keeping your blood sugar levels under control. Insufficient sleep results in elevated ghrelin (your hunger hormone) levels and decreased PPY (satiety/ feeling full hormone) levels.
Overall, what this means is you feel hungrier and at the same time your body doesn't register that it's full so you still feel like eating more. Lack of sleep can therefore, lead to habits of overeating.
7. Balance Your Macros.
Avoid meals or snacks that are either all carbohydrates, protein or fat. For example, chicken is a great choice, but simply eating a chicken breast will not provide a balance of nutrients. Pair it with some healthy carbs and fat such as asparagus or cauliflower roasted with olive oil. Or wrap your chicken breast in lettuce leaves with avocado.
Snack on a half cup strawberries and blueberries (which provides only carbohydrates) with some nuts (which provide fat and protein).
8. At All Your Meals.
Remember to balance your nutrients for breakfast and lunch as well. Dinner is people's largest meal and the one most likely to be planned, whereas breakfast and lunch tend to be whatever is handy and grab-n-go.
Good balanced breakfast ideas include a plain greek yogurt parfait with nuts and blueberries, or a mixed veggie egg scramble.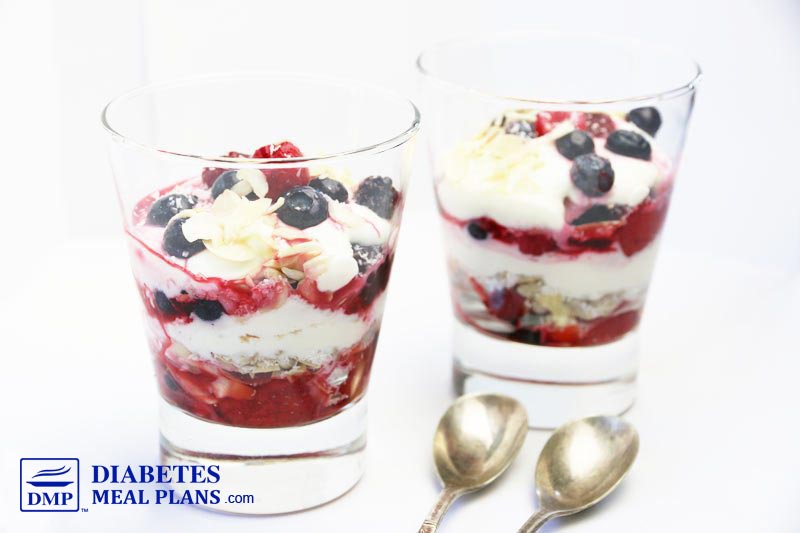 Lunch options might be tuna or chicken, avocado, mayonnaise and tomato lettuce wraps, beef and vegetable soups, large salad with chicken and olive oil/vinegar dressing, or leftovers from the previous day.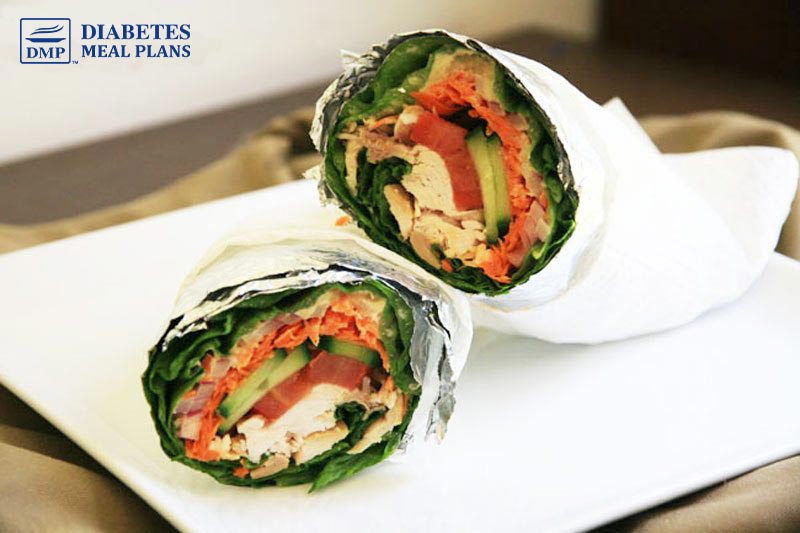 9. Keep the Junk Out of the House.
It will be much easier to avoid eating junk food when the craving hits if it isn't available. Don't even buy chips, sweets, packaged desserts…any of that packaged, processed rubbish. Just don't buy it!
Then, if you wander into the kitchen and your only choices are carrots and peanut butter, and tomatoes with cheese or leftover tuna salad, you can't lose!
Replace any unhealthy options with good balanced choices–lots of non starchy vegetables along with some healthy fats (avocado, nuts, olive oil) and proteins. Stock your low carb pantry with healthy foods.
Then, even if you do eat a bit too much or do so out of habit rather than hunger, you won't do as much damage. Sure, you can still overeat healthy foods but your body won't suffer as many consequences.
10. Get Okay with Being a Bit Hungry.
This is a hard one, but sometimes there comes a point where you must simply exert a little extra willpower and simply tell yourself: you don't need that snack!
Especially if you know it is a habit, emotional craving or not true hunger. Feeling a slight sense of hunger is okay.
Remember the first step? The importance of having breakfast? Well, just think about how much easier it will be to not skip breakfast if you wake up nice and hungry.
Start your day with a healthy breakfast, eat a healthy lunch, eat healthy snacks (if you need them), and eat a healthy dinner.
The thing is, if you eat low carb blood sugar friendly whole foods, you will find most of your problems will be solved.
*Note: We're not referring to a need for a bedtime snack if you are on insulin and at risk for glucose dropping overnight. If that is the case, continue to follow recommended guidelines for healthy carb/protein balance for your snack.
Please share, pin, or tweet this post. 🙂