Here at Diabetes Meal Plans our diet philosophy focuses on a natural whole foods, lower carb approach. This is a scientifically proven diet and nutrition strategy that can help you gain control over blood sugar and A1C.
Gaining good blood sugar control can reduce your risk of heart disease, reduce high blood pressure, increase weight loss and prevent weight gain, reduce inflammation, decrease insulin resistance and improve insulin sensitivity, lower cholesterol levels, and just improve your health overall.
Thankfully, one of the best tools you have at your disposal to improve your blood sugar levels is your diet.
If you can base your eating plan on the diabetes food list below you will be noticing some big shifts occurring with your health – like many of our subscribers and members have.
MEMBERS: Login to the Members Site to find this food list, along with food guides, diet cheat sheets, pantry list, snacks guide and more.
PROTEINS
Protein is an essential nutrient that your body uses as the basic building blocks for all of your tissues – your skin, hair, bones, and internal organs. It's also the source for enzymes, which are needed for the thousands of metabolic processes that take place in the body throughout the day.
Protein is also necessary for the formation of hormones and hormonal regulation. Additionally, antibodies are proteins – so when you develop immunity against disease, protein is the basis for fighter cells. Protein is also needed for transportation and storage of various molecules within and between cells.
Include the following protein sources on your diabetes food list:
Lean Meats
Beef, veal, flank steak, ground beef mince, sirloin steak, chuck steak, lamb, etc.
Pork
Lean cuts of pork; pork chops or loin.
Poultry
Chicken, turkey, duck, quail, goose.
Fish
Tuna, salmon, cod, trout, bass, flatfish, whitehead, mackerel, herring, eel, haddock, red snapper, trout, drum, walleye, sardines and so forth.
Seafood
Crab, lobster, prawns, shrimp, oysters, mussels, clams, scallops, abalone, crayfish.
Game Meats
Venison, wild boar, kangaroo, deer, pheasant, moose, wild turkey, alligator, emu, ostrich, elk, bison, turtle. Many people don't eat these types of meats but you can eat them if you like them. We don't include these in our meal plans.
Organ Meats
Beef, pork, lamb, chicken livers. Beef, pork, lamb, chicken tongues, hearts, brains. Beef, pork, lamb, chicken marrow, kidneys. Many people don't eat these types of meats either but you can eat them if you like them, and they are very good sources of vitamins and minerals. Again, because many people don't like these we don't include them in our meal plans.
Eggs
Chicken, duck, goose, quail.
Dairy Products
Cottage cheese, cheddar, feta, ricotta, cream cheese, cream, a little yogurt and milk. You can choose full fat or low fat varieties.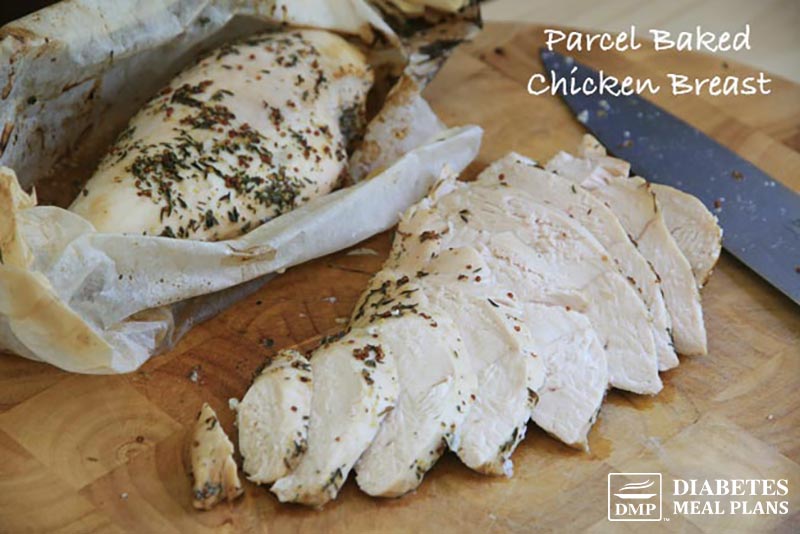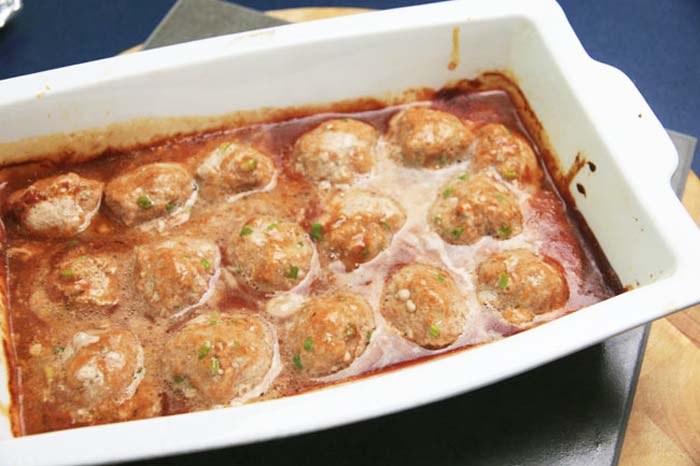 Vegetarian Protein Sources
Eggs, cheese (cheddar, ricotta, feta, cottage etc), nuts and nut butters (peanut butter, almonds, walnuts, hazelnuts etc), seeds (pumpkin, sesame, sunflower, chia etc), whey protein, bee pollen, tempeh, tofu, natto, textured vegetable protein (TVP), edamame (young soybeans – 1/2 cup), sprouted beans and legumes.
NOTE: Beans and legumes also contain substantial amounts of carbohydrates, so should be consumed in small amounts, see below.
CARBOHYDRATES
Carbohydrates (carbs) cover a wide range of food groups and this is where many people with type 2 diabetes get into trouble.
You see, carbohydrates are the nutrient that has the greatest impact on blood sugar and A1c levels. While the type of carbs you eat is important, the amount is what you want to pay attention to the most.
While some carbs are great to eat, others are best avoided.
Vegetables
Many people don't realize that vegetables are a carbohydrate food. And many vegetables, particularly non-starchy vegetables are ALWAYS at the top of the diabetes food list. You should be eating at least 5-10 serves a day.
One serve of veggies is equal to half a cup of something like broccoli or cauliflower, and 1 cup of leafy veggies like kale or lettuce. So 2.5 cups of veggies is your daily minimum. With diabetes, non starchy veggies need to be your predominant choice of carbohydrate.
The great thing about that is they provide great nutritional value as they contain loads of dietary fiber, vitamins, minerals, and other compounds like polyphenols, that are beneficial to improving health.
Vegetables to choose from in abundance (low in carbohydrates, high in fiber)
Alfalfa, artichoke, arugula (rocket) asparagus, avocado, bean sprouts, beet greens, bell pepper (capsicum), bok choy, broccoli, Brussels sprouts, cabbage, cauliflower, celery, chicory, chives, choy sum, collard greens, cucumber, dandelion greens, daikon, eggplant (aubergine), endive, fennel, green beans, green onions, mushrooms, mustard greens, kale, kohlrabi, leeks, lettuce, okra, pak choi, radish, radicchio, rhubarb, scallions (spring onions), seaweeds, silverbeet, shallot, spinach, sugar snap peas (snow peas), Swiss chard, tomatoes, turnip greens, watercress, yellow summer squash, zucchini (courgette).
In terms of nutrient value, green leafy veggies get the gold star, so try to include some green leafy veggies in your daily routine, for instance, a side salad at every meal.
Vegetables to eat in moderation (moderate in carbohydrates)
Carrots, pumpkin, onions, winter squash, beets, turnip, celeriac, green peas, rutabaga/swede.
Vegetables to avoid
Potatoes, sweet potatoes, yams, plantain, corn, turnips, and kumara.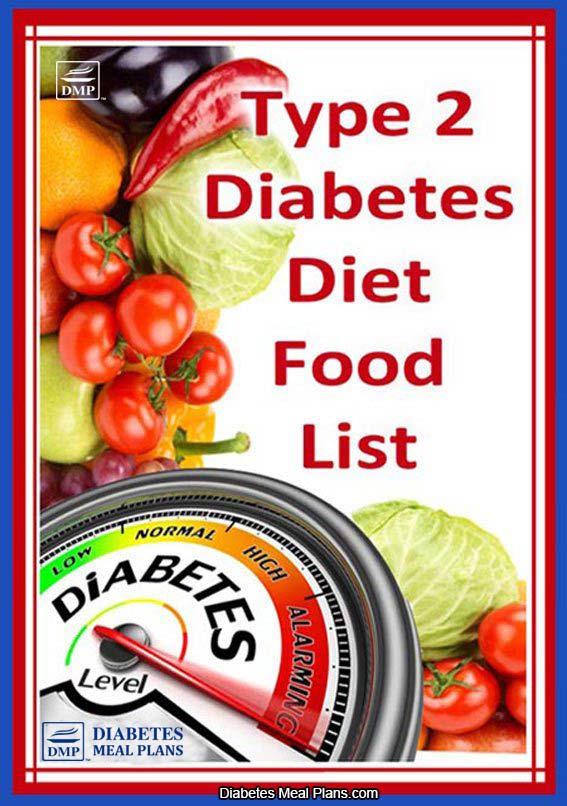 Beans & Legumes
People who eat a vegetarian diabetes diet can get stuck at beans and legumes, thinking they are a protein food.
While they do contain protein, they contain a significant amount of carbohydrates, more than their protein content. So you can easily tip the scale on your daily carb intake.
For instance, 1/2 cup of black beans contains 58 grams of carbs and 19.5 grams of protein. Of course beans and legumes do provide a fairly high level of dietary fiber – that same 1/2 cup of black beans contains 14.5 grams. But, if you subtract the fiber from the total carbs (58 minus 14.5), you still come out with 43 grams of net carbs – that's a lot!
If you're going to include them, black beans, broadbeans, great northern beans, lentils, mung beans, navy beans, pinto beans etc, are best eaten in small amounts of around 1/4 cup per sitting, which is about a 30-40 g serve of beans and a 20 g serve of lentils.
Edamame (young soy beans) have the lowest amount of carbs, so can be consumed up to 1/2 cup per sitting.
However, be aware that some people can't tolerate any beans and legumes, so are better off without them for better blood sugar control.
Beans and legumes are also great for sprouting and can be eaten in much larger portions as it reduces the carbohydrate content dramatically.
For instance:
1/4 cup cooked mung beans = 9.6 g total carbs, 6.1 g net carbs
1/4 cup sprouted mung beans = 1.5 g total carbs, 1 g net carbs
Fresh & Dried Herbs
Flavor your meals with everything nature has to offer:
Parsley, thyme, lavender, mint, basil, rosemary, chives, tarragon, oregano, sage, dill, bay leaves, coriander/cilantro, and so forth.
Spices and natural flavor enhancers
Ginger, garlic, cumin, turmeric, cinnamon, nutmeg, paprika, vanilla, cloves, chilies, stevia, garam masala, cajun, five spice, and so forth. Always check the labels when buying spice blends as some of them contain sugar and additives.
Pasta, rice, and noodles
Konjac noodles or rice, kelp noodles, or use things like sliced or shredded zucchini to make noodles.
Make cauliflower rice instead of rice. These are all low carb/no carb pasta/ noodle options. We've got lots of options in our weekly meal plans!
Flours
Choose low carb flours like almond flour or almond meal, coconut flour, sesame flour, ground flax or small amounts of chickpea flour.
Use gluten free flour, arrowroot or corn flour – in very small amounts (they are higher in carbs) when you need to thicken sauces, as this can be difficult to do with low carb flours.
Fruits
Berries such as fresh raspberries, strawberries, blueberries, and cranberries are your best choices, eaten 1/4 to 1/2 cup per serve. Followed by stones fruits such as peaches, apricots and plums (1 small fruit per serve), grapefruit and cherries. We mainly stick to using berries in our meal plans. Lemons and limes are fine, too.
Sugar Substitutes
Our delicious desserts use natural sweeteners such as berries, stevia, vanilla, cocoa, carob, cinnamon, and coconut to naturally sweeten things. 🙂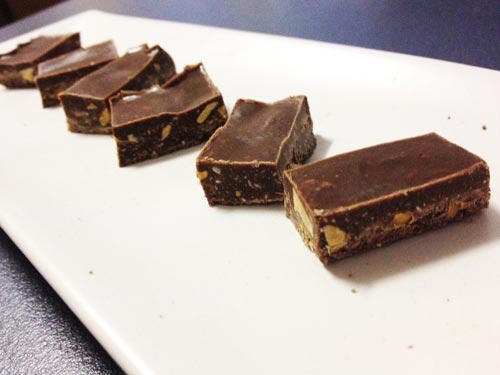 Sauces and condiments
The lowest in carbs are mayonnaise, aioli, soy sauce, pesto, guacamole, tomato paste, canned tomatoes, salsa, thousand island dressing, ranch dip, mustard, hollandaise sauce, bearnaise sauce, vinegars, vinaigrette, salad dressing, hot sauce.
FATS
Despite commonly held assumptions that fat is "bad," it really isn't!
In fact, you need fat for many important functions in the body, including supporting optimal brain function.
If you're curious to learn more about the different types of fats (saturated fat, trans fat, poly, mono, etc), read our Ultimate Guide to Fats & Diabetes.
Monounsaturated fats and in particular extra virgin olive oil has some amazing anti-inflammatory and beneficial health properties and has been shown to help lower cholesterol and have beneficial effects on blood glucose and A1C levels.
Foods to increase monounsaturated fat intake include:
Oils such as – virgin olive, hazelnut, avocado, sesame, macadamia, and almond oils.
Avocado
Green, black, or kalamata olives
Nuts & seeds – macadamia nuts, hazelnuts, pecans, pumpkin seeds, sunflower seeds or butter, almonds or almond butter.
Cocoa butter
Tahini – sesame paste
Fish – herring fish, cod liver oil, sardines, and cod fish
You also want to increase your intake of omega-3 fatty acids.
Canned or fresh salmon
Canned sardines or herring
Canned or fresh tuna
Mackerel
Flaxseeds
Other fats to enjoy in your plan: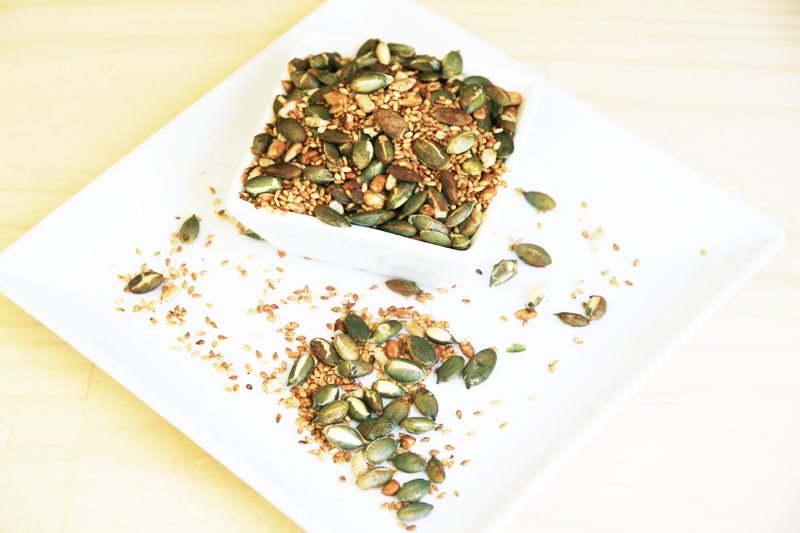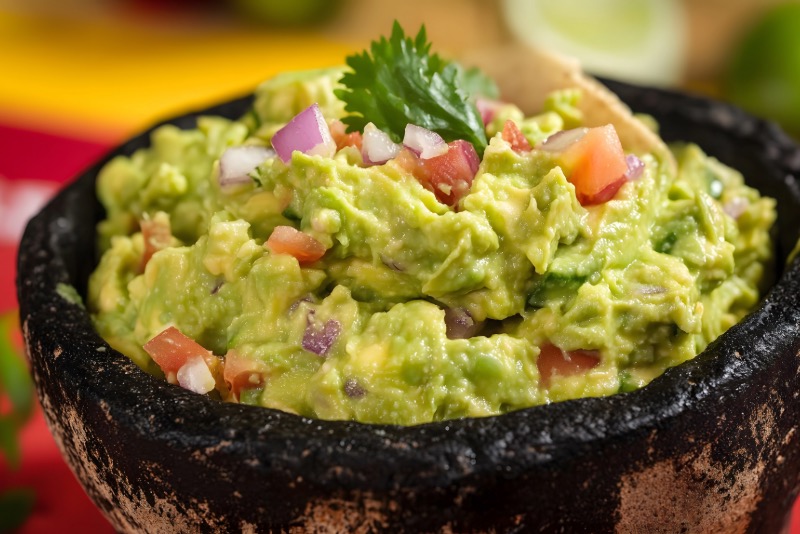 Check out our meal plans – they take all these wonderful foods and put them into weekly meal plans you will thoroughly enjoy!
Work on getting these things OFF your diabetes food list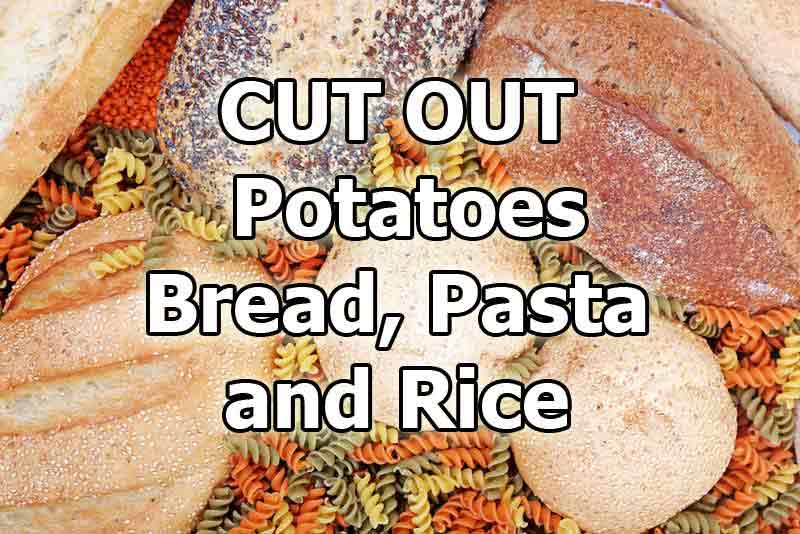 Cutting out the high carb foods like potatoes, bread, rice, pasta, noodles, crackers and cereals, will help you lower blood sugar and A1c.
But let's also cover some foods that many people "think" are "healthy" but they're not, along with a few other foods people often ask us about.
Sweet potato – no better than potato. It is a high carb food.
Fruit juice – just like a sugar injection even though it is "natural" sugar.
White bread, brown bread – it's all the same. They have a very similar carb content.
White rice and brown rice – both have high carb counts.
French fries – these are a potato, so sorry, they are best left off your list.
Artificial sweeteners – beware of "sugar free" items, in many cases, they are not what they appear to be.
Canned fruit – choose the fruits outlined above but beware of "added sugars" to canned items, as this can quickly raise the carb content and lead to blood sugar spikes, too.
Apples – they may keep the doctor away for the general population, but with diabetes they are a high carb fruit.
Ice cream – you might as well eat a few tablespoons of pure white sugar, because that's what you're doing when you eat ice cream!
Navigating the grocery store
Without a doubt, navigating the grocery store can be tough because you're "used to" shopping for certain items. And you're "used to" eating a certain way.
The good news is, no matter how young or old, you can change your eating habits.
And really, navigating the grocery store is not as tough as you think.
Stick to the YES foods we outlined above. And here's a tip: when shopping, stick to the fresh food section.
Next time you enter the store, notice all the fresh food is often set up on the outside edges of the store. And all the aisles filled with packaged food are all lined up in the middle – to catch you in the maze!
So, stick to the outer edges of the store where all the fresh food is. Then, get to know where other essential items are – like olive oil, spices etc, and ignore everything else.
Make a shopping list before you leave home. And if you don't need it, don't buy it. Impulse buys can be a killer. And when a food is in your pantry, you might be tempted to eat it.
Most importantly, don't get caught in the "specials" trap. If it's not good for you, don't buy it, regardless of whether it's on "special."
Conclusion
Your food choices are very important.
And as you can see from the above diabetes food list, there are plenty of foods to choose from.
Sure, they are not packaged and processed foods. But that's good news because eating fresh, natural whole foods – real food – is only going to improve your health, and happiness.
Please pin, tweet or share this info to help others. Thanks!