Higher blood sugar in the morning is something that surprises many people with type 2 diabetes and prediabetes, especially when you've done everything right the day before and you expect your numbers to be better.
Because of the changes in hormones and metabolism that occurs in your body with type 2 diabetes and prediabetees, high morning blood sugar is common. It's often referred to as the Dawn Phenomenon.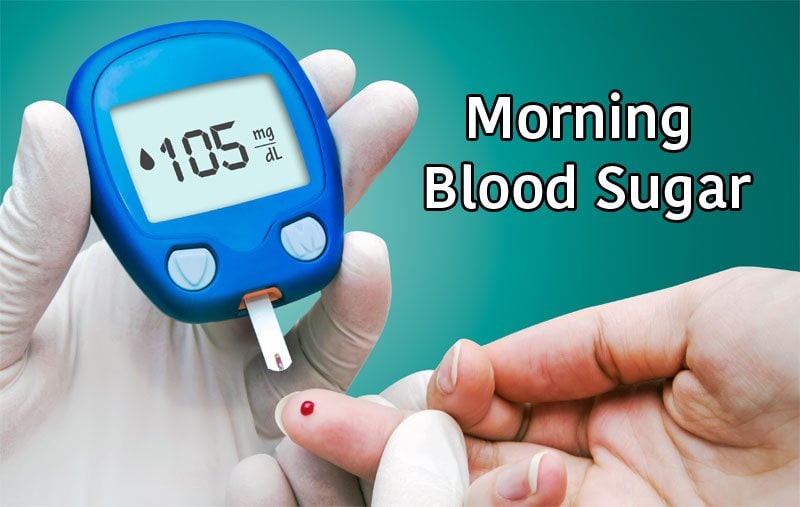 While you're sleeping or if you were to fast (not eat any food), your organs still need to function so the body has other ways it can produce glucose, other than via the direct food you eat. This is because the body will always try to maintain blood glucose within a certain range in the body, otherwise we die!
Your morning blood sugar levels will also be influenced by your diet, stress, illness, and other things.
You can lower your morning levels by keeping your daily levels in a healthy blood sugar range. 
But even when you're already maintaining healthy normal blood sugar levels, morning blood sugar can still be an issue. There are some other strategies that you can use to lower morning blood sugar levels.
A few tips that work include:
Having a tablespoon of apple cider vinegar with cheese before bed
Taking a supplement like berberine
Regular exercise
It's also important to know that if your blood sugar is kept in a healthy range and your A1c is normal (below 6%), then it's not really a concern if your morning levels a still a little higher than 'normal.' With diabetes, you only run higher risk of complications when your blood sugar levels are higher than normal for prolonged periods of time. 
KEY POINT: Why would blood sugar be higher in the morning? This is common in type 2 diabetes and prediabetes, mainly due to hormonal and metabolic changes in the body. 
Other topics that may interest you include:
When should I check blood sugar levels
How to lower blood sugar levels naturally with diet